PVDH founder is Paola van der Hulst. Paola started her career as fixed income portfolio management analyst at BlackRock in London. So far it looked like her career was going to be made of spreadsheet and graphs. However this is not the case. Paola had a curve ball in mind that nobody expected. She pivoted to a successful career as jewelry designer and entrepreneur.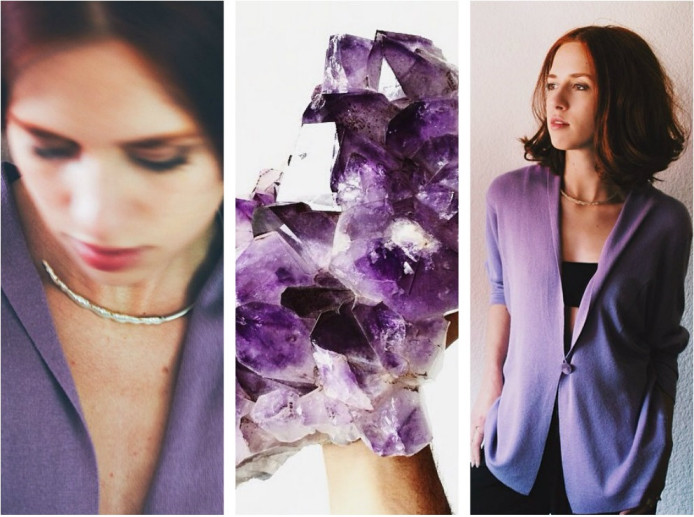 In the photo:
 Paola at her home in Mexico city
So we got to sit down with her and find out how she goes about running her business. Here is what came out after a quick Q & A:
Q. What makes Paola van der Hulst jewelry special?
Its originality, its beauty, its craftsmanship, and its outstanding quality.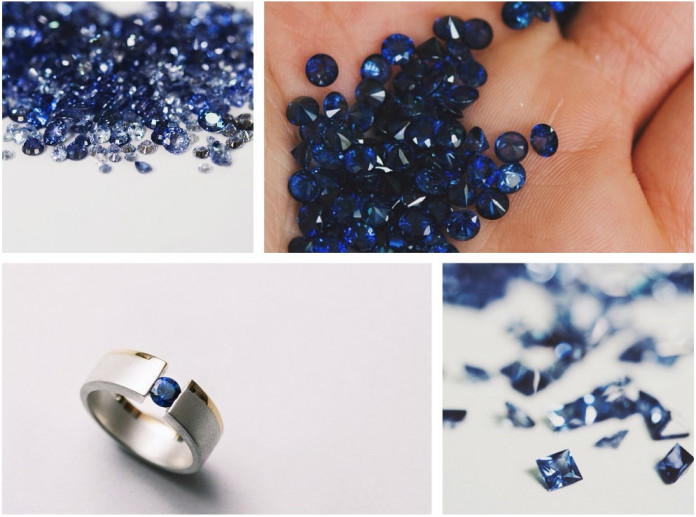 In the photo:
 A close up look at Paola creation with blue sapphires
Q. Where does the inspiration come from for creating your collections?
For me inspiration really comes from everywhere and anywhere. And sometimes from incredibly unexpected places. For example, the inspiration for my jewelry collection, Tonali (which translates from Nahuatl as 'luck'), came from the curvature in the pre-hispanic Nahuatl dialect, and the symbols and textures found throughout Aztec pottery and jewelry. However, at the same time, I can see that my artwork, is also a great influence of my jewelry work, which is in turn greatly influenced by the female figure.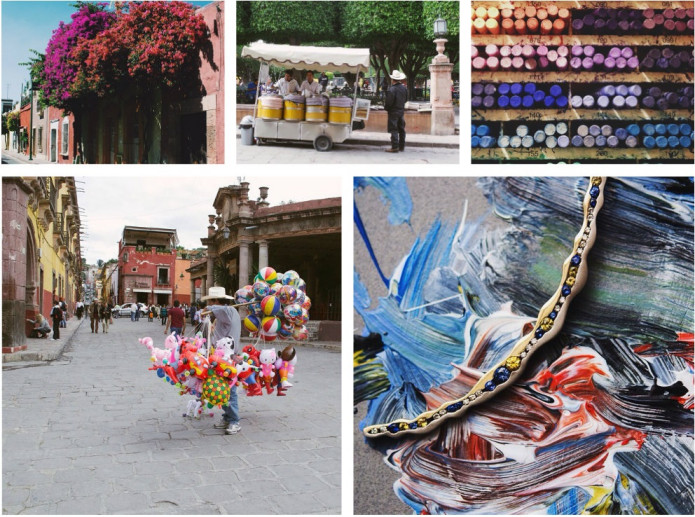 In the photo:
Paola inspirations come from many places around her beautiful Mexico city and its surroundings. Here are a few. 
Q. What is your team like?
I work very closely with my production team for the fine jewelry. I do all the designs myself in CAD and we work very closely together to produce every piece until we are one-hundred percent happy with the results. It is a very creative and fun process, which at the same time requires incredible attention to detail.
Q.What drives you in life?
Passion and creativity.
Q. What do you do to relax, have fun?
Painting really is my main form of relaxation, and the way in which I disconnect from the hectic parts of my day (even if just for a little bit!). Yoga and cooking/coming up with new recipes are second best.
In the photo:
  Some well deserved downtime 
Q. What do you rock at/ what are you passionate about?
My main passions are art and jewelry, so I do consider myself incredibly lucky/blessed to be able to do them for a living.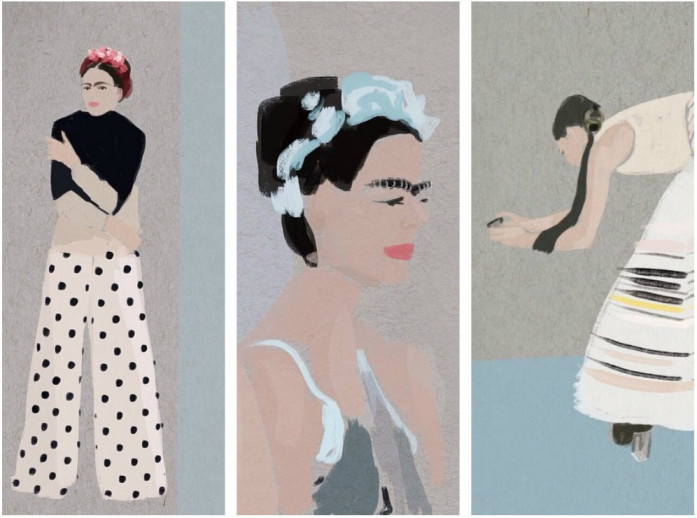 In the photo:
Drawings by Paola van der Hulst
Q. What matters to you? What impact do you aim to have with your company?
With art, and in the end with design as well (particularly with fine jewelry, when you consider it as 'wearable art'), you want to create an impact in people. To move the viewer, either with beauty or emotion. So in terms of the piece, that is the aim.
In terms of the company, the aim is to create a sustainable product with as little environmental impact as possible. We source all our gold and silver from Peñoles, the world leader in silver mining and a Mexican company highly renowned for zero impact mining. Our jewelry production is also very environmentally friendly, and as the company grows we are looking to get involved more and more with traditional Mexican handcraft in rural areas, to give back, and to push design boundaries further.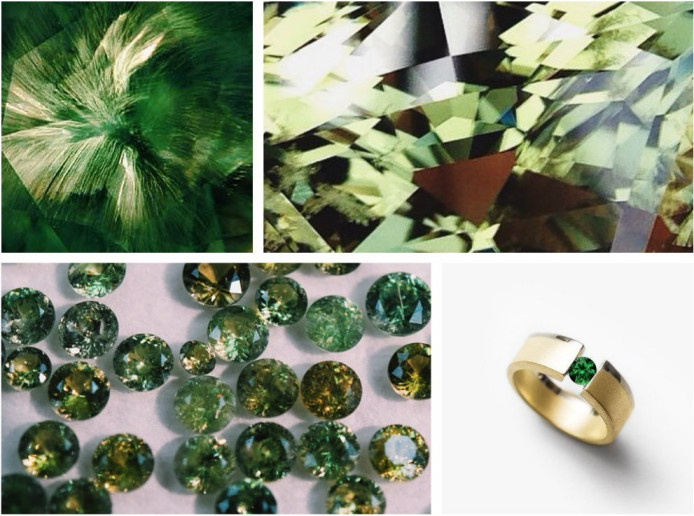 In the photo: Some tourmaline, demantoid tsavorite, all these gemstones end up in the Tonali collection (bottom right)
Q. Where is your favorite local hangout? Your favorite resto, bar, drink?
A little delicatessen and organic shop/small restaurant called Delirio by chef Monica Patiño in La Roma is my favourite hang out place for the day. Super yummy and fresh food, but without sacrificing treats! Plus, they have the most delicious fresh waters. And conveniently, I love the restaurant upstairs for dinner at night, Casa Virginia (also by Monica Patiño). The ambiance is great, and the food is delicious and simple.
Ah, and favourite drink? I love a good "old fashioned", but a mexican 'carajillo' (coffee with sweet liquor) is not far behind (and Casa Virginia makes the best ones as they add a bit of spice).
Q. Who inspires you and why?
Inspiration really does come from different places and people. But lately I have been inspired by the work of several very talented photographers, namely Henrik Purienne and Jennifer Stenglein. The female face and figure have always been at the centre of my artwork, and in a way they translate naturally into the shape of my jewelry.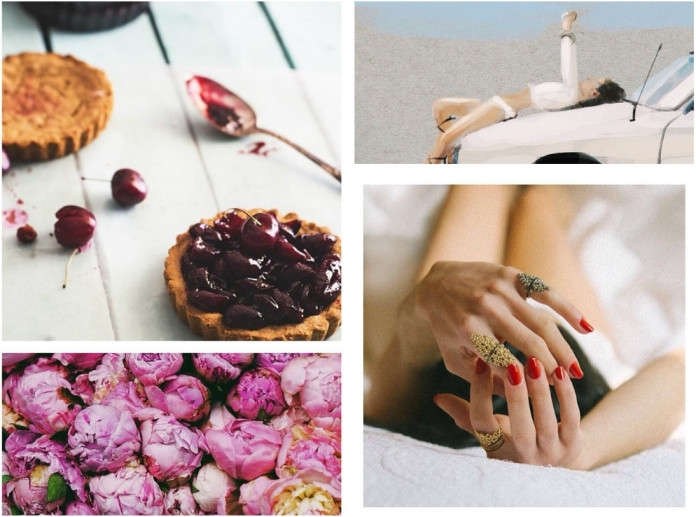 In the photo: A few of the things Paloa loves: cooking (gnom-gnom.com her food blog) her drawings, flowers, and some down time
Q. Your favorite vacation spot int he world? your favorite meal?
Any remote spot where I can truly disconnect from the world, with great company and food. I love discovering new places, but top of the list so far are Oaxaca in Mexico, Puglia and Tuscany in Italy, Istanbul and Alaska (the landscapes were just out of this world! Not to mention the amount of fresh salmon…!)
Favourite meal is a bit of a tough one (I have too many and cooking is a big big hobby of mine!). But if I really had to choose just one, it would have to be (traditional!) Oaxacan chicken with mole.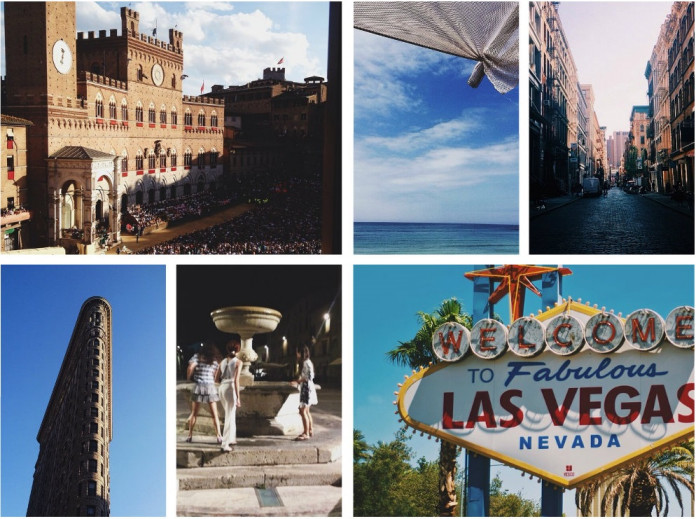 In the photo:
Some summer memories – more of her world
here
Q. Tell me, what is an image that resonate strongly with you?
This photo always attracted me. It is by Henrik Purienne