The other day I walked into a San Francisco Loop Neighborhood store and was astounded at what it had to offer– frozen yogurt, fresh sandwiches, a salad bar, and a fully stocked hydration station. Compared to typical convenience stores I found that Loop offered something far beyond the typical selection of chips, beef jerky, and soda. I was lucky enough to meet with Varish Goyal, the owner and president of Loop Neighborhood stores, and ask him questions regarding this new wave of convenient stores.
Q. How did you come up with the idea for Loop Neighborhood?
A. After our first strategy session. We determined that we needed to develop a strong convenience store brand in order to differentiate ourselves from our competition. We started with the premise that we didn't just want to be another convenience store and therefore hired firms outside of our industry. We then spent the next 2.5 years working on designs, branding, product mix and operational aspect of Loop.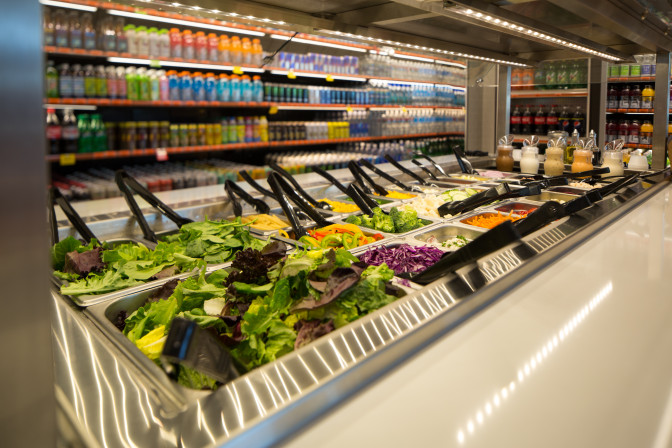 In the photo: Salad Bar in a Loop store
Q. How is Loop Neighborhood different from other convenient stores?
A. Loop offers more options to consumer than most convenience stores. We also believe we do this in an inviting, safe and clean place with exceptional service. We have a salad bar in many locations, frozen yogurt, espresso and a variety of healthy snacking options. Our stores are clean, open and not cluttered with product. In many locations, seating is provided with free Wi-Fi so our customers can hang out if needed. Our restrooms are clean and fully stocked. Our beer and wine selection are like nothing you have ever seen in convenience.
             In the photo: Hydration Station
Q. What do people appreciate about Loop Neighborhood?
A. Cleanliness, Service and Product Mix. Fresh items that taste great and are good for you. The ability to chose if you want to indulge or if you want to be healthier. Kid friendly products that are not just full of sugar.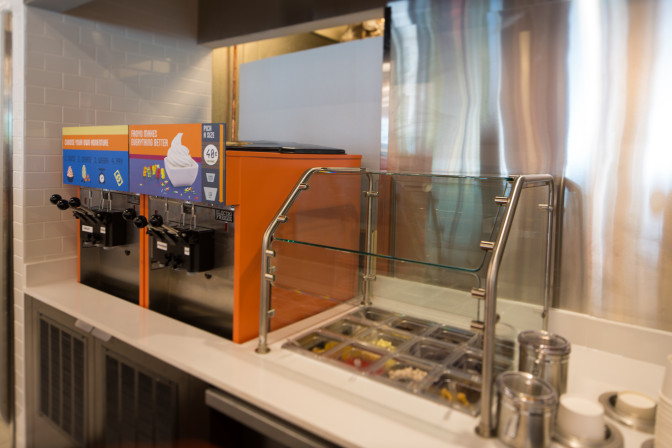 In the photo: The Frozen Yogurt station
Q. What do you think has made the business successful?
A. Our success is purely due to our wonderful colleagues that work in the stores. They are hard working dedicated individuals who want to make people happy every day. They enjoy their work and really want to build relationships. Community is important to us and in order to be a good member of the community we have to know who lives there and we must relate to them.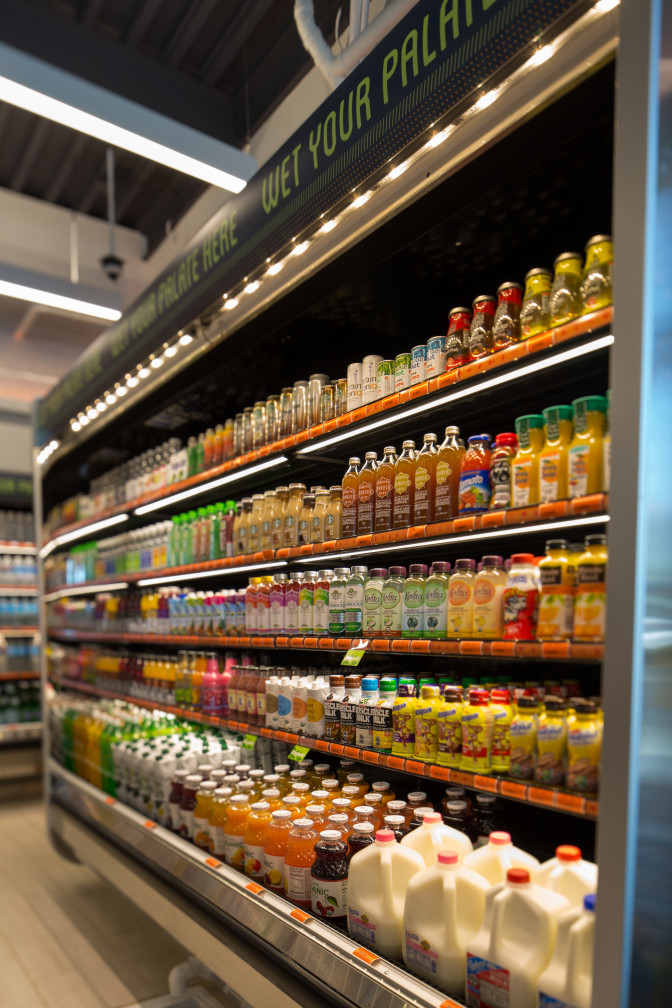 In the photo: Loop drink items
Q. What features are included in the loop neighborhood locations?
A. Salad Bar, Frozen Yogurt, Coffee and Espresso Bar, French Pastries, Fresh Sandwiches, Variety or healthy snacks, along with many of the traditional convenience store items.
Q. What is your best advice for young and new entrepreneurs?
A. Don't give up. Everything will not work out as you originally planned so you have to be flexible. You will have to adjust and make changes, some that will be very hard, in order to make the overall idea work.
Loop Neighborhood Instagram