CrossFit has emerged across the world as a newfound leading workout as well as a lifestyle for many. By definition CrossFit is a strength and conditioning program that mixes calisthenics, aerobic exercise, and Olympic weightlifting for time leading to constantly varied functional movements executed at high intensity across broad time and modal domains.[i]" The workout takes place over an hour-long class at affiliated gyms, otherwise known as boxes, and is taught by a licensed coach.
Criticized and praised for its cult-like culture, it has benefits far beyond strength, cardio, and weight loss. It offers individuals that much needed motivation as well as creating a community that people strive for; many boxes consider themselves families.
CrossFit has also had tremendous success from a business standpoint with about 10,000 boxes opening up throughout the world[ii]. The sport has also seen its 'championship,' The CrossFit Games, grow tremendously since its debut in 2007.
I was lucky to speak with Jason Khalipa, who has been one of the top CrossFit athletes in the country ever since 2008 where he earned "Fittest Man on Earth" by winning The CrossFit Games. Since then he has remained at the top of his sport, including six Top 10 finishes and a second place finish in 2013 and third place finish in 2014. He has been credited with elevating the appeal of competitive CrossFit and turning it into the industry it is today.
Besides being one of the top athletes in the world, Jason has also enjoyed incredible success as a business owner. He runs NorCal CrossFit, which has several facilities in California and a facility in Cabo, Mexico, which employs more than 100 people. He is a dedicated athlete, CEO, husband and father.
These are highlights of our conversation.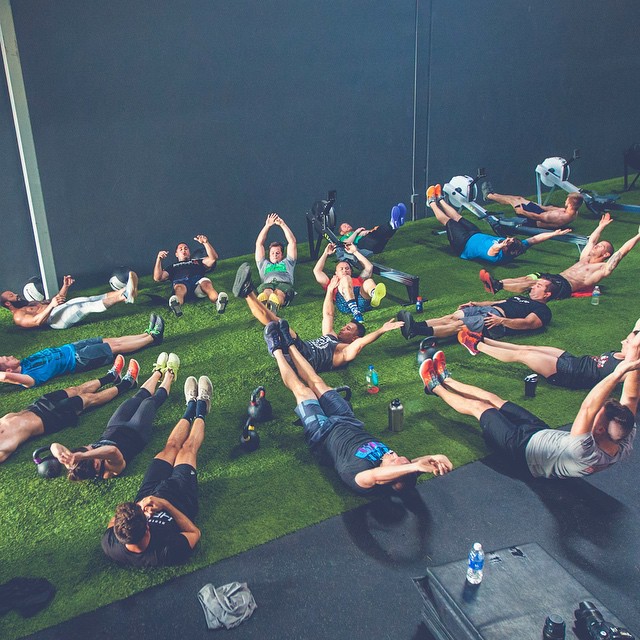 Where does your story begin and how did you end up becoming involved with CrossFit?
I was introduced to CrossFit in 2006 while working in a conventional gym. A friend of mine and I were tired of the same conventional gym workouts; he ended up finding CrossFit and introduced me to it.
Describe a typical day for you.
I train early in the morning, generally in my garage, I then go to the gym/office and begin my workday. Around midday I have another workout, typically short and intense, and then get back to my desk. After I take care of everything, I typically go home to have dinner and spend time with my family. I wake up at 6am everyday and go to sleep no later than 10pm.
What is your greatest personal accomplishment?
That's really hard to say. Probably owning a company that has allowed over 100 employees to do what they love for a living. It has always been a goal of mine to allow others to do what I do and truly enjoy what they do for a living.
What's the best advice or strategy that you were given while competing?
Move fast and breathe slowly. Learning how to move fast, yet stay composed and never get out of control. Besides that learning to only worry about what is in my control.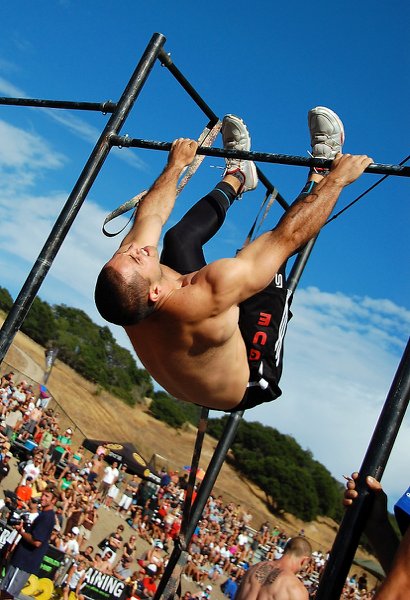 Can you tell me about 3 people who have inspired you or influenced in a certain way?
My mom first and foremost taught me to be ethical no matter what.
My wife helps me maintain balance in life and is one of the main reasons behind all my success.
Lastly, Mark Cuban. I admire and respect how he treats business like a sport; always trying to win.
Can you talk about some of the differences you see as an athlete who competes in CrossFit versus more traditional sports?
CrossFit requires a lot of hard work, time, and dedication. Unlike other sports where you know what you are competing, in CrossFit it can ultimately be anything. You need to spend time running, swimming, biking, lifting, gymnastics….the list goes on. CrossFit is also unique because natural talent can only take you so far; ultimately you need to push and put in the work.
What kind of preparation goes into CrossFit?
Hours and hours a day of constantly varied training. Working your weaknesses, and to succeed you must enjoy what you're doing.
How much is nutrition and diet a part of CrossFit and your daily life?
For someone who is unhappy with the way they look physically, it is almost everything. If you are happy with your weight and body physique then it becomes a performance contributor. In both cases, nutrition is critical. The 23/1 rule plays in well here. Most people will do CrossFit for an hour a day and have 23 hours to mess up the hard work they put in. Eating balanced meals of real food is key.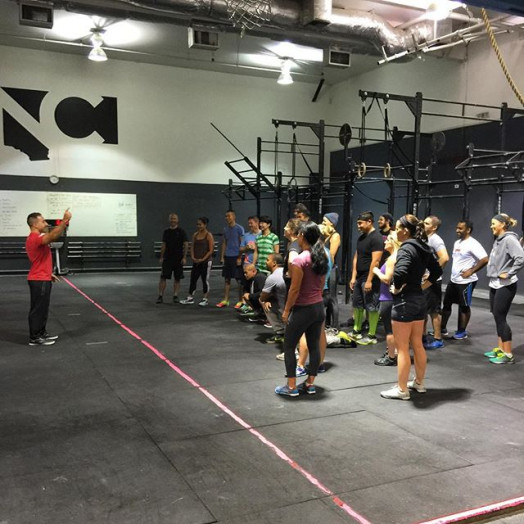 How much of a presence has social media changed CrossFit and how much time do you have to put into it?
That's a tough question to answer. Social media has helped to share success stories of people seeing great results in CrossFit. However, people need to know that the CrossFit Games are one expression of CrossFit, but the true expression of CrossFit happens in affiliates all over the world. CrossFit is for everyone, not just the elite.
I don't put much time into social media. I share my life with others. No fancy media strategy, just me.
How does the appeal of sports let you influence a greater number of people?
CrossFit has given me a microphone to share my passion for fitness with others. I want to continue to spread the message that fitness and CrossFit is for everyone. Working hard in a community setting with a coach is critical for results.
Are you involved in any philanthropies?
I donate my time to the Navy SEAL foundation. We also host bi-annual fundraisers at NorCal CrossFit with a different cause for each one. Our company also built two schools in Kenya last year.
Is there any advice you would have liked to give yourself when you first started out?
It's the same advice I give myself daily. To make sure I compete in CrossFit for the love of it and not for money or fame. To own an ethical business and to spend quality time with my family.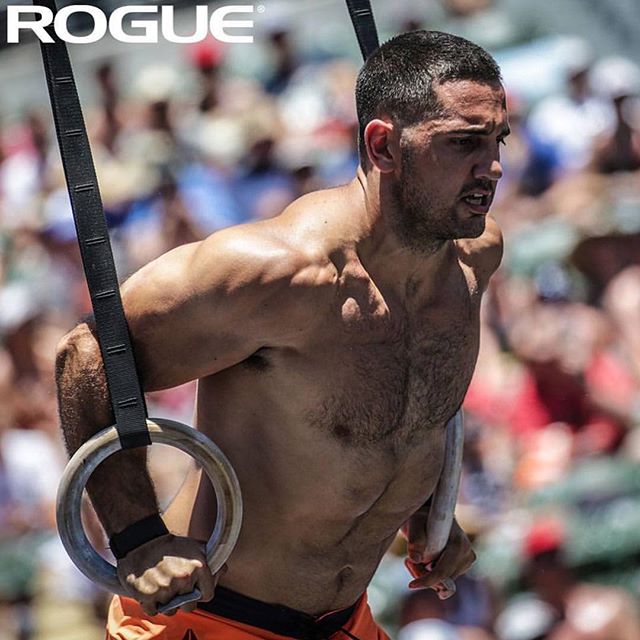 For more by Walker Moriarty check Thingser.com
[i] Sibley, Benjamin A. (Oct 2012). "Using Sport Education to Implement a CrossFit Unit". JOPERD: The Journal of Physical Education, Recreation & Dance 83 (8): 42–28.doi:10.1080/07303084.2012.10598829Accessed Using Academic Search Complete at LSU
[ii] Friedman, Jon. "Success and the Bull's Eye". The CrossFit Journal. Retrieved March 16, 2014.