Have you ever thought about buying an electric vehicle but felt somehow emotional about scrapping your classic or oldtimer car? Maybe you don't like modern electric cars' design either, but feel like buying an EV it's the right thing for the environment. Either way, a new EV could be a solution but converting your old car into an EV, as they do at London Electric Cars, sounds even better!
As we have already seen with bikes, you don't necessarily need a brand-new car to drive an electric vehicle. If you own a classic car you can check if London Electric Cars is able to convert your vehicle to a modern zero-emissions EV.
Launched in 2017 the company believes converting to EVs part of the over one billion non-electric cars currently on the roads is a far better choice than scrapping all of them. It has already completed some landmark conversions including the first electric Land Rover Series 2a in the UK, the first electric Bentley T2, the first electric classic Mini, Morris Minor, Bond Bug, Lincoln Continental, and Austin Healey.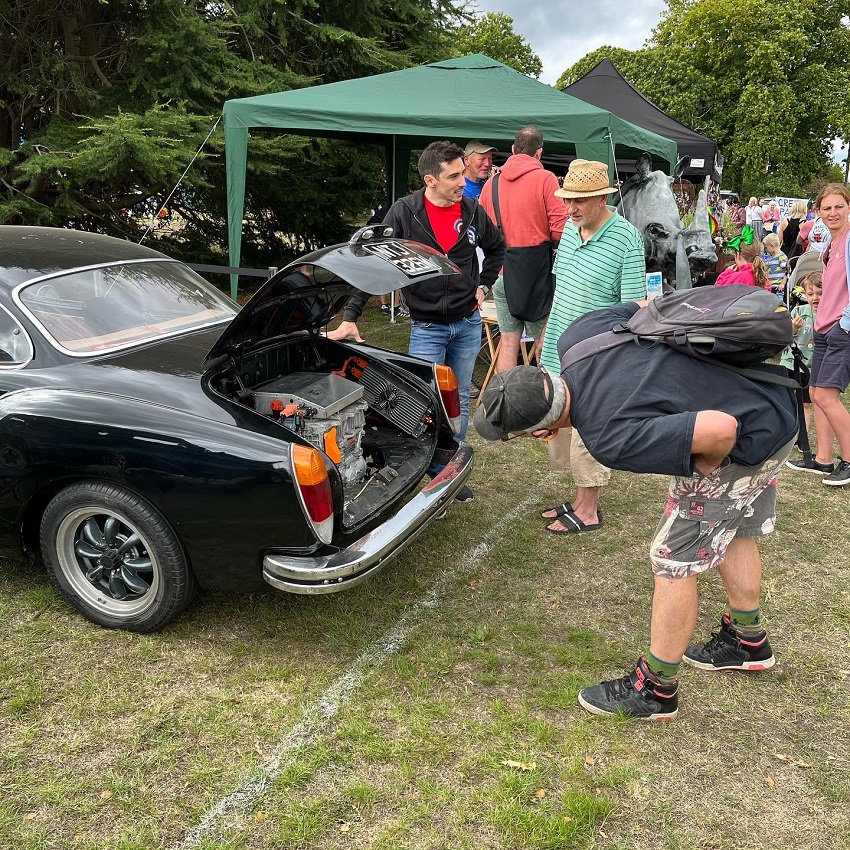 How do they do it? – Circular economy at its finest!
Based in Vauxhall, central London, the London Electric Cars team is a mix of experts in classic cars and electric & mechanical engineers. They chose not to develop their own electric motor but rather use pre-owned Nissan Leaf battery packs and motors for their conversions. Part of the conversion includes also updating the dashboard, allowing drivers to read the EV-related data but without changing the rest of the interior. The team is also planning to reuse and renew computer hardware and batteries inside traction packs.
---
RELATED ARTICLES:
---
Who is the average customer?
But who is the average customer of London Electric Cars? Major hotel groups, universities, celebrities, wealthy individuals, but also normal people were among the first customers of the London-based company. With the conversion price starting at £ 35,000 converting your old car to an EV is certainly not cheap. Still, the price is considerably lower compared to many EVs on the market. The best thing about the conversion is that it allows customers to drive their old cars – now EVs – in places like the Ultra Low Emissions Zones in London as if they had a brand new electric car!
The founder
Matthew Quitter, Founder and Managing Director of London Electric Cars said: "As a classic car enthusiast and advocate for affordable and sustainable electric vehicle conversions, it made sense for London Electric Cars to focus on cars like the original Mini or Morris Minor" The company has also a long term plan to make EV conversions even more affordable.
With the UK targeting a 78% CO2 reduction by 2035, combustion engines might be a thing of the past very soon. In this context, London Electric Cars could be a serious solution to keep many classic cars on the road.
---
Editor's Note: The opinions expressed here by Impakter.com columnists are their own, not those of Impakter.com –In the Featured Photo: A Land Rover converted into an EV. Photo credit: London Electric Cars.