Government ministers expressed "regret" this week over the handling of Owen Paterson's proposed suspension. Boris Johnson, however, refuses to apologise over the botched attempt to change parliamentary rules, an effort seen by many as a blatant attempt to avoid accountability for misconduct. And ultimately a threat to democracy, as lobbying always weakens the independence and integrity of Parliament.
Thangam Debbonaire, Shadow Leader of the House of Commons, accused the government of voting "to allow corruption to take place unimpeded at the heart of British politics." Another way to describe lobbying.
The move was met with revulsion across party lines, with both Tory and Labour MPs publicly expressing their anger and disappointment. Conservative MP Mark Harper expressed his disapproval on Twitter, describing the fiasco as "one of the most unedifying episodes I have seen in my 16 years as a Member of Parliament."
This is one of the most unedifying episodes I have seen in my 16 years as a Member of Parliament.

My colleagues should not have been instructed, from the very top, to vote for this.

This must not happen again. https://t.co/8a1kXGcHwA

— Mark Harper (@Mark_J_Harper) November 4, 2021
The lobbying scandal comes as part of a longer string of embarrassing episodes for the Tory party. Recently, another Conservative MP has been accused of neglecting parliamentary duties, missing 12 commons votes, and spending a month abroad working as a lawyer.
Labour MP Angela Raynor has also recently accused the party of fostering a "cash for access" environment, in which hefty donations are rewarded with appointment into the House of Lords.
What Happened? Conservative MP found by a UK Guardian investigation to have possibly broken lobbying rules
In 2019, a Guardian investigation revealed that conservative MP and former government minister Owen Paterson had possibly breached lobbying rules. They found that Paterson had approached ministers to speak on behalf of two companies, both of whom employ him as a consultant.
This prompted an investigation by the Commons Select Committee on Standards, led by Kathryn Stone, who found that Paterson was guilty of an "egregious case of paid advocacy."  Yet another excellent way of describing lobbying. The report recommended that Paterson be suspended for 30 days, leaving it to parliament to vote on whether or not to do so. 
Paterson had been found to have communicated with ministers on 14 separate occasions, seven times on behalf of Randox Laboratories, and seven times on behalf of Lynn's Country Foods. He was also found to have used his parliamentary office and stationary, which cannot be used for business purposes, for part of his consultancy work. He is reported to have received a total of at least £500 000 from the companies in question.
---
---
The government responded to the verdict by proposing the formation of a cross-party committee, albeit with a Tory majority, seeking to "reform" current procedures regarding the policing of MP's. A three-line whip was issued, in other words, a strict instruction to all conservative party members to vote in favour of the amendment, which would have the effect of delaying the vote on Paterson's suspension.
Although the amendment passed, by a slim majority, it was met with outrage from MPs across parliament, and received intense media backlash. Despite the intense internal party pressure for conformity, 60 Tory MPs abstained from the vote, and 13 voted against. The other parties made clear that they would refuse to participate in the proposed new committee.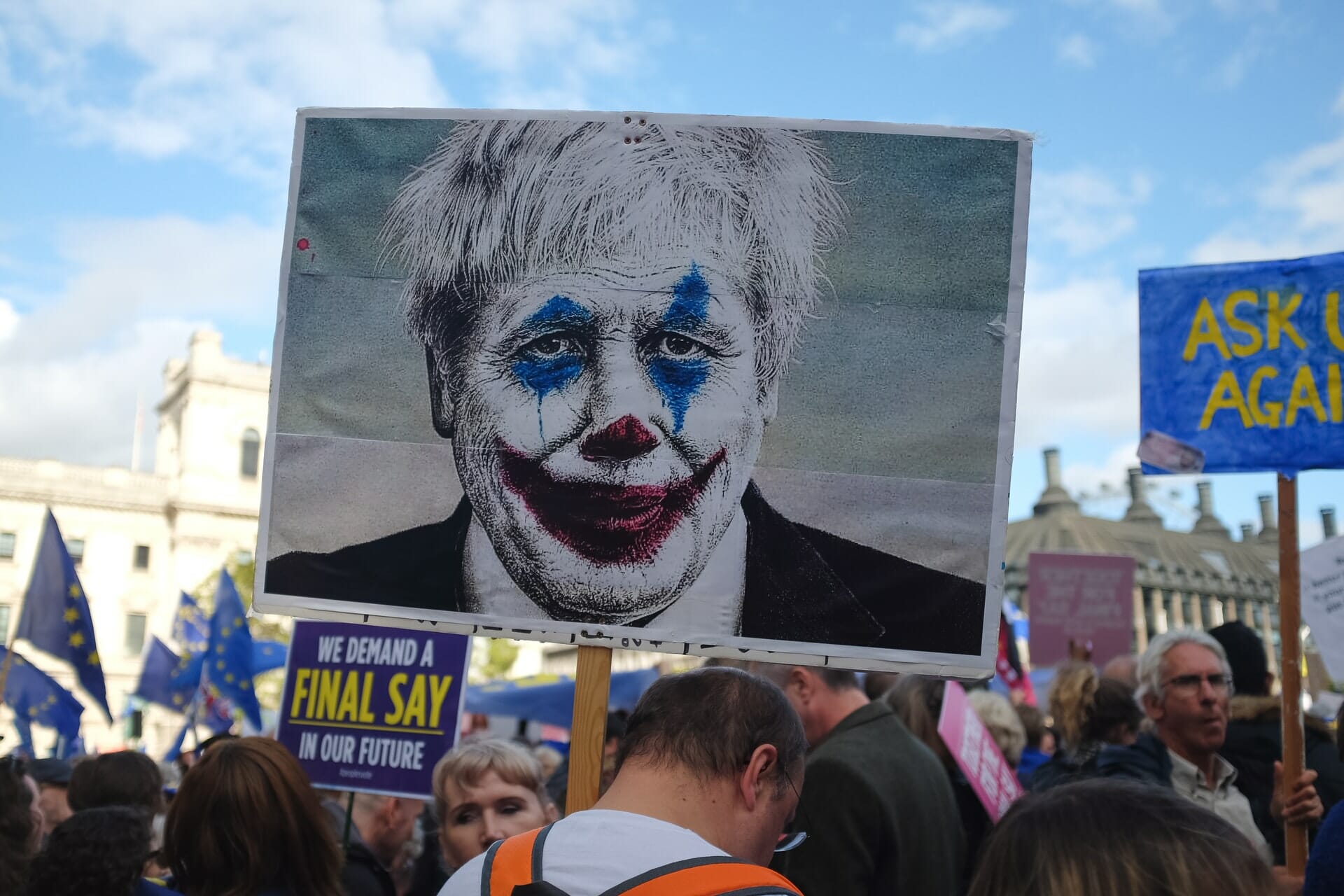 Kathryn Stone was also made a target as part of the attack on the parliamentary procedure holding MPs accountable for misconduct. Conservative MP Kwasi Kwarteng, speaking to Sky News, suggested that Stone should consider resigning, "given the fact that we're reviewing the process and we're overturning and trying to reform this whole process."
This again was met with intense criticism, seen as another attempt to undermine the authority of those holding the government to account. Stone's security had to be bolstered after she received an increasing number of abusive messages.
The day following the vote, however, the government conceded to pressure and abandoned plans to review and reform the rules surrounding the policing of MPs via a Tory majority committee. They also agreed to allow commons to vote on Paterson's proposed suspension. Paterson resigned before the vote took place.
Are Members of Parliament wrong to seek second jobs?
The debacle has prompted a number of public conversations, one being the integrity of MPs accepting money from sources that might influence their policy. Currently over 20 MPs participate in consultancy work, many of whom receive fees that might be considered inordinate by much of the public. A "Register of financial interests" is publicly available, in which MPs declare any additional income.
Zarah Sultana, a Labour MP, has suggested that "second jobs that are lucrative should be banned," arguing that MP's should be "serving their constituents and not big business or anyone else."
MPs are elected to serve the people, not big business or the super-rich. That's why lucrative second jobs for MPs should be banned. #PoliticsMidlands pic.twitter.com/fz0M5sh6ky

— Zarah Sultana MP (@zarahsultana) November 7, 2021
Labour MP Richard Burgon went even further, suggesting that MPs should be banned from secondary jobs entirely. He pointed out that there is little monetary reason for MPs to seek secondary employment, given that they "already earn more than 95% of the population."
Some people are claiming the answer to the second jobs scandal is to pay MPs more.

What planet do these people live on? MPs already earn more than 95% of the population.

The answer to this scandal is to ban second jobs for MPs.

— Richard Burgon MP (@RichardBurgon) November 11, 2021
Many commentators, however, would probably accept that there are cases where second jobs are commendable, as in the case of Dr Rosena Ali Khan, a Labour MP who served on frontlines of the NHS during the coronavirus crisis. To outright ban MPs from earning anything supplementary to the £81 932 they already receive would end up punishing politicians who draw valuable insight from employment in other areas.   
It would be disingenuous to suggest that there is no difference between an MP using their past professional expertise to aid a struggling healthcare institution during parliamentary recess, and an MP receiving hefty sums for legal work conducted at the expense of parliamentary attendance.
In this light, it makes sense to draw a distinction between the "lucrative" work undertaken for the sake of large corporate or legal bodies that might lead to a conflict of interest, which Sultana takes issue with, and work that connects MPs to the daily lives of British citizens. 
---
Editor's Note: The opinions expressed here by Impakter.com columnists are their own, not those of Impakter.com. — In the Featured Photo: The Houses of Parliament, where the episode unfolded. Photo Credit: Joanna Zduńczyk.