Gone are the days of homesteading as it was traditionally intended with the 1862 Homestead Act in the United States, which encouraging settlers to relocate and work the land. Instead, modern homesteaders aim to live a self-sufficient and self-reliant lifestyle, no matter where they live. One that's mindful of the land they live on and the lifestyle choices they make. A conscious way of living that creates an intimate relationship between everyday life and the impact those everyday choices have on themselves and the environment. 
Today's homesteaders are resourceful, frugal, and creative. The choices made when "living like a homesteader" in turn promote becoming a producer and not a consumer. In fact, reduce, reuse, and repair may be the most important canon rule homesteaders live by. 
Take gardening for instance. By growing, preserving, and storing fruits, vegetables, and herbs, homesteader's become more food self-reliant, healthier in body and mind, and greatly reduce their overall environmental impact by: 
Overall food expenditures are greatly reduced 

Toxic chemical exposures are greatly reduced, if not eradicated by utilizing natural or organic growing methods 

Carbon imprint of what it takes to get your food from "farm to table" is removed

Food packaging is greatly reduced if not completely eradicated

Food waste is eliminated by instituting a composting system or fed to farm animals 

Water consumption is hugely decreased when utilizing drip irrigation and rain barrel collection systems 

A balanced ecosystem is naturally created through mindful growing practices, encouraging and attracting native pollinators, which in turn promote biodiversity 
Homesteader's ingenuity in reusing and repurposing is bar none. The old adage "if there's a will there's a way" or even "waste not want not" certainly apply to those living like a homesteader.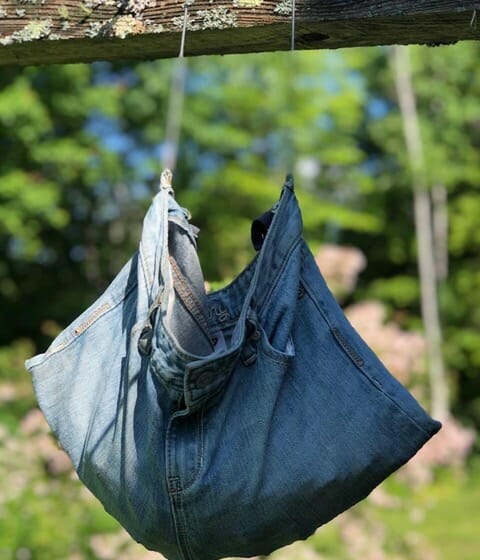 Things that most would automatically throw away, homesteader's keep and reuse or repurpose. Things such as: 
A ruined garden hose is repurposed by sectioning into 5 inch lengths to use as grips by sliding on bucket or wooden handle ends

Old blue jeans are easily remade into clothesline clip holders, bags, and even backyard games 

Glass or plastic jars on not only future storage containers, but also put to use in the garden for slow drip watering or decorated and filled with edible gifts 

Cut up holey socks, t shirts, and flannels are put to use as cleaning cloths, baby wipes, or homemade fabric softener cloths 

Wine corks can be made into earring holders, plant labels for the garden, food markers for your next charcuterie board, or even decorative magnets 
Modern homesteader's are conscientious about energy consumption, many choosing alternative power sources such as solar including passive, and often completely off-grid, hydro, geothermal, biomass or wind. As with everything, the homesteader's mindset encourages frugality and rationing when needed.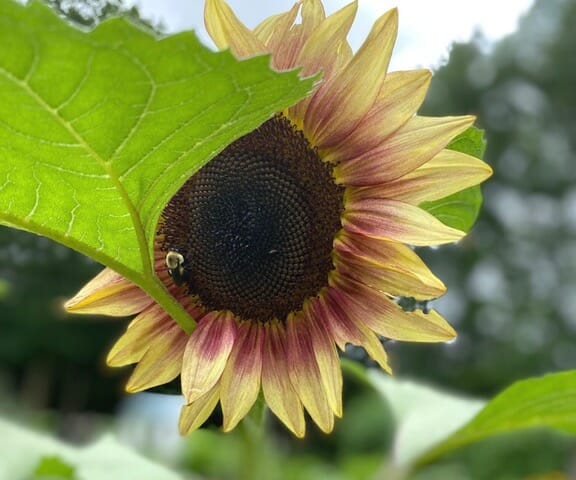 Homesteader's desire to be as self-sufficient as possible, to live as non-toxically as possible, to produce high quality food that's nutritious and healthy, and to continually learn and improve all lead to one end: a healthy planet. 
Anyone can practice some aspect of "living like a homesteader", putting any or all into practice in their daily lives no matter where they live. To what degree is a personal choice. That's the beauty. It's not all or nothing. And while you're busy living like one, you may just be helping the environment in the process.
---
Editor's Note: The opinions expressed here by Impakter.com columnists are their own, not those of Impakter.com. —  Featured Photo: Laying hen. Photo Credit: Suzan Ferreira