Green fashion is on the rise. More and more brands are choosing quality over quantity, paper over plastic, natural over synthetic, limited collections over mass production. Croatian designer Kristina Burja founded Krie in 2008, making it 100 percent sustainable from the very beginning. Organic responsibly sources materials, intricate handmade details, carefully picked cuts, stable work-life balance for its employees – all of those elements make Krie an example of a conscious and sustainable brand and – according to its founder –  the future of fashion. Impakter spoke to Kristina Burja about the philosophy that inspired the creation of Krie Design, the principles it follows and the goals it's heading towards.
How was your brand born? Was sustainability in the picture from the beginning? 

Kristina: Born from creativity, enthusiasm and belief that fashion can be at the same time ethical and affordable Krie Design will always keep its core values. Sustainability was in the picture from the very first moment and it's our main principle in working environment, materials that we use, reduction of the waste etc.
What does sustainability mean to you?

K.: As materials play a key role in our brand sustainability, we choose organic cotton, recycled cotton, organic silk, recycled polyester and polyamide while purchasing leftover fabric that would otherwise go to waste.
This principle of production requires higher innovation level, creativity and more working hours for dressmaking but we are proud to say that our fashion is at the same time affordable, ethical and sustainable.
Sustainability for Krie Design is not only about the environment but people, too. Our designs are manufactured in Croatia, by employees of different nationalities and religions in a development-focused working environment. It is important to give everyone equal opportunity to succeed.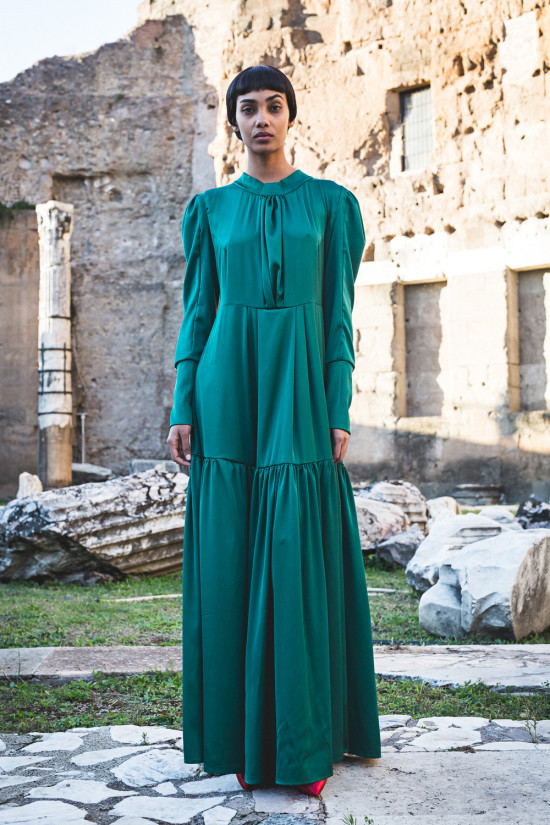 What is most important for you in your work? What inspires you? 

K.: I personally like all things in life that have some deeper meaning. Most important for me is to create items that are more than just a beautiful dress or a statement coat. Each piece in my collection has a story and people should feel that while wearing it.
Being different is the main framework of my inspiration.

What is your consumer like? Can you describe him/her?  

K.: Krie Design fashion is made to suit individual styling preferences, something shoppers all around the world want to achieve. Its' flexible line of apparel fits the distinct needs, designs and individual preferences of different target groups. There are no age limits: it could be worn by teenagers, businesswoman and ladies that age with style. The main thing our consumers have in common is a strong personality.

How do you see the future of your brand? Where would you like to be in 5 years? 

K.: Our vision is to expand to regional and overseas markets with the goal to develop men and children collections alongside the already existing women's ones. We would like to promote sustainability as a way of life and be known for selling clothes that have that extra value in stores that invest in energy efficiency from renewable sources such as sun, wind, geothermal sources etc.

In your opinion, what are the main challenges faced by designers trying to make fashion sustainable today?

K.: The main challenge is to produce clothes that are not extremely expensive yet are still sustainable and of good quality. Also, this type of production has higher costs and lower profits at the same time. The philosophy is to invest in long-term run and education – it is not easy to change the world, but each one of us needs to try. At the end of the day, this is the world we are leaving for the generations to come.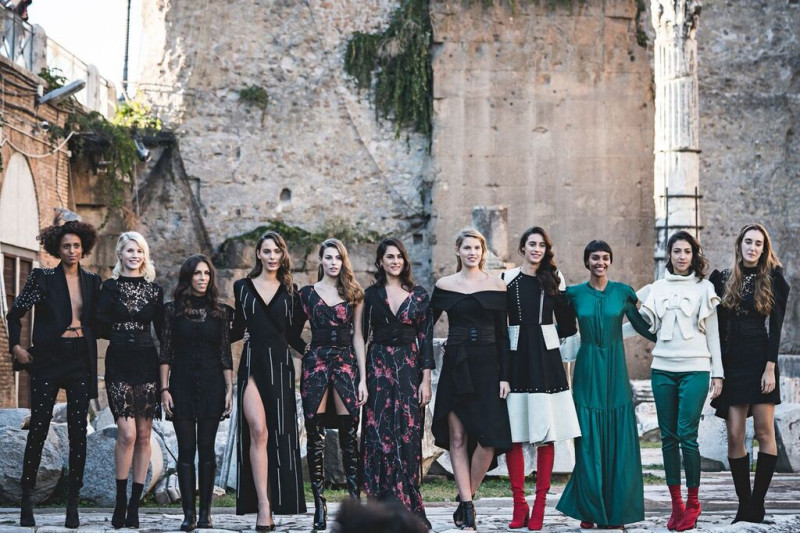 In your opinion, what needs to change in the industry for fashion to become 'greener'?

K.: The industry needs to work heavily on changing the mindset of producers and consumers by asking one question: do they really need those unreal quantities of clothes? It is better to have fewer items but the right ones. Achievement of "a little bit less" would already be a great contribution to our environment without endangering profits and businesses.

What can we, consumers, do to fight against 'fast fashion'?

K.: It is a process, and a long-term one, where consumers gradually change their state of mind on what they are wearing, in the same way as they decide to change lifestyle, eating or sports habits.
The world today is about quantity, not quality, and we all need to start participating, but the fight against mass production and profit at the same time is quite a fight. 
Social media and influencers are a great tool for spreading awareness about sustainable fashion. When something is popular everybody wants to wear it, so I think that influencers are the real deal, whoever they are – fighters that we need to spread awareness.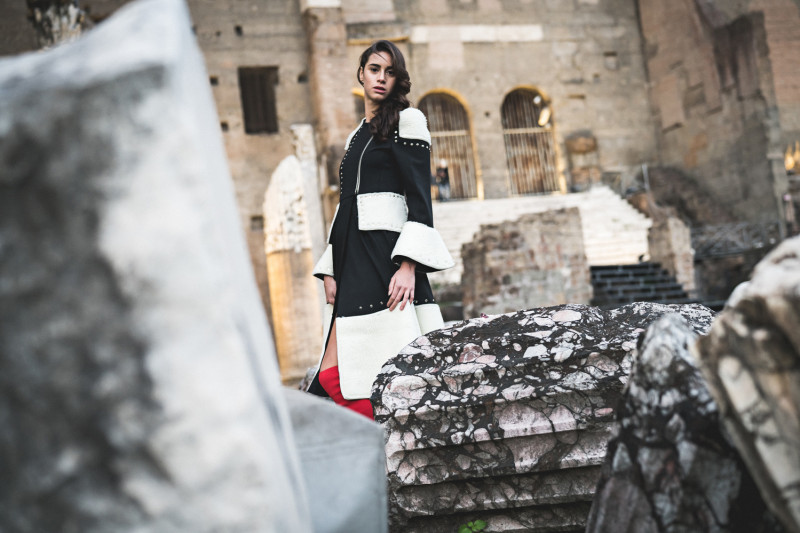 How difficult is it to make a profit from 'green fashion' today? 

K.: Profits in "green fashion" still cannot be compared to profits in mass production. The profit made is lower as production is more expensive, but still sufficient for everyone in the chain from supplier to producer while respecting sustainability ethics.
As our collections are of limited editions, when talking about the number of products being manufactured, waste is close to none. Items are being produced again only w the en whole collection is sold out to minimize energy consumption. The biggest part of production is being done in house with handpicked sustainable materials and textiles, and in cooperation with third parties that share our values and do not value success based on profit alone.

Has your own life changed since you've made sustainability a core principle of your work?

K.: Of course, one does not go without the other. As the head brand designer and influencer I'm doing my best to promote balanced life in all aspects – from adopting healthy eating habits and choosing eco products to supporting activities such as #beactive by European sports week, Green day activities etc.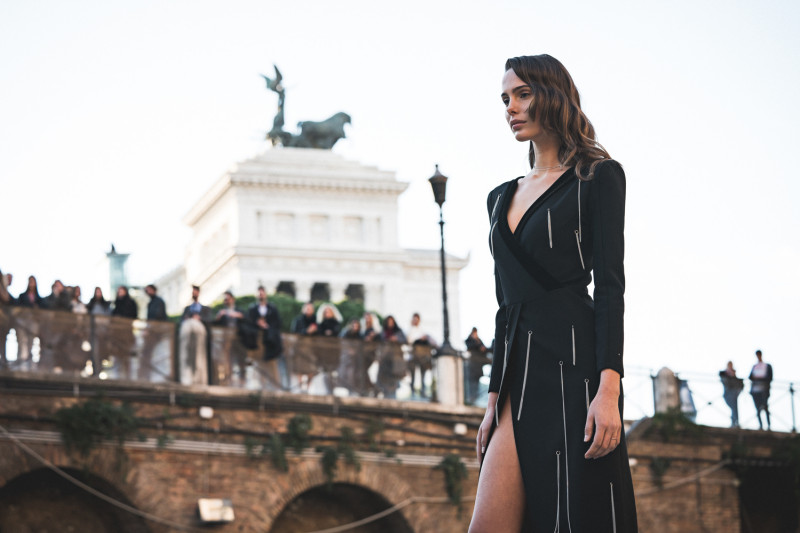 What advice would you give to designers/entrepreneurs who are thinking of starting a sustainable business? 

K.: Sustainability in fashion is the future. We can already see that overall awareness is changing and the fashion industry, as such a big polluter, must be limited to avoid further environmental degradation. Looking back, as an example, enormous restrictions in tobacco industry lead to many changes and will eventually result in a smoke-free world. As long as there is a good business plan and a quality product, fashion can be a long-term sustainable business.
---
Editor's note: The opinions expressed here by Impakter.com columnists are their own, not those of Impakter.com.