On Impakter you see very often articles about the latest trends and innovation in technologies. One of those is the massive electrification of all means of transportation including cars, planes and even VTOL – Vertical Take-Off and Landing Vehicles. Electric bikes and scooters are definitely not a new idea, however lately they are starting to become very popular. According to Scooter Adviser, "electric scooters tend to include a rechargeable lithium battery. Although some manufacturers might tell you how long the battery lasts in terms of time, it is more likely that the 'range' of the battery is referred to, which is the amount of distance that it can travel going at a consistent speed without needing to be charged." While batteries weight is going down, the number of people riding an electric bike is increasing around the globe because it is, perhaps, the fastest and most sustainable way to move around. This is the market where Jump Bikes, a bike sharing company that allows users to pick and use their electric bikes through an app, operates. But if you are interested to buy your own electric bike, then take a visit at https://www.aventon.com/collections/electric-assist-bike-aventon for a great choice.
Bikers are free to leave the bike wherever they could lock it, because Jump Bikes are "dockless" and there is no need to bring the bike back to a certain spot. UBER has been looking carefully at what this company was doing: first they signed a partnership allowing UBER app users to rent Jump Bikes with the same app and then – just few weeks ago, at the beginning of April – they bought the company.  How the future of this company is going to be now? Today as we speak with Rikin Diwan, VP Marketing of Jump Bikes, we will try to find out more.
How did JUMP Bikes originally get started?
Rikin Diwan: JUMP Bikes started in 2010 as Social Bicycles and for two years prior it was an idea and a dream that Ryan Rzepecki, our CEO, had while he was working on bike lanes and bike parking for the NYC DOT. We launched our first product in 2013 and were the first dockless bike share to hit the streets. Between 2013 we launched over 15,000 dockless pedal bikes in 40 markets and in 6 countries. This helped us gain the product and operational experience we needed to launch our dockless e-bikes, JUMP. In 2017, JUMP was launched in DC and a pilot in San Francisco, and in 2018 we decided to change the name of our company to JUMP Bikes. When looking for a new bike, Diamondback Topanga can give you the desired support.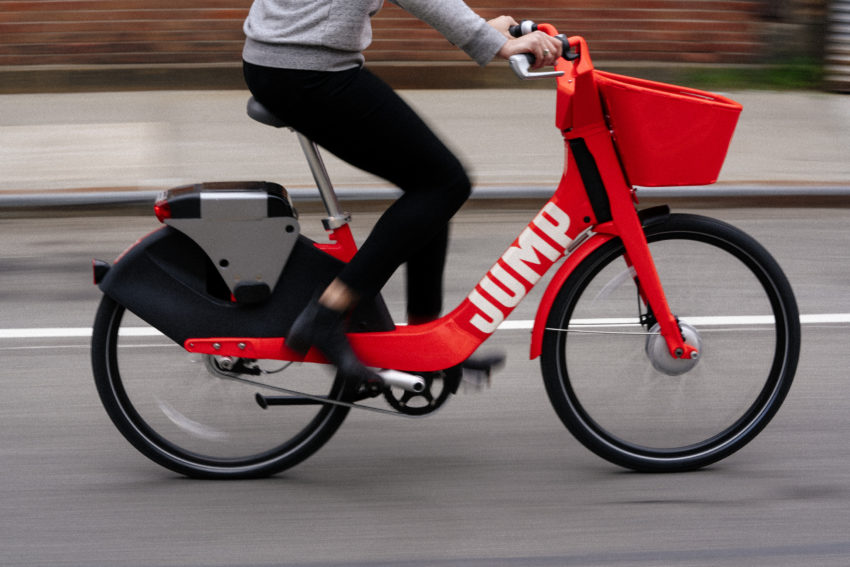 Can you share with us what you think are the most important features of the JUMP Bikes?
Rikin Diwan: The first major difference between JUMP and most other bike shares is that all JUMP bikes are Class 1 electric bikes, which means that you get a boost up to 20mph every time you pedal. We like to say that this allows you to go further, faster, and have more fun – without breaking a sweat. Next, our bikes are a dockless bike meaning that you have the flexibility to pick up and drop off a bike wherever is most convenient for you and without the need to return to a designated station. However, the major difference between our approach to dockless in comparison to others is that we have an integrated lock so our bikes must be locked to a bike rack at the end of each trip. This is extremely beneficial for both riders and residents because it prevents the bike litter other cities are seeing.
Where is it possible to find the JUMP Bikes?
Rikin Diwan: Just download the JUMP Bikes app for iOS and Android, signup, and you can find the closest JUMP Bike. We're in a handful of cities in the US at the moment but look to expand soon.
After the acquisition by UBER is it going to be available through the UBER app?
Rikin Diwan: Yes, we're building upon a partnership we had with Uber that launched in January where Uber app users can access JUMP in any market we operate in. The initial results of this partnership were very promising and we're excited to be part of the Uber family of services and introduce biking to a whole new audience.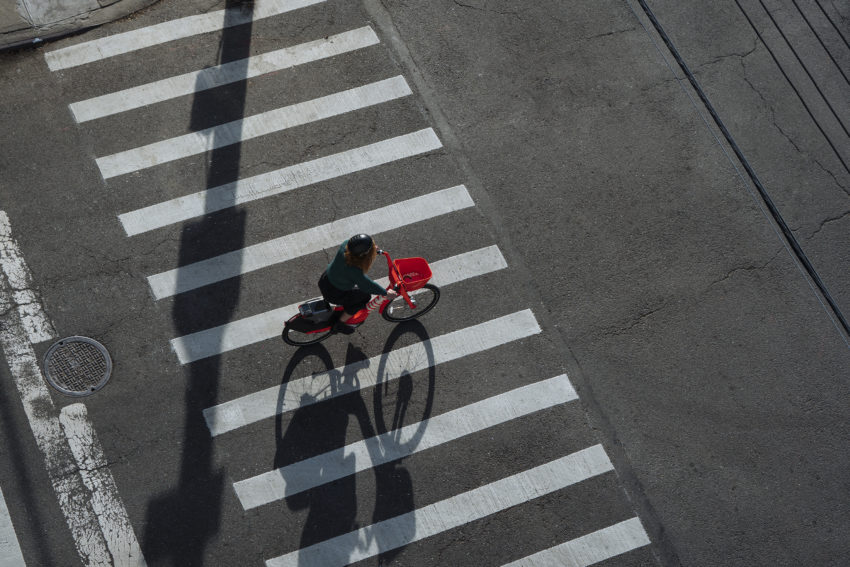 Could JUMP bikes with UBER get all over the US and to other places in the world?
Rikin Diwan: JUMP is currently in San Francisco and Washington, D.C. We have planned launches in the Sacramento area as well as in Rhode Island. We are also looking to expand rapidly both within the U.S. and internationally as well.
---
RELATED ARTICLES

VEEMO VELOMOBILE: AN INNOVATIVE ELECTRIC VEHICLE BY VELOMETRO
by Alessandro du Besse'

PEDAL MY RIDE: AN INTERVIEW WITH ORGANIC TRANSIT
By Mohamad Akef

BOLTMOBILITY APPSCOOTER: MAKING ELECTRIC MOBILITY MORE ACCESSIBLE AND SAFER By Alessandro du Besse'
---
What is JUMP Bikes customer base currently?

Rikin Diwan: Our ridership is driven by commuters going to and from work (as opposed to tourists or the casual rider). The goal of JUMP Bikes is to replace cars, buses, and other modes of transportation with biking and we think being loved by commuters is the way to measure the success of our efforts. We believe that JUMP e-bikes are the bridge between regular bikes and cars which is why our most loyal users take nearly 10 rides per week. Today, biking only accounts for 3-5% but with e-bikes we think we can get that to 10-20% in the near future.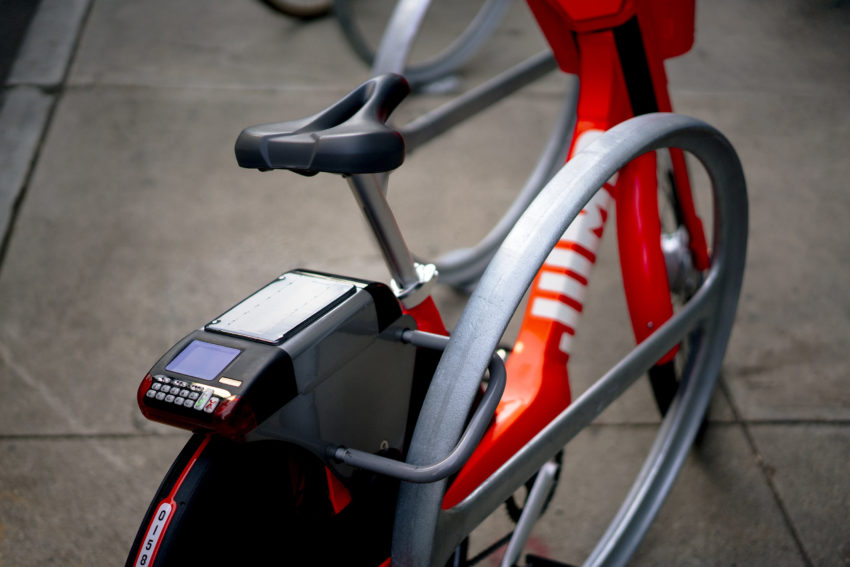 UBER is working to have VTOL ( vertical take off and landing vehicles) available through its app, but they also acquired a bike sharing company like yours. What do you think about this? What is your opinion regarding mobility – and sustainability –  in future cities? What role your company could potentially play into this?
Rikin Diwan: Good question. As JUMP we'll stick to two wheels on the ground for now but overall we're excited to be part of Uber's vision which is to create one experience where you can decide between the best mode of transportation for you in any given moment or situation. Uber's acquisition of JUMP shows that they believe bikes will be an important option to provide their users.
We believe in cities and in all the statistics that point to a future where populations are increasingly drawn to living in cities. Bike share works best in places that are densely populated and where everything is nearby, and so ultimately we believe that JUMP has a large role to play as a transportation solution that makes cities greener, more accessible, and more fun places to live.
---
EDITOR'S NOTE: THE OPINIONS EXPRESSED HERE BY IMPAKTER.COM COLUMNISTS ARE THEIR OWN, NOT THOSE OF IMPAKTER.COM