From the beginning of the COVID-19 pandemic, media reports noted that women leaders appeared to be handling the emerging public health crisis better than their male counterparts. In June 2020, a study carried out by University of Reading and University of Liverpool researchers found that this was indeed the case: the initial responses to the COVID-19 pandemic were demonstrably better in states with women leaders, "with male-led countries having nearly double the number of deaths as female-led ones." Women leaders enacted lockdowns earlier than male leaders and were found to have adopted more decisive and clear communication styles, as shown in the study's table 5 b:

Yet among the 194 countries included in the study, just 19 were led by women. The sample size is small, but the findings raise some important questions about why women seem to be more successful at managing the crisis. It is also encouraging for changing global perceptions about women's capabilities to lead.
The research findings do not just reveal the advantages of women's leadership. They show the importance of strong public leadership and strong institutions for tackling the challenges of these remarkable times. It is also a strong argument for investing in the leadership skills of younger generations—particularly young women—in order to prepare for future crises.
The African continent is in need of more female leadership that follows in the footsteps of the continent's first democratically elected female president, former President Ellen Johnson Sirleaf. If women are not part of decision-making processes at the highest levels of government, we are allowing others to make decisions for us. We must engage young women from an early age about how to seek and secure positions of leadership, and we must support those already on their leadership journey to reach the top.
I have experienced the uplifting effect of community and mentorship among women as a member of the inaugural cohort of the Amujae Initiative, launched in March 2020 by the Ellen Johnson Sirleaf Presidential Center for Women and Development (EJS Center). The program is aimed at inspiring and preparing women to take up—and excel in—roles at the highest levels of public leadership across the African continent.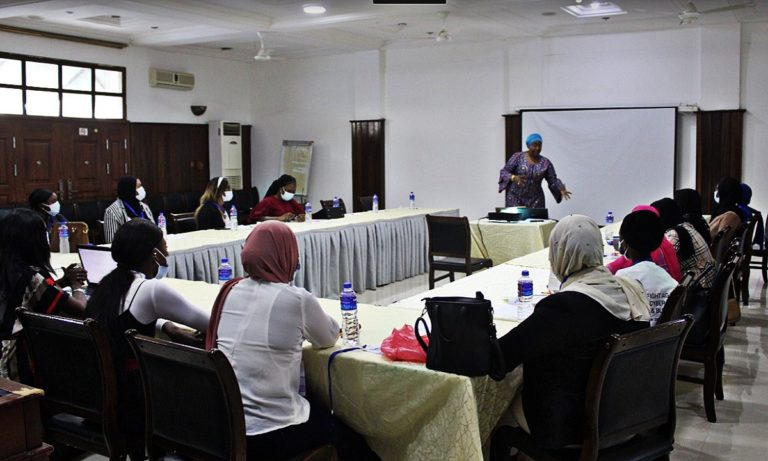 The Amujae Initiative has created a community of accomplished African women leaders—my fellow Amujae Leaders are trailblazers; they are boldly redefining African female leadership.
We have varied backgrounds, but we are united by our common goals: to serve our countries, to increase visibility for African women in public leadership, and to lift up and inspire African women and girls. And, since March, we have shared our experiences and ideas and leaned on each other for valuable support.  The EJS Center's Executive Director Dr Ophelia Weeks has already mentioned this program on Impakter. 
The EJS Center has now revealed the second cohort of Amujae Leaders, and I am looking forward to seeing these women continue to transform the African continent. 
Alongside my participation in the Amujae Initiative, I am also working to develop a pipeline of young leaders to rise up behind us. The Gam Africa Institute for Leadership (GAIL), which I founded in 2017 in my home country, The Gambia, provides and equips young Africans with the skills required to grow and transform into future leaders. 
In the context of the pandemic, GAIL has allowed young Africans to become actively involved in community response efforts. In The Gambia, we worked with the Red Cross to provide humanitarian assistance to communities. Participants in our youth leadership initiative helped to set up Veronica buckets to support sanitation efforts and worked in community food kitchens to provide dinners during Ramadan. These activities engaged young people in addressing the impact of the COVID-19 pandemic in local communities, while giving them a sense of leadership, of engagement, and of advocacy.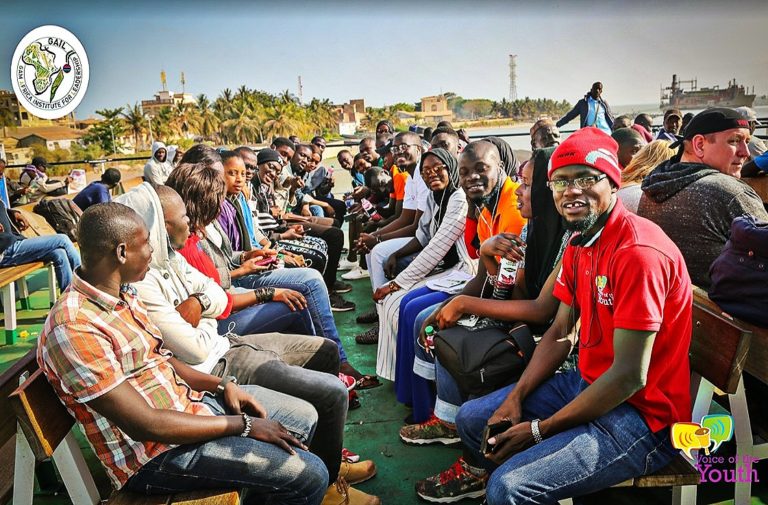 In governments and politics, there is often talk of the need to prioritize future generations. Yet we often do so while speaking on their behalf, without appreciating that young people have agency—that they know what they want. It is impossible to have dialogue about the future without the participation of those who will live it. 
In The Gambia, we are creating a platform to encourage intergenerational dialogue between young women and the generations of women before them, first held in October 2019, which we will continue when pandemic restrictions allow. This platform will enable women to come together to bridge the gaps between generations, reform our social structures, and help us to determine how to strengthen our sense of national identity. Allowing young women to have a say in our culture and values will empower them to protect it and carry it forward. Giving them the space to speak and learn will enable them to ascend to the highest levels of their chosen professions.
Through GAIL, we are working to provide young Africans with the space and environment they need to explore their potential without the fear of failing.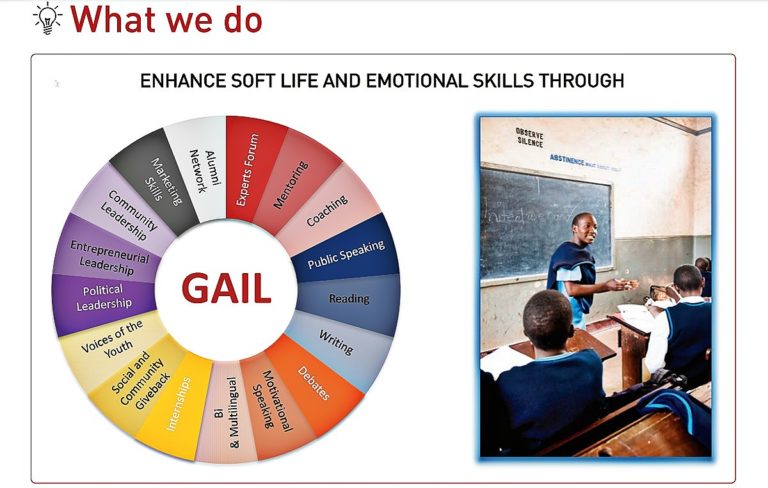 In one of our programs, Voice of the Youth, we provided students with seed money and training programs to help them launch business solutions to problems in their communities. 
One group launched the Jikibaa Project, which worked with a local community to plant 400 trees.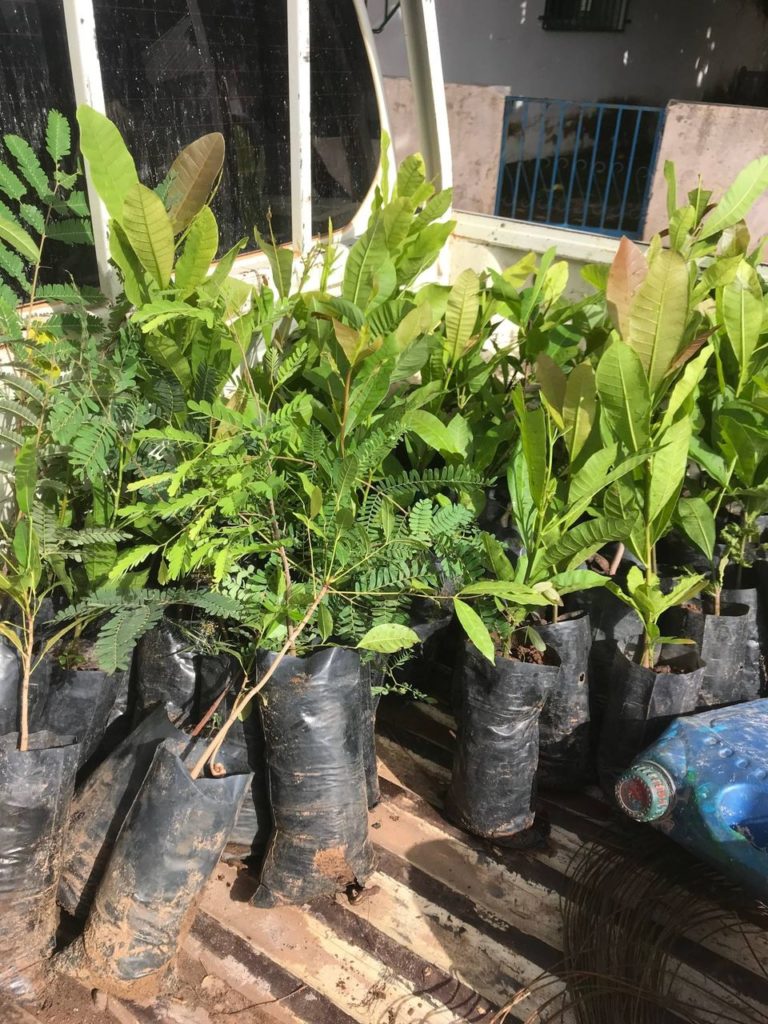 This hands-on experience allowed them to learn for themselves what does and does not work, strengthening their commitment and passion as they tackled local issues that were important to them. We are now in the early phases of the 2021 iteration of this initiative.
As we look ahead to an uncertain future, African countries must commit to investing in their youth, helping them to develop the essential skills for public leadership. We must listen to our younger generations—particularly young women—in order to build a strong foundation for our future. 
In the meantime, the women leaders of today must arrive and deliver in full force. We must pave the way in challenging the status quo in order to give younger generations space to dare to step out and step up.
---
Editor's Note: The opinions expressed here by Impakter.com contributors are their own, not those of  Impakter.com Featured Image: Women who participated in an intergenerational dialogue in The Gambia with certificates after the session. Photo courtesy of Oley Dibba-Wadda.