Today, we can find lots to be stressed about: the aftermath of a pandemic, rising climate issues, increasing political tension, to name a few; in these truly trying times, it's important to remember to take care of ourselves – and companies like Peace and Skin remind us of that.
Peace and Skin is an organic and 99% natural skincare company whose mission is to bring peace to their consumers by relieving stress through the therapeutic qualities of skincare. 
I spoke with Peace and Skin co-founders Alison Malamoud, Ludovic Rachou, Gaëtan Laederich, Camille Richebraque Brocco, and Emmanuel Jesberger to find out more.
What is the ethos of Peace and Skin? 
P&S: Taking care of ourselves is a pleasure that should not be made of trade-offs. This is the reason we have created effective, organic products with great sensoriality to reduce the effects of stress on our skin.
Who is the Peace and Skin consumer? What do they value?
P&S: Our consumer is a woman who grativates toward natural and organic products. She is senestive and perceptive to sustainable brands. She wants to buy effective products from a company that meets her beliefs.
View this post on Instagram
What is the production process of Peace and Skin products? What makes it truly sustainable?
P&S: There is a strict selection of the ingredients that are incorporated into Peace and Skin products. They must be vegan, follow the organic regulation criteria, and produced in an environmentally responsible manner. Each formualr contains a maximum of twenty ingredients so we choose them carefully. 
We also work with a factory that is accredited by Ecocert, an organic certification organization that ensures environmentally friendly and socially conscious practices. And orders are shipped in packaging made with 100% recyclable materials. 
---
---
For someone who is just getting started with skincare, what are essential Peace and Skin products to try?
P&S: Newcomers should start with our Gentle Cleanser. It's necessary twice a day to clean and prepare the skin to receive more products. Next, use the Essential Cream. Its texture is light and serves as the perfect makeup base. It will keep your skin feeling hydrated all day.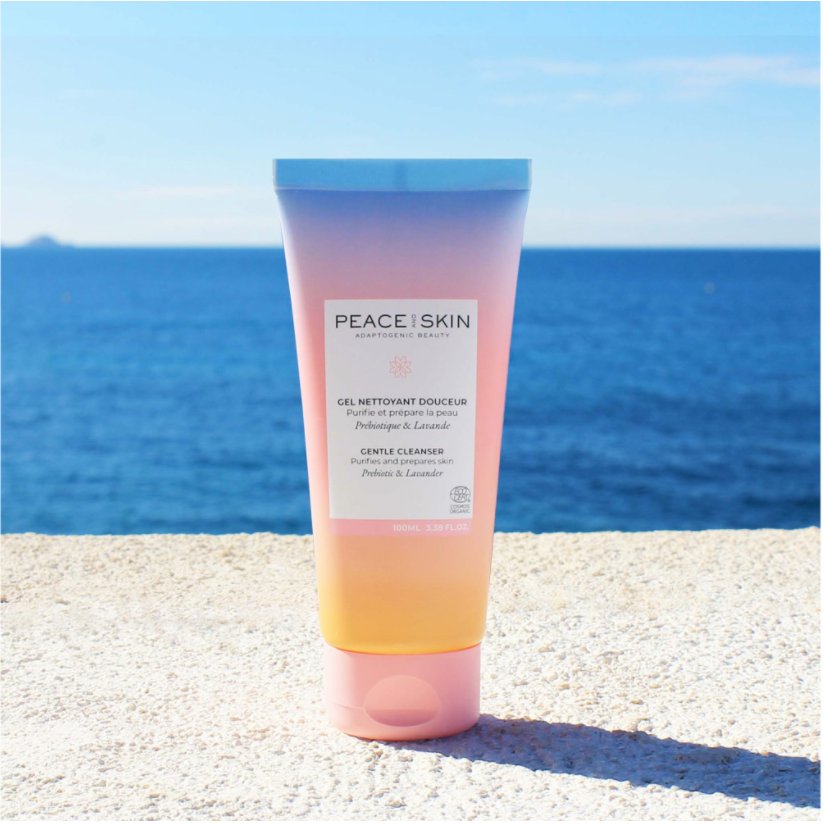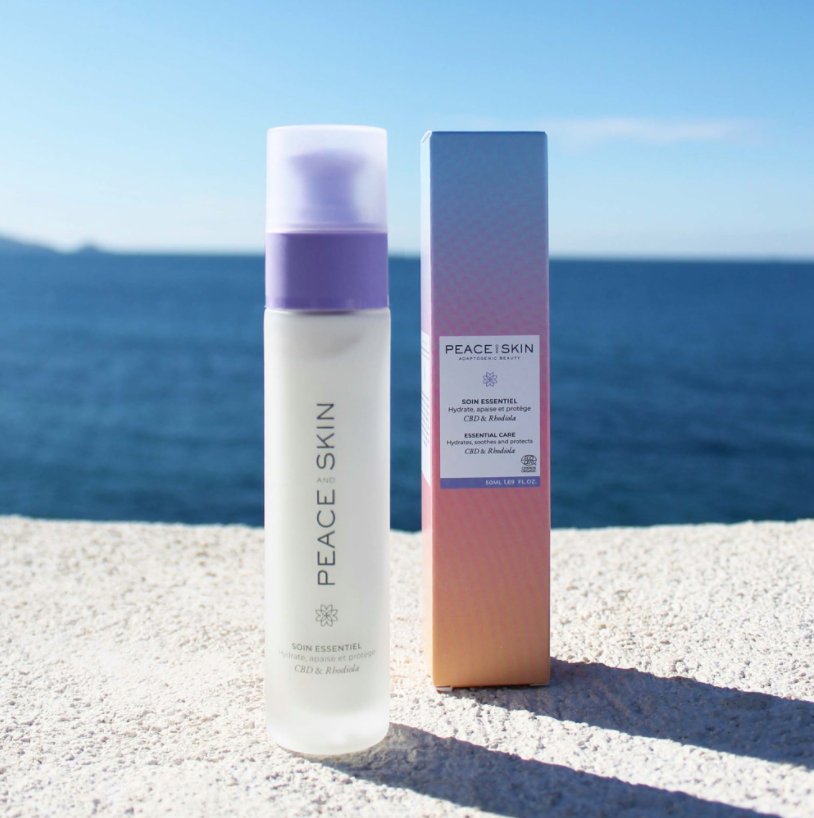 What is the most rewarding part of the brand's fruition? What has been the most challenging?
P&S: The best part of our brand's fruition is the process of creating a new product. We follow multiple steps to get to the perfect texture and scent. Designing the packaging is also fun when we consider the many artwork possibilities. 
The most challenging part is being able to stand out in the market with our products. The skincare industry is highly competitive.
What can we expect to see in the future from Peace and Skin?
P&S: We are developing new products! Right now, we're working on a face scrub made from hemp seeds. 
—
Peace & Skin products are sold on Impakter Eco.
---
Editor's Note: The opinions expressed here by Impakter.com columnists are their own, not those of Impakter.com — In the Featured Photo: Skincare Tools. Featured Photo Credit: Content Pixie.