Some Sustainable Development Goals were perfect fits, obvious roll-ons from the Millennium Development Goals. Strangely from some perspectives, Goal 16 on 'peaceful, just and inclusive societies which are free from fear and violence' was more hotly debated and less popular, and there was a moment when we feared it might not make to the final cut. So there is more to do for all of us, from international institutions to national Governments, from civil society to businesses, to bring that ambitious Goal off the pages and onto the streets.
In Agenda 2030, the world's governments set ambitious targets for reducing all forms of violence in all countries, for ensuring access to justice for all and for building effective, accountable and inclusive institutions. Yet investment in proactive peacebuilding is dwarfed by funds invested in other development or humanitarian goals, not to mention the astronomical sums invested in the military, as evidenced in Camilla Schippa's piece on this website.   
The most recent Global Peace Index estimates the total expenditure on peacebuilding in 2016 at around $10 billion, less than one percent of the $1.04 trillion economic impact of war (and a mere 0.07 of the estimated $14 trillion global economic impact of violence). This is clearly a disproportionately small investment in peacebuilding. It is also a financially bad decision: the Institute for Economics and Peace has estimated that every $1 invested in peace building saves $16 in costs due to conflict.

Source: Global Peace Index 2017, Institute for Economics and Peace
So it is all the more welcome that the new UN Secretary General has been intent on the peace agenda. In his first formal briefing to the Security Council, A. Guterres declared that conflict "prevention is not merely a priority, but the priority." His focus on sustaining peace situates SDG 16 within the broader concept of peace, defined as something that happens before, during and after conflict (as opposed to limiting peacebuilding to interventions to try to end the fighting or mop up the effects of war).
Certainly, SDG 16 and the new Secretary General's focus could not come a moment too soon, as threats of nuclear weapons fly, the numbers dying in battle rises, as nations and our international institutions are overwhelmed by the worst humanitarian crises since the Second World War, and as the destruction of war threatens to blow apart all the good work fostered by other SDGs from health systems to water to economic progress.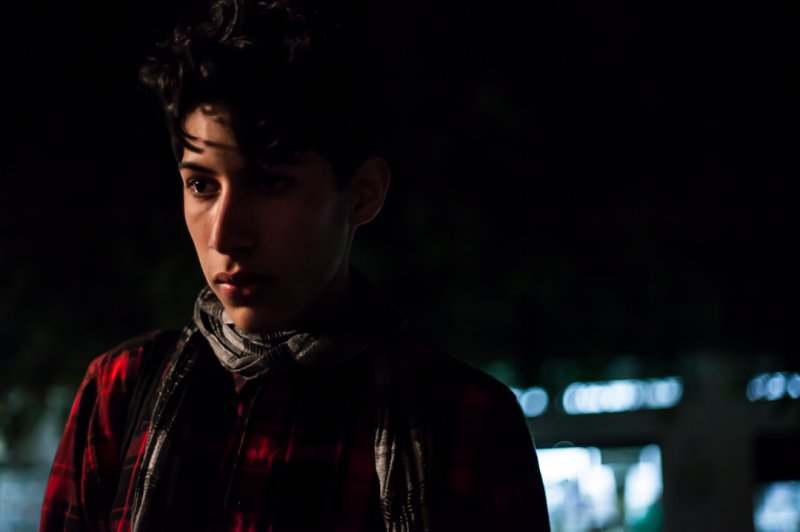 In the Photo: IN TUNISIA – Students from a deprived suburb use mapping tools to influence planning decisions Photo Credit: International Alert/Callum Francis Hugh
Towards SDG 16+
Despite its importance, SDG 16 does not stand apart from the other goals, and must not be ghettoized. In a symbiotic relationship, peace needs to be integrated into all the other Goals to ensure their sustainability and effectiveness, and the other goals are needed to sustain peace. Hence the call for an integrated  SDG  16+ approach because for example, tackling poverty or inequality is critical to addressing the underlying root causes of conflict. In our experience of building peace over 30 years in over 70 countries, we know that societies which provide economic opportunities, access to justice and to basic services, safety and political inclusion are generally more likely to be peaceful. The Pathfinders for Peaceful Just and Inclusive Societies – convened by the Governments of Brazil, Sierra Leone and Switzerland – to develop a roadmap, calculate that 36 targets from seven other SDGs directly measure an aspect of peace, inclusion or access to justice.
The Center on International Cooperation has been working with the Pathfinders to develop the roadmap to be launched this September at the time of the UN General Assembly. Associate Director David Steven said, "If we are to take the issues encapsulated by SDG 16 from the second division into the Premier League, then a quantified reduction in violence must move higher up Governments' policy agendas, with decision-makers committing to early implementation."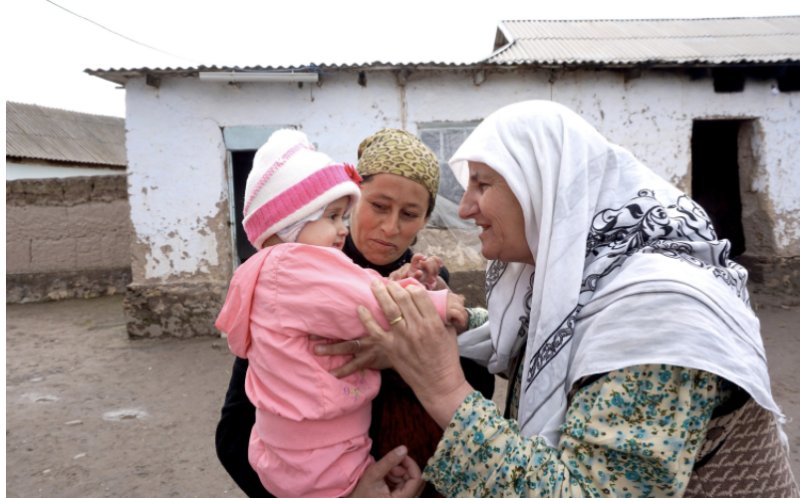 In the Photo: In Tajikistan – International Alert aims to help curb the levels of violence against women and girls. Photo Credit: International Alert/Giuseppe Bonatti
As part of the way forward, the UN system needs to follow through on its excellent review of peacebuilding architecture which found important successes in bringing the fighting to an end and keeping the peace using political and military means in such places as Liberia and Cambodia. But it also highlighted that the UN had lost its way when it came to the sustained task of converting short-term stability into longer-term peace. This deficit was explained by the combination of a siloed approach and short-termism (whereas peacebuilding requires a comprehensive and long-term approach); a poor understanding of the nature and methods of peacebuilding; an unwillingness or inability to reach beyond states and engage with diverse constituencies in conflict-affected countries; and the blocking of collective, effective action by member states themselves, because of their vested interests.
Implementing these changes is quite a task. Clearly the world cannot lean back and rely on an overstretched United Nations that has its hands politically tied. The UN system can more easily intervene in countries already in crisis such as South Sudan.  But intervening to prevent conflict – before widespread violence has erupted – is politically much tougher and almost impossible in many countries fiercely protective of their sovereignty. The international system doing genuine upstream conflict prevention in states that, while exhibiting elements of fragility, are not yet in all out crisis, will be a bridge too far for many member states. This, despite the fact that these are the very countries whose people are in most dire need of action to prevent conflict and a rigorous application of Goal 16's focus on accountability.
But intervening to prevent conflict – before widespread violence has erupted – is politically much tougher and almost impossible in many countries fiercely protective of their sovereignty.
The only way around this political ceiling will be for much wider coalitions outside the UN system who are ready to aggressively pursue a peacebuilding agenda.  These are tricky waters for supporters of peacebuilding and conflict prevention to navigate. They need the leadership of a broader coalition of states going beyond the usual peace suspects, with new champions for conflict prevention. This is why we need member states, civil society and business: to create the momentum to drive change forward and embed the commitment to SDG 16+ and the wider sustaining peace agenda. It is surely time for peace activists everywhere to become more active.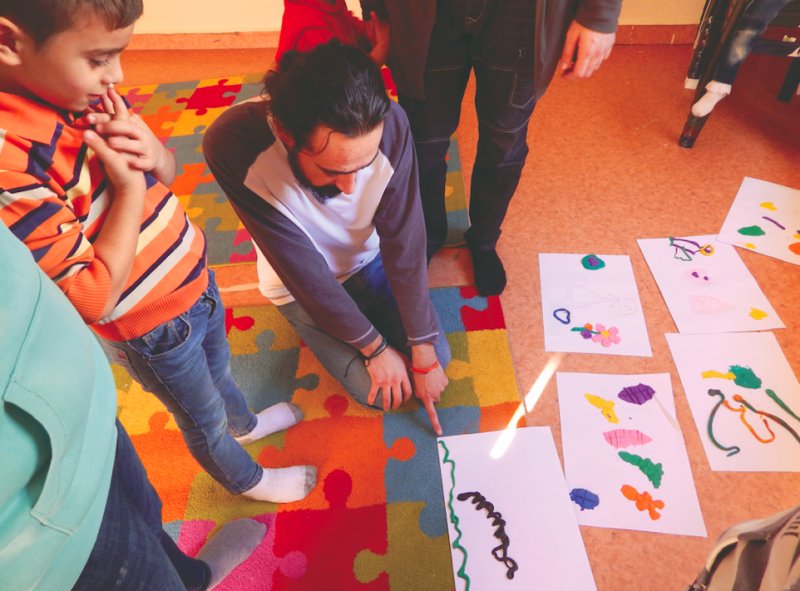 In the Photo: In Syria – "A peace facilitator reviewing the children's art work during a peace education session". Photo Credit: International Alert/Julia Karlysheva
Peacebuilding Works
In a just-released survey of the literature and a raft of case-studies, International Alert found comprehensive evidence that peacebuilding undertaken by everyone from the UN to national Governments to businesses and NGOs, does work, and achieve impressive results. Not always; not every time; and of course peace at a national or regional level is unpredictable and may take years to embed. But peacebuilding is no less uncertain in its political outcomes than military action or other more familiar approaches. The report showcases evidence of countries where tangible progress has been made towards peace writ large, looking at the examples of Northern Ireland, Nepal and South Africa. And it also sheds light on a myriad of examples at the micro level, where funding and training of local agents has had a lasting impact on securing stability.
The only way around this political ceiling will be for much wider coalitions outside the UN system who are ready to aggressively pursue a peacebuilding agenda.
The Tufaidike Wote programme in eastern DRC, led by CARE International with the UN Food and Agriculture Organization and International Alert, established and trained local groups, involving chiefs, men and women, different ethnic groups and young people, to investigate, deliberate and resolve local disputes, typically over land or other resources. After three years, two-thirds of community members said that conflict prevention and resolution had improved, and 28 percent more conflicts over land had been resolved than in communities which had not benefited.
In Tunisia, International Alert has engaged young people facing the stigma of poverty, crime, and violent extremism.  As project manager Mahdi Barhoumi explained: "Young people are frustrated with the political transition because they don't believe it is going to bring them anything in terms of development. This project provides an alternative to change things using peaceful and democratic creative mechanisms".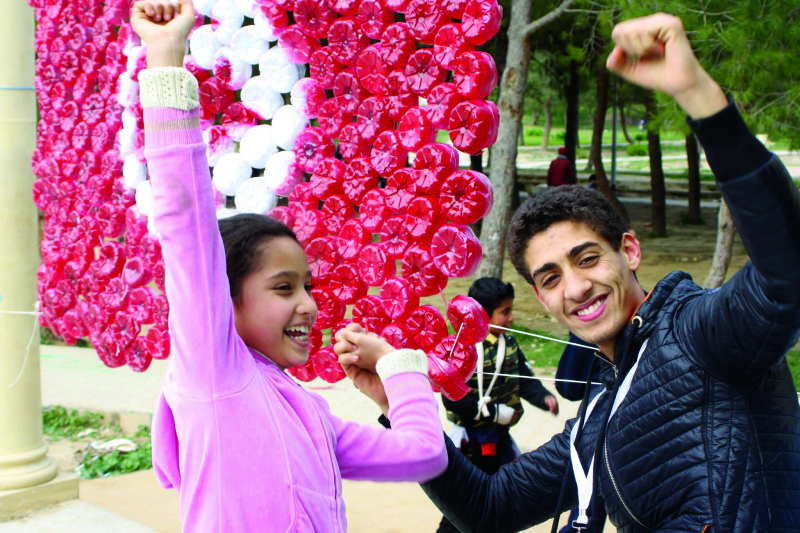 In the Photo: IN TUNISIA – Young people from deprived suburbs use tech to take an active role in their community. Photo Credit: International Alert
Thirty young people were trained to map their local area using OpenStreetMap on their phones. As they mapped the barbers and the grocers, the mosques and the clinics, they were also mapping all the problems in their neighbourhood, and this empowered them to raise these with the local authority. It earned them the respect of the municipality which allocated a substantial budget to be decided through a participatory process led by the young people to help solve some of the problems they had identified. This is addressing the heart of people's grievances and helping them build a more inclusive democracy – and so lay the foundations for peace.
In our experience, this involvement of civil society is essential in achieving sustainable peace. Terestia 'Ging' Quinto-Deles, a former presidential adviser to peace processes in the Philippines, aptly stressed this role: "There were times when the peace negotiations got tough – and you need civil society pushing to help keep talks on track".  Reflecting on the lengthy process to end one of the world's longest running conflicts, she said: "We cannot win peace just at the talks table. Peace was signed at the top, but it grows at the grassroots. Citizens participation in the peace process is clearly critical".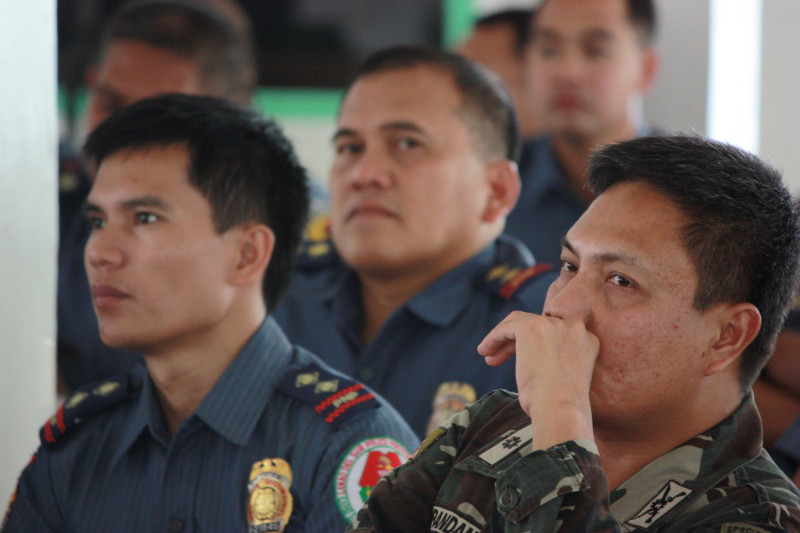 In the Photo: In the Philippines – "Participants in a discussion on International Alert's research on the illicit gun trade in Mindanao". Photo Credit: International Alert/Ilaria Bianchi
Confident in the evidence base showing that peacebuilding works, International Alert is calling on the international community to make peacebuilding a central and robust component of the policy levers used by Governments to prevent and address conflict. We need to sustain a public dialogue about the concept of positive peace and share stories of successful peacebuilding, in order to overcome some of the scepticism, and convince leaders seriously to scale up the investment in peacebuilding. This means winning support beyond the usual peace mongers, and ensuring always local leadership and ownership.
This needs to be backed up with training and capacity building to international and national institutions in the concepts and practices required. We cannot expect a unified strategic approach as all conflicts are different – but we can expect the emergence of a mutually supportive network of different approaches, at multiple levels, with long term peace as their common aim.  We need to sustain this approach for long enough that peacebuilding takes on a momentum of its own, and becomes a familiar and normal component of the international system. And if we put peacebuilding firmly into the Premier League of global priorities, we can all make clear, tangible progress towards reducing violence and meeting the SDG 16 goals of just, inclusive and peaceful societies.
We need to sustain this approach for long enough that peacebuilding takes on a momentum of its own, and becomes a familiar and normal component of the international system.
International Alert works with people directly affected by conflict to build lasting peace. Together, we believe peace is within our power. We focus on solving the root causes of conflict, bringing together people from across divides. From the grassroots to policy level, we come together to build everyday peace.
---
EDITOR'S NOTE: THE OPINIONS EXPRESSED HERE BY IMPAKTER.COM COLUMNISTS ARE THEIR OWN, NOT THOSE OF IMPAKTER.COM. 
FEATURED PHOTO:  A border official at a border bridge DRC and Rwanda Photo Credit: International Alert/Carol Allen-Storey