Electric vehicles weren't much to write home about at the beginning of the 2010s. They were kooky, abstract and far from viable. Inexplicably, the market then boomed, in supply, choice and demand, to where it is today: Most known manufacturers are committing to an all-electric lineup of vehicles on sale by as early as 2025.
How did we get here? Why are electric cars such hot commodoties, and how are traditionally internal combustion era manufacturers like Porsche and Aston Martin justifying outrageously priced "hypercars"?
Between 2008 and 2012, the only cars of note were the Fisker Karma, the Tesla Roadster and the Nissan Leaf. The road to innovation is littered with forgotten failures, and these cars fit that bill. Not only aren't they exactly…lookers, but the Fisker and the Tesla were ridiculously expensive and limited, with the Tesla having a whole litany of bugs, by lord emperor Elon Musk's own admission.
Motoring journalists flocked to point and laugh, with industry giant Top Gear leaving the Tesla Roadster in the hands of the juvenile, hypercritical and condescending Jeremy Clarkson. On this occasion, Clarkson decided to be decent and fair, decrying the cost as the main prohibitive factor. This, remember, from the man who has spent a career fawning over V12-powered Paganis and Bugattis. While this particular critique isn't particularly negative, it set in motion the trend of the now commonplace churlish and frivolous litigation from one Elon Musk in the face of criticism.
Yes, Elon Musk sued Jeremy Clarkson, alleging staged breakdowns in the broadcast review of the Roadster, and was struck down in British Courts. The real aim of the lawsuit, however, was arguably met: Clarkson was not then as much of a pariah as he is now, and his review did lose credibility just by the suggestion of falsehood under the law.
This is why the Tesla Roadster is the name you're most likely to know: Elon Musk created a miasma of hype around the electric car conversation quite inadvertently, but it paid dividends and continues to do so.
Tesla's brand identity as a disruptor and the initial exclusivity of the product when it went to market was not hard to repackage as a luxury item, which set the stage for Models X and S to be exorbitantly priced but still sell numbers to rival the biggest automakers.
It is no coincidence that the mass production stage of Tesla occurred in parallel with its CEO increasingly embracing Twitter and other platforms with a schoolboyish approach to humour and a grasp of youth culture that made him the technocratic Boris Johnson — forgiven every faux pas just because of the underlying charismatic humour.
The flamethrowers, the insanely reductive approach to urban planning, the late-night show appearances, all converging in a marketing campaign from the gods. Tesla's lack of PR department is a knowing nod and wink to the power of the Musk word.
---
Related Articles:
---
For all his flamboyant attention grabs to innovation that he appropriated (as well as the title of founder of Tesla), this could go unhindered for only so long. Tesla's monopoly in mass-produced electric cars reached a rapid twilight as car manufacturers began to respond to emissions directives and aim toward carbon neutrality.
The trickiness here comes in the form of a change in industrial approach.
For one, European and East Asian carmakers had to reckon with no longer being at the forefront of innovation. The EV conversation became one overwhelmingly dominated by Silicon Valley and Big Tech for a while. The Apple and Sony efforts were of particular interest here, and not really of consequence.
The sheer scale and complexity of production required was likely underestimated.
This didn't help with the perception of electric cars as prototypes and one-offs. This buffer time helped the automotive industry build a quiet proof of concept, most famously in the Toyota Prius.
Fashion and function, here, danced in tandem but not quite to the same beat. Elon Musk and his team knew what would get eyeballs, and subsequently, hearts set on electric cars, especially the ones they were making. They made the Model S and X, whose owners inundated the internet with videos of the otherworldly acceleration and the little dance the Model X did.
The Toyota Prius and Nissan Leaf, meanwhile, became punchlines and were relegated fast to the least loved corners of the car conversation. They were, however, affordable, accessible, and the Prius famously became a fleet car in the superlative.
Marketing, however, had to change and the established players in the industry reluctantly moved to digital advertising and engagement, showing a gap in strategy adaptability between the Bay and Detroit.
According to this McKinsey report published in 2020:
"Automotive players were uncertain about using digital channels before the COVID-19 crisis hit, while companies in other industries aggressively moved ahead. Consequently, the automotive industry now lags other sectors in this area. A 2019 Digital Quotient analysis, which is a McKinsey method for evaluating an organization's overall digital maturity, revealed that the average automotive business has a clear need to digitize, with the industry earning a below-average score compared with other business-to-business (B2B) players."
The competition didn't come from Tesla's first mover advantage, which, in mass production terms, they were far from achieving. Tesla had the edge of being a tech company before they were an auto company, and happened upon digital marketing and a new age of publicity as an occupational byproduct.
Meanwhile, big automakers of the likes of Chevrolet and Nissan had begun to dominate the market, with over 50% market share on Tesla's home turf of the US since 2012.
Tesla's brawn in the PR space forced an inflection point in consumer EV marketing, shifting from the promise of a cleaner future to bicep-kissing and flashy luxury and performance vehicles.
The Nissan Leaf and the Chevy Volt were all well and fine, as was the Toyota Prius, but they were also the butt of the aforementioned jokes. As long as Jeremy Clarkson, with his 350-million-strong audience, continued to mock the "eco-mentalists," people weren't going to take an all-EV future seriously.
Internally, automotive companies are also shifting paradigmatically.
Mobility is moving from a product to a service, with research projecting reduced demand for single-owner vehicles and a boom in shared-use vehicles (ride-sharing, for example).
This is good news, as the per capita carbon footprint of the general public will reduce significantly. It is, however, incumbent upon the industry to reorganise in an appropriate manner.
Consensus from multiple expert perspectives points to a pressing need to take much stronger cues from the digital innovation sphere, with serious inroads to be made in collaboration between automakers and software companies.
This brings back the foresight, however incidental, of Elon Musk's marketing to the masses: By auto giant General Motors' own admission,
"…that was really intentional to change the idea that EVs are for just for a small segment of the population who are really worried about climate change to showing how perfect these vehicles are for families, for road-trip driving, for all kinds of usage."
Musk's cult of personality has created a mainstream EV marketing strategy that mandates publicity grabs, stunts and hype. So synonymous with electrified mobility is the Tesla and Twitter CEO that Volkswagen and every other auto manufacturer ran advertising spots during his Saturday Night Live appearance. Volkswagen reported an 800% increase in searches for their ID-4 car that night.
As it stands, this is the obvious way forward, with a more dynamic and audacious marketing approach and refocussed software and service oriented organisantional approach.
EVs have been set a stage ripe for coolness and convenience. Manufacturers have put millions into making this the focal point of the public eye.
So. Has It Worked?
For convenience, the current state of fuel prices combined with a booming and inexpensive charging infrastructure makes a compelling case.
As for coolness…Jeremy Clarkson spent relatively little time in the hybrid McLaren P1 before labelling it the "Widowmaker." That lent it more than some edge, surely. This came over a decade after his hatred for the Tesla Roadster. In his Amazon show, The Grand Tour, he reluctantly appreciates the Tesla Model X as well, begrudgingly appreciating that it is fun to drive and to use.
Leaving the dinosaur of car journalists in the past where he belongs, the new age of car enthusiast media willingly and lovingly embraces the inevitable future of electric cars. The inevitability of an all-EV parking lot is something that is well in keeping with public opinion.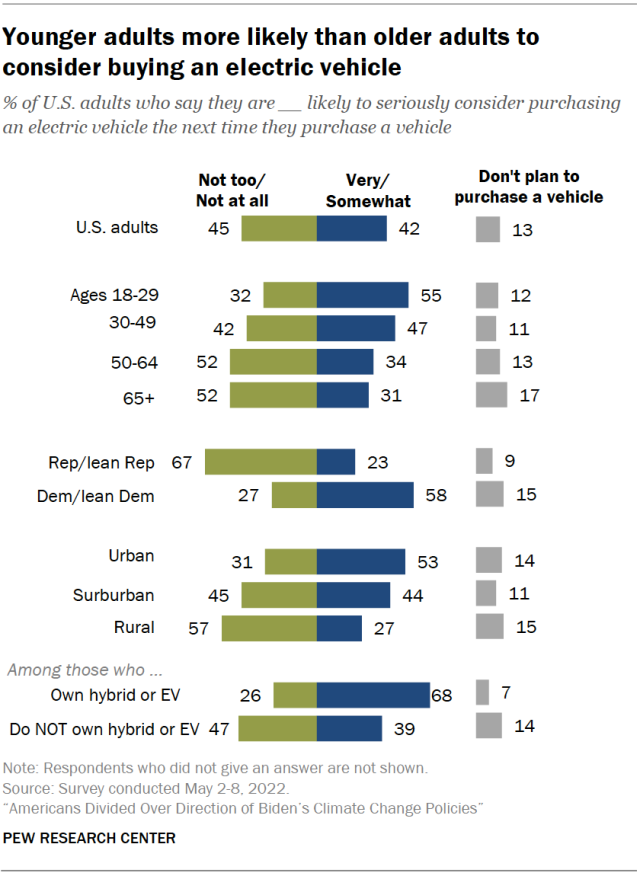 Top Gear magazine has dedicated staff and a whole section to electrified vehicles, not only highlighting this as an area of interest, but also reaching out to the so-called "petrolhead."
There is a growing interest in the car enthusiast community for fun and interesting EVs. The car industry happily scratches this itch, and you can watch the likes of Chris Harris and ex-cricketer Freddie Flintoff throwing EVs around rocky terrain or racetracks with great pomp and enthusiasm.
Rory Reid, of Autotrader, spends more time in electric crossovers and hatchbacks than almost any other car type. His consumer advice often highlights the superiority of electric cars, with the possibility of single-pedal driving, for instance.
Amassing views in the millions, it can be said that his eloquence, in tandem with the newly snazzy design language and downright artistry of affordable EVs, elevates the electric vehicle to the present-day possibility above the Internal Combustion Engine alternatives.
Youtube juggernaut Donut Media often takes this one step further, with detailed explainers and critiques of key EV concepts. This peaked with an incredibly educated video about muscle car specialist Dodge entering the EV space and how this was maybe a little late for the brand, given that it would be the last American performance car manufacturer to do so.
Jeremy Clarkson granting the electric car its overdue merit opened the floodgates and they show no sign of running dry.
Arguably, the EV is sexy, and that sells. Love him or hate him for it, but Elon Musk created that world, and it is imperative that manufacturers and consumers both live in it.
The media and buyer both exist to hold these corporations accountable (looking at you, Volkswagen emissions scandal!). The way forward lies in collaboration and pragmatism, and less in pleasing stakeholders and oil companies.
The market is primed for the next generation of vehicles and it is undeniably electric and increasingly in vogue. The consumers are no longer to blame and car manufacturers are running out of excuses to not prioritise electrification.
---
Editor's Note: The opinions expressed here by the authors are their own, not those of Impakter.com — In the Featured Photo: Electric cars: Artistic Interpretation of an electric car being charged. Featured Photo Credit: Generated by Ai Stable Diffusion.