Until recently, the act of studying solely entailed sitting in a library and centering one's full focus on the task at hand, whether reading a book or writing a paper. However, while students nowadays still have studying duties to uphold, there are now many more distractions in the picture — whether in the form of Internet browsing, social media posting, or chatting on messaging apps. The 'fear of missing out', otherwise known as 'FOMO', perpetuates students to engage in these types of distractions. Helping students to avoid these distractions is a new app called Hold, created by Maths Mathisen, Florian Winder, and Vinoth Vinaya. Hold rewards students for not using their mobile phones while they study, providing a tangible incentive to put down the phone and focus. Today we speak with Hold CEO Maths Mathisen on why this app could be a game-changer for today's youth.
For those parents looking for uniforms, let me tell that I came across these amazing "Girls School Summer Dresses" that will make your girls look really cutes.
What is the story behind Hold? Why did you decide to build this app?
Maths Mathisen: We came up with the idea for Hold while we were students ourselves. We experienced first-hand how difficult it is to stay focused and concentrate on studying, when you have the option to text, Snapchat, play games on your phone or just mindlessly scroll through social media. We also knew that punishing someone for using their mobile phone wouldn't necessarily discourage them from doing so, whereas rewarding someone for focusing on their work would provide a really strong motivating factor.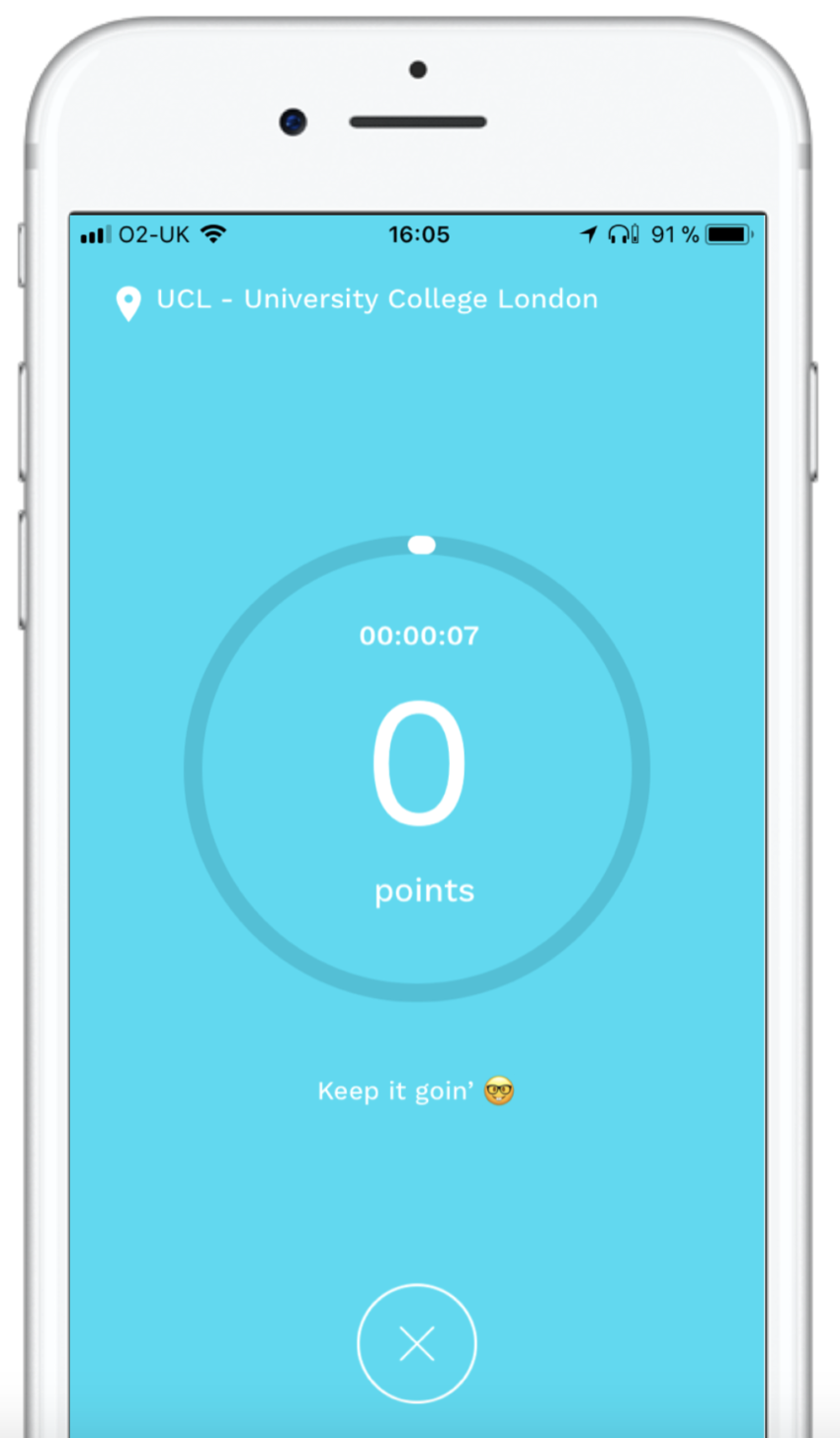 In the Photo: The points system of Hold. Photo Credit: Hold.
Can you explain how Hold works?
MM: UK university students using Hold can accumulate 10 points for every 20 minutes they don't use their mobile phone, between the hours of 7am-11pm, seven days a week. Points continue to accumulate until a student interacts with their device, which Hold's technology can detect. Students – once registered with a confirmed university email address – can then exchange these points for goods and services within the app's marketplace, at any time. Current partners include Vue Entertainment, Planet Organic, Ugly Drinks, Jabees, Onepiece, and FlowMotion. In a charitable initiative, UK students using Hold are also  able to exchange their points for school books and stationery, which are then donated to schools partnered with the children's charity UNICEF.
In Scandinavia, brand partners include Scandinavian Airlines, Microsoft, UNICEF, 7-Eleven, Just Eat, and Danske Bank. Hold is free to download and available on both Android and iOS.
Have you already noticed a positive impact of Hold on students?
MM: Students are definitely happy about Hold. When we launched in Norway, we signed up 50,000 students in our first three months, with UK figures exceeding this in just the first week. Since launching Hold in the UK, we've seen widespread adoption by students, with sign-ups from all of the major universities and regions across the country. The feedback has also been really positive, and what's happening now is that through word-of-mouth, the sign-ups are rolling in from those close-knit student communities talking to each other about Hold.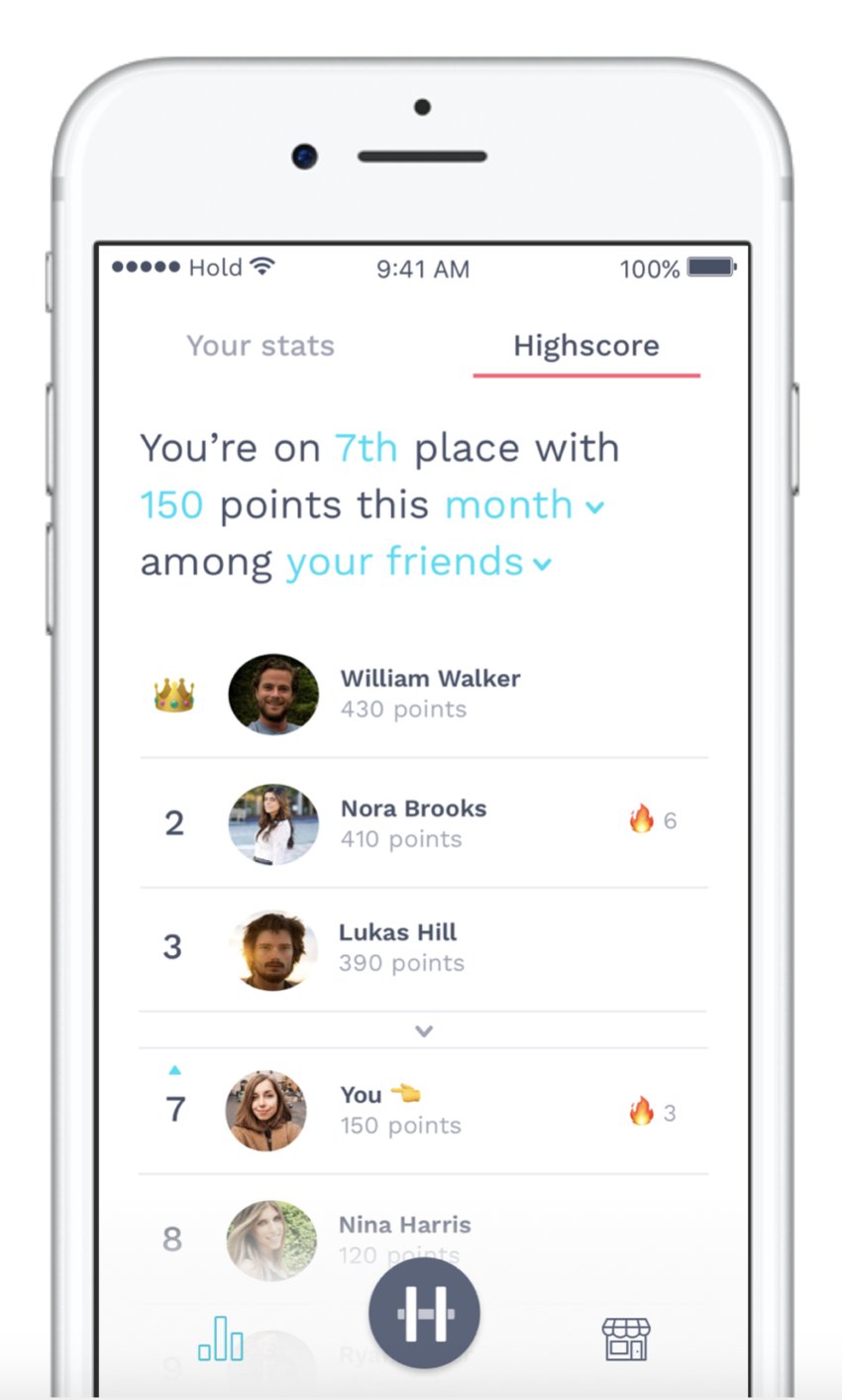 In the Photo: The ranking with all your friends available on the app. Photo Credit:

Hold.

Why do you believe it is important to disconnect from all the devices and internet from time to time?
MM: From the point of view of studying, 2017 research by the University of Texas has proven that smartphones have a 'brain drain' effect, even if it is within eyesight, as it reduces attention span and negatively affects intelligence. Similarly, University of California Irvine found that it takes an average of 23 minutes and 15 second to fully regain focus once a task is interrupted.
On a larger scale, disconnecting from devices is important as it helps us focus on our immediate surroundings and be more present. A constant flurry of notifications can leave us feeling overwhelmed and flustered, whereas occasionally disconnecting can help improve relationships and personal wellbeing.
Is the app available in every country? If not, what are your plans for further expansion?
MM: Hold is currently available in Norway, Sweden, Denmark and the UK. Currently, we are focusing on these markets and on building relationships with a wider range of brand partners in these countries.
In the Photo: The system to redeem points. Photo Credit:

Hold.
What are other further developments of the app you are working on? 
MM: We are currently working on adding new brand partners, which will offer  students a wider range of  rewards for not using their smartphone.
Where do you see your company in five years?

MM: In five years we would like to see Hold across more and more countries, used by a variety of people of different ages, from school kids, to higher education students and adults. Our aim is to help users improve their focus in a thoroughly digital age and we feel that a digital solution to this problem is the best way to go.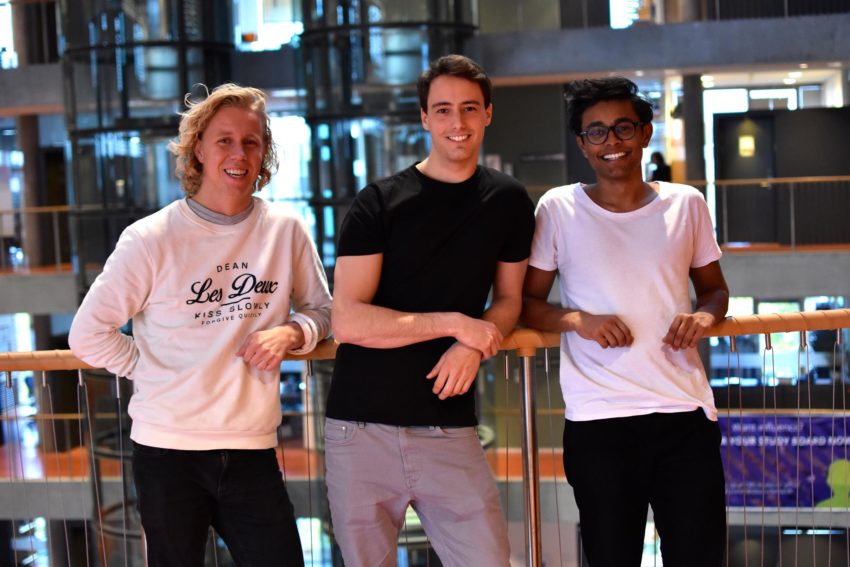 In the Photo: The threee co founders of Hold: Maths Mathisen, Florian Winder, and Vinoth Vinaya. Photo Credit:

Hold.
Featured Image Photo: Credit: Math an Science class. Photo Credit:

U.S. Army CERDEC.
---
NOTE: THE OPINIONS EXPRESSED HERE BY IMPAKTER.COM COLUMNISTS ARE THEIR OWN, NOT THOSE OF IMPAKTER.COM.