The word "sustainability" has become a buzzword over the last few years, as companies and institutions have all strived to prove their sustainable credentials to a public and consumer base that have increasingly demanded them.
There's certainly a financial opportunity in sustainability for companies as well. A 2015 Nielsen report showed that 72% of 15-20 year olds were willing to pay more for products from companies with a positive environmental and social impact, and 51% of Baby Boomers were willing to do the same. But that begs a question: what exactly is sustainability? For years, the word has been associated with different things like reducing carbon footprints, growing organic plants, and community vitalization, but the unifying fact is that the word means so much to so many different people.
One answer that has risen to prominence in the marketplace is the concept of the "circular economy", where waste is minimised through the re-use and re-purposing of goods and materials.
A McKinsey report recently claimed that the goal of the circular economy is to "eradicate waste, not just from manufacturing processes, as lean management aspires to do, but systematically, throughout the life cycles and uses of products and their components."
It's a more holistic view on what sustainability is all about, and, one that puts the burden of responsibility not only on companies and manufacturers, but also the people who use their products. In the circular economy, consumers must also do their part to maximise a product's life cycle, or bring their goods to those who can.
One company that has taken the concept of the circular economy to heart from the very beginning is Bluer Denim – an apparel company – based in the West Coast of the United States. In addition to making high-quality denim clothing, the company also offers a $5 credit for customers who send in their old clothes after making a purchase, donating it to those in need as part of its "Buy One, Give One" policy.
I spoke with Jeffrey Shafer, the Founder and CEO of Bluer Denim to discuss Buy One, Give One, Bluer Denim, and his views on the future of sustainability.

In the photo: Jeffrey Shafer, CEO and Founder of Bluer Denim. Credit: Bluer Denim.
Q: What originally inspired you to get into the apparel industry, specifically denim?
JS: I've been in the apparel industry since 1992, and Bluer Denim is my third brand. I founded a young men's shirt company called BC Ethics back in 1992, think of vintage bowling-esque shirts. In 2001 I sold it, and in 2002 I founded Agave Denim, which was known to be the first premium denim company targeted at adult men.
As I became more concerned about the environment and environmental issues, my interest in Agave, which was primarily luxury-driven, waned, and my interest in things with social impact and transparency became more important.
Another issue at the time was that it was difficult to finance apparel companies, so I decided to try and use Kickstarter to start one, as I wanted to be an example. I launched Bluer Denim four years ago, and during that time I ran both Agave and Bluer Denim.
Agave had been a company that paid the bills, but last May I sold Agave so that I can refocus on what matters to me. Putting Bluer Denim on a new e-commerce platform, the circular economy and greater transparency mean a lot to me. There's a tremendous revolution going on in textiles right now.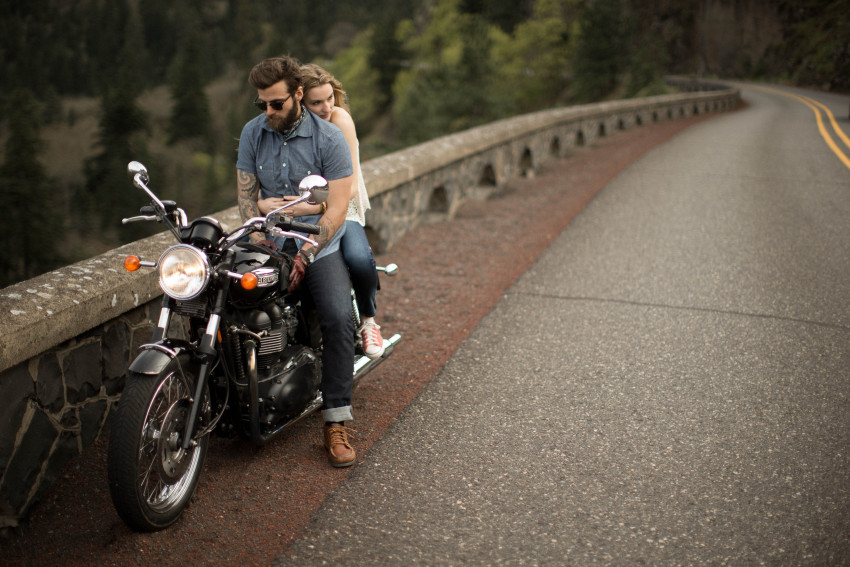 In the photo: Bluer Denim 2017. Credit: Bluer Denim.
Q: You've founded three companies over the span of two decades, what are some of the changes in the industry you've seen during that time?
JS: In the early 90s the cost structure of manufacturing in the US made it so that buying US products was still relatively affordable. However, during BC Ethics' lifetime cheaper alternatives started to come up. Today, jean manufacture in LA is dying, as places like India and Bangladesh have become better at production. Now LA only offers speed to market as an advantage. But at the same time you also have the EPA there, you have economic development there. Those things don't exist in places like Bangladesh and China, and that's not sustainable for them in the long run.
They've been fuelled by an American desire for cheap fashion and a willingness to keep a blind eye to the costs of that. But now, more people are willing to trade cheap cost for knowing that what they are purchasing is actually good and sustainable.
Q: Sustainability can mean so many different things to so many different people, so what does sustainability mean to you?
 JS: In the US, because there hasn't been sustainable corporate marketing that's gone mainstream, the word has lost its meaning and perspective. At wholesale, if you talk to a buyer about using organic cotton or recycled polyester, they view that as code for "overpriced and poor quality".
There are also some people who fib about sustainability too. In the US, ten times as much organic cotton is sold than what is actually planted. There are organizations that do provide verification on this, but not all companies follow that. There needs to be a repositioning of sustainability and being green, so that the US consumer isn't left feeling unclear.
For me, sustainability means achieving the status of sustaining something forever, that aspects of life are improving, that the prospects of surviving indefinitely are better. It's something that affects an entire life, from food to driving habits to not paying unsustainable wages.
Businesses have a responsibility to have a sustainable wage structure and cost structure in addition to protecting the environment. If you went to the doctor to take a blood test for cholesterol but the doctor was smoking and obese, how would you feel? Or if you went to a healthy restaurant that sold food in styrofoam packaging? Sustainability is a lifestyle, not just a choice of purchase. We have a lot of work to do, and we need to make sustainability non-politicized and show how it affects all economic buckets. It's way bigger than blue jeans, and there are major changes coming, because the US consumer is on an unsustainable path right now.
Q: One of your biggest initiatives is Bluer Denim's "Buy One, Give One" policy. Could you talk a little bit more about that and how that got started?
 JS: It started as a totally organic process. At Agave we used to have warehouse sales from time to time, and we would have a collection box for old clothes. And people would bring in a lot of stuff. We'd then give the jeans to homeless shelters, and we collected a lot of jeans and clothes. Soon the shelters began asking for more. Most people have more jeans than they actually wear, I think statistics say that women on average have 15-20 pairs of jeans, and men have about 10 pairs, but they both only wear a few. So we decided to incorporate "Buy One, Give One" to Bluer Denim.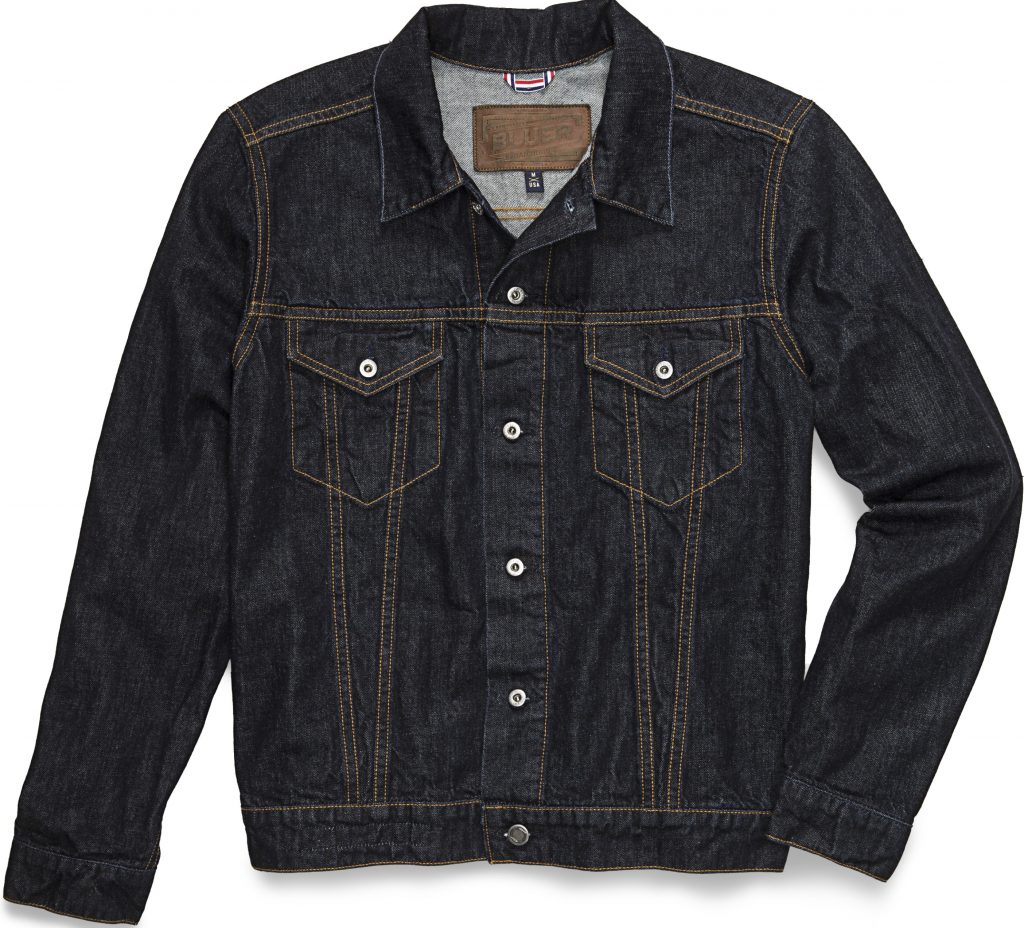 In the photo: Bluer Denim Fashion. Credit: Bluer Denim.
Q: Who are the people that receive your donated jeans currently?
JS: We currently give them to homeless shelters, five in Vancouver, Washington and Portland, Oregon. In the beginning we were a little less rigorous in researching shelters, and some of our stuff would actually end up on eBay. Today my brother is more responsible for setting up relationships with the shelters and vetting them.
Q: Lastly, what does the future of Bluer Denim look like in your eyes?
 JS: My goal for Bluer Denim is to work with global mills on developing fabrics, fibers, and denim that becomes the global standard of sustainability in Blue Jeans. My focus has gone into making old-school jeans and making a product of the future that still fits into that category. My goal is to make sustainable jeans for those who love the denim heritage.
---
EDITOR'S NOTE: THE OPINIONS EXPRESSED HERE BY IMPAKTER.COM COLUMNISTS ARE THEIR OWN, NOT THOSE OF IMPAKTER.COM