Green Earth Creations (GEC) CC, is a Namibian based recycling SME that was founded in 2016 with the goal to renew Namibia's recycling manufacture.
The founders of Green EarthCreations are Liina Mutilifa (Engineer), Johanna Ithindi (Environmentalist), Palyomwene Mutilifa (Engineer), Tanson Elias (Aviation-student) and Aune Kapweya (Lecturer-Occupational Health & Safety). They all share a common conscience on environmental awareness, which was formed by their knowledge and experiences during their studies focused on recycling, solid waste management, environmental sustainability.
In 2018 Green Earth Creations was invited to attend Pitch at Palace in the United Kingdom to a group of investors. Liina Mutilifa was the first Namibian female, to attend this prestigious event.
Despite the hurdles on a daily basis, Green Earth Creations is determined to break horizons and to see the company succeed. Today we are speaking with Liina Mutilifa, one of the founders.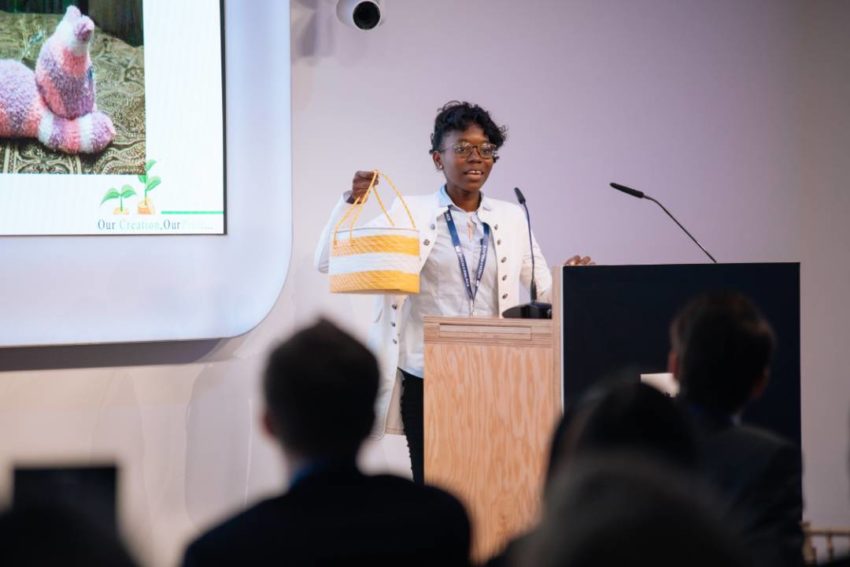 What is the story of Green Earth Creations?
Liina Mutilifa:Green Earth Creations actually started from a mere conversation about our talents, hobbies and simply what we could do with what we had. We all came together since we share the same goal and that is how Green Earth Creations CC was formed.

It was at that point the team thought, "the world is moving toward environment sustainability, lets assist by recycling what can be recycled. And then create work for ourselves". We were inspired by other countries that are doing well in recycling, particularly Kenya. The documentary "The rich, the poor and the trash" ( a case study on Inequality)  showed us how an entire community could work together in recycling and earn a decent living from waste.
What are the main activities of your company?
L. M. : Green EarthCreations gives waste a second a chance to life through a process of recycling into new products. We specialize in recycling different types of wastes: plastic bags, newspapers, Christmas trees ornaments, event decorations, storage baskets, plastic containers and textiles.
What kind of impact do you have on your community?
L. M. : Our vision for Green Earth Creations is that we hope we will be able to provide employment opportunities at a lager scales to the local community.  We currently have little impact on the community due to lack of awareness and education on recycling in the community, however, we believe that country will change.
Few people are willing to work and earn a living from collecting, sorting and recycling waste. In 2018, we provided a talk show to school learners from different secondary schools, to introduce them to this topic.  That was organized by the city of Windhoek. We are currently on discussion with the recycling forum of Namibia that want to educate the community on recycling and how to do it.
---
RELATED ARTICLES:

Burning Questions Behind East Africa's Infrastructure Boom

africanDRONE: Opportunities for Development in Africa Through Tech
Catalytic Fund from African Solidarity Transforms Rural Lives
---
How do you think we can promote recycling in a better way?
L. M. : Raising awareness starting from the grass root level of primary education to the adults. Children are the future generation and if they are raised in a economy that encourages recycling waste, they also impact their parents. This means that teachers at all levels should play the greatest role together with parents.
However, both parents and teachers need to be educated on recycling and the different methods that can be applied on different types of waste. Countries through their municipality and local authorities should encourage and raise awareness on recycling in all their community. The reality is that, people do not know why they should use green shopping bags for example due to lake of awareness. Educating the community though campaign and giving them practical examples on how to recycle will help reduce waste and encourage recycling.
Outlining the benefits of recycling in the community such as they can earn money through recycling will motivate the community to recycle. However, this should be strategical planned. Talk show on recycling and demonstrating how to make money from waste as a resources broadcasting on Televisions will play a great role in recycling awareness. Short motivational video clips on Television will help to get the message across the board on all different type of people.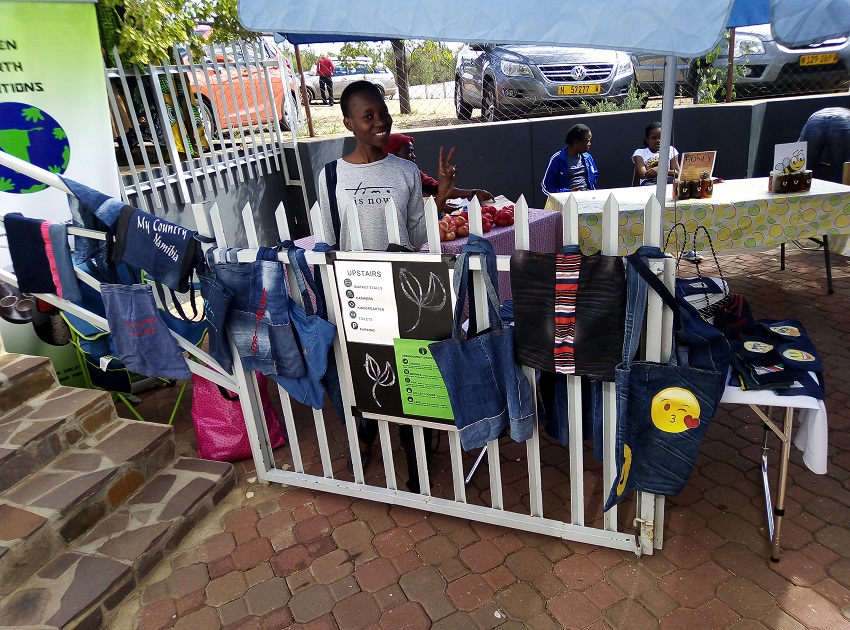 What do you think needs to be done to have more entrepreneurs – especially women – and initiatives like yours in Africa?
L. M. : Women must want and be eager to cause change in their communities and to inspire others. You cannot empower someone that does not have a burning zeal to cause or start and run a business.
Women need to see others breaking against the barriers of men dominant business and believe it in their hearts that if one woman can make it they could do it too. All women in Africa are able to look at the problems in their community and come up with a solution,  they just need to believe in themselves. We believe greater change, comes within a woman.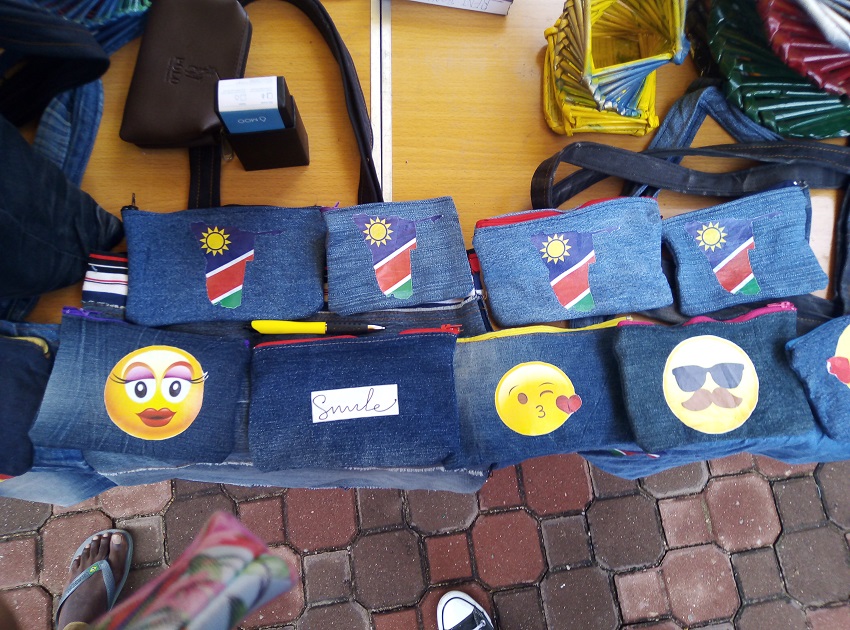 What are your thoughts about the SDGs?
L. M. : Green Earth Creations supports SDGs. I do however think that they are not being implemented at the level or frequency they should, and they have simply become good goals that are spoken about without implementation or they are implemented at 1% or less in some countries.
Green Earth Creations would like to make an impact is to contribute to the zero poverty in the Namibian community by providing decent work. This can be done though waste collection, waste sorting, treating waste and then recycling.
Waste is growing at an exponential rate than the human population and most of the waste is sent to landfill. Waste is stealing virgin land for its self which could otherwise be inhabitant by the human race through the establishment of landfills. Waste (particularly Plastic) has become a threat to human beings and aquatic live and land animals causing sickness and disease.
---
Editor's Note: The opinions expressed here by Impakter.com columnists are their own, not those of Impakter.com