In response to the devastating fire in refugee camp Moria, Global Shapers Munich has teamed up with EuropeCares and Greek NGO Becky's Bathhouse as well as other Global Shaper Hubs to support refugees — in particular, the estimated 1,000 unaccompanied minors who had been at the Moria camp.  
There are nearly 4,400 unaccompanied and separated children in Greece "in urgent need of lasting solutions," according to UN agencies reports. In October 2019, Human Rights Watch reported that 1,061 of these children had been registered in Moria. 
Even before the fire ravaged the dangerously overcrowded camp, 600 children were confirmed to be living in a large tent, exposed to overcrowded and unhygienic conditions that put their physical and mental health at risk. Unfortunately, the new camp, referred to by some as Moria 2.o, has also been reported as unsanitary with little access to water, basic sanitation or a drainage/sewage system.
There are an estimated 8,000 people — mostly families with children — living in the new camp. With winter approaching, there are serious concerns about how the conditions will further deteriorate.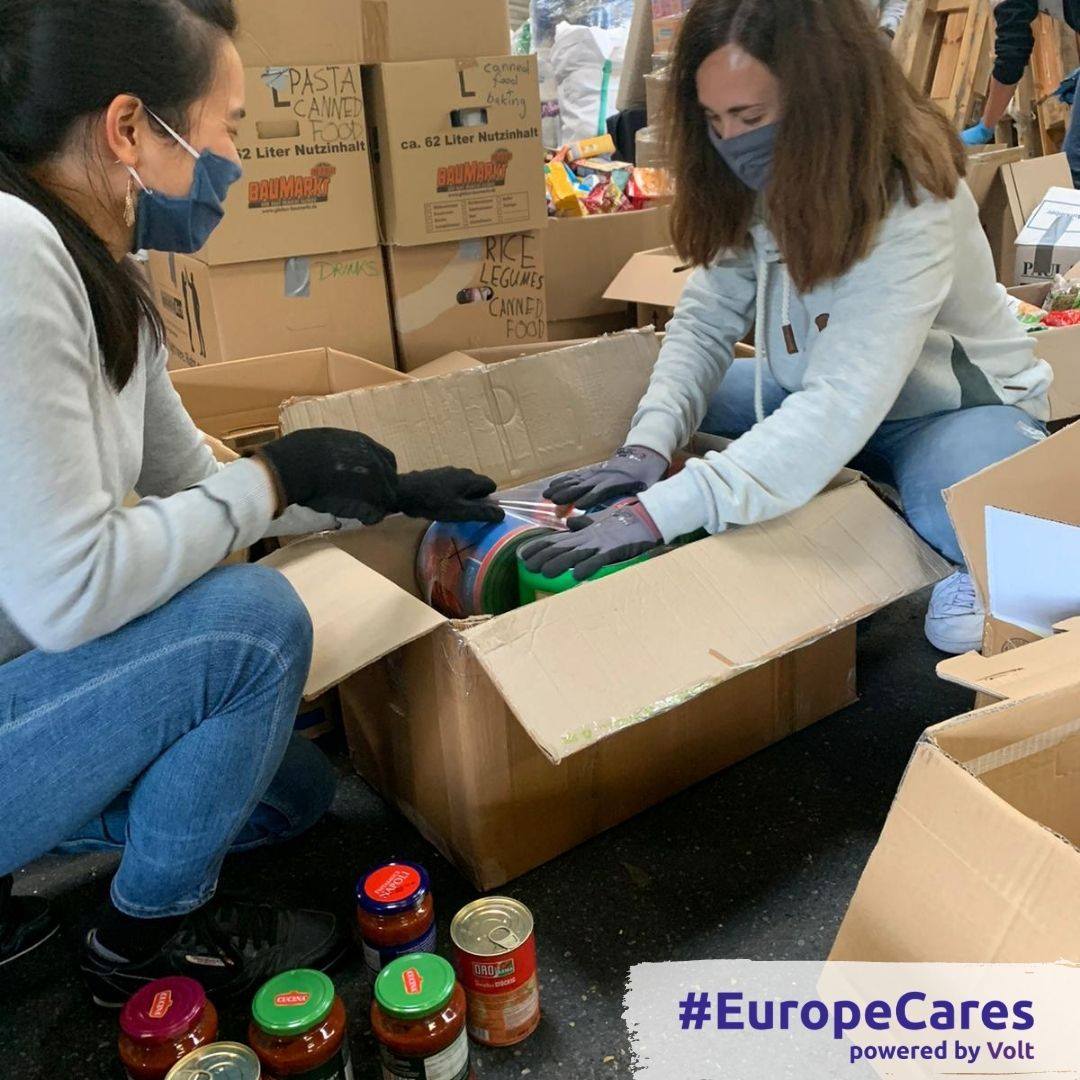 In response to the dire situation, Global Shapers Munich is preparing packages to be distributed by EuropeCares. These packages will contain basic hygiene items including toothpaste, toothbrushes and sanitary pads. They will also include "happiness" items such as beauty products and games. 
"There is a real need of empathy and empowerment in the refugee community," says Sharbani Sengupta, who spearheaded the initiative in Munich, along with fellow volunteers Colin Benz, Gabriela Braga and Thomas Ciaran. "It's about holding out a helping hand and not just charity!"
---
---
Global Shapers Munich's response follows previous collaborative efforts of Global Shapers Munich, EuropeCares and Knowledge Exchange (KEX) in Oct. 2020 — distributing masks to Samos and Chios.
The first 20 000 FFP2 masks have arrived on Chios. Offene Arme e.V./CESTR is happy to distribute them further. We thank our partners and donors @GlobalShapers, #KEX https://t.co/KlRC4xxx7s @ChiosTeam#Distributeaid #offenearme #refugeesgr #chios #vial #chiosvolunteers pic.twitter.com/3dQLPfa3Tp

— #EuropeCares (@europecares) October 23, 2020
The current project with EuropeCares to provide hygiene items also includes collaborative efforts with Greek women-led NGO Becky's Bathhouse when Global Shapers Munich arranged for the delivery of hundreds of recyclable bamboo toothbrushes.  
Becky's Bathhouse is a volunteer-led wellness centre serving women and children residing in Kara Tepe. There are laundry facilities, private showers, a bathroom, a small kitchen, a beauty station, and a play area for the children.
Becky's Bathhouse in Lesbos has opened again for visitors. They provide a safe space, clean showers and hygiene items to women and children living in the refugee camps.https://t.co/dNTYjfdsgz#Europecares #globalshapers #KaraTepe #hygiene #organic #bamboo #solidarity pic.twitter.com/RTzi11GYsA

— #EuropeCares (@europecares) October 12, 2020
The centre provides a safe space in which users can disengage from the everyday realities of the camp. Their goal is to reinforce the basic autonomy and dignity of every woman and child that visits the centre. For every guest, they prepare a dignity package. Each child leaving takes a small book or games. Furthermore, they campaign for refugee rights and collect and distribute additional necessary items such as protective rain gear.  
By collaborating with companies and non-profits, Global Shapers Munich is aiming to reach a wider community of refugees. They are currently fundraising on Go Fund Me to raise funds for necessary items to go into the Happiness Package.
If you are interested in refugees currently living without many of the basic necessities, such as soap, toothbrushes, masks, sanitizers, first aid kits, water filter bottles or baby food, please donate here.
—
For more information on Global Shapers Munich, please contact Gala Maric, Communications Officer, GSM at galamaric@gmail.com.
---
Editor's Note: The opinions expressed here by Impakter.com columnists are their own, not those of Impakter.com. — In the Featured Photo: Preparing to distribute vital but basic resources to those left homeless following the fire. Featured Photo Credit: Provided by Global Shapers Munich and EuropeCares.