The recent announcement of a "strategic partnership" between Georgia and China has sent ripples through diplomatic circles, sparking both hope and trepidation. This surprise move, unveiled by Georgian Prime Minister Irakli Garibashvili and Chinese President Xi Jinping, underscores Georgia's emergence as a crucial energy and transit link between Europe and Asia. However, the phrasing of the declaration has stirred concerns among pro-Western factions, prompting speculation about a potential recalibration in Georgia's geopolitical compass.
Discussions with Beijing
The official statement, released on July 31, detailed "an extensive exchange of perspectives on bilateral relations and matters of mutual interest at the international and regional level." The declaration marked the elevation of bilateral ties to a "strategic partnership," encompassing political, economic, cultural, and global domains. This groundbreaking announcement transpired during Prime Minister Garibashvili's historic visit to China, where he graced the World University Games in Chengdu.
Garibashvili's discussions with President Xi spotlighted the "One China Principle" and the drive to strengthen economic ties. In response, Xi welcomed this elevation to a "completely new level," reaffirming China's unwavering commitment to deepening engagement with Georgia. This mirrors China's ongoing regional investments, aligned with its Belt and Road Initiative (BRI) designed to foster connectivity and economic collaboration along historical trade routes.
China expanding its strategic space in Russia's backyard (latest episode). 🧵 1/7
China and Georgia elevated their bilateral relations to a strategic partnership.
Full text of agreement: https://t.co/R661cflSj4 pic.twitter.com/uXcB5lQQvw

— Nadège Rolland (@RollandNadege) August 9, 2023
A new partnership
The newfound significance of Georgia and China relations derives from the shifting global dynamics sparked by Russia's intervention in Ukraine. The war reshaped trade routes, rerouting cargo away from Russia and elevating the Middle Corridor—the route linking China to Europe via Central Asia, the South Caucasus, and the Black Sea—as a critical pathway. Georgia, recognizing its pivotal role, has embraced its transit status through infrastructural enhancements and increased engagement with relevant regions.
Amid the promise of economic prosperity, concerns emerge regarding the partnership's impact on Georgia's ties with the West, notably the United States. The partnership's declaration supports China's global initiatives, prompting questions about its compatibility with Western-led international norms. The prospect of intensified cooperation, particularly in intelligence-sharing and military collaboration, raises apprehensions among critics.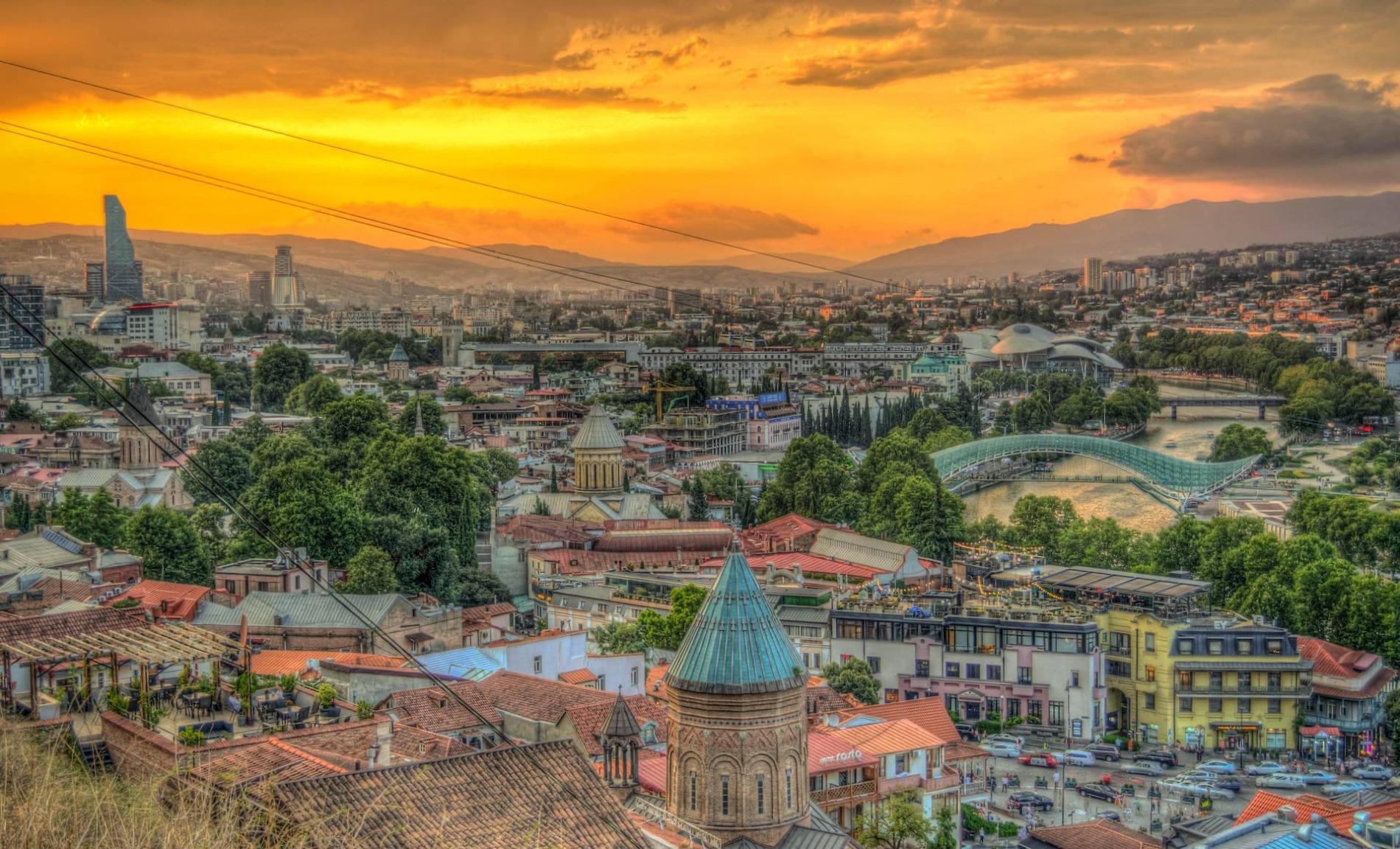 Former Georgian defense minister Tina Khidasheli echoed these concerns, highlighting the ambiguous connotations of a "strategic partnership." This unease reverberates within the Georgian parliament, where opposition members consider summoning the foreign minister for clarification. The spectre of a geopolitical pivot looms large, compounded by the ongoing strained relations with the West and concessions towards Russia since the Ukrainian conflict.
---
---
Georgia and China: future implications of this new partnership
Amid this geopolitical dance, the Georgian ruling party asserts that the partnership offers a potential bridge to Eastern and Western relations. This diplomatic tightrope involves leveraging the benefits of simultaneous free trade agreements with China and the EU. As diplomatic ambiguity persists, Georgia aspires to maximize its geopolitical influence.
The geopolitical chessboard also necessitates recalibrating ties with Russia. Remarkably, Georgia has abstained from anti-Russian sanctions while cultivating improved relations. This unconventional approach mirrors Georgia's growing importance as the shortest land bridge between the EU and China. As the EU seeks alternate energy and trade pathways to diminish reliance on Russia, Georgia's geopolitical significance has surged. This presents the Georgian government with leverage, potentially utilizing improved ties with Russia as a negotiation tool with Western allies.
Nevertheless, the quest for equilibrium in a constantly shifting geopolitical arena is fraught with risks. The perceived tilt towards Russia could strain Georgia's Western relations and complicate its aspirations for EU candidate status. Additionally, the intricate diplomatic dance demands careful navigation due to potential military and territorial hazards.
In summation, Georgia's strategic partnership with China marks a pivotal moment in its foreign policy trajectory. This alliance promises economic growth and heightened geopolitical influence, while simultaneously sparking concerns about its implications for Western alliances. As Georgia charts a course through these uncharted waters, its balancing act between China, Russia, and the West will define its role on the global stage. The unfolding years will reveal whether this strategic partnership amplifies Georgia's international standing or introduces unforeseen complexities into its geopolitical narrative.
---
Editor's Note: The opinions expressed here by the authors are their own, not those of Impakter.com. — In the Featured Photo: Homemade Italian Pizza Margherita with Buffalo Mozzarella and Basil. Featured Photo Credit: Unsplash.