Lafarge, a major French industrial company, is being dragged back into court over allegations of complicity in crimes against humanity due to its operations in Islamic State-controlled Syria. On September 7th, France's highest court, the Court of Cassation, overturned a 2019 ruling that had dismissed Lafarge of the charges.  
The original case which was brought against Lafarge, its Syrian subsidiary, two former CEOs and the current CEO was filed in 2016 by eleven former Syrian employees, the European Center for Constitutional and Human Rights (ECCHR), and Sherpa.
The proceedings accused the defendants of financing a terrorist enterprise, deliberately endangering lives, exploitative work and of being complicit in war crimes and crimes against humanity by funding of jihadist organisations. 
Lafarge set up cement factories in Jalabiya, Syria in 2010, only a year before civil war broke out in the country, leading to one of the world's worst humanitarian crises. As the country became embroiled in conflict many corporations pulled out of the area but Lafarge remained and encouraged its workers to do so. 
In 2012, the company pulled out foreign workers but maintained that local employees should continue working out of supposed consideration of employees and their needs for livelihoods. To continue working in the factory, workers had to cross dangerous checkpoints and stay in the factory overnight to avoid the lawless fighting in surrounding areas. 
The filing alleges that some workers were threatened to continue work, some faced salary suspensions if absent and at least one employee was fired. Several employees were kidnapped on the way to work and Lafarge allegedly did nothing to intervene or compensate employees, nor did they when the factory was attacked and overthrown by ISIS in 2014. 
"We asked the company to stop the work, but they didn't stop, the company bears responsibility for all those who were arrested, killed or kidnapped."
— Former employee speaking to Al Jazeera. "
Lafarge has since acknowledged that its Syrian subsidiary – of which it owns almost 99% – had been paying middlemen to negotiate with terrorist organisations like Islamic State (IS) to ensure the flow and protection of goods and workers. However, it denies responsibility for the money – almost 13 million euros – ending up in the hands of terrorist groups. 
Since the fighting began these groups have been responsible for reprehensible war crimes and crimes against humanity, such as genocidal slaughter, sexual violence and slavery, and executions amongst others. France's highest court ruled that "one can be complicit in crimes against humanity even if one doesn't have the intention of being associated with the crimes committed."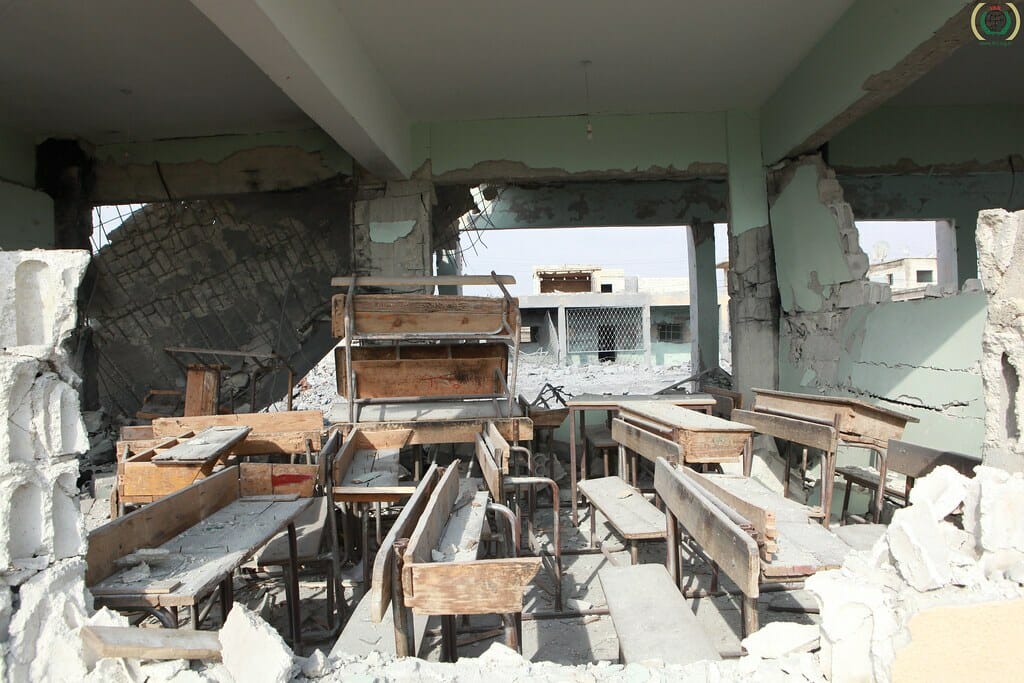 Along with payments to these groups to secure protection for goods and workers, it appears the money also went towards purchasing ISIS-controlled raw materials such as oil and pozzolana. In return, Lafarge allegedly supplied ISIL (Islamic State of Iraq and the Levant) with cement which went towards building fortified shelters and tunnel networks against the US-led coalition. 
Although the Paris Court of Appeal had dismissed Lafarge of its complicity in crimes against humanity in 2019, the recent ruling means that this charge, along with several others, will be reconsidered by magistrates. 
The ruling represents a landmark case which may set the precedent for controlling corporate impunity. Lafarge is not the only company to have been accused of complicity in crimes against humanity but past cases, such as those against Shell for abetting extra-judicial killings, torture, rape in the Niger Delta, and against Coca Cola for allegedly funding death squads in Colombia, have been dismissed. Moreover, last year in Switzerland a proposal that would have held Swiss-based corporations liable for human rights violations or harm against the environment abroad failed in a referendum. 
Corporate crime is largely unaccounted for and unregulated in criminal justice systems that have been designed to focus on interpersonal crime with clear intent and liability. However, as globalisation rapidly changes the way the economies work and how companies do business, it will be important to more tightly regulate the actions of corporate entities, especially those taking advantage of the lack of labour standards and regulations in "developing" and conflict-consumed countries.
Another form of criminality that often flies under the radar of criminal justice is state crime. French intelligence has been dragged into the current situation as documents published by the French daily Liberation and Turkey's Anadolu Agency suggest that French intelligence officials were aware of the agreements made between Lafarge and ISIL. "Lafarge seemingly kept their presence in Syria open with the knowledge and complicity of the French state for espionage and intelligence-gathering purposes" Tallha Abdulrazaq, an academic specialising in counterterrorism and security at the University of Exeter's Strategy and Security Institute told Al Jazeera. 
"Lafarge seemingly kept their presence in Syria open with the knowledge and complicity of the French state for espionage and intelligence-gathering purposes." 
The proceedings could therefore not only set a precedent for corporations operating in war-torn areas but could also call into question the power of intelligence services over commercial interests and the implications they may have for civilian lives in these countries.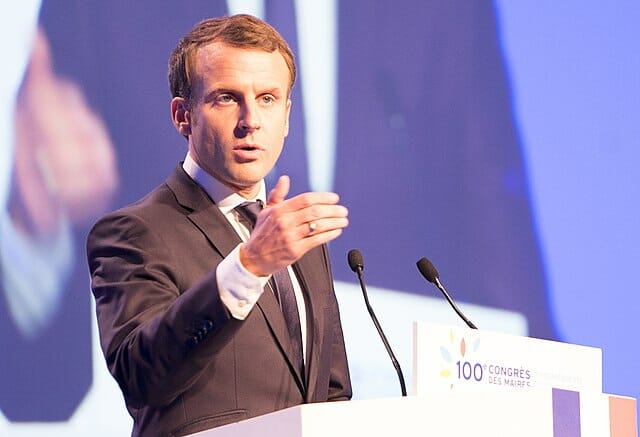 The allegations are also likely to impact the upcoming French elections which have seen current President, Emmanuel Macron, rise in polls over his recent handling of the pandemic. Macron's popularity is partly derived from his tough stance against ISIS and the introduction of islamophobic legislation. 
The duplicity of the French government "otherising" its Islamic population whilst allowing French corporations to conduct millions of euros worth of business with one of the most violent and notorious extremist jihadist groups in the world though is unlikely to sit well with any voter in France.
---
Editors Note: The opinions expressed here by Impakter.com columnists are their own, not those of Impakter.com — In the Featured photo: Two destroyed tanks in front of a mosque in Azaz, Syria. Featured Photo Credit: Christiaan Triebert.