Forest fires are a natural phenomenon that can cause destruction while paving the way for regeneration. However, in the northern hilly region of India, known to the world as the Himalayas, fire is not much of a life giver.
During the last 20 years, forest fires raging in two of the northern Indian states or provinces, Himachal Pradesh and Uttarakhand, have been particularly devastating, leaving severe aftermaths.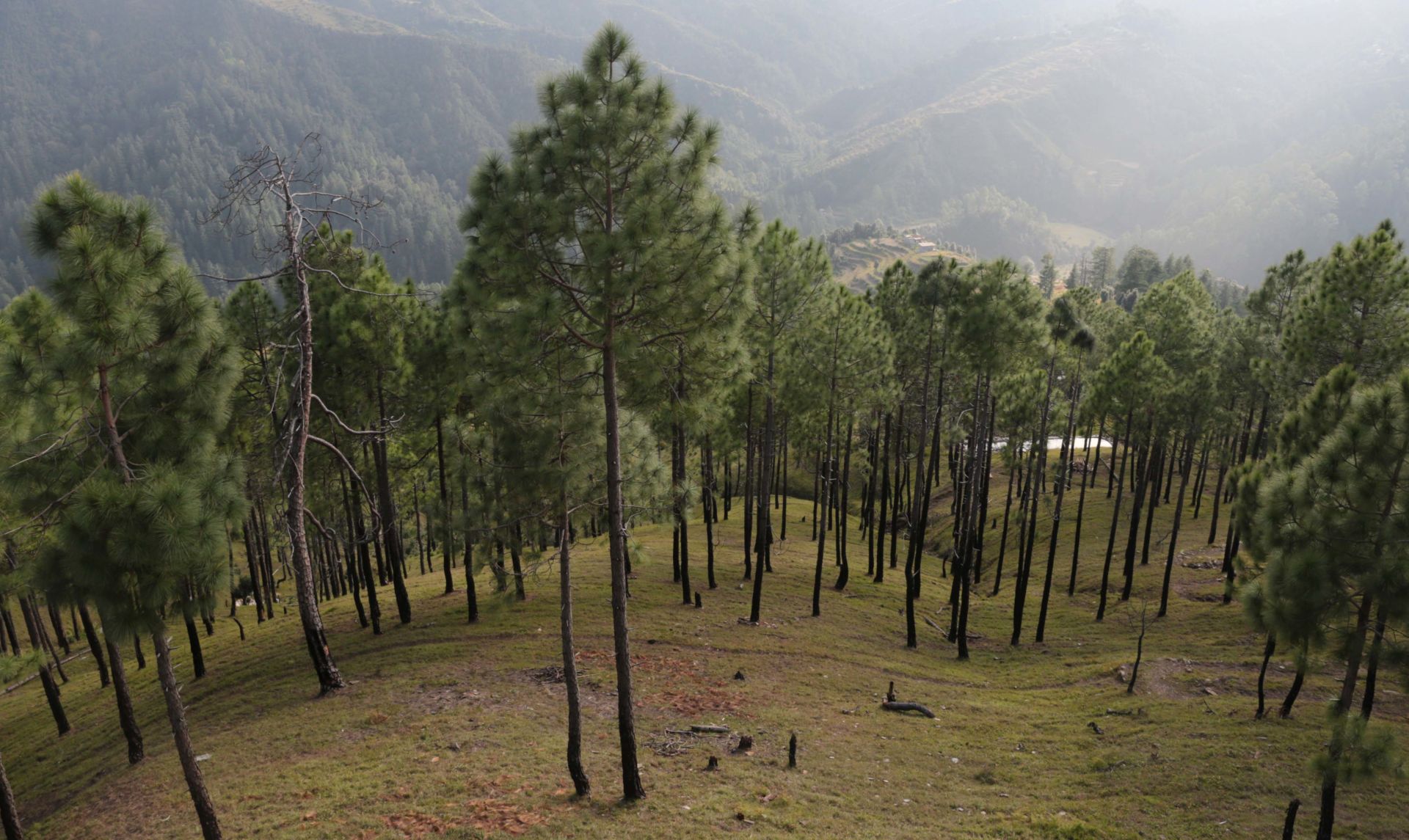 In Himachal alone, official figures show that the state witnessed 2,469 fire incidents in 2018 – the highest in eight years – affecting 25,300 hectares of forests.
Similarly, in the bordering state of Uttarakhand, fires have regularly burnt down large tracts of forest land, leading to degradation of Himalayan ecology. In 2016, it witnessed massive forest fire in places that are already reeling under tremendous deforestation. Both states have witnessed at least two major fire events every decade. This year alone, Himachal Pradesh recorded 500 forest fire cases while Uttarakhand recorded 595. Timely rains saved the day occasionally, otherwise long dry spells leave the forests especially susceptible to raging infernos.
The fires have destroyed precious bio-diversity and high quality timber worth millions of dollars. It has also destroyed wildlife that exists in burrows built deep inside the jungles. These fires have slowly but surely affected the soil composition, making them unsuitable to grow local species. Apart from this, the long term impact is harvested in the smoke soot depositing on the snow. It is an established fact that soot from any kind of fire gets deposited on snow, changing its albedo (proportion of radiation and reflection from the surface), leading to quicker melting time. Thinning of the ice deposits adversely affect the glacier health in the long run.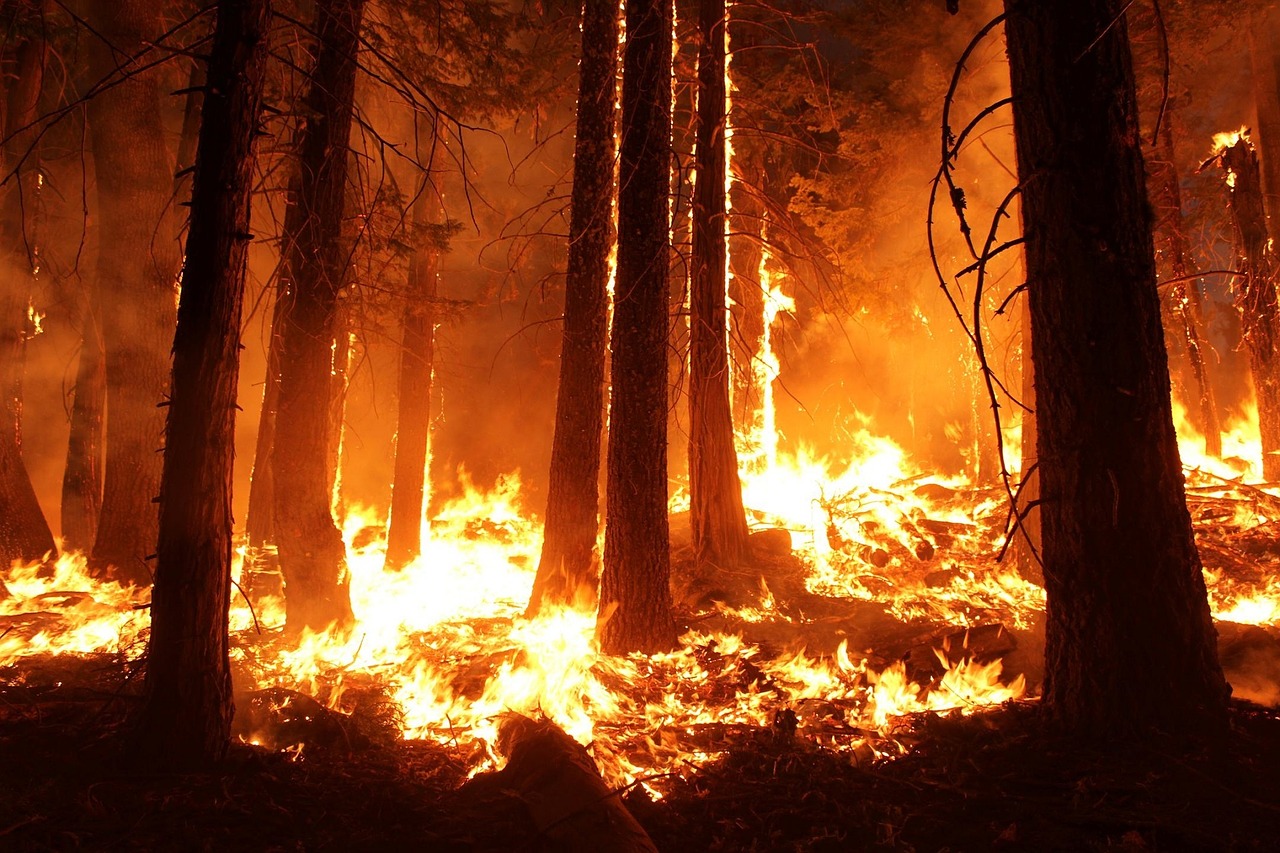 There are various reasons for increasing number of forest fires, ranging from common suspects like global warming and climate change1 to haphazard development and increased human pressure.
But the crux of the problem lies a little deeper. An inquiry into the fires in the Himalayan states of Uttarakhand and Himachal Pradesh shows that the areas that have pre-dominance of chir-pine trees (pinus roxburghii), which are most vulnerable to forest fires.
Both states have a common legacy where their forest wealth was altered due to commercial reasons. During the 19th and early 20th century, the British colonizers in India ordered large-scale felling of broad leaf trees like oak to build sleepers for railways. They later promoted large-scale chir-pine monoculture for its resin and turpentine oil.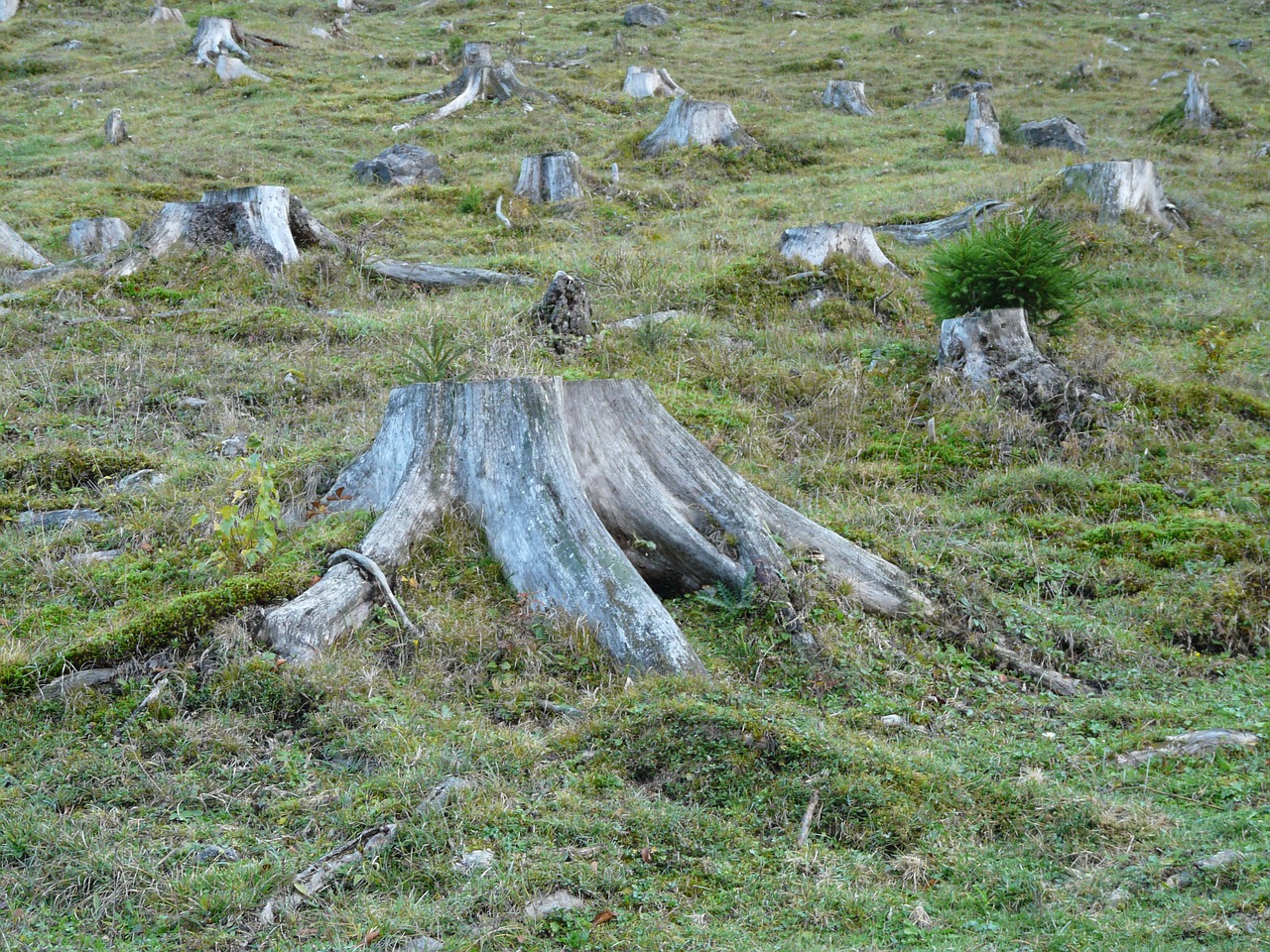 This indiscriminate plantation completely altered the local flora, leading to a pre-dominance of chir-pine over broad leaf vegetation. The chir-pine needles fall onto the ground, where their bio-chemical composition thwarts any undergrowth of grass.
During the dry spell, or forest fires season, (between late February to June) the pine needles dry out quickly. Resin filled dry needles and pine trees become sitting ducks for stray embers.
---
Editor's Picks — Related Articles:
Forests: Our Hope to Reducing Climate Change
Placing Forests at the Heart of the SDGs
---
Anand Sharma, founding director Indian Meteorological Centre, Dehradun, Uttarakhand, who started innovative weather forecast for forest fires and landslides says:
Ninety five percent of the forest fires in Himalayan region are manmade.
"There are three reasons that combine to create forest fires. The most important is presence of large scale chir-pine trees in areas that earlier had a variety of vegetation. Long dry spells during April and early May especially if the temperature moves four to five degrees above normal. When these two conditions are present intentional or unintentional human intervention cause fires that get out of hand due to factors favouring the spread of fire."
Sharma's forecasting system included two factors – mapping of places with chir-pine concentration, and extrapolating it with above-normal temperature data. With these inputs, he would alert the local forest department to conduct controlled fires. The forecasting system considerably reduced the incidents of large-scale, devastating forest fires.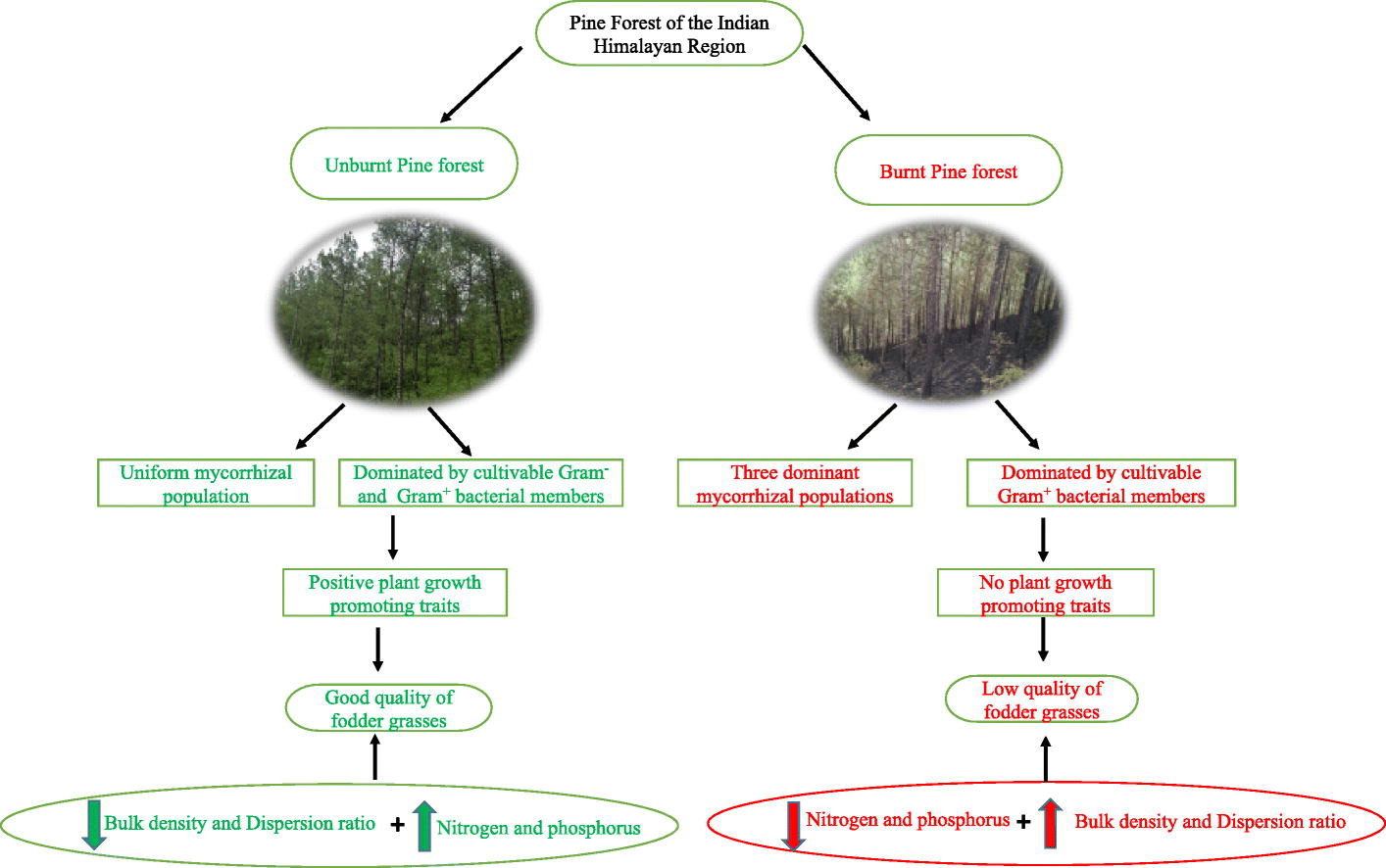 Gopal Singh Bisht, an agriculturist, conservationist and tourism professional from Bindsar, Uttarakhand says: "The mistrust between the forest department officials and the locals and persisting myths about fire regenerating ecology are two big reasons that forest fires spread so often and so fast."
Forest departments are still persisting with chir-pine mono-culture as its resin and turpentine oil are huge revenue generators. Most of the contractors seeking permits to extract resin are foreigners; disgruntled locals will occasionally burn the particular patch of land allocated for resin extraction out of spite.
Bisht says: "Locals still persist with an age old belief that burning chir-pine needles and the trees will lead to regeneration of fresh grass during monsoons. But the facts on the ground present a different picture. Still the locals persist as they know nothing better."
New research shows that Bisht's claims are right. In a multi-contributor report on the impact of fire in pine tree dominated areas, it has been suggested that these fires alter microbial diversity, negatively affecting plant growth which increases bacteria in soil and creates soil erosion.
A study conducted by International Centre for Integrated Mountain Development (ICIMOD) indicates that post-fires, the barren land generally succumbs to invasive species like Bidens pilosa (kumber), Lantana camara and Erigeron annuns, replacing native grass varieties like Pennisetum .
Native grass is not the only species to suffer in the long run. Plants and trees like cedars and rhododendron are under threat too. According to the same report if the trends in forest fires continue the Himalayan region will see a reduction of 11 to 13 percent in cedar cover and 12-16 percent in rhododendron.
Both the hill states in particular and the Himalayan region in general can undertake immediate and long term actions to deal with the menace of uncontrolled destructive forest fires. The provincial governments should revive and strengthen the unique village governance model called Van Panchayat(village forest council), which is still surviving in Uttarakhand, but long dead in other regions.
These bodies manage forests within their jurisdiction and have a share in its produce. Such model should be made pivotal in the forest economy by making them an important component in the forest produce value chain. In the long run, the forest departments need to rationalise chir-pine cultivation by replacing them with broad leaf trees and holistic development of original Himalayan flora.
---
Editor's Note: The opinions expressed here by Impakter.com columnists are their own, not those of Impakter.com  — Featured Photo Credit: Anoop Negi