Reality TV actors are often depicted as uninteresting, self-focused people. It is said that most of them never turn their sudden success in a long-term project, even tend to lose touch with the reality that made them who they are. Hugo Taylor seems to prove those clichés wrong. Indeed, after leaving the award-winning series 'Made in Chelsea', he co-founded Taylor-Morris, a high-end eyewear brand which is growing impressively fast.
While the London Fashion Week is approaching, we wanted to talk with him about his journey to success and the challenges of his different projects.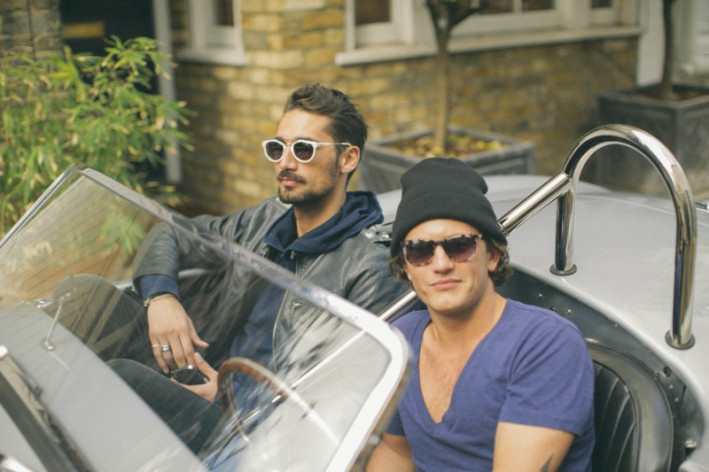 Q: Could you please introduce yourself and tell us a bit about your life before « Made in Chelsea »?
I was born and raised in London. I had a wonderful childhood full of beauty, friendship and love.I had always been very interested in the arts and after leaving Harrow School I went onto study History of Art at the Courtauld Institute.
I then held various jobs including launching several restaurants and nightclubs. I took my career very seriously and was luckily rewarded with landing some very responsible posts relative to my age. I was always very in tune with London life, I understood the patterns for success and the patterns for popularity. This gave me a huge advantage in my early working life!
Q: So, how did you get involved in the reality show 'Born in Chelsea' that turned you into a TV star?
I was living in Los Angeles and at that moment in time, MTV's "The Hills" was becoming a cultural phenomenon with ratings going through the roof. I sat there and thought "what do they have which we don't?" Well the sunshine for one but that's it, really. It's the same premise: a bunch of 20 somethings talking about their make ups and break ups.
I set my heart on getting it off the ground in the UK, and through various incarnations and production companies, Made in Chelsea was eventually launched and got at first a very cold and hostile reception from the critics. Two years later, we won a BAFTA from the critics.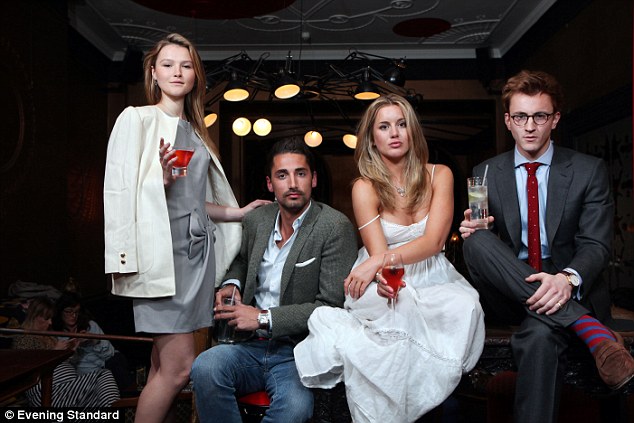 Q: Would you say that the "British upper-class style" image that you developed thanks to the series paved the way to Taylor-Morris Eyewear?
I have never linked Made in Chelsea to Taylor Morris Eyewear. The only thing that relates the two is myself. I am very proud of what I achieved on Made in Chelsea but Taylor Morris Eyewear was a collaboration between myself and Charlie Morris.
It was a whole lifetime in the making, assimilating and interpreting all the beautiful things I have seen throughout the world, within the UK and forging a brand from it. I guess I am in a unique position coming from where I have but the style of Taylor Morris is from within me. I wanted to launch a sun glasses brand since I was 12 years old.
Q: Could you tell us a bit more about this project? What was its aim at the beginning and has it evolved?
We knew nothing about the business before we started. Charlie and I were on a beach in Ibiza, behaving like lunatics, and then just looked at each other and said "lets do it, lets launch it this time next year". We knew we could only try our best, but we also knew how much passion we would put into making it all it could be. We are both highly dedicated to eye wear and set ourselves highly ambitious targets to keep ourselves improving and moving forward.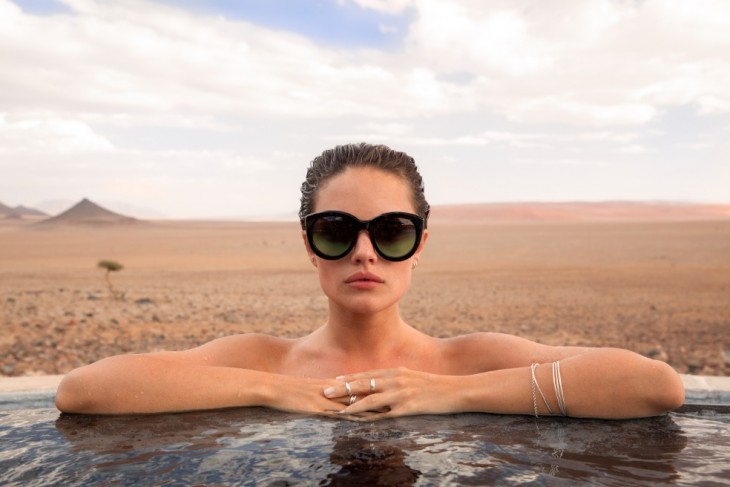 Q: What are the top 3 challenges that an entrepreneur like you faces when creating his business?
Well, first off you need money. Either from investors or crowd funding or from your own pocket. Secondly you need a team you can rely on one hundred percent. I am lucky enough to work with people I have known my entire life. We all need somebody in life, and especially in business. Thirdly you need the drive and spirit. You get knocked back every day and if you can't dust yourself off and get back up you are pretty screwed. Basically you have to be confident and able to put yourself out there.
Q: How did you come to designing the glasses yourself rather than just lend your name to a brand, as many actors do these days?
Charlie and I have such a clear conception of our aesthetic style and level of quality we want to achieve. To let anyone else control our brand or use our name would be terrifying. People like our product because it is authentic.
Q: How is the company doing today? What are your main achievements?
The company is doing great. Our brand recognition is growing very steadily. Both Charlie and I love when we walk around London and see lots of people wearing our frames. There is really no better feeling as a designer.
Q: You are working with many retailers abroad; could you tell us more about your views on international development?
As a young company we can't grow too quickly. Our brand positioning is essential. We work with only major retailers such as Harvey Nichols, to ensure that Taylor Morris is synonymous with luxury and quality.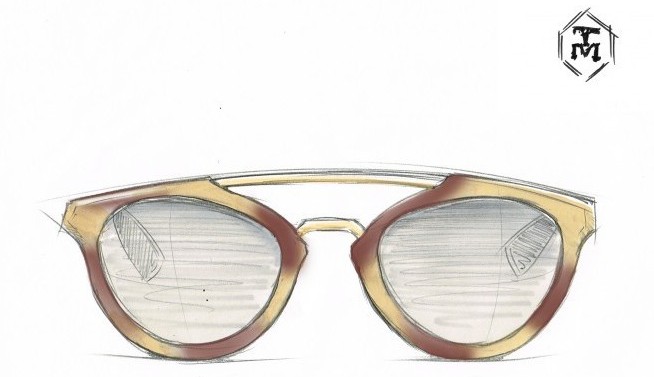 Q: Have you ever considered opening your own Taylor-Morris shops? Is it part of the plan?
We do pop up shops all over the world but we will of course have a flagship store in London within the next couple of years. I would love to create an entirely new shopping experience for eye wear.
Q: We will meet for a second interview during the London Fashion Week, what does this event represent for a company like yours?
For LFW this year we have partnered with Sunglasses Hut as part of their "Best of British" collection. We will be positioned alongside Burberry in all their flagship stores in London. It's a major deal for us.
Find more from Maxime Berkowicz on www.thingser.com
Taylor Morris Instagram