Europe greeted 2023 with extreme weather, a trend that is only set to continue as the continent undergoes a winter drought. With many countries still recovering from the worst drought in 500 years in the summer of 2022, winter has been anticipated as crucial to replete lowered water levels. 
Despite heavy rains leading to flooding in some areas, such as northern Romania, many countries have seen a dry winter that has brought little respite. 
Some aspects of the drought have been strikingly visible
In Italy, Venice's iconic canals ran dry this February, making it impossible for gondolas, water taxis and ambulances to navigate parts of the city. The low tides were due to a combination of factors, including a high pressure system, a full moon, sea currents, but crucially lack of rain this winter. 
ICYMI: Unusually low tides are making it impossible for gondolas, water taxis and ambulances to navigate through the famous canals of Venice, as Italy stares at the possibility of another drought https://t.co/yE9tjnO89v pic.twitter.com/xvi2NNitbV

— Reuters (@Reuters) February 27, 2023
Also in northern Italy, Lake Garda's waterline is 65cm lower than normal for this time of year — its lowest wintertime water level in 30 years. This has revealed a "hidden path" to San Biago, or "Rabbit Island," a tiny outcrop in the middle of the lake, resulting in an influx of tourists. 
Water levels on Lake Garda fall to record lows amid drought concerns pic.twitter.com/EDsdixmTBN

— Reuters (@Reuters) February 23, 2023
However, if the water is not replenished this spring, Manerba del Garda's mayor, Flaviano Mattiotti, has warned that they may have to dredge the harbour in order to facilitate access for tourist boats. 
In some areas of Europe, the winter drought has led to serious trade disruption. The Rhine, which begins in Switzerland, before flowing through France, Germany, and the Netherlands, is Europe's key river for trade — and the amount of water flowing through it is exceptionally low for this time of year. 
Looks like the "perfect" state for #Rhein.In the middle of the winter, one of the most important rivers in Europe, is in a critical situation.Are we heading towards another extreme #drought? This figure is extremely scary! #drought2023 #watercrisis #Worms @TerliWetter @AWI_Media pic.twitter.com/9Q8jRQtJ7I

— Dr. Monica Ionita 🇷🇴 🇩🇪 🇪🇺🌡🌧💧🔥🌊 (@IonitaMoni) February 24, 2023
This has led to considerable disruptions for inland shipping. In the summer of 2022, global shipping giant Maersk had to switch a lot of cargo from river to rail in order to transport it to the ports, as cargo barges were only able to carry 25% of their usual load if they were to avoid hitting the riverbed, causing serious delays.
Shipping and rail have relatively low carbon emissions, but other providers were obliged to turn to trucks to compensate for the reductions in inland river transportation, resulting in more CO2 emissions. 
Europe has had low groundwater levels for several years now
Although rivers are a particularly visible indicator of drought, far more alarming is the unseen groundwater tables, which paint a still bleaker picture. The G3P Project, which aims to measure Europe's groundwater, found that Europe has had strikingly low groundwater since 2018, which is what resulted in the severe drought in the summer of 2022.  
The project uses twin satellites, named Tom and Jerry, that "chase" each other in their orbits of the earth. By measuring the speeds and distance between the two, scientists extract the gravitational pull at different places in the earth due to different masses of water. Then they use data collected through external research projects to establish how much of this water is in seas or lakes, which they subtract to leave them with data that concerns groundwater reservoirs.  
The satellites are part of the GRACE-FO mission, launched by US's NASA and the German Aerospace Centre, which is a continuation of the original 2002-2017 GRACE mission. Between the two, we have two decades worth of information on Europe's groundwater. 
---
---
The GRACE missions have revealed that Europe is losing groundwater at around 84 gigatons per year, a huge amount, throughout the 21st century. This is partly due to overpumping water for agricultural practices: As countries face greater droughts, farmers pump water from greater depths in order to maintain their crops. 
Unfortunately, this means that the reservoirs are less able to recover than previously. 
To make matters worse, drastically reduced groundwater contributes to sea-level rise, possibly as much as 10 to 15% as the water enters the water cycle, falling as rain in rivers and oceans. 
Although agriculture is not the sole cause of groundwater depletion, its role in the vicious cycle of drought and lowered groundwater needs to be addressed. 
How is Europe's drought affecting the agricultural sector?
In the 2022 drought, France was severely affected, as 100 villages were left without drinking water. Winter has been little better, after France saw the driest winter since 1959. 
"The situation is more serious than the same time last year, and we are two months behind on groundwater recharge," French Ecological Transition Minister Christophe Béchu has warned.
#France has had NO rain since 21 January – 31 straight days and a record for winter, says @meteofrance
France was one of the countries worst hit by the 2022 summer drought in Europe
🌧️🌧️ pic.twitter.com/BXL5rCUiGx

— World Meteorological Organization (@WMO) February 21, 2023
At the International Agricultural Fair this year, French President Emmanuel Macron announced the end of water "abundance." 
France's agricultural sector, which accounts for up to 80% of water consumption in summer, and is responsible for 20% of the country's carbon emissions, has been asked to cut its water consumption by half.  
"The nation needs to do regarding water as has been done in the field of energy, a form of sobriety plan. That is to say that we must all — citizens, industrialists, services, local authorities, farmers — pay attention to this resource which is becoming rare," said Macron. 
Although less alarmed than France, Luxembourg is also beginning to worry about water, as on February 22, rainfall was 97% below the average rate for the month.
Magali Bernard, deputy head of Luxembourg's Water Management Administration said, "February is generally a rainy month when there is a particularly high recharge of groundwater. So, we are concerned and hope that there will be effective rainfall soon, and that this will continue until April."
February 2023 in #Switzerland had an average temperature of +0.2C which is 2.1C above normal.
It was also one of the driest February on records.

Winter as a whole had an anomaly of 1.4C above average and was the 7th warmest on records.
See chart below courtesy of Meteo Swiss: pic.twitter.com/5e0sc4fQHc

— Extreme Temperatures Around The World (@extremetemps) March 1, 2023
Elsewhere in Europe, the UK's National Drought Group has warned this winter that the country is "one hot dry spell away from returning to drought conditions." 
At the beginning of February, the total reservoir capacity in the country was 88%, up from 49% at the end of September 2022. However, 63% of rivers are below normal levels for this time of year. 
Much of the country is out of drought conditions now, but two regions, East Anglia and Devon, and Cornwall and the Isles of Scilly still remain in drought status, while the rest of the country is mostly "recovering." 
However, in the UK, where some supermarkets have been rationing fresh produce following volatile growing conditions in Europe this winter, the lowered water levels have left the agricultural sector on alert for severe drought in the coming summer. 
For Ireland however, matters are looking dire. The European Drought Observatory, using Copernicus imagery, has found large areas of the country to be in alert and warning conditions for drought. 
According to our European Drought Observatory #EDO Combined Drought Indicator (CDI), large areas of #Ireland🇮🇪 are in alert🔴 and warning🟠 conditions

In addition, areas of the #UK🇬🇧 are also currently in warning conditions

⬇️CDI for the first 10 days of February 2023 pic.twitter.com/xXOgYMNj13

— Copernicus EMS (@CopernicusEMS) February 28, 2023
Europe's February drought largely due to reduced snowfall in the Alps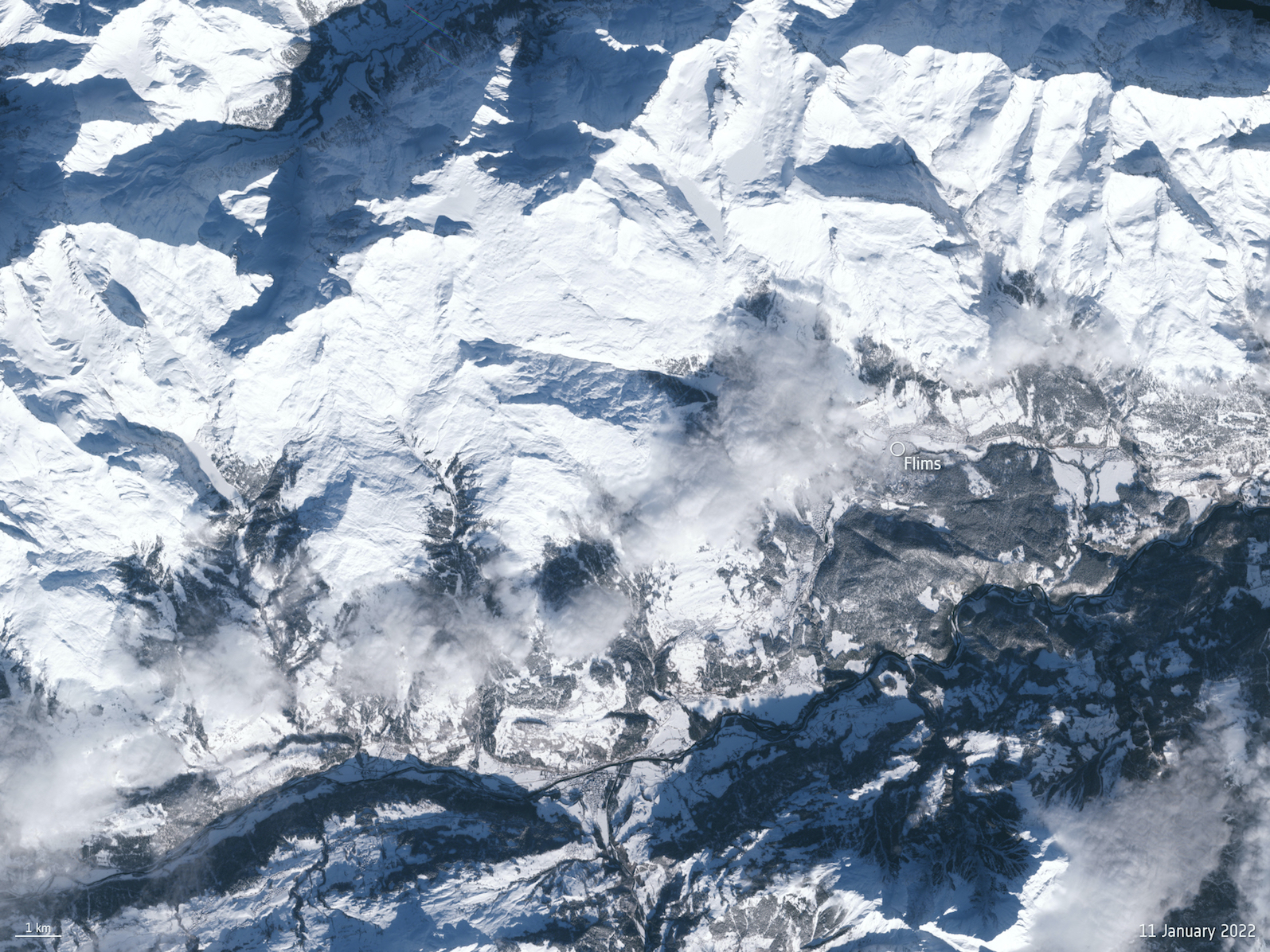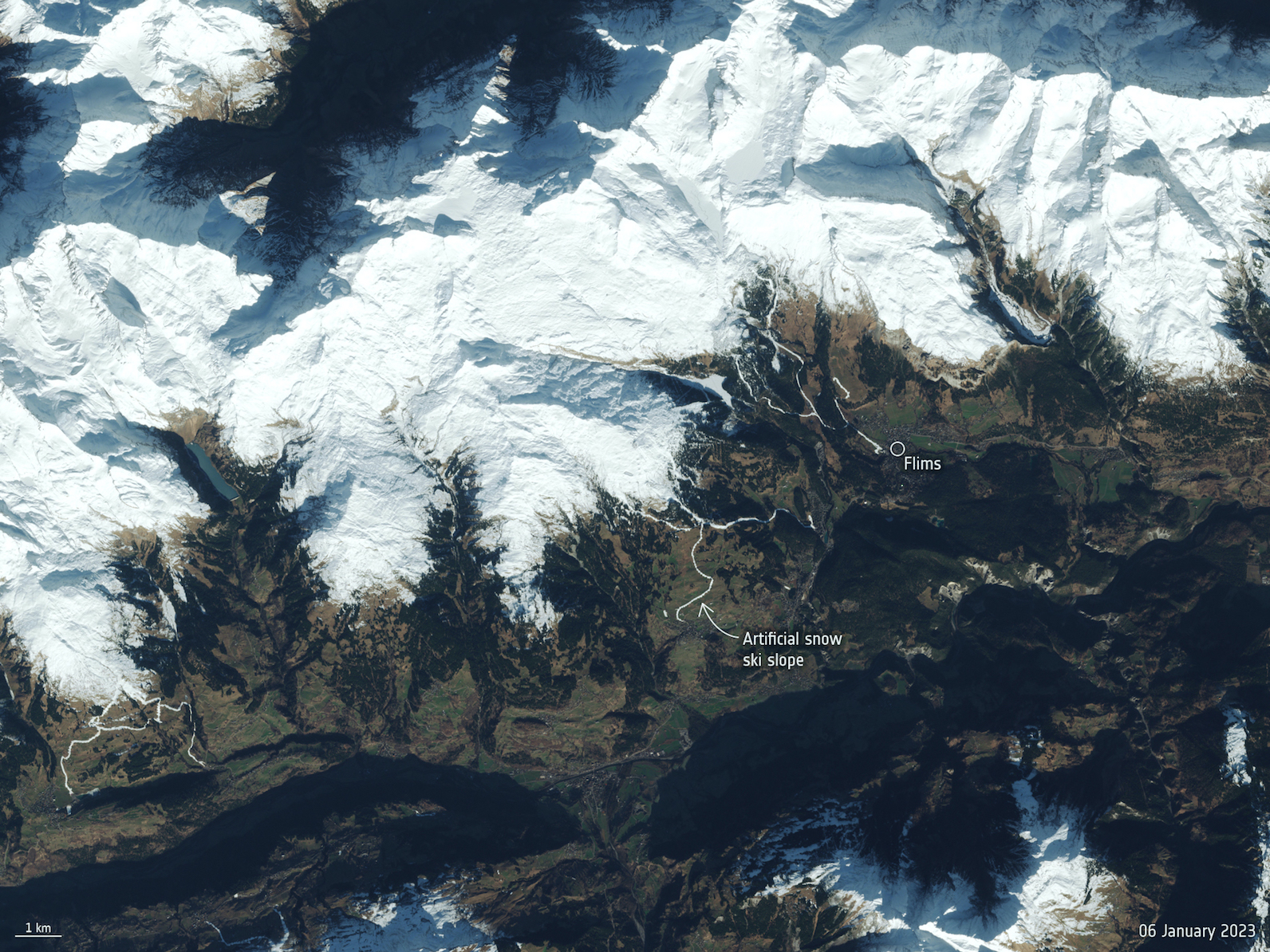 This year, the Alps have received less than half of their usual snow cover for this time of year. This has had an impact beyond struggling ski resorts. Acting as water towers for four of the major European river basins, snowfall in the Alps provides up to 90% of water to lowland Europe. 
As snowfall in the Alps decreases, meltwater run-offs in rivers and lakes declines, resulting in lower water levels across Europe in winter and spring, leading to lower water levels and exacerbating drought. 
Many parts of Western Europe and the southern Alps are extremely dry, with very little precipitation in the past month. This includes areas hit by #drought in 2022. @Hydrology_IRPI shows soil moisture conditions, based on @eumetsat @CopernicusLand satellite data pic.twitter.com/9QSMeoIPil

— World Meteorological Organization (@WMO) February 23, 2023
In summary, Europe, which has historically been a water-rich continent, may be coming to terms with water scarcity at a much faster rate than previously anticipated. While climate change results in less snowfall in the mountains, this has disastrous knock-on effects for the rest of the continent. The need to replete groundwater levels is imminent, and cannot be done without a reexamination of the agricultural processes that currently exist. 
---
Editor's Note: The opinions expressed here by the authors are their own, not those of Impakter.com — In the Featured Photo: Drought in Europe. Featured Photo Credit: Public Domain Pictures.