Sustainable development of hotel and tourism industries plays a significant role in achieving the SDGs. A large number of island and Southern European countries (like the Maldives, the Seychelles, Montenegro, Croatia and others) strongly depend on income from travelers around the world. Tourism helps to alleviate poverty and boost regional economic growth. In an era of circular economy, one has a variety of options to choose from; for instance, one could rent a car or an apartment via online sharing platforms. Flexibility is something that we got used to as it empowers us to pay-per-use, saving us both time and money. This is the model of BYHOURS, an online booking platform for hotels that allows customers to book microstays.
Today we are delighted to discuss the pay-per-use consumer model as it applies to the hotel business and its digital transformation with Guillermo Gaspart, co-Founder and CEO of BYHOURS.
Can you please share with our readers a little bit of your personal background and the story of your company? What pushed you towards breaking the established practice of paying daily to stay at a hotel?
Guillermo Gaspart: I was practically born into a hotel as I am the fourth generation of a Hotel Family business. I'm sure it's not a hard guess to make which industry inspires me day after day. I have more than 15 years of professional experience in the travel and hotel industry, specializing in business development and strategy in luxury and business hotels. I hold a strong experience in launching, managing and operating e-commerce startup's internationally. Last but not least, I am the CEO, and one of the founders, of BYHOURS.
The idea around BYHOURS and its microstays concept originated back in 2012. The idea came up from when my current business partner, Christian Rodriguez, asked me a very simple question I had never asked before: Why is the minimum stay at a hotel 24 / 22 hours? I didn't have an answer to that question at the time, but we felt the need to invent one. Together we created the idea of bringing flexibility to a business with rigid and stipulated rules: the hotel industry.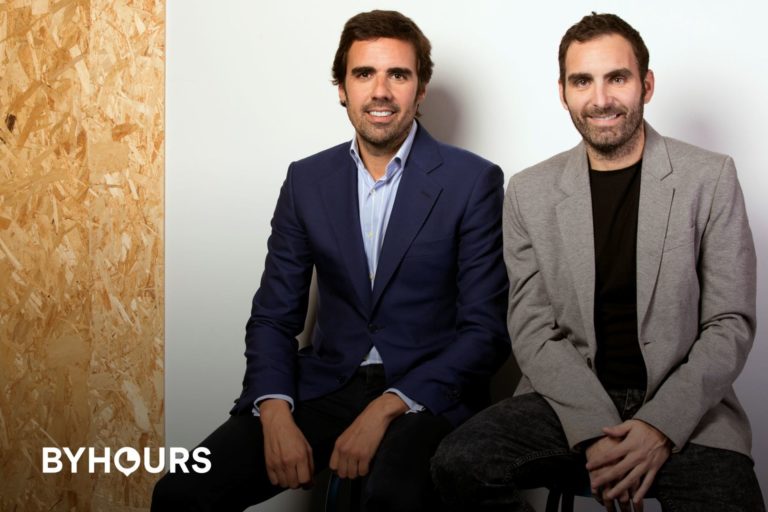 Can you please explain what kind of activities does BYHOURS do? 
GG: On one hand BYHOURS adapts and tailors services and products to the clients' personal needs, and, on the other hand, it allows hotels to increase their revenue by selling more rooms complementary to their traditional selling channels. To achieve this, BYHOURS provides them with an internal tool to decide the price, hour packs, and check-in times they want to sell, as well as to connect them with their PMS-Channel Manager, to make management easier and faster. Thus, the hotel operator always decides what they want to sell, how, and at what price.
Do you have any plans for expanding your business?
GG: Well, nowadays, having consolidated the business model in Spain, BYHOURS is branching out and consolidating its presence in new international markets. As BYHOURS already operates in the main European cities we are now growing exponentially  in Latin America as well as in the MENA region.

The milestone we would like to achieve in the next 5 years would be to become the fully established key player of the microstays market worldwide. In this respect, our future plans and steps are set towards an international expansion. Firstly, we aim to consolidate the markets in which we are already present in Europe. Then the next big step is also the North American market, the USA, where we foresee to start offering hotel hours in the main cities and surroundings of the major international airports in the next 6 months. Furthermore,we will launch a new B2B oriented business model this year, of which we are very confident it will drive an exponential growth for the company in the future.
Finally, we also consider launching other products in the long term, all related to the pay-per-use consumer model.
What makes your services special?
GG: Better than special, we are unique.
We are the leader of microstays and the only booking platform offering a flexibility based model to users as well as the hotel sector. Additionally, that is because we were the first ones to introduce the first pay-per-use system in the hotel sector, allowing time tailored booking during the 24h of the day. That's right, not just during the day time. There are other day time hotel platforms offering packages of hours for which they charge the same for 2 and 6 hours, however we offer a client the possibility to choose the check-in and check-out time (24/7) to the hotel, while paying just for the hours they stay. In this way we try to give the user complete control and flexibility over their booking.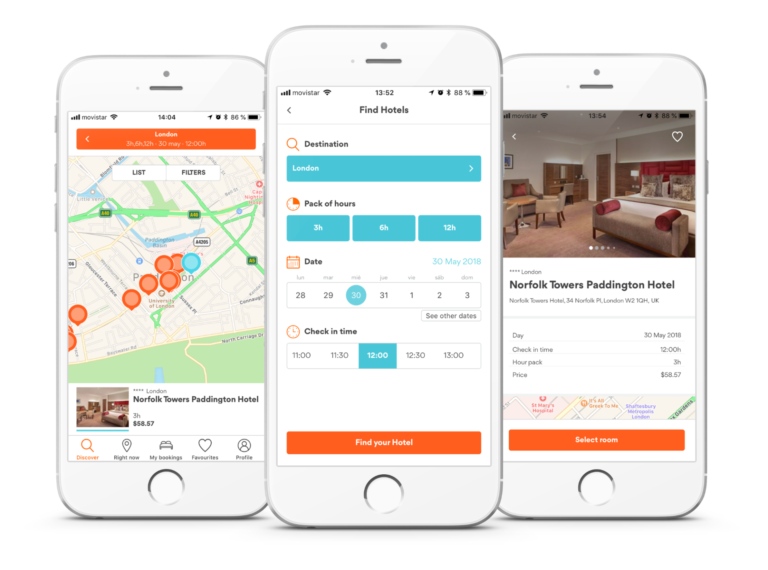 What are your achievements in terms of the client base?
 GG: Today we count on over 250,000 users worldwide, we have reached over 300,000 transactions in three continents and we are currently present in more than 600 cities around the world. Our headquarters are based in the city where we were born: Barcelona, but we are opening our second office this April,  which will be in Mexico. Overall, BYHOURS has already sold over 1M hours of microstays.
What are your thoughts about the SDGs (Sustainable Development Goals)? How do you think your company can give a positive contribution in that sense?
GG: Our team is sustainable in our heart and mindset, and so is our business. We are proud to say that we partner with some of the biggest international hotel chains but also with independently owned hotels, helping them to jump on the latest hotel innovations and trends: microstays. There are hotels that understand and embrace the need to become more flexible and to especially use the latest technology to attract new customers, and thus are more competitive in this way. Also these forward-thinking hotels are usually more environmentally conscious and open minded to modern changes. However, there are also hotels which are maybe more ´traditional´ and fear innovation…I believe those ones will fall behind.
On another front, we are also specifically environmental friendly, we try to partner with environmentally sustainable hotels who have eco-friendly certificates, also with hotels who have their own projects on sustainable social and community development. Some hotels in our portfolio use natural resources as thermal and photovoltaic solar energy, or promote a sustainable use of water resources, for example.
---
Editor's Picks — Related Articles:
"Sustainable Travel Solutions: An Interview with Juraj Žlof, Founder of TransferHero"
"Incrediblue: Changing the Way People Vacation"
---
What are your opinions regarding the future of online booking? How will your product have a positive impact on it?
GG: The travel and online hotel booking industry is evolving incredibly fast: we are all turning towards user centered services, mobile first transactions and embracing the latest tech innovations of Artificial Intelligence. But I think the greatest challenge is the disintermediation on the hotels´side, in other words, the sector's search to obtain the maximum amount of direct sales through its own channel, cutting out the intermediary. In this sense, bearing in mind that BYHOURS offers a complementary product to what the hotels themselves offer through their own platform, we continue to position ourselves as Partners and not as competitors of the sector.
---
EDITOR'S NOTE: The opinions expressed here by Impakter.com columnists are their own, not those of Impakter.com. — In the Featured Photo: BYHOUR's office in Barcelona. — Featured Photo Credit: BYHOURS