Air quality is not a problem that only pertains to specific areas of the world, but rather it affects us all—and most of us don't even know it.
Recently, Mexico City, one of the largest cities in the Western hemisphere, had to close down schools, halt construction, and relocate an entire soccer match 130 miles away due to an extremely poor air quality in the area.
Two economists, from the University of Chicago, went to great lengths in order to quantify the danger that air pollution poses through a metric important to us all: life expectancy. The results of their research, displayed through a tool called the Air Quality Life Index (AQLI), reveal that air pollution may take years off of people's lives, depending on their location.

Furthermore, the urgency in solving this issue cannot be understated, Bloomberg recently reported that in 2018 global emissions jumped more than they have in the last seven years, as pollution continues to increase at a rapid pace.
This week, we take a look at three startups that attempt to address this crisis.
Aclima
One of the issues with air pollution is that it is silent and virtually invisible, making it hard to quantify and map. As a consequence of these characteristics, air pollution is not often perceived to be a matter of urgency: it is difficult to prioritize a problem that you cannot see.
Aclima is a San Francisco-based startup that harnesses the modern-day power of cloud computing and machine learning in order to visualize and map air pollution on a hyper-local block-by-block basis. Using cutting-edge sensor technology and climate science, the startup provides cities with information on air pollution on an unprecedented level. Not only does it map the presence of specific gasses such as CO2 and methane, but it also exposes various types of particulate matter. Aclima gathers this data in a plethora of ways, one of which is equipping its sensors to Google's Street View cars and on mobile outdoor advertising platforms.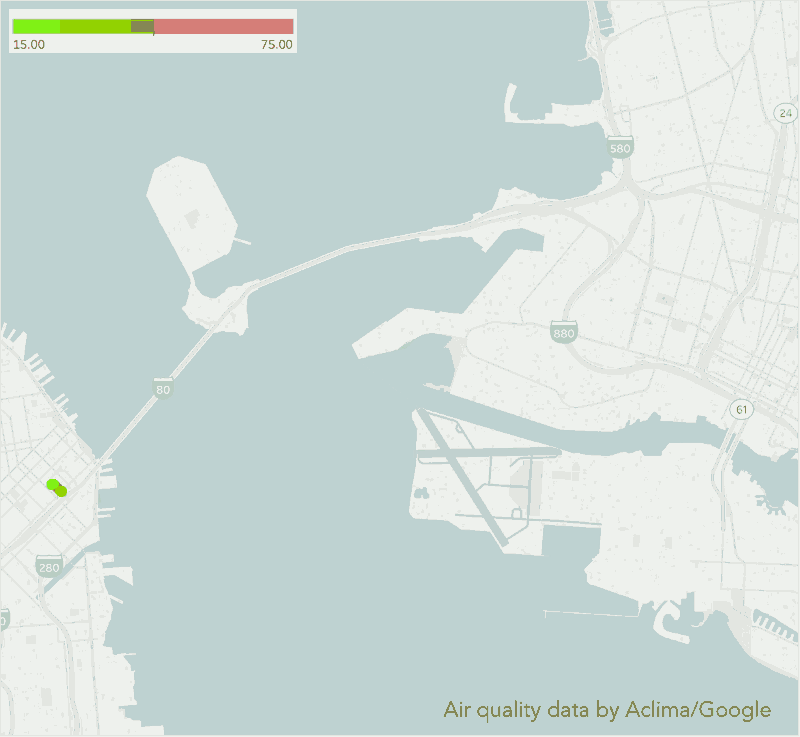 Air pollution is a problem on an almost incomprehensible scale. As result, even those who do understand the threat that air pollution poses to their lives, many people feel hopeless as it is not a problem that one can solve alone. Aclima provides actionable information to local areas, allowing the problem of air pollution to be tackled one community at a time.
Molekule
While mapping air quality plays a significant role in tackling the problem of the air pollution, cleaning the air is another matter all together. Operating out of Silicon Valley, Molekule has invented a molecular purifier that is extremely portable and effective in filtering out air pollutants.
The startup's device is more effective than the commonly used HEPA filters, as it can capture and destroy significantly smaller particles by using proprietary nanotechnology.
It is important to note that the Molekule air purifier is intended for use indoors, where it traps allergens, bacteria and other particles in the air. However, that is not to say that it would not be useful to if you are not sensitive to the quality of air indoors.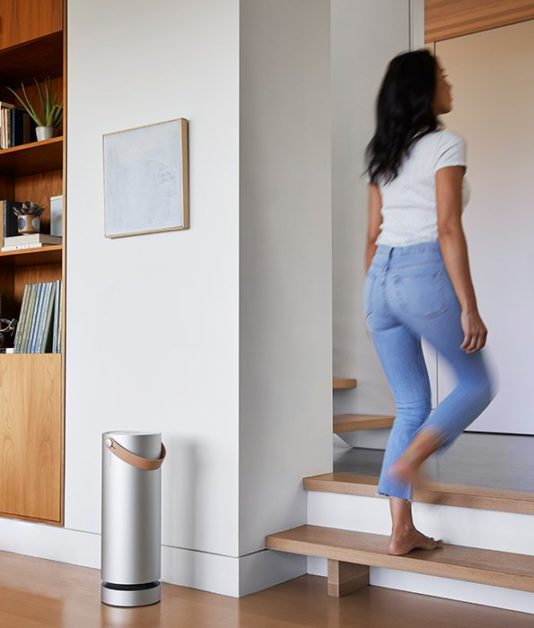 This year, the air purifier was crucial for people throughout the fires in California. In fact, due to a high demand Molekule sold the entirety of its inventory and its devices were on back-order for several months. Therefore, as air quality continues to deteriorate, we will soon have to start worrying about the air quality in our homes as well, and a solution such as this will prevent our life expediencies from plummeting even further due to the air that we breathe.
Another way of combating air pollution is by capturing the carbon dioxide in the atmosphere. Yes, you heard that right. Carbon Engineering is a Calgary-based startup that has invented an industrially scalable technology capable of removing CO2 from the air in an efficient and affordable manner
In order to scale its CO2 reduction operations, Carbon Engineering is partnering with a subsidiary of the oil drilling giant, Occidental.
The goal of the partnership is to construct the largest CO2 capturing facility in the world. The facility is designed to remove 500 kilotonnes of CO2 from the atmosphere every year. In turn, Occidental will utilize the CO2 in order to recover oil, before being stored underground. Occidental aims to make its operations CO2 neutral, and eventually the mission is to be net negative.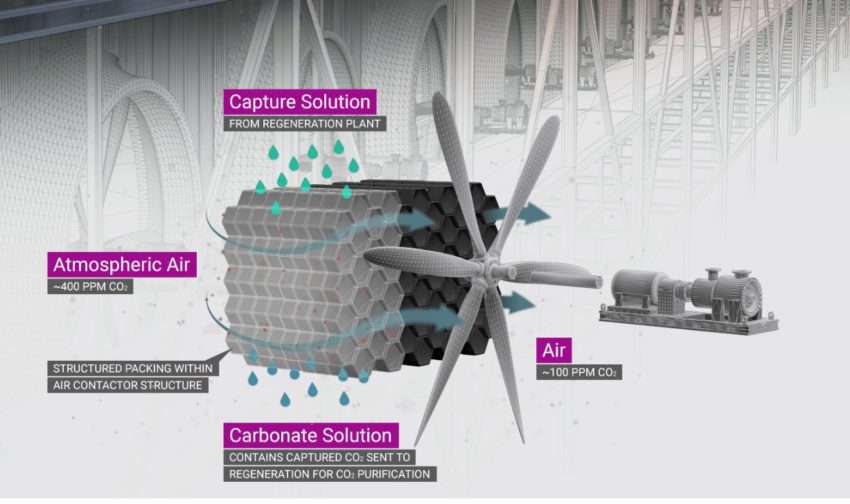 Of all the solutions to this problem, this is perhaps the most efficient and practical as it can be scaled rapidly and provide true impact to this seemingly unconquerable problem. Moreover, CO2 has a market with willing and big buyers including Chevron, Occidental, and BHP—all of whom have invested in Carbon Engineering.
In the cover photo: Air pollution in the making. Photo Credit: Unsplash.
---
EDITOR'S NOTE: The opinions expressed here by Impakter.com columnists are their own, not those of Impakter.com.