In the aftermath of the great financial crisis, some remain optimistic that we have learned from our past mistakes and our now taking financial planning seriously. In the wake of the negligence, oversight, and greed that precipitated a bevy of changes in credit markets worldwide, the trauma slowly begins to dissipate as new regulations are rolled back and the appetite for risk makes itself prevalent once more.
Observing such reckless easing of regulations, prudent speculators have begun to anticipate the next economic crisis. Thus far, asset categories dubbed as 'the next bubble' have ranged from commercial real estate to health-care to pension plans. However, there is one asset type that it is at the forefront of every economist's mind when it comes to bubbles: student loans.
Quite recently, the Wall Street Journal shared staggering statistics indicative of the magnitude of the problem at hand: over $1.5 trillion ($1.64  trillion at the time of this article) are owed in student loans nationally, two million debtors have defaulted on their student loans in the last six years, and every day 1,400 people default on their student loans.
This dire situation is the product of many of the same catalysts behind the financial crisis: negligence, oversight, and greed. As the government began subsidizing higher education by offering cheap credit to students, colleges did what any profit-oriented organization would do when faced with high demand: they raised the price. The growth of tuition quickly outpaced inflation—among other common household expenses including cars and healthcare.
Lacking collateral, and significantly harder to erase, the student loan bubble will eventually pop: forcing the government to step in and mitigate the crisis, increasing the deficit and ultimately stagnating the economy for years to come.
On this edition of Deal of the Week, Impakter examines several startups that are working on solutions that promote loan repayment and aim to impede upon this quickly approaching crisis.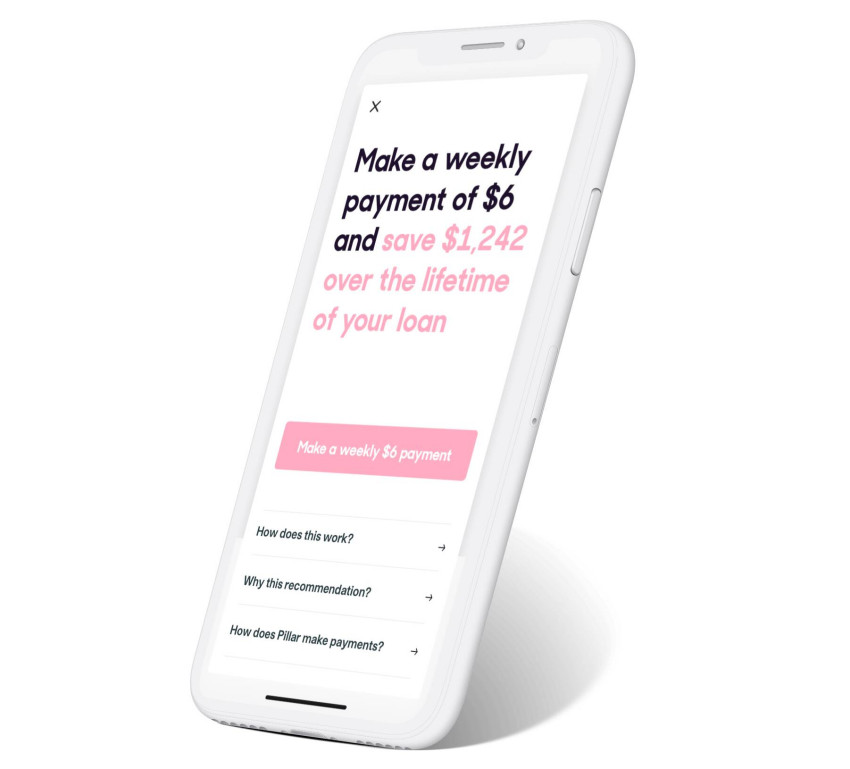 Founded in the New York Area in 2018, this seed-round startup has created a mobile solution to tackling student loans for the individual borrower. Upon linking their student loan and bank account to the app, users will begin receiving tailored recommendations on how much to contribute towards paying off the student loan each month according to their unique situation. The app accomplishes this by analyzing the regularity and size of a user's deposits and withdrawals.
For example, in the event of the sale of a used vehicle, the app will identify that the user has had a one-off influx of cash and will, accordingly, recommend loan repayment actions. In another scenario, the app may recommend allotting a portion of overtime pay towards the loan.
According to CNBC, which reported the startup securing $5.5 million in seed funding in a round that included Kleiner Perkins, the app can shorten the duration of loan repayments on average by four years per user-based estimates—potentially saving users thousands of dollars in the process.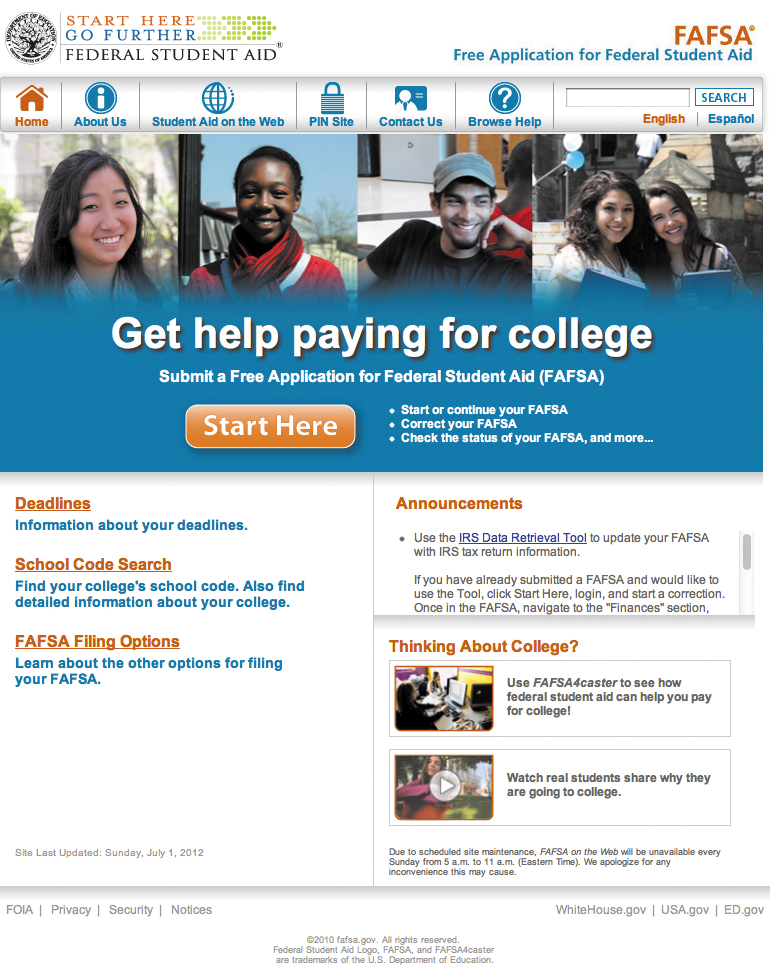 This New York-based startup, founded in 2016, is a little older than the former. Having raised a total of $15.5M at the end of its Series A, the service enables a student to exhaust every possibility that does not involve accumulating more debt. The startup achieves this by automating much of the grant application process. According to Nerd Wallet, $2.6 billion in Pell Grants went unclaimed by 661,000 low-income high school graduates who did not complete financial aid applications.
There are many misconceptions as to why this phenomenon occurs, including families erroneously believing that they won't qualify for a grant and application error. This is all easily preventable by means of education and information. However, there does not exist an institutional incentive to educate people regarding such opportunities. Student loan companies do not benefit from reduced borrowing and helping their customers. Colleges, meanwhile, have only one goal: revenue.
As a consequence, students are faced with an archaic and convoluted application process, which requires the cooperation of parents skeptical about exposing their financial information. By truncating the process to a duration of four minutes, Frank is able to reduce the likelihood of errors.
The startup generates revenue by providing a monthly membership which provides students with scholarship notifications, various online membership discounts, and support from their financial team. Furthermore, Frank will even offer students a $5000, interest-free, cash-advance that will allow students to cover their tuition as they wait to be approved for their grant.
Yet another San Francisco-based Y Combinator startup, Goodly has raised a modest $1.5 million in funding since its inception in 2018. Goodly provides a platform for companies to provide student loan repayment as a benefit to their employees.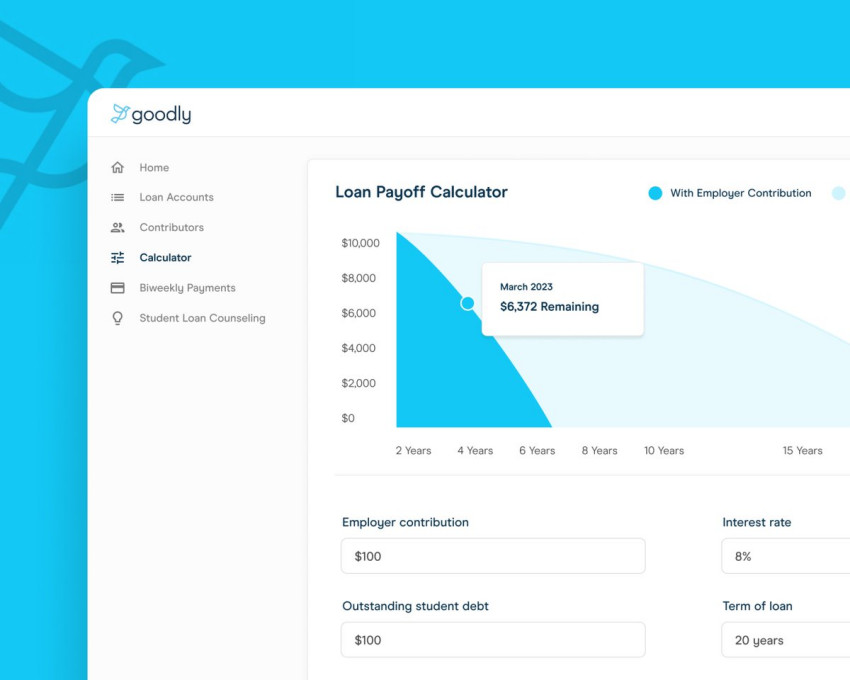 Just like any other perk, such as gym memberships or snacks, companies can help students chip away at their debt gradually over time. Payments can range from $25 to $200 per employee each month. In comparison to other perks, this is often a cheaper or cost-equivalent option which could enable an employee to get out of debt years earlier and save them thousands of dollars. Companies are willing to do this due to the recruiting boost that they receive by offering such a perk.
Concluding Thoughts:
While there are numerous attempts to combat the student loan crisis, most solutions evoke the common metaphor of fighting a house fire with a garden hose. Although there do exist many creative, yet simple, solutions which are currently offered by various startups, it is difficult to see any of them being able to make a dent in the quickly growing amount of student debt.
Despite the fact that college students can significantly reduce their debt by taking advantage of these solutions, most will continue to remain in debt for the foreseeable future. This propagates the belief that solutions to this issue will not to be found in the private sphere, but rather in the regulatory sphere and it is therefore on the government to take action in the face of this harrowing issue.
Cover Photo Credit: Needpix
_______________________________________________________________________
EDITOR'S NOTE: The opinions expressed here by Impakter.com columnists are their own, not those of Impakter.com.