In the midst of the pandemic, climate action has been forced to take a back seat whilst global leaders focus on the immediate crisis at hand. But the ongoing climate emergency and its impact on cities, towns and their residents has not been put on hold. 
To address this, ICLEI and the City of Bonn, Germany, have partnered to launch Daring Cities 2020, the world's very first global virtual forum for urban leaders tackling the climate emergency. Both are renowned active participants in localised climate mitigation policies, with ICLEI celebrating 30 years of local government action this year.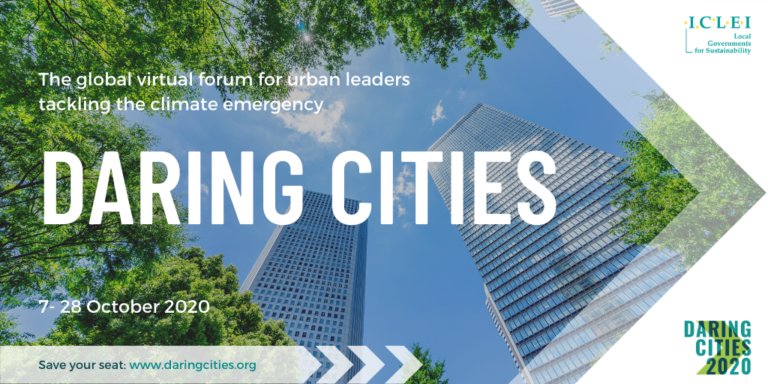 Running from Oct. 7-28, 2020, the free online event aims is to empower local leaders around the world to take direct action to accelerate resilience-building and climate mitigation efforts within the context of the pandemic, in addition to connecting and recognising the "Daring Cities" that have made and implemented bold commitments to climate action or have embedded climate action into the heart of their COVID-19 recovery plan and efforts.
"As Mayors, we witness the impacts of climate change in our own cities. We local governments are determined to answer the call of emergency, to be the ones daring to take the lead on climate action,"
— Ashok Sridharan, Mayor of Bonn and ICLEI President.  
The three-week-long action-orientated forum intends to highlight how the longer-term issue of climate change can still be dealt with whilst navigating the current global health crisis. Open to the public, it offers a wide variety of high-level programs, including informative panel discussions, presentations and workshops as well as personal networking opportunities.
Significant speakers at Daring Cities include UN Secretary-General António Guterres, COP26 President for the United Kingdom Alok Sharma and the Japanese Minister of Environment Shinjirō Koizumi. The event will help to set the tone ahead of the 2021 United Nations Climate Change Conference (COP26), building on the previous Resilient Cities Congress organised by ICLEI.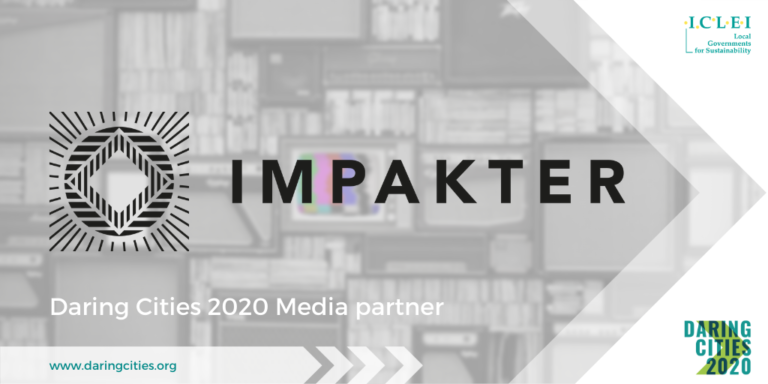 "While national and global leaders are struggling to address this urgent crisis, the daring actions of local leaders are spreading around the world," Secretary-General of ICLEI Gino Van Begin remarked. "Daring Cities will recognize and empower these courageous leaders."
Japan is one such example where cities and regions are taking individual action in a grassroots movement that has led to a nationwide push for change: 157 Japanese cities and regions have committed to achieving net-zero targets and are partaking in the Race to Zero campaign by the Climate Action Champions of the UN Climate Change Convention to mobilise leadership and support from businesses, cities, regions, and investors to achieve a healthy, resilient, zero-carbon recovery.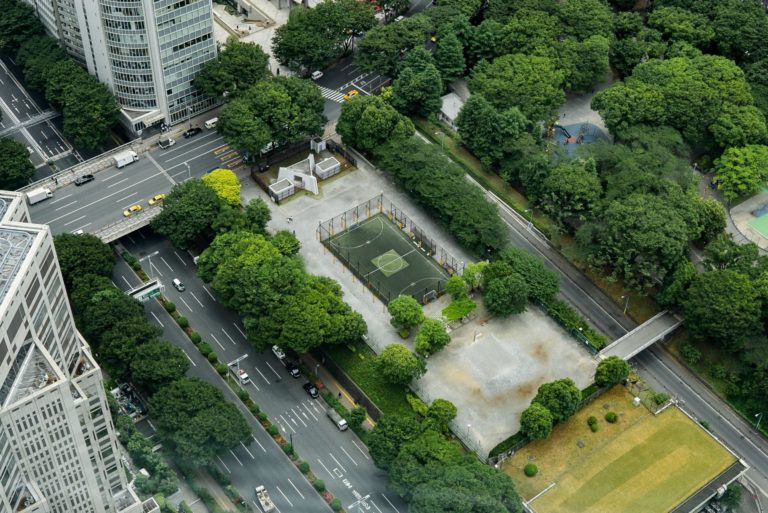 This lateral show of unified commitment is made all the more impressive considering Japan's less than lackluster ambition on a national level. Japan's latest NDC commitments, outlining the country's intended reductions in greenhouse gas emissions under the United Nations Framework Convention on Climate Change (UNFCCC), remained largely unchanged from its earlier commitments towards the Paris Agreement made in 2015. 
The executive decision submitted in March 2020 was widely criticised and deemed "highly insufficient" by the Climate Action Tracker analysis. However, since the country's city-wide commitments to the Race to Zero, Minister Koizumi has confirmed that Japan will submit its third NDC by COP26 and that it will be more ambitious than the last, indicating the wider influence local climate policy can have in determining a national, and international, course of action.
The latest scientific research from the Intergovernmental Panel on Climate Change (IPCC) confirms the world only has until 2030 to limit a climate change catastrophe. With just less than 10 years to provide a cohesive and integrated global response, ICLEI's Daring Cities event recognises the desperate need for local leaders to strategise, learn and commit together to respond to the climate emergency.
As we look towards our next ten years of work, we want to urgently focus on the current climate emergency and the need to act boldly.
— Secretary-General of ICLEI Gino Van Begin.
— —
For more information about the forum and registration, please visit Daring Cities 2020.
The full event program is available here.
---
Editor's Note: The opinions expressed here by Impakter.com columnists are their own, not those of Impakter.com. — In the Featured Photo: Landscape of the City of Bonn, Germany. Featured Photo Credit: ICLEI.