Editor's Note: THIS ARTICLE IS THE 1ST IN A FOUR-PART SERIES HIGHLIGHTING PRIVATE SECTOR LEADERSHIP SUPPORTING THE ACHIEVEMENT OF THE UN'S SUSTAINABLE DEVELOPMENT GOALS (SDGS). THE GLOBAL SDG AWARDS SEEK TO RECOGNIZE AND CELEBRATE COMPANIES THAT ARE CREATING PROFITABLE AND INNOVATIVE SOLUTIONS WITH THE POTENTIAL TO CREATE A SUSTAINABLE AND MORE EQUITABLE WORLD.
---
Last month, another Australian prime minister was ousted from government by his own party after attempting to pass a bill on emissions-reduction targets. The failed National Energy Guarantee bill would have placed a cap on greenhouse gas emissions and increased development of the renewable energy industry. This represents the seventh time in the past twenty years that an Australian prime minister has been removed over climate change policy.
More recently, the Trump administration (which famously withdrew the United States from the Paris Agreement in 2017), just ended an Obama-era methane regulation covering public lands.
Across the border, the Pan-Canadian Framework on Clean Growth and Climate Change has also seen significant opposition. Only 2 of the country's 13 provinces and territories have committed to meeting the Trudeau Administration's 2030 target. Ontario's Ford government recently "gutted" existing provincial climate programs, and cancelled the province's cap and trade framework.
An international failure to act
The hesitation to act isn't isolated to these three countries. As of September 2018, no country had taken effective action to achieve role model status from the Climate Action Tracker, a non-partisan analysis system designed to track nations' progress toward their Paris Agreement targets. According to the tracker, just one country—Morocco—is on the path to supporting a global temperature rise of just 1.5 degrees Celsius.
Most European countries—and Australia—remain "insufficient" in their efforts to support the goals outlined in the Paris Agreement. Canada fares worse. Along with countries like Chile, Japan and China, it is ranked as "highly insufficient."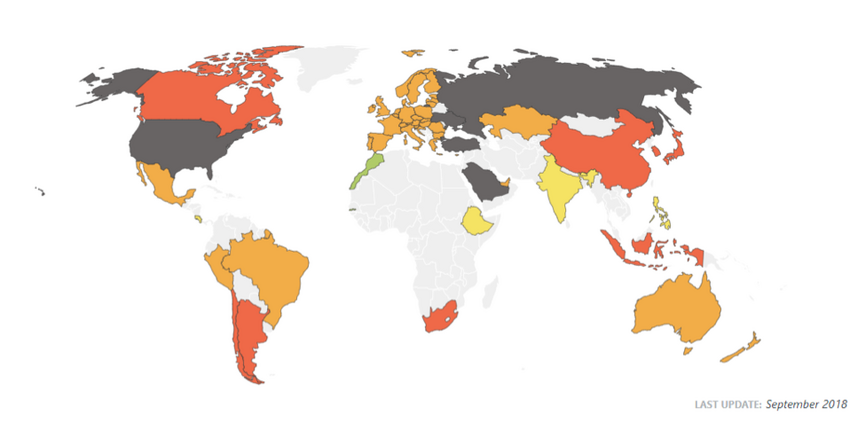 In the Photo: All countries' progress toward the 2015 Paris Agreement targets. Photo Credit: © 2018 Climate Analytics, Ecofys and NewClimate Institute as part of the Climate Action Tracker, All Rights Reserved.
The desperate call for Climate Action
The UN records that greenhouse gas emissions (GHGs) are up a staggering 50 per cent from their 1990 levels. This has raised the average global temperature about 1C above pre-industrial levels, and is having dramatic impacts around the world.
Even more alarming, the Intergovernmental Panel on Climate Change has estimated that we have a mere four years left on the 1.5C "carbon budget," a calculation that determines the maximum carbon expenditure we can afford before permanently raising global temperatures.
The point of no return—the instant after which no human efforts will limit a global temperature rise to 2C—is near. We must shift to 100 per cent clean energy sources by 2035 to avoid this event, according to a recent study published in the journal Earth System Dynamics. Even more alarming, the Intergovernmental Panel on Climate Change has estimated that we have a mere four years left on the 1.5C "carbon budget," a calculation that determines the maximum carbon expenditure we can afford before permanently raising global temperatures.
Despite government inaction, it's important to remember that we can meet our Paris Agreement targets and Sustainable Development Goal #13—Climate Action.
Increasingly, industry voices are calling for entrepreneurs to create profitable and scalable solutions to the effects of climate change. A new era of private sector leadership in sustainability is emerging, led by corporate efforts to solve the climate crisis. Many of these companies are not household names yet—but they deserve to be recognized for their efforts and incredible positive impacts.
Recently, Global SDG Awards were launched to support and recognize this new era of sustainability leadership. Driving private sector SDG engagement through competition, the organization hopes to create a race to the top and to inspire others to take action and become new sustainability leaders.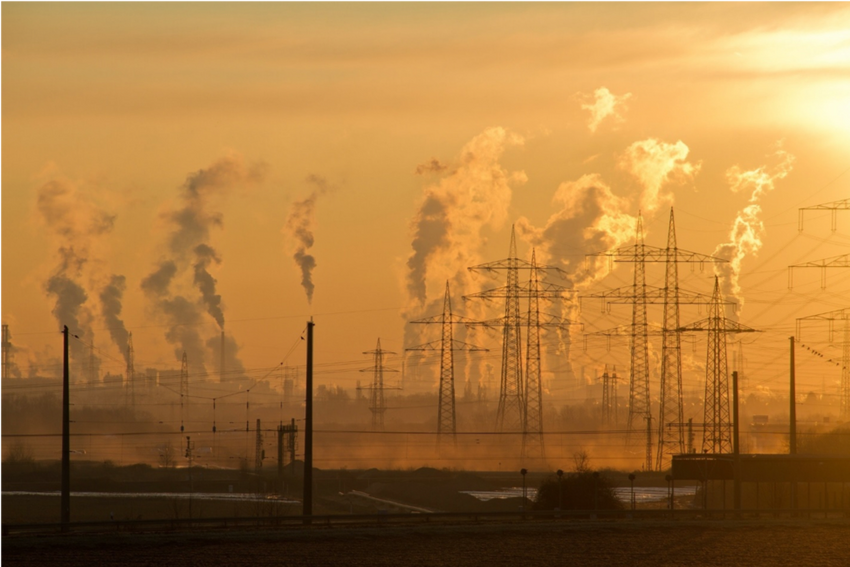 In the Photo: Our continued reliance on greenhouse gas-producing energy will prevent us from achieving our climate targets, globally. Photo Credit: Pexels.
So how are businesses supporting the targets for SDG# 13?
Businesses seeking to achieve Goal 13 focus on reducing, eliminating and recapturing their greenhouse gas emissions. They engage in new partnerships and contracts with like-minded ventures, creating a whole climate-focused system that spreads beyond their own industries.
Co-developed by Volans and the United Nations Global Compact, Project Breakthrough is one such leading example. Project Breakthrough offers innovative "breakthrough" business model solutions while supporting the development of disruptive technologies that drive profit and impact the SDGs.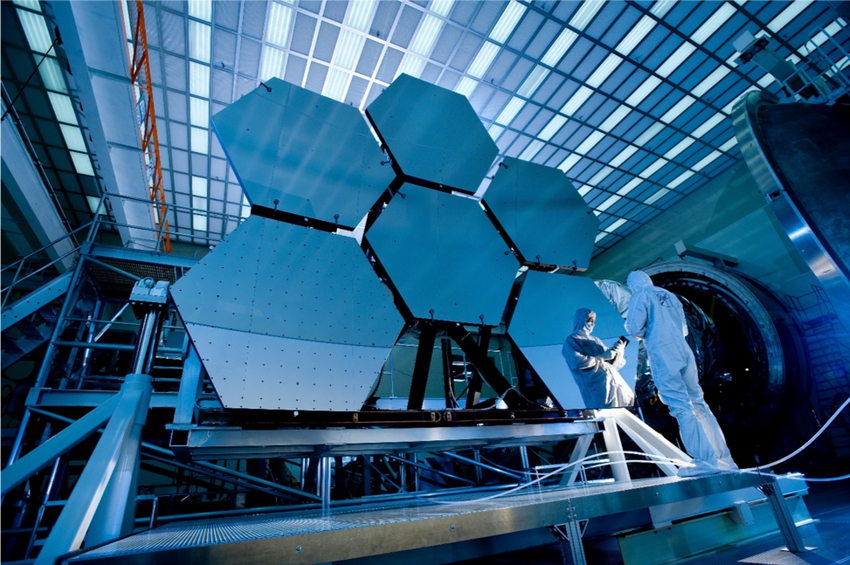 In the Photo: New, disruptive technologies are driving progress toward achieving the SDGs. Photo Credit: Pexels.
Venture capital firms, too, are investing in companies that solve the social and environmental problems that hinder our success of Goal 13 through their business models. DBL Partners, Acumen and Chrysalix are three such firms, collectively investing nearly USD $550 million in solutions-based businesses that span the globe.
100+ of the most influential companies on the planet are also teaming up to take climate action. The members of RE100, a global initiative developed by The Climate Group, must commit to 100 per cent renewable energy by a specified date. And they are held accountable for it—RE100 reports on the electricity data released by their business members.
One of RE100's newest members is Sony Corporation. Previously, Sony had focused on reducing its manufacturing CO2 emission by 300,000 tons by 2020. After joining RE100 in September 2018, the company has now committed to 100 per cent renewable electricity by 2040. With this new goal, Sony will likely exceed its initial 2020 target while creating the infrastructure needed to go carbon neutral.
---
Related Articles: 

"SDG 13: TAKING CLIMATE ACTION"
by Chloe Hogg

"OUR PLANET, OUR FUTURE: GLOBAL ACTION TO ACHIEVE SDG 14"
---
New technologies are also driving the production of renewable fuels that can replace fossil sources. Consider this, in 2017 the commercial aviation consumed an astonishing 90 billion gallons of fuel. A joint effort by Opus 12, Climeworks, and Blue Planet seeks to capture and transform CO2 emissions into petrochemicals and jet fuel. Biotech start-up Lanzatech has created a process that recycles carbon emissions, creating ethanol from a bacteria first discovered in a rabbits' digestive system. Lanzatech recently partnered with Virgin Atlantic, and the resulting fuel will soon be used on a commercial flight from Orlando, Florida to London, England.
Global SDG Awards celebrates private sector efforts to achieve the Global Goals
Sustainability leaders from across countries and sectors can now compete for 17 annual Global SDG Awards. The awards will shine a spotlight on what is possible—private sector solutions that are creating a better future for each and every one of us.
More information about the application process, and the individual submission questions (available for download) are now available on the Global SDG Awards website. You can also follow the Global SDG Awards on social media for daily examples of corporate responsibility leadership.
---
Editors Note: The opinions expressed here by Impakter.com columnists are their own, not those of Impakter.com  Featured Photo Credit: Srikant Sahoo