Climate change will redefine the way we think of our world. Humans have always found new ways to adapt to Earth's rapid changes, sometimes more successfully than others. However, there are living beings on this planet that will face far worse fates than us: animals.
For years, humans – through conservation programs and wildlife projects – have been trying to mitigate the effects of climate change on animals and their well being. We have tried saving them in their habitat and we have tried saving them outside their habitat — but things seem to be worse than ever. 
To discuss what we can do to help animals, we must first look at the idea of conservation itself.
In Situ and Ex Situ Conservation: From Definition to Action
In 2002, the term in situ conservation was defined. The Convention on Biological Diversity (CBD) describes in situ conservation as "the conservation of ecosystems and natural habitats and the maintenance and recovery of viable populations of species in their natural surroundings." 
Ex situ conservation, on the other hand, is defined as "the conservation of components of biological diversity outside their natural habitats." 
These definitions replaced the original conservation terms — "nature" and "captivity" — mostly to highlight the scientific motives behind ex situ conservation.
A specific type of conservation puts emphasis on the animal's natural habitat, whereas the other focuses more on the conservation of animals rather than on their natural environment. 
To give you an overview of what ex situ conservation might entail, the International Union for the Conservation of Nature (IUCN) explains that ex situ conservation includes, among others, animal collections, zoological parks, botanical gardens and research facilities.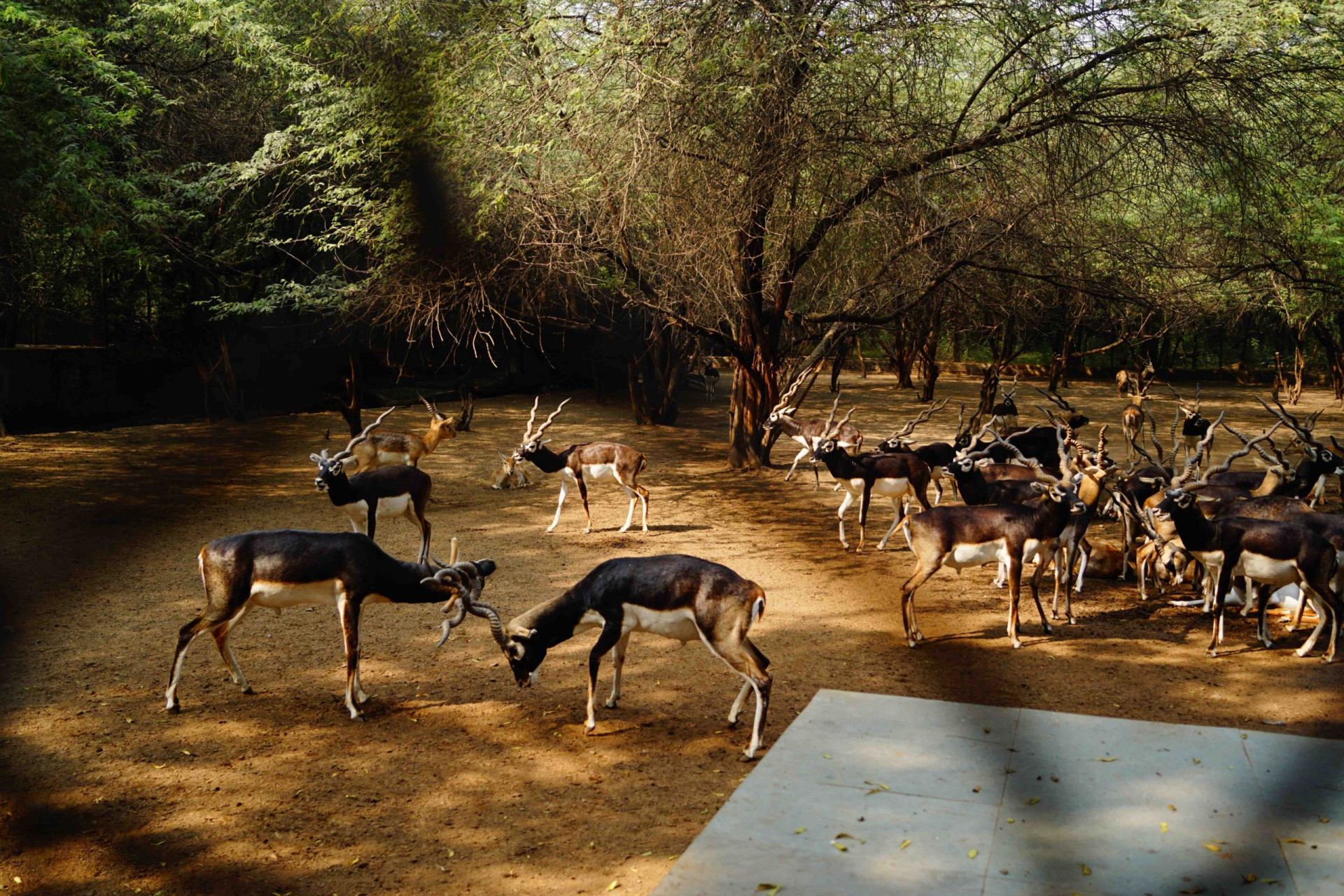 Conservation strategies, nowadays, encompass a great range of activities. As stated above, ex situ conservation includes natural parks and wildlife sanctuaries. In these places, humans try to recreate the animals' original habitat to the best of their abilities while also performing scientific research. 
In situ conservation, on the other hand, might take the form of biosphere reserves and sacred groves, which are areas of forest where both fauna and flora are protected by humans. 
In the last 50 years, zoos have become ex situ conservation institutions themselves. Since the 1970s, zoos have come up with new strategies to "produce animals," given the stricter rules on importing animals from their natural environment. Consequently, zoos are now a prominent figure in ex situ conservation. 
This paradigm shift was, however, not only due to a change in legal norms; it was accompanied by a growing concern for the animals' well being and the will to find new ways to save them from extinction. In fact, today's biggest challenge is to shield animals from the dangers of climate change.
In 1993, thanks to the publication of the first "World Zoo Conservation Strategy," zoos started to become a top figure in the field of conservation, promoting themselves as an ark to save threatened species from the latest environmental changes. 
Climate Change: The Motor for a Different Approach
In the last 50 years, as highlighted by the Millennium Ecosystem Assessment, humans have been responsible for the biggest changes in animal habitats to date. These changes are not positive.
The effects of climate change on habitats and ecosystems are huge. According to the IUCN Red List of Threatened Species, 10,967 species are at risk of extinction; this can be due to a variety of facts, from habitat loss to environmental changes. The loss of biodiversity is not a problem of the future: In 2016, the Bramble Cay melomys was declared extinct — it was the first mammal to go extinct due to climate change. 
---
---
Zoos around the globe are fighting the effects of climate change in many ways. When it comes to biodiversity loss, one of the strongest negative factors is land modification and fragmentation. By focusing on protection and regeneration of specific fragments of land, biodiversity can be protected from the effects of climate change. 
The goal of land management programs is to maintain land resources' quality or, if possible, increase them. A great tool to improve land management efforts is to collaborate on specific projects: For example, the North Carolina Zoo joined forces with the North Carolina Forest Service to conduct prescribed burns on the Nicholas Preserve in order to improve this fire-adapted community.
Zoos will have to deal with many more challenges due to climate change. In fact, the environmental changes of the last decades are bringing to the surface problems that zoos did not have to face 30 years ago. 
The biggest threats are health conditions and adaptation. As for the first one, climate change is responsible for the transmission of 29 diseases in areas that were previously unfit for such diseases; this will increase the veterinary workload to keep these animals in shape, consequently elevating financial costs. 
Rising temperatures, on the other hand, might affect how zoos keep their animals and the financial costs behind conservation strategies. For example, if zoos were to keep more animals used to colder temperatures, they would have to increase their financial efforts to assure that their habitats are as close to the natural ones as possible. 
What if zoos located in warmer regions cannot cover such costs? How will this affect their role as "Noah's ark"?
Facing Climate Change: Our Combined Actions
The criticism against zoos is not new. For decades zoos have been seen as a display of animals for the mere entertainment of visitors and little regard to the animals' well being. 
For decades, in situ conservation was seen as more important, whereas ex situ conservation was regarded as secondary. However, the rising environmental problems have shown us that the role of ex situ conservation will become more and more prominent. 
Some might also say that the whole in situ versus ex situ conservation theory is outdated, as more and more often we witness the need to combine both types of conservation and fight the effects of climate change through an integrated combination of activities. 
In situ conservation might not be enough to save animals from extinction, meaning that zoos might become a real Noah's Ark for threatened animals. There is no discussion that zoos are an important contribution to conservation: At least 17 species would not exist without zoo breeding programs. 
Zoos can help animals in many indirect ways: They can, for example, influence education and training at the global and local level, helping create a society more aware of our environmental issues and, hopefully, more responsible in regard to their lifestyle and consumption choices. 
We must, however, ask ourselves: What is our role in this? How can we, as individuals, help mitigate the effects of climate change on animals and their habitats? 
We — humans, animals, plants — are all part of the planet and our well being is interconnected. FAO, WHO, OIE (now WOAH), and UNEP agreed on the definition of One Health, to express the close link between all living things.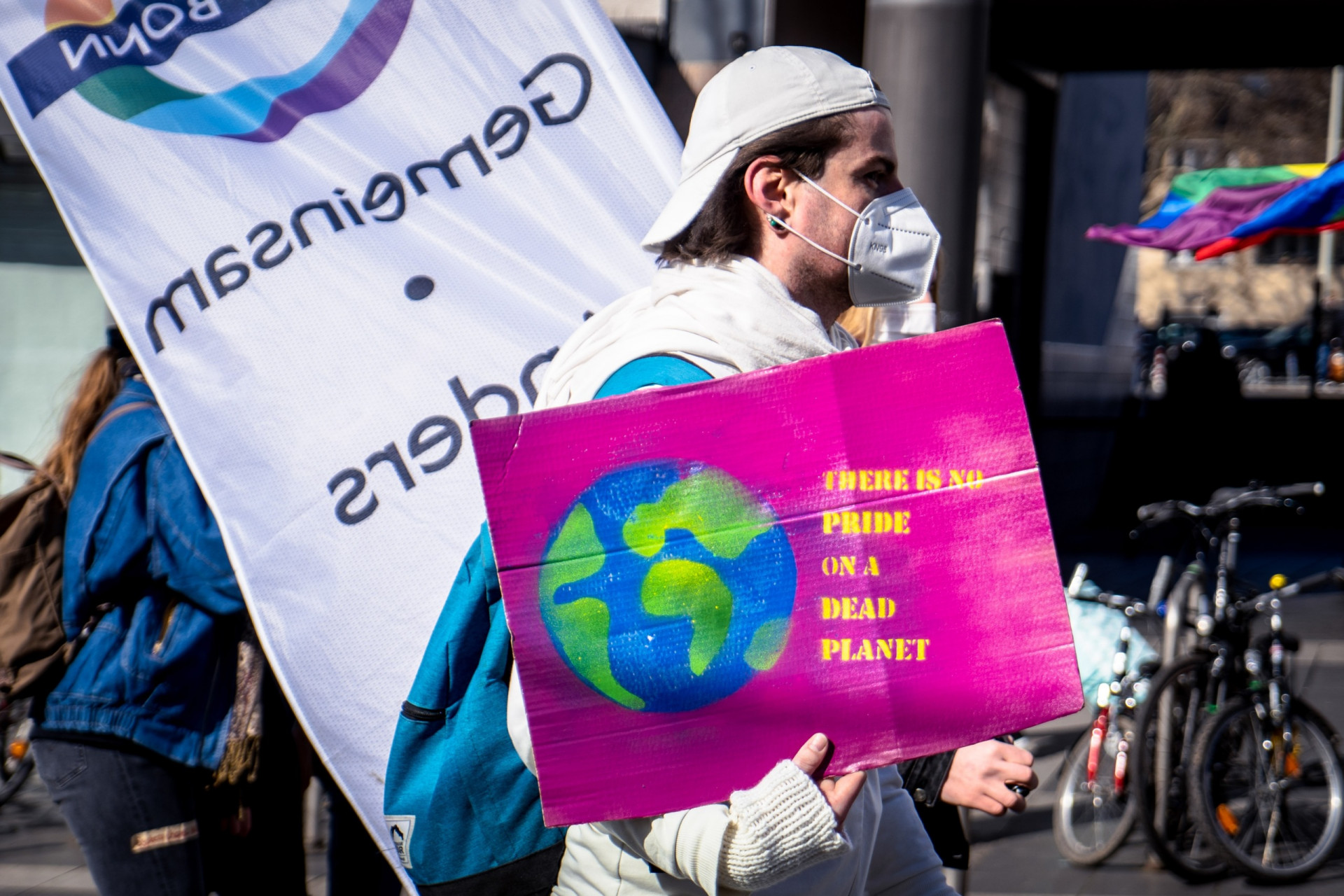 We have a choice in everything we do — we might not save animals' natural habitats directly, but we can live a more sustainable lifestyle and lessen the burden we put on our planet while also bettering our own quality of life.
---
Editor's Note: The opinions expressed here by the authors are their own, not those of Impakter.com — In the Featured Photo: Baby Seal, June 2019. Featured Photo Credit: The National Oceanic and Atmospheric Administration Photo Library.