Insurer Prudential and lenders ADB, Citi, and HSBC plan to speed up the closing of coal-fired power plants in Asia by buying and closing them within 15 years.
Fifteen years is much shorter than a plant's average lifetime of 46 years, and is partly possible because of the banks' access to cheap money. This will help pay off debt and investors while coal is still being burned for energy. Meanwhile a separate facility will invest in renewable energy supplies that can supply the grid when the plant is powered down. 
Led by the Asian Development Bank, this is an example of the great potential the financial sector has to speed up the transition to zero emissions. The group plans to present a model at the COP26 climate conference in November, and could complete its first purchase in the next year. 
Responsible for 46% of carbon emissions worldwide, coal is the single biggest contributor to anthropogenic climate change; the International Panel on Climate Change (IPCC) is calling for a drop in coal-fired electricity from 38% to 9% of global generation by 2030.
How it works:

coal
The finance packages will comprise a mixture of equity, debt and concessional finance. 

After handover, the banks will operate coal-fired power plants with cheap low-risk capital to repay investors and debt. 

Meanwhile another facility,

"attracting finance on its own

," jump-starts investments in renewables and storage to replace the energy produced by the plant.
This private-public partnership provides compensation to coal power plant owners, who are often sitting on huge amounts of unreturned investment, and allows the phasing out of coal to be peaceful and faster in areas where the fleets of plants are "big and young and will otherwise operate for decades."
"If you can come up with an orderly way to replace those plants sooner and retire them sooner, but not overnight, that opens up a more predictable, massively bigger space for renewables," Donald Kanak, chairman of Prudential's Insurance Growth Markets, told Reuters.
The plan is not without its problems, however. It is not yet known how the banks will encourage owners to sell, or what will happen to the plants once they're closed.
---
---
This comes after the Guardian reported that banks in the UK actually increased their finance for fossil-fuel infrastructure after the 2015 Paris agreement, despite pledging to wind down their support of the sector. 
Barclays, HSBC and Standard Chartered were the top three providers of finance to the coal industry, with HSBC providing $6.5 billion to companies with coal interests in 2019. Lucie Pison, executive director of Reclaim, said: "the City of London isn't lifting a finger […] On the international stage the UK government has sought to lead a global exit from coal, but the financial sector clearly hasn't got the memo."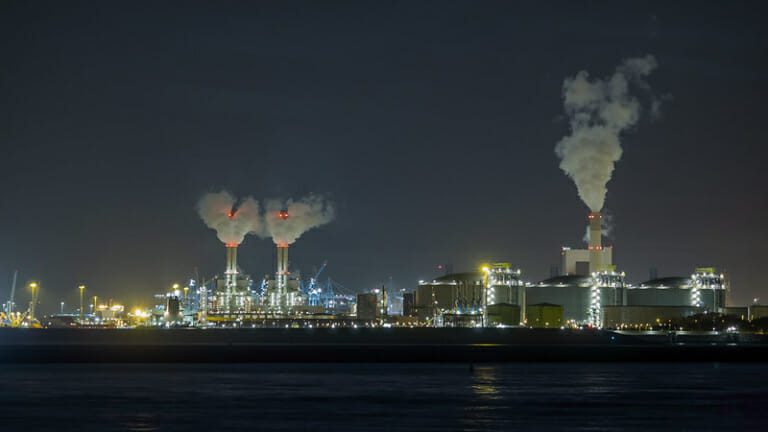 Adam McGibbon, a campaigner at Market Forces, said that this initiative would "only have meaning if HSBC commits to no longer finance the expansion of the fossil fuel industry and phases out its fossil fuel financing in line with the goals of the Paris agreement. Otherwise, this is just HSBC trying to make money from both ends of the climate catastrophe." 
Banks are under increasing pressure from the public, from investors, and from the government to stop financing coal. Reuters reports that ADB's plans are among the types of projects the US Treasury Secretary Janet Yellen wants banks to pursue.
If this model works, it could be a good response to this pressure, and set an example to financiers across the world. On its own, however, this approach is not sufficient action from banks, which must also stop their direct financing of coal plants.
---
Editor's Note: The opinions expressed here by Impakter.com columnists are their own, not those of Impakter.com. — In the Featured Photo: the inside of a coal plant chimney. Featured Photo Credit: Zoltan Tasi.