Saskia is the founder of The Greenlist, where she blogs and vlogs about her quest – and struggle – to live a more sustainable life in full transparency, documenting both her successes and failures with her followers. With her positive and open approach, she hopes to encourage others to make incremental changes in their everyday lives without being scared of making mistakes. Saskia has a Bachelor's Degree in Journalism and has been working professionally as a content creator for over 15 years. We asked her a few questions about her journey towards sustainability and what she's learned along the way.
How did you get interested in sustainability? 
At the end of 2019 I suddenly became aware of all the 'stuff' clogging up our house had a major environmental impact, and I was passing the buck onto the next generation as a result. So, as a New Year's resolution I wanted to radically change course and decided to buy nothing new for a year. Since I was a complete newbie in my quest for a greener lifestyle, I thought it would be fun to start blogging and vlogging about all the unexpected problems a beginner like me would run into (and it also helped me to stick with the challenge, since 'everybody' was watching).
This sharing of struggles and beginner problems turned out to be a hit online, it attracted a lot of smart people who would advise me on my challenge as well as people who would also like to start with a greener lifestyle. What started as a personal challenge has grown into a quest of our entire family (my husband David, 38, and six year-old son, Frank) to explore sustainability in all aspects: doing groceries, buying clothing, interior styling,  going on date nights in eco-friendly restaurants, buying second hand, sustainable travel and more!
I blog and vlog about this journey on Instagram @thegreenlist.nl and on my blogsite thegreenlist.nl. I share experiences, tips and struggles. I ask my community for advice so that I can learn from them, and so we can learn from each other as well. That open, social, and journalistic approach seems to be appealing to many people given the success of my Instagram and site. I have a Bachelor's Degree in Journalism and I have been working professionally as a content creator for over 16 years. 
I'm currently working hard behind the scenes to transform my blogsite into a fully-fledged green lifestyle platform together with a great editorial team where readers can go for everything about a positive green lifestyle. We are expected to launch January 2022.   
What is your goal and who is your audience?
My goal is to live a sustainable life. I am researching this question in full transparency to show what is, and is not, possible. With my positive and open approach, I hope to start the right conversation, while I dare to share my own struggles. And that approach seems to be appealing to many people, especially Dutch women between 25-55.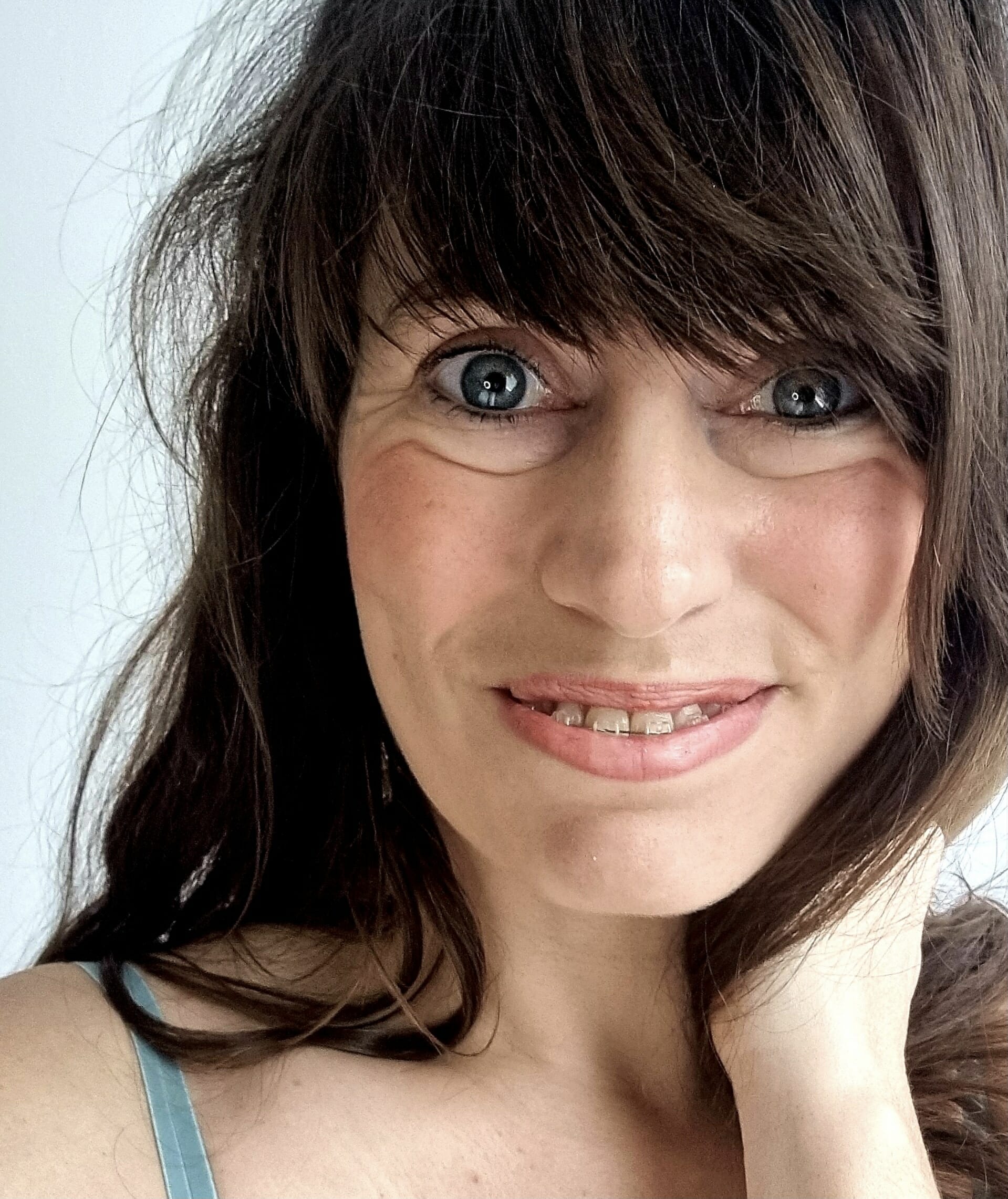 What has been the biggest learning curve in your professional growth?
At first I thought my search for a more sustainable life would be a practical assignment about researching and finding alternatives. But it turned out to be much more than that. For me it is a quest to try to live a more meaningful life. It's about slowing down and learning who you are and what is important for you. Realizing this made me a happier person. I'm more satisfied and came to the conclusion that aiming for less gives you more time, more attention, more quality in life. I can recommend this form of mindfulness to anyone. My quest turns out to be a great gift to myself.
What does sustainability mean to you?
My search for a climate neutral, or even climate positive, life. 
What are the biggest misconceptions about what you do?
Sustainability is a complex topic and as a result I came across misconceptions. Here are two that are common: 
1) We should look at the big polluters
With my blogs and vlogs focusing on personal change, I am definitely in the 'small things add up' camp. As a result, I sometimes receive gloomy remarks that all my efforts are insignificant compared to the big polluting industries out there. While it may be true that a small number of polluters has the biggest environmental impact, and that these industries should not be let off the hook, I also believe that now it is time for everyone to do their part.
2) Sustainability is only about climate
Climate change, loss of biodiversity, scarcity, environmental damage, poverty – there needs to be more education about our role in the biggest crisis we are currently facing right now and the steps that need to be taken to find a solution. There is a fundamental flaw in our linear economy and we are the generation to fix it. Next to a sense of urgency, stories of hope and opportunity need to be told to motivate people.
What's a day in your life like?
I start every day with an Instagram post at 7AM. Creating content is my passion and the last thing I do before I go to bed. I realised that making content and inspiring others to make sustainable steps is my way of doing 'my part'. Even if there is only one person a day who makes a more conscious choice because of my content, then my day has already been a success.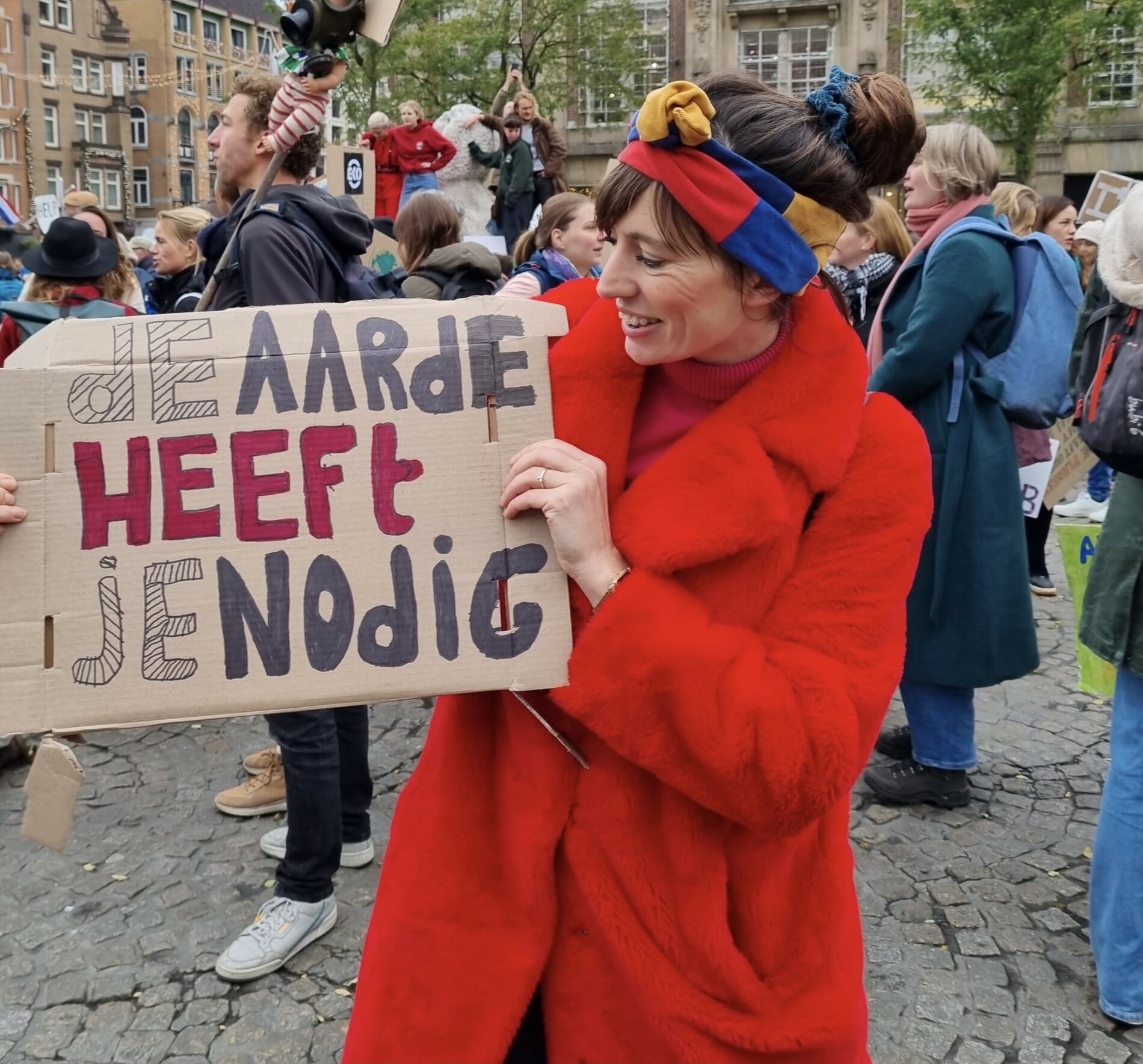 Who inspires you? 
The book How Are We Going to Explain This by Jelmer Mommers opened the door to sustainability as a topic of interest for me. Lifestyle changes will help to slow down the biggest climate catastrophes, but ultimately technical innovations will be our only hope of avoiding these catastrophes. Therefore, Bill Gates' book How to Avoid a Climate Disaster has a permanent place on my bedside. Lastly, it is a cliché but my son Frank is my greatest joy in this world. The idea that I will need to explain to him one day what my generation did and did not do to prevent a climate disaster motivates me every day to do more.
Who is someone you want us to know?
I love the international movement "Climate Conversations" (Klimaatgesprekken in Dutch). In my opinion everybody should attend a course at least once and it should be mandatory in high school. I attended the program to become a climate coach and it gave a boost to my process.
One sustainable product you can't live without?
It's not a product, it's a passion: thrift shopping.
One eco-friendly habit you wish everyone practiced?
You vote with your wallet. I wish there was more awareness about the things people buy. About the people who made it, about the working conditions and their wage, about the damage made to the environment, the climate and biodiversity loss. All those things are not reflected in the price, although they should. I'm convinced that if people knew more about the things they are buying, they wouldn't purchase them. My tip is to ask yourself more often, "Do I need to possess this?" And if the answer is yes, ask "What is the most sustainable option?"
---
Editor's Note: The opinions expressed here by Impakter.com columnists and contributors are their own, not those of Impakter.com. — In the Featured Photo: Saskia with her husband David and her six-year old son Frank Featured Photo Credit: Saskia Sampimon-Versneij