His Time of Day
Could it really be true? Is this happening now? Did she really say that word? He follows her.
She's tying her shoes now; he knows they are going. It's time for the walk.
His walk is the one time a day he can experience an identity beyond his life at home. Even when a dog spends time outside in your yard, going for a walk is an unmatched experience for him where he'll see, sniff, and encounter the unexpected.
But a dog's vulnerability and curiosity can drive them into danger if they aren't properly cared for during their walks. A trustworthy leash and supportive harness are essential to a safe and enjoyable walk for your adventurous pup.
If you love your dog but also care about the environment, why not buy him a sustainable leash that will last his lifetime and help preserve our planet?
The Impakter Eco Marketplace has multiple eco-conscious brands selling dog walking gear.
His Collar
Your pet's public identity is determined by his collar. Just think about it, you're encountering another pet and their owner as you pass by each other on the sidewalk. The dogs notice one another from afar and one begin to whimper. He must see how stylish the other pup is, wearing a handmade Malulu collar.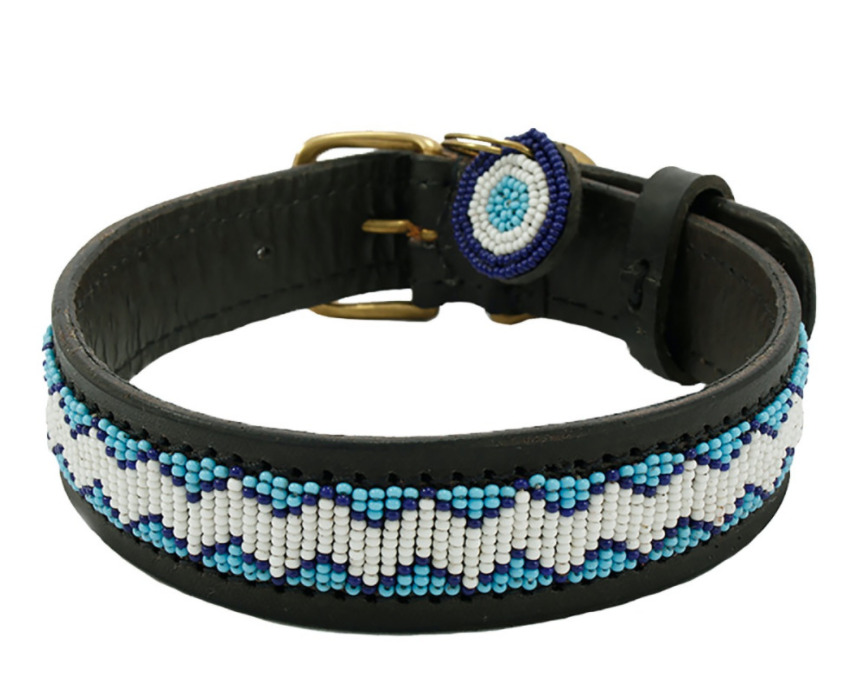 Malulu partners with skilled artisans in Kenya who preserve traditional craftsmanship working in fair trade shops where safety and livable wages are ensured. Each collar, available in mini, medium, and large, is made from leather and recycled brass. The intricate bead designs will have your pup feeling confident and luxurious as he prances down the street during his favorite time of day.
His Leash
Combining durability and style, Laboni offers various sizes and colors of robust leather leashes. Suitable for all weather and patinaed for a firm grip, Laboni's GIRO Collection consists of handcrafted must-haves for every dog and their owner. The company operates under five SDG's and focuses on optimizing comfort for you, your pup, and the planet.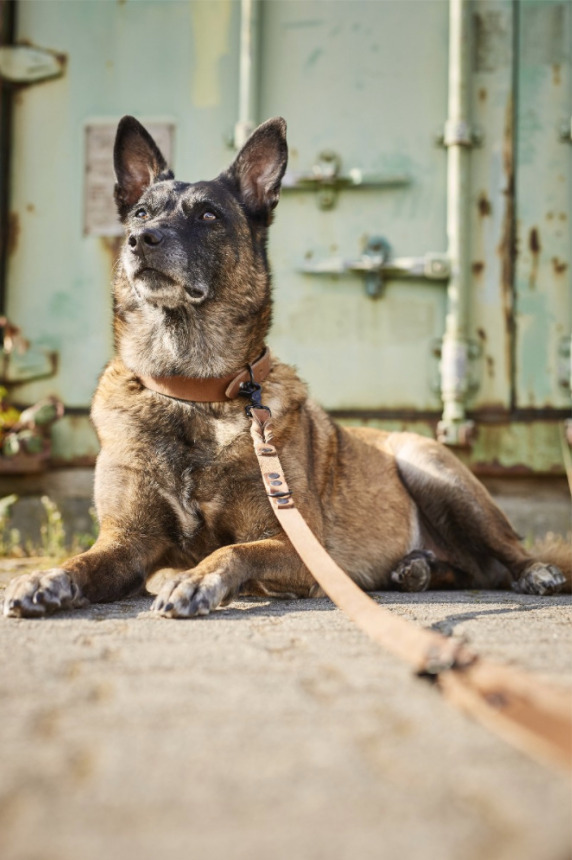 His Harness
Made from 100% Recycled Polyester, Woolly Wolf's harnesses will allow your dog to feel secure and in any of the styles offered on the Eco Marketplace. Harnesses are important to prevent injury to your dog's neck. Too often, dog owners practically drag their dog on a walk because they're impatient. Unfortunately for the dog, what most humans fail to realize is how painful an excessively taut leash is when attached to the neck. Suiting up your dog with a stable harness lets owners tug at a stubborn pet without damaging their neck tissue.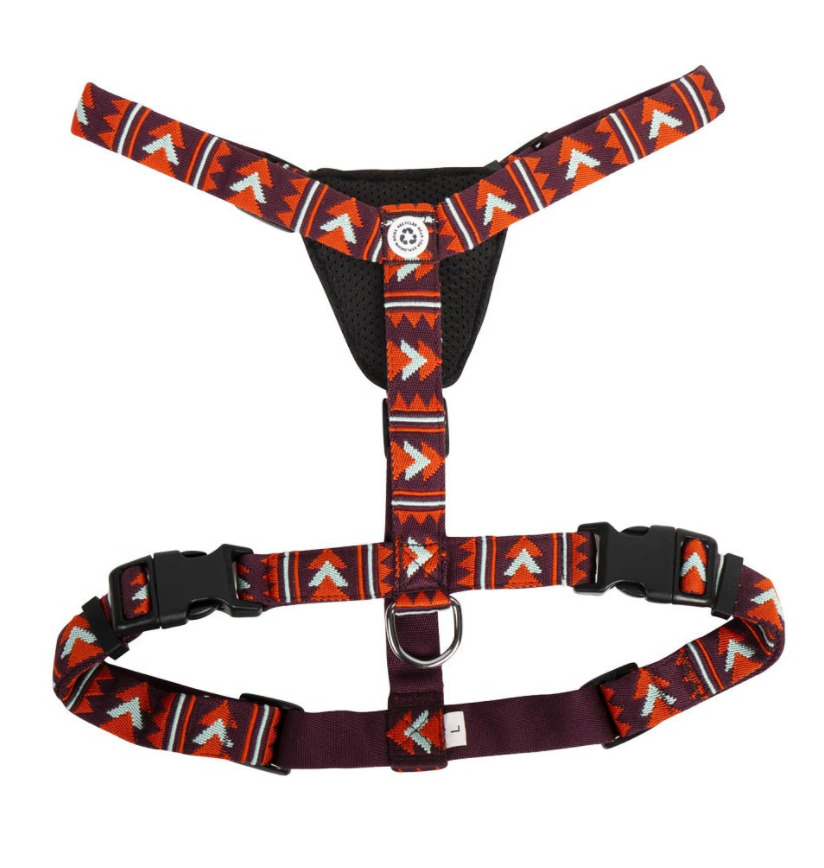 Let your dog take his time to do his business and enjoy himself. He's likely been cooped up in a cage or just napping all day — this is an extremely exciting time!
His Treats
You'll need to make sure you have bags to pick up after your dog. Treats should also be used as a reward for good behavior or spark motivation during the walk. Bosco Ecopets offers two types of carrying cases on the Eco Marketplace that can be used to store these essentials.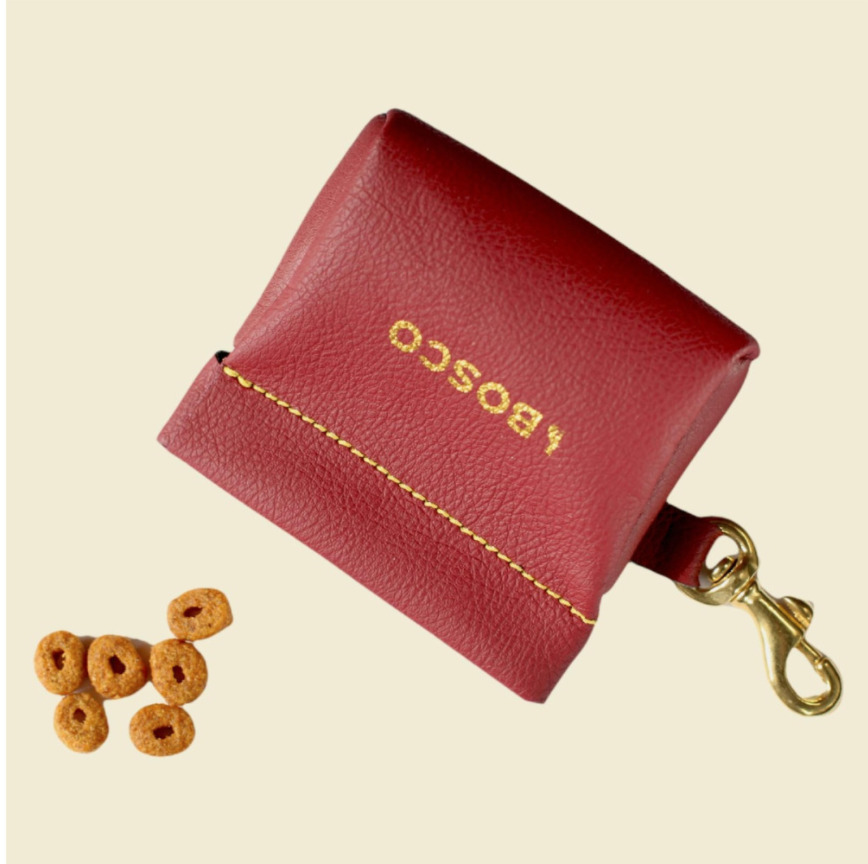 Made entirely from Appleskin, a vegan and sustainable alternative to leather that uses waste from the food industry, Bosco's treats and bags holders are easy to carry or clip to your pup's leash. Italian artisans handmake each pouch to be lightweight, durable, and waterproof. Bosco even ships in eco-friendly packaging!
Toss him a treat and give him a few extra moments to sniff the endless alluring smells. Once he has gotten his fix, gently coax him to continue moving because after all, this is a walk.
An Extension of Us
You'll likely notice your dog will oppositely match any resistance you give him because he feeds off your tension and energy. Vast advancements in animal to human communication techniques are now transpiring, bringing us closer than ever.
The more we learn about other species and their communication styles, the more we'll understand our own. As we're coming to witness, we're not so different from our beloved pets. Besides two extra legs and some fur, we all live and die the same, while searching for love and happiness in the meantime.
Make your puppy and our planet happy with sustainable pet gear and longer, leisurely walks.
---
Editor's Note: The opinions expressed here by Impakter.com columnists are their own, not those of Impakter.com — In the Featured Photo: two dogs on a walk. Featured Photo Credit: Puppy Leakes 700 × 400.