Editor's note: This article was first published on the Global Solutions Foundation blog. It has been republished here with the author's permission.
Globally, around 1.6 billion people lack access to adequate housing, and it's estimated that $11 trillion will be required to meet the current housing shortage. With a growing global population, finite resources, and the effects of climate change, it is evident that innovative solutions will be required. Nabeel Siddiqui, who represented Pakistan as a Young Global Changer in 2019, is promoting an alternative, yet sustainable approach to housing.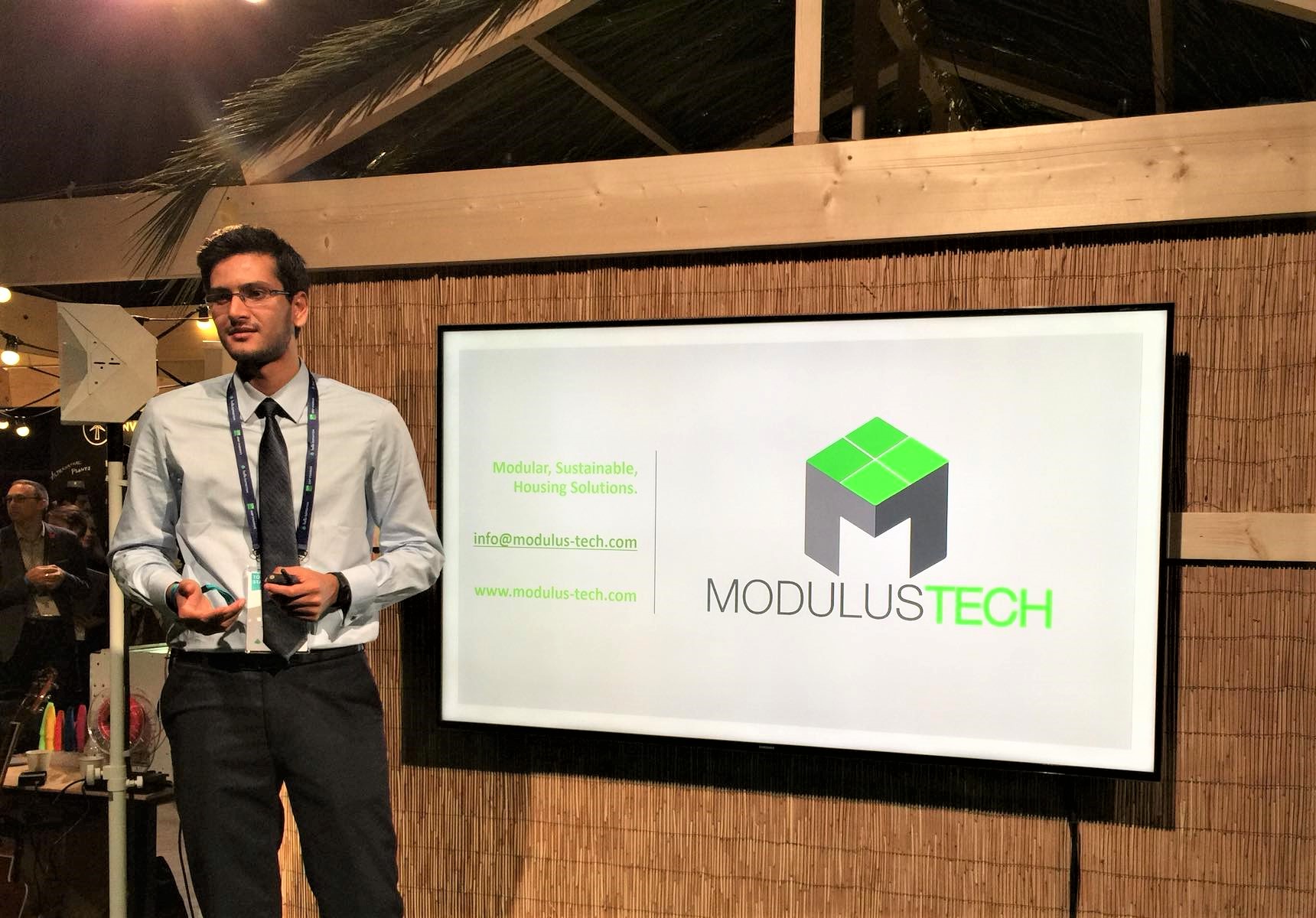 He and his team at their start-up, ModulusTech, have "developed a flat-packed housing technology which is cost-effective, quick to set up and provides proper living conditions while being relocatable." Flat packed autonomous houses can be raised quickly without the need for specialist equipment, can have their own renewable electricity and waste supplies, and can be expanded through add-ons if required. They can also be transported easily and quickly into areas where they are needed, for example, into disaster areas.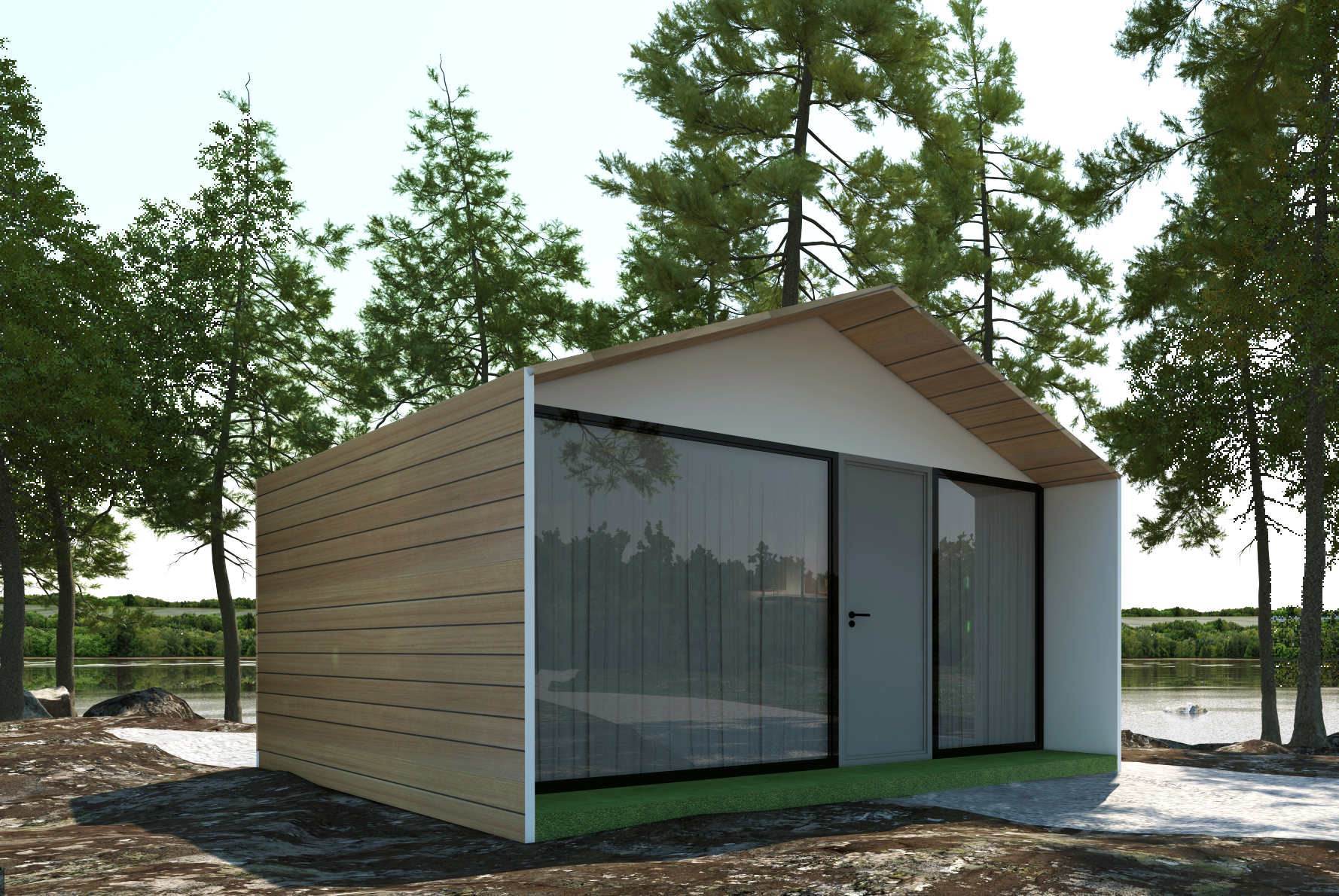 Says Nabeel, "our long-term vision is to create autonomous communities that run completely off-grid using low-carbon energy-efficient housing, smart microgrids that best utilize renewable energy, solar-powered water purification systems, and a sustainable food supply." Housing and shelter are two of the most basic human needs and without these, we cannot reach our true potential. 
In his personal blog, Nabeel mentions his shock at the large number of refugees that have arrived in Pakistan in recent years as well as other nations. "From refugees to people losing their homes due to earthquakes, and flooding, Pakistan has seen a large number of displacements and is currently facing a shortage of over 10 million housing units" he acknowledges adding that "a large urban population (over 45%) lives in slums or shantytowns." His enterprise was born from there.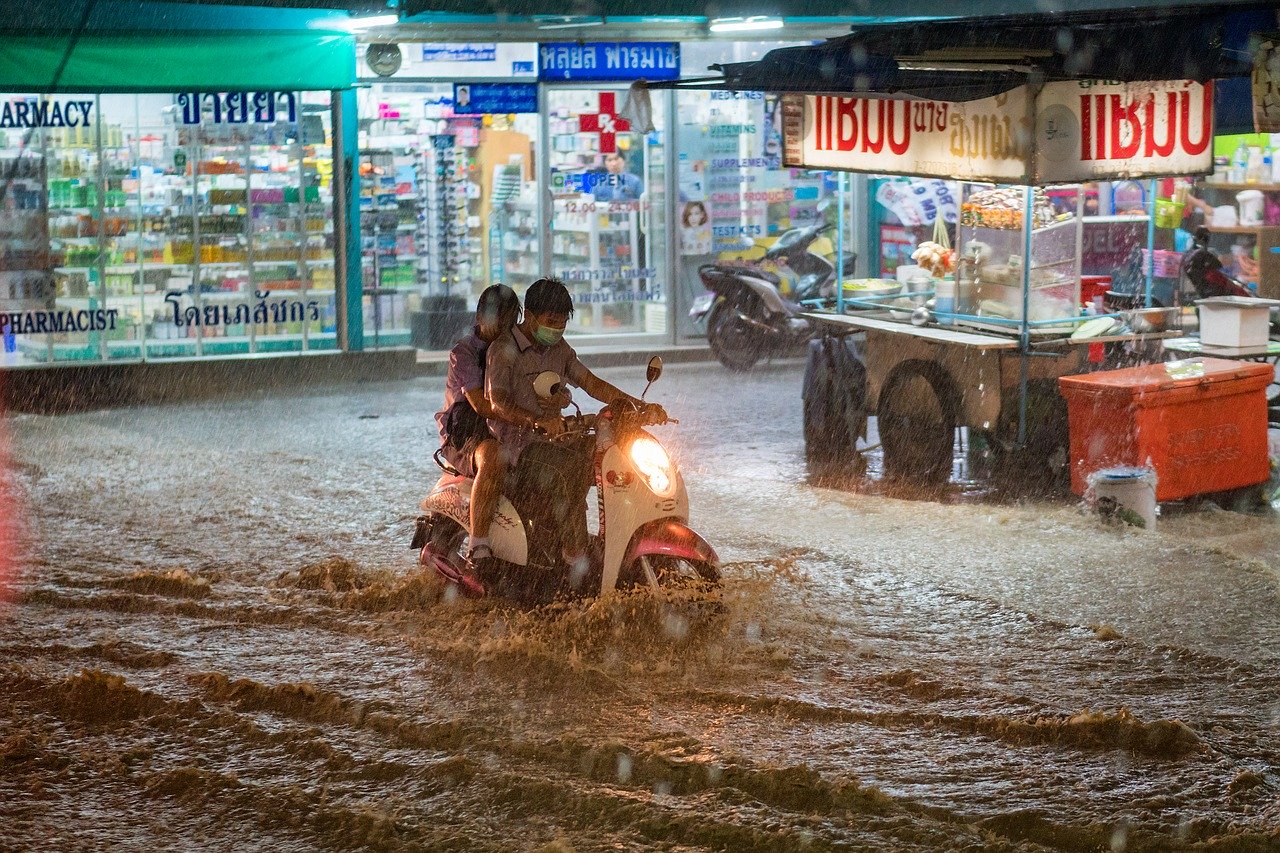 At present, each house produced is 16×16 square feet, can be assembled by only three people in about three hours. It is worth around USD 3,000 and has a lifespan of about 30 years. If necessary, such as because of an impending natural disaster warning, houses can be packed up and moved to a new location.
Eleven flat-pack houses can be transported anywhere on a single truck, thereby potentially enabling entire new communities of houses to be set up within as little as a month. Since 2019, his team has built almost 60 houses with more already planned.
The impacts of climate change are of major concern to Nabeel who believes no single individual or organization can resolve it. "Given the little time to solve this crisis before it is too late," he says, "if we want to save the planet, we must all show resolve, everyone needs to do what they can and work multilaterally."
He also suggests that what's required is a focus on "long term impact, forming partnerships and taking calculated risks [to] help expedite progress and tackle sustainable development issues."
It is estimated that each flat-pack house has a carbon footprint 52 times lower than traditional concrete homes. Recent trials in the desert have proved their ability to remain cooler than the outside environment even when external temperatures reach 50 degrees Celsius or more.
This is mostly thanks to the passive strategies, use of energy-efficient composite materials, and the use of insulation. Current and potential uses for houses like these and off-grid, energy-efficient units include affordable housing, health clinics, school classrooms, disaster response units, military camps, temporary facilities, site offices, labor housing, public toilets, and eco-tourist rooms.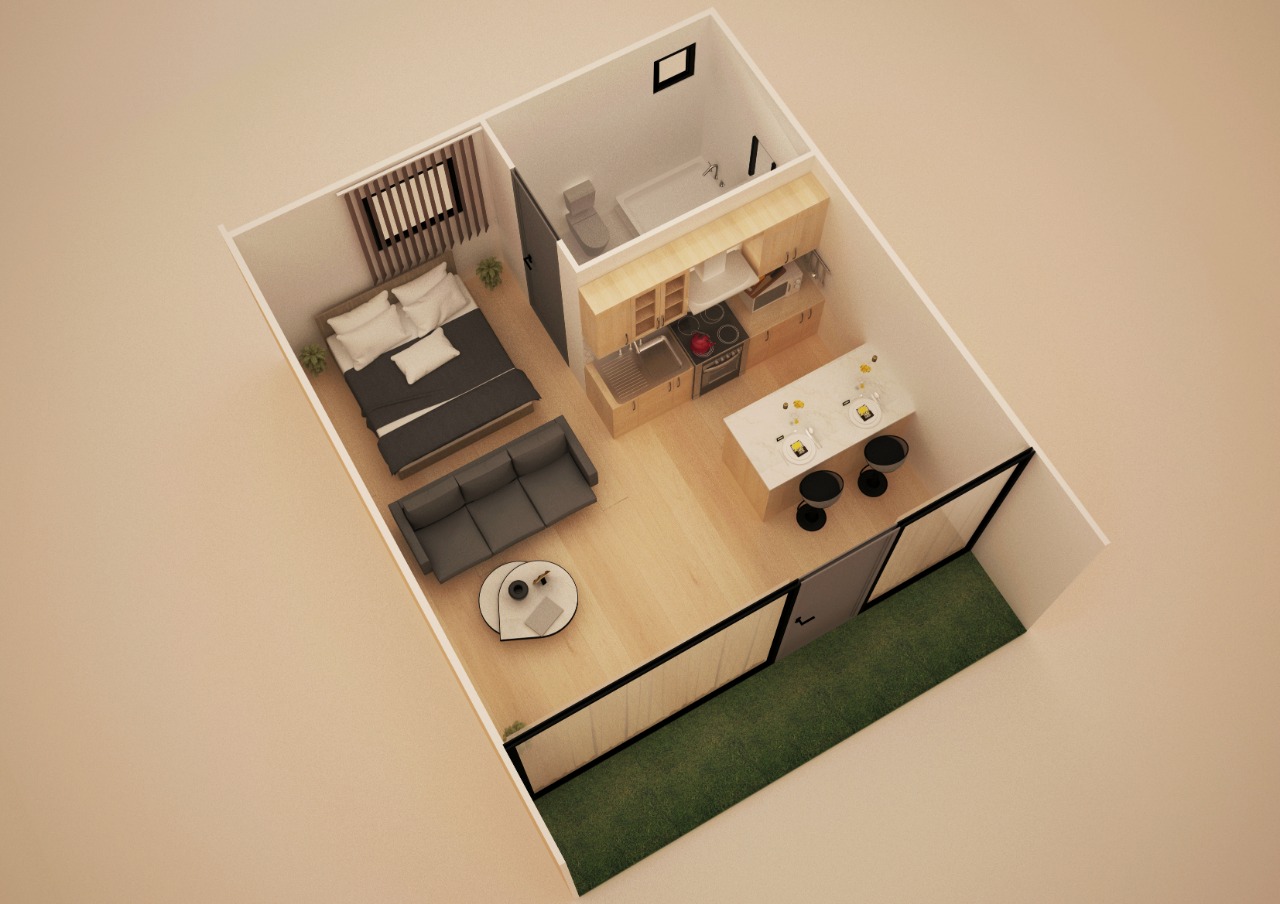 Innovative partnerships with other organizations and the Young Global Changers (YGC) alumni network have also been of significance to Nabeel as a start-up founder.
"The sheer passion and willingness of the YGCs to take on world challenges," he says "is truly inspiring" and that "getting to know the YGCs gave me a lot of [assurances]."
In the future, he believes it would be highly beneficial if "we could somehow pool this human resource to work on selective ideas" and YGCs with specific expertise and skills could be paired with others looking to tackle complex, multi-dimensional sustainable development challenges like housing.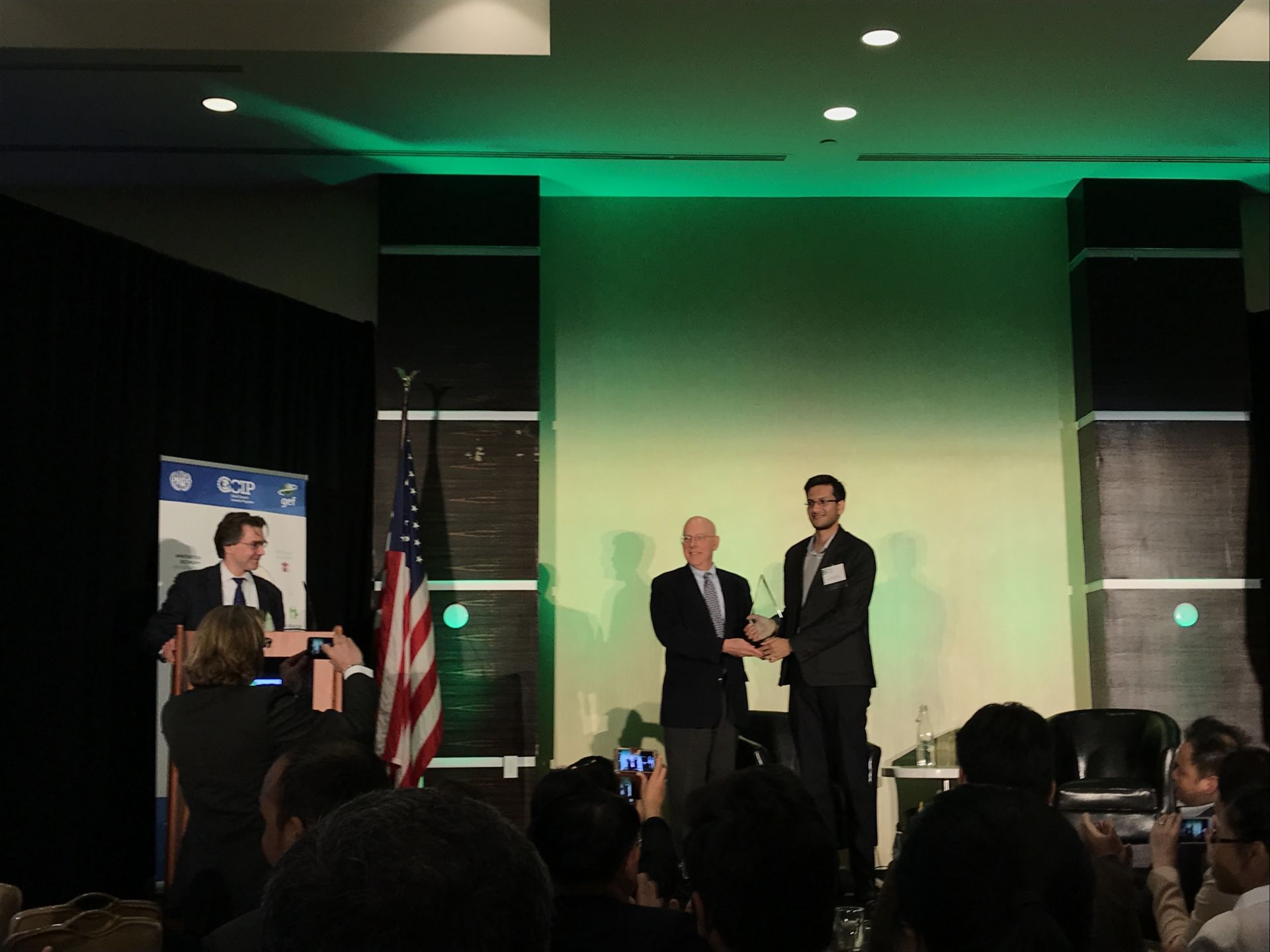 Not being "too sure about the future" suggests that Nabeel has considered the vast scale of the housing challenge. While happy to be recognized and awarded, his immediate focus is on continuing to grow his business and providing more low-cost affordable homes to those who most need them.
As he says in his blog, "the gratification makes the struggle worth it. And the sheer potential impact of the product is what keeps you going."