Fashion is one of the biggest polluters in the world. In the US alone, a staggering 85 percent of all textile waste is not recycling, making up nearly 5 percent of all landfill space. Annually, an average American throws away 70 pounds of clothing and other textiles. 
The founders of Reform studio decided to combine fashion and recycling. As they put it themselves: it all started with a plastic bag. Mariam Hazem and Hend Riad are using design to spread awareness about waste management in Egypt, encourage consumers to make conscious choices and drive the world of fashion towards a more sustainable future. Impakter spoke to one of the co-founders about the origins of Reform and their future projects.
How was your design studio born? Was sustainability in the picture from the beginning? 
Mariam Hazem: I and my partner Hend Riad are product designers, graduates of Applied Sciences and Arts at the German University in Cairo. During our last college year, after the 2011 revolution in Egypt, we were super excited to be part of the great change around us, eager to make a stand and make a difference.
The feeling of responsibility towards serving our society and environment gave us the motivation to try solving some of the major problems in Egypt. We started to deal with waste as a raw material, trying to transform its negative impact into a more positive one. After researching the topic, we found out that plastic bags were the second most-used and discarded product in Egypt.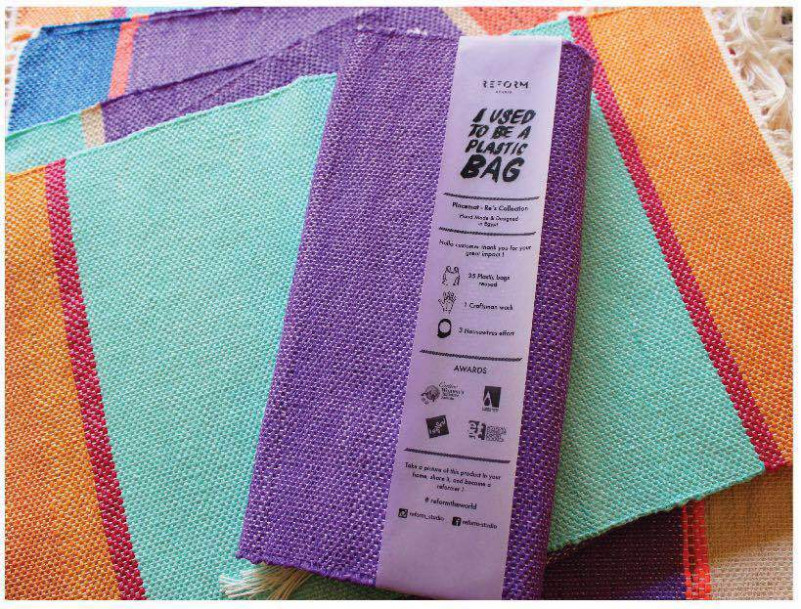 IN THE PHOTO: Plastex products.CREDIT: Reform
Every minute globally around 9 million plastic bags are given out for free, the average use of a plastic bag being just 12 minutes. An estimated 120 barrels of oil are required to make the bags we consume in minutes. This is how we came up with our first product Plastex, and this is how Reform Studio was born.
Plastex is a 100 percent handmade eco-friendly fabric that translates the need for environmental sustainability. The fabric is made out of wasted plastic bags and recycled cotton threads. The focus of innovation lies in transforming discarded wasted plastic bags into a new raw material that has environmental, social, and economic benefits, through using feasible manufacturing techniques.
Environmentally, we prolong the life cycle of plastic bags from minutes to years.
Socially, we took reviving the weaving industry in Egypt, as one of our main goals to restore an old craft that is on the brink of extinction. While focusing on empowering local communities and encouraging craftsmanship. While we took the opportunity to help and empower underprivileged women with limited resources offering them new job opportunities to create a sustainable source of a proper fair income.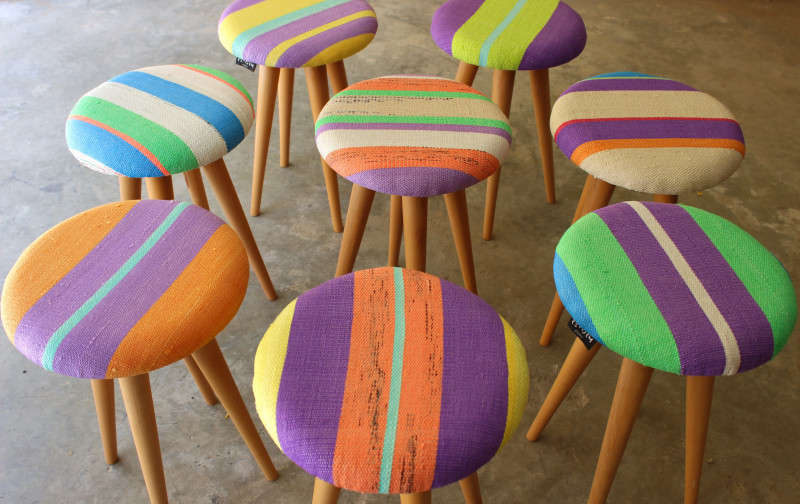 IN THE PHOTO: Plastex products.CREDIT: Reform
What does sustainability mean to you?
M.H.: For us, sustainability is a wide umbrella of many things. For instance, restoring an old craft that is on the brink of extinction. The automation of weaving industry affected handmade crafts to the extent that craftsmen would not be able to make a living from it, putting the craft itself in danger of dying out within a decade. Sustainability is giving back to your community by empowering underprivileged women, to sustain a healthy proper environment for their children. Sustainability is taking action in fighting global warming, preventing pollution, and spreading awareness.
The future of our world revolves around sustainability.
What is most important for you in your work? What inspires you? 
M.H.:  The main factor behind our work is to design for a cause, we design for a better quality of life. So what inspires us, is simply solving problems through design. Whenever we start working on a new project, walking down the streets of Cairo, observing daily problems has become a ritual that plays an important role in our inspiration phase.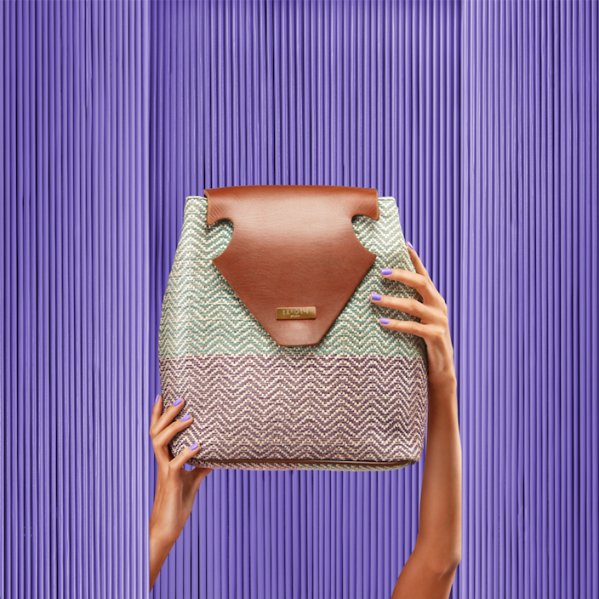 IN THE PHOTO: Reform backpack.CREDIT: Reform
What is your consumer like? Can you describe him/her?  
M.H.: Reform is a lifestyle brand that markets green, socially responsible, unique, trendy, well-designed, handmade products that suit different tastes. What our customers have in common is that they have strong personalities with conscious minds and want to be part of our story.
How do you see the future of your company? Where would you like to be in 5 years? 
M.H.:  Our vision is seeing Reform as an international sustainable lifestyle brand, that designs responsible products that benefit the environment, have a positive impact on the society and satisfy the user's taste. In the next 5 years, our plan is to expand to the European market, working with bigger partners for distribution, while developing other fashion lines for women and men along with our furniture and home accessories collections.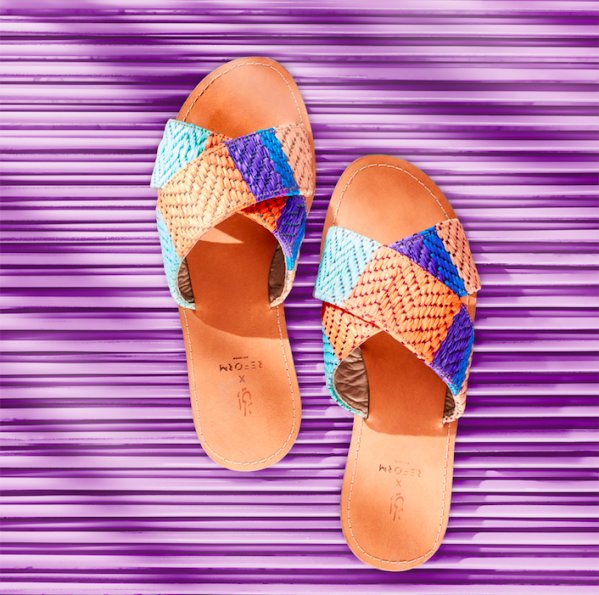 IN THE PHOTO: Reform sandals.CREDIT: Reform
In your opinion, what can design be a driving force of sustainability? 
M.H.: Design is a strong tool that can make a change. Whether you are a business owner or a designer, you need to be clear about how you are going to include sustainability in your plan from the beginning.
You don't need to be a genius to support global change and help increase awareness of global pollution and mismanagement of waste. You simply need to be an eco-responsible person with a smart plan.
In your opinion, what needs to change in the industry for design to become 'greener'?
M.H.: In order to become better we need to be conscious of our actions and clearly define our needs. Everyone in the industry needs to take initiative and think how they can contribute to a better greener world. That applies to big brands, entrepreneurs, designers, workers, craftsmen and even customers.
In practice, becoming environment-friendly could lower your costs because companies will end up reducing the materials they use, so it's a win-win situation.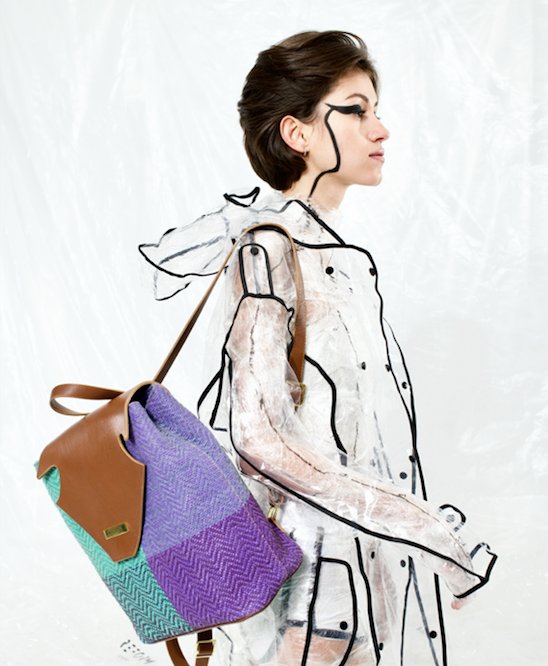 IN THE PHOTO: Reform backpack.CREDIT: Reform
Has your own life changed since you've made sustainability a core principle of your work?
M.H.: Of course, our lives have changed a lot since we opened Reform. From day one the core of our business has revolved around sustainability. Spreading our message and feeling the impact growing and reaching so many people have become our power engine to keep going.
What advice would you give to designers/entrepreneurs who are thinking of starting a sustainable business?
M.H.: Never give up on your dream and never lose faith! It's not an easy road but it will worth every second.  Set your goals straight, shoot high and start running. "Only a life lived for others is worth living" said Albert Einstein.
Some of your dreams should be about others, try to give back to your surroundings, your community through doing what you love the most. Be passionate about your work, you won't achieve anything if you don't believe in yourself and in what you're doing. Every person on this planet can make a difference, so make your existence meaningful!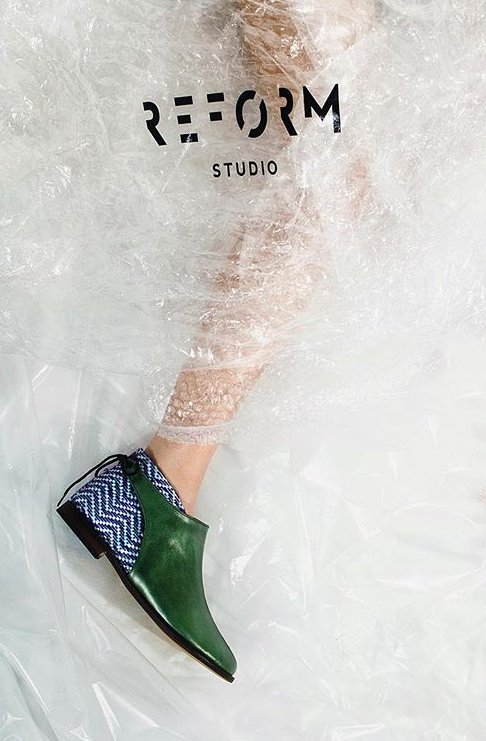 IN THE PHOTO: Reform shoes.CREDIT: Reform
Reform was received several awards over the past few years:
2014

Cartier

Women's Initiative awards Deauville, France, representing Middle East and North Africa

2014  Silver A' Design Award, under the theme of sustainable products and green design, Como, Italy

2013  SaloneSatellite 2nd prize Award at Salone Internazionale del Mobile in Milan, Italy

2012  First golden Award at Design+Industry in Cairo, Egypt
You can learn more about Reform on their website and Instagram.
---
FEATURED PHOTO: Reform shoes.CREDIT: Reform
Editors note: The opinions expressed here by Impakter.com columnists are their own, not those of Impakter.com