Although NATO and the EU have been remarkably united in their response to the Russian invasion of Ukraine, there are increasing strains. Peace talks have slowed and sanctions against Russia have caused inflation to rise in European countries. Most recently, Hungarian prime minister Viktor Orban and Turkish president Recep Tayyip Erdogan have halted NATO and EU plans to undermine Putin.
Authoritarian "strongman leaders," as the New York Times call them, Erdogan and Orban may be outliers in NATO and the EU respectively, but their membership means they can use the organisations' consensus requirements to address their national interests and block the progress of others. 
On Wednesday morning, Finland, and Sweden's ambassadors to NATO formally handed their membership requests to NATO Secretary-General Jens Stoltenberg.
In response, Erdogan immediately declared his objections to a quick accession for Finland and Sweden into NATO: 
"Today, we are effectively one of the countries that give the most support to the activities of the alliance. But this also does not mean that we will unquestioningly say 'yes' to every proposal brought before us."
At the meeting of the North Atlantic Council (NATO's governing political body), Erdogan then blocked a procedural vote on the accession process, which meant that alliance members did not reach the unanimity needed to move ahead.
Why are Finland and Sweden joining now?
Almost three months after Putin launched Russia's unprovoked invasion of Ukraine, fighting is still rife. Only recently, Ukrainian troops were removed from the Azovstal steel works, the last Ukrainian stronghold in the port city of Mariupol. This evacuation reflects the continuing severity of the situation.
NATO is therefore urgently trying to get Finland and Sweden to join NATO for the security this would provide for both them and NATO. 
Based on their proximity and European alliances, the nations are diverging from their traditional neutral positions to seek protection within NATO. Sweden and Finland's inclusion would redraw Europe's security map, meaning that NATO could better defend Estonia, Latvia and Lithuania and the Baltic Sea. Accession speed is however imperative, as Putin could soon retaliate to this news.
Sweden and Finland did not join NATO in the past as they thought that this would provoke Moscow unnecessarily. Both nations have long pursued policies of neutrality, and then non-alignment, to avoid antagonising a major regional power.
Finland's concerns were practical; it shares a 1,300km border with Russia, and declared independence in 1917 after more than a century of rule by Moscow. Its army had fought off Soviet forces in WW2, twice. Sweden's opposition to NATO has been more ideological, with its postwar foreign policy centering on multilateral dialogue and nuclear disarmament. Sweden has long seen itself as a mediator on the international stage and ran down its military after the cold war.
Now, however, the nations are keen to join NATO as many feel that joining NATO will keep them safe from Putin's unpredictability and give them protection from a nuclear state. 
Finland's prime minister, Sanna Marin, and her Swedish counterpart, Magdalena Andersson, said last month that Russia's invasion of Ukraine had "changed Europe's whole security landscape" and "dramatically shaped mindsets" in the Nordic region. 
Polls show public support for NATO membership has trebled to about 75% in Finland and surged to about 60% in Sweden from before the invasion until recently. In a vote in the Finnish Parliament on Tuesday, 188 lawmakers out of 200 voted in favour of the application and eight against it.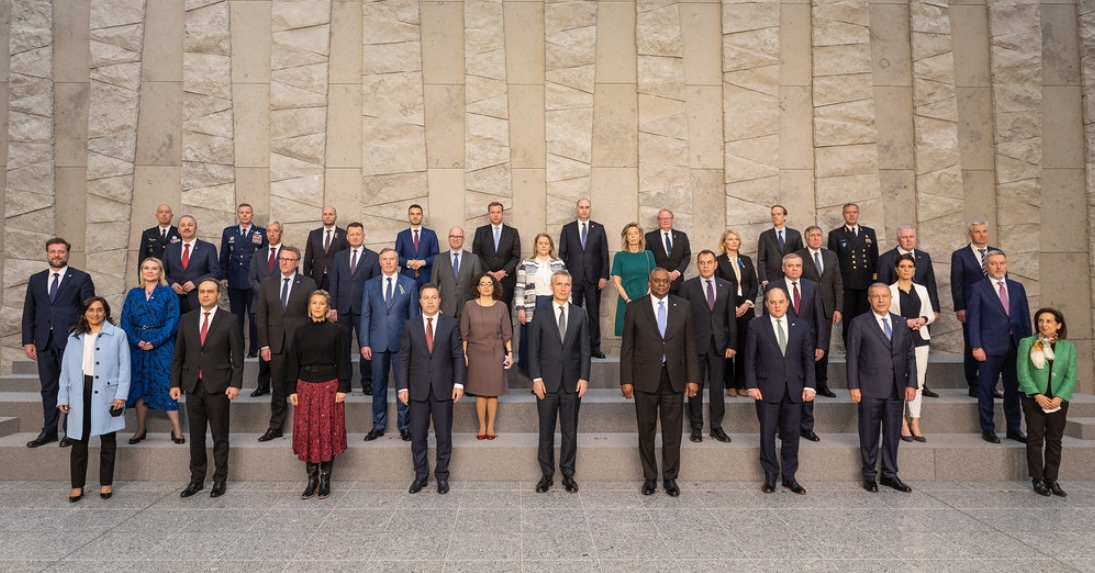 NATO's 30 members all have to ratify Finland's and Sweden's applications, but the process can only begin once the defence alliance issues an accession protocol and formally invites the two countries to join. US president Joe Biden will host Finland and Sweden's leaders at the White House on Thursday to discuss their applications. Biden stated that he strongly supported the bids and "looked forward to working with the US Congress and [their] NATO allies to quickly bring Finland and Sweden into the strongest defensive alliance in history."
Turkey throws a spanner in the works: The Kurdish issue
Erdogan is seen by some members as the "bête-noir" of NATO. Although Turkey joined the alliance in 1952, the nation has become increasingly autocratic and anti-democratic under Erdogan's leadership. 
Accordingly, Erdogan refusing to agree to Sweden and Finland's entry is not the first time he has caused diplomatic upset; Turkey also recently bought a Russian air defence systems from Putin that could also compromise NATO.
Alas, as a NATO member, Turkey's approval is necessary for Finland and Sweden to join NATO.
Erdogan's opposition is based on his view that Finland and Sweden support "terrorists," which references the separatist Kurdistan Workers' Party (PKK), the major resistance group to Turkey's treatment of Kurds whom the Turkish government sees as terrorists.  
The plight of stateless Kurds has long caused international contention. Despite the EU and US listing the PKK as a terrorist group, Sweden and Finland have not extradited PKK members over human rights concerns, and have provided protection and shelter for the group before.
This caused Erdogan to describe Finland and Sweden as "guest houses" for the PKK, and "hatcheries" for terrorism. Erdoğan's distrust of Sweden is also rooted in Sweden hosting Gulenists, political followers of Fethullah Gulen accused of staging a failed coup against him in 2016.
According to Anadolu, in his speech to the AKP Party's parliamentary group on Wednesday, Erdogan said, referring to Sweden:
"…giving all kinds of support to the PKK/YPG terrorist organisation and also asking us for support for NATO membership is, to say the least, inconsistent. NATO is a security formation, a security organisation, so we cannot say 'yes' to depriving this security organisation of security."
This, he says, also means that NATO has favoured Sweden and Finland's interests over Turkeys:      
"It wouldn't be wrong to say that we are bittersweet watching the solidarity and cooperation in the region. Because we, as a NATO ally who struggled with terror for years, whose borders were harassed, big conflicts occurred just next door, have never seen such a picture."
Erdogan's demands, and some hope for Sweden and Finland
Erdogan has therefore demanded that NATO ensures that Finland and Sweden stop offering "support for terrorist organisations" by limiting contact and financing with the PKK; that they clamp down on Gulenist Stockholm-based media, and that they lift export bans on certain arms sales to Turkey.
This decision came just before the Turkish foreign minister Mevlut Cavusoglu met with the US Secretary of State Antony Blinken in New York, where he stated that he wants security concerns to be addressed at NATO's annual summit meeting in late June, stressing Erdogan's surprise at the lack of respect Turkey has received for their sensitivity.
Finnish and Swedish officials have said they are open to dialogue with Turkey, and Swedish Foreign Minister Ann Linde stated that her country sees the PKK as a terrorist organisation.
Swedish Defence Minister Peter Hultqvist said that "we want to have contact with Turkey and our ambition is that this be resolved as quickly as possible," adding: "We are interested in as quick of a process as possible."
A Turkish official also confirmed that although they had halted plans for the moment, the prospect of Sweden and Finland joining was not out of the question. 
"We're not saying they can't be NATO members, just that we need to be on the same wavelength, the same page, about the threat that we're facing. We want to reach an agreement," the official said.
Jens Stoltenberg tweeted:
Spoke with Foreign Minister @MevlutCavusoglu about the decisions by our closest partners #Finland & #Sweden to apply for #NATO membership. #Turkey is a valued Ally & any security concerns need to be addressed. We must stand together at this historic moment.

— Jens Stoltenberg (@jensstoltenberg) May 16, 2022
Orban gets in the way of Russian Oil Embargo
A similar tussle is playing out between the EU and Hungary, the latter described by some as the EU's "bugbear" due to its persistent  undermining of democratic principles, the rule of law, and EU restrictions
Orban has long been a trojan horse for Putin within Europe and a danger to both democracy and the cohesion and security of NATO and the EU. This essential reporting by @panyiszabolcs has receipts. https://t.co/whi8AS0frT

— Ben Rhodes (@brhodes) March 30, 2022
This month, G7 leaders unanimously committed to ending dependency on Russian energy by phasing out Russian oil imports as part of a sixth package of sanctions for Russia. However, Orban has blocked the EU's embargo on Russian oil and on Monday, EU foreign ministers failed to pressure Hungary to lift its veto of a proposed oil embargo on Russia.
Although Orban has previously agreed to several rounds of sanctions, he is blocking the package of sanctions with the most potential for damage. The ban on crude imports proposed by the European Commission would be its harshest sanction yet and could last years. Hungary has also not yet sent Ukraine any weapons for self-defence.  
When ministers failed to reach a deal on Monday, EU Foreign Policy Chief Josep Borrell told reporters that Hungary had set out its argument based on economic, not political, concerns, but that minister had decided to provide an additional 500 million euros for arms purchases in support of Kyiv.
German Foreign Minister Annalena Baerbock is optimistic about a similar change in approach from the Hungarian government with regard to the oil embargo. 
"I am confident that we will find agreement in the coming days," Baerbock said.Hungary's Foreign Minister Peter Szijjarto said that the European Commission had not made a serious proposal regarding oil sanctions for a while, and that the EU would need to finance the investments and compensate for the resulting gas price rises, which he placed at 15-18 billion euros.
In response, Borrell questioned those figures, saying Szijjarto had spoken of much lower numbers prior, and that an embargo is beyond individual governments' demands. He also confirmed that an embargo would be "the best way to reduce Russian income for its war in Ukraine", which according to Bloomberg could amount to $320 billion this year (from energy exports)."The whole union is being held hostage by one member state… we have to agree, we cannot be held hostage," Lithuanian Foreign Minister Gabrielius Landsbergis said.
What Next? US ratification and NATO importance
Essentially, although Turkey and Hungary may both be outliers in their respective organisations, both are using consensus to see their political concerns addressed.
 In the interests of Ukraine, hopefully the blockade Erdogan has imposed on Sweden and Finland's NATO membership, and Orban's blocking of the Russian oil embargo, will not extend for much longer.
Regarding the former, Sauli Niinisto, the president of Finland (who will visit Biden with Sweden's prime minister Magdalena Andersson), said encouragingly that Turkish diplomats "have communicated to us from many sources that Turkey would not block membership" and that rapid US ratification could speed up membership bids and help overcome Turkish opposition.  
This will require assiduous diplomacy by NATO, and perhaps concessions by Sweden and Finland, who will  potentially have to agree to label the PKK a terrorist organization to get Erdogan to accept their NATO entry.
As for the Russian oil embargo, some diplomats predict that an agreement on Russian oil will be made at the NATO summit on May 30, and concessions here could include a longer transition period in imposing this for Hungary, Slovakia, and the Czech Republic.
More widely, these issues function to highlight the problems facing NATO. NATO was intended to be an alliance of democratic countries, but members such as Turkey and Hungary have moved away from democracy toward ethno-national populist authoritarianism.
Subsequently, if one sees the Russian-Ukraine war as a war between autocracy and democracy, in its attempts to help Ukraine win the war, NATO is plagued by the notion that its own machinery does not fulfil its supposed intentions, which could rot it from its own core.
---
Editor's Note: The opinions expressed here by Impakter.com columnists are their own, not those of Impakter.com. — In the Featured Photo: NATO Secretary General meets with Ministers of Defence for Finland and Sweden. Featured Photo Credit: Flickr.