Imagine a world where buildings not only provide shelter but also actively contribute to sustainability goals. This vision is at the heart of sustainable building, a forward-thinking approach that embraces environmental responsibility throughout the construction process.
Also known as green building or sustainable design, it aims to minimize negative impacts on the environment by considering the entire life cycle of a building, from its inception and construction to its ongoing operation and eventual demolition or reuse.
Recent findings from the 2022 Global Status Report for Buildings and Construction revealed the building and construction sector is falling short of its decarbonization targets, with CO2 emissions reaching an alarming all-time high post-COVID-19, making decarbonizing the sector and embracing sustainable building strategies urgent priorities.
The Environmental Impact of Traditional Building
The building and construction sector has a significant environmental impact. It accounts for 40% of all energy-related CO2 emissions. From the extraction and manufacturing of building materials to the construction process itself, it is a higher emissions sector.
Unsustainable building practices exacerbate these emissions, further intensifying the sector's environmental impact. Buildings also play a pivotal role in energy consumption. As the energy demand for heating, cooling, lighting, and operating buildings accounts for a significant portion of global energy consumption.
As a result, the carbon emissions from the energy sources used to power buildings contribute to the sector's overall environmental impact. Examining these aspects is crucial to understanding the urgency of sustainable building practices and their role in mitigating the effects of climate change.
Key Features of Sustainable Buildings Design
Sustainable design strategies embrace a range of green features that prioritize environmental awareness and resource conservation. From energy efficiency and water conservation to waste reduction and innovative sustainable design concepts, sustainable buildings embody a holistic approach that minimizes environmental impact while enhancing occupant well-being.
Energy efficiency
Energy efficiency is a cornerstone of green architecture. The greenest buildings prioritize minimizing energy consumption through various strategies. Effective insulation, efficient heating, ventilation, and cooling systems, and maximizing natural lighting are some of the key features. By reducing reliance on fossil fuels, sustainable buildings help decrease greenhouse gas emissions. Moreover, renewable energy systems like solar panels, wind turbines, and geothermal systems enable some buildings to generate their energy and reduce their dependency on non-renewable sources.
Water conservation
Water conservation is another vital aspect of sustainable buildings. Sustainable building features such as rainwater harvesting systems, low-flow fixtures, and efficient irrigation systems. Those help minimize water wastage and contribute to preserving water resources. This not only benefits the environment but also reduces water costs for occupants.
Waste reduction
Sustainable construction features minimize waste generation and promote waste recycling and reuse. Achieving this is possible through varied methods, such as careful material selection, opting for renewable and recyclable materials, and implementing effective construction waste management plans.
Passive design strategies
Passive design strategies are integral to sustainable buildings, enhancing energy efficiency and occupant comfort. As green buildings are more energy-efficient than traditional ones, features such as orientation, thermal mass, insulation, and glazing work together to take advantage of natural sources of heating and cooling, which are
---
---
common in what is known as Passive Design. It can include features such as eco-friendly insulation, layout optimization, shading devices, and natural cross-ventilation. By optimizing these features, green buildings can maximize natural light, improve indoor living conditions, and reduce utility bills.
Integrated design process
Green architecture requires a collaborative and integrated design process that involves architects, engineers, builders, and other stakeholders. Sustainable building requirements such as this one ensure that sustainability goals are seamlessly integrated into every aspect of the building project. By fostering collaboration among different professionals, sustainable buildings can achieve optimal performance and environmental efficiency in every aspect of the building project.
Material selection
Selecting environmentally friendly materials is essential in sustainable buildings. Opting for recycled or low-impact materials reduces the demand for virgin resources and diverts waste from landfills. Reclaimed wood, recycled concrete, or recycled metal can prove to be better choices as their use lowers the demand for virgin materials and diverts waste from landfills, while materials such as bamboo, cork, or straw are renewable and can be grown or harvested sustainably. These, together with exciting new technologies such as carbon-neutral concrete can result in a lower carbon footprint associated with material production and transportation.
Sustainable Construction Practices
Sustainable architecture goes beyond design; it revolutionizes traditional construction practices. Innovative techniques, such as prefabricated construction are gaining prominence. With a focus on efficiency, waste reduction, and recycling, green building practices can transform traditional building practices. With this method, components are manufactured off-site and assembled on-site, significantly reducing construction waste, energy consumption, and construction time, also allowing better quality control and improved efficiency.
The Top 10 Most Sustainable Buildings in the World
Numerous projects around the world have emerged as examples of sustainable design and innovation. From skyscrapers to cultural institutions, these structures represent the remarkable progress being made in architecture and urban design to address environmental challenges. Here are some of the buildings that are pushing the boundaries of what is possible in the realm of sustainable architecture:
Bahrain World Trade Center, Bahrain
The Bahrain World Trade Center stands out as a pioneering example of a sustainable skyscraper. This iconic structure incorporates three massive wind turbines between its twin towers, harnessing wind power to generate clean energy to reduce its reliance on traditional energy sources and contribute to the reduction of greenhouse gas emissions.
Shanghai Tower, China
Shanghai Tower, currently the third tallest building in the world, incorporates a range of sustainable features to minimize its environmental impact, such as its double-skin facade, energy-efficient lighting, and advanced insulation systems. The skyscraper's innovative design also includes wind turbines installed at the top of the tower, generating renewable energy to power the building.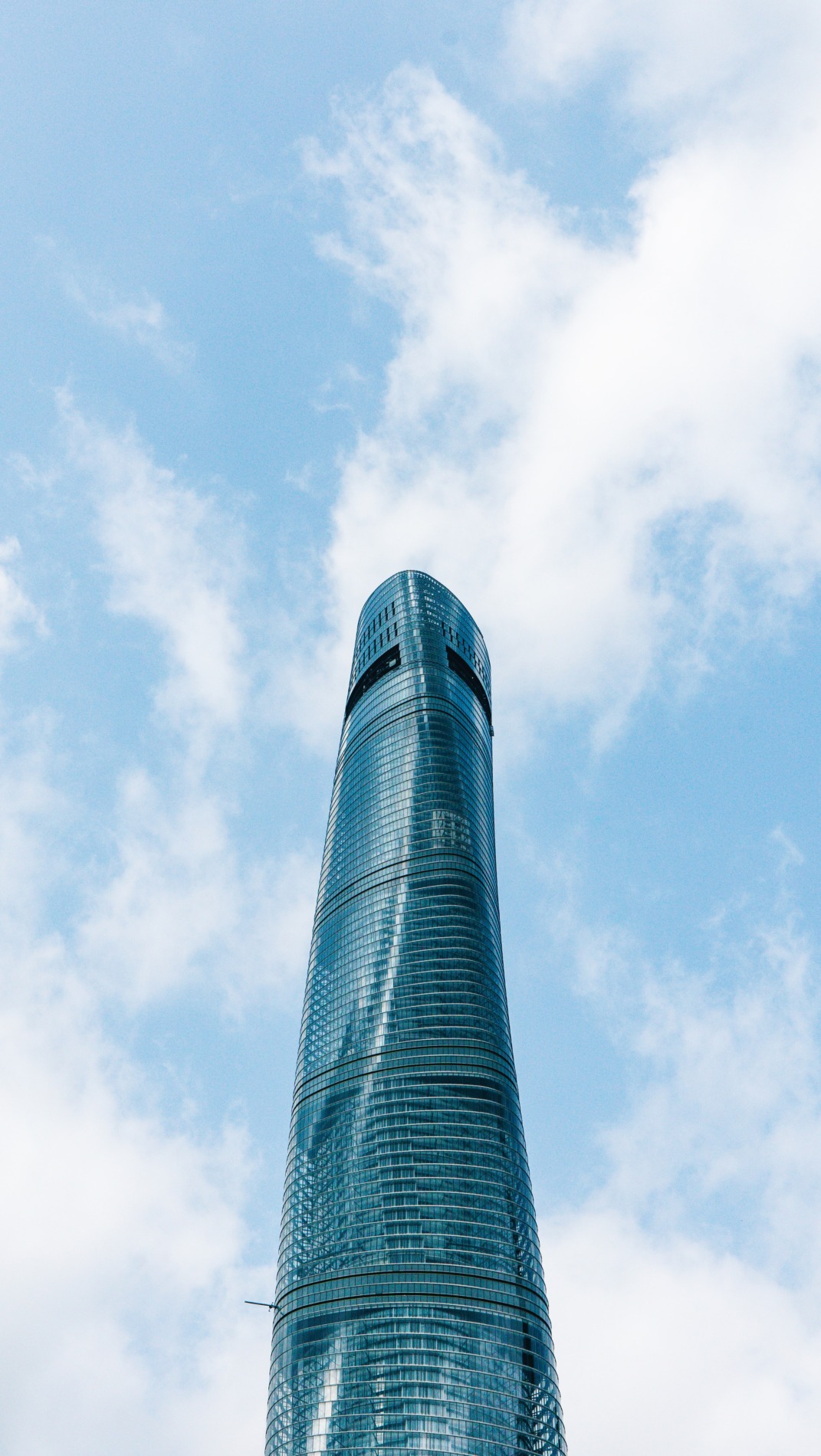 Bank of America Tower, United States
The Bank of America Tower in New York City is recognized for its outstanding sustainability features and commitment to environmental stewardship. As one of the world's most sustainable skyscrapers, it incorporates energy-efficient technologies, green roofs, and water-saving fixtures. Its high design standards and emphasis on sustainability have earned this tower praise for its leadership in energy and environmental design.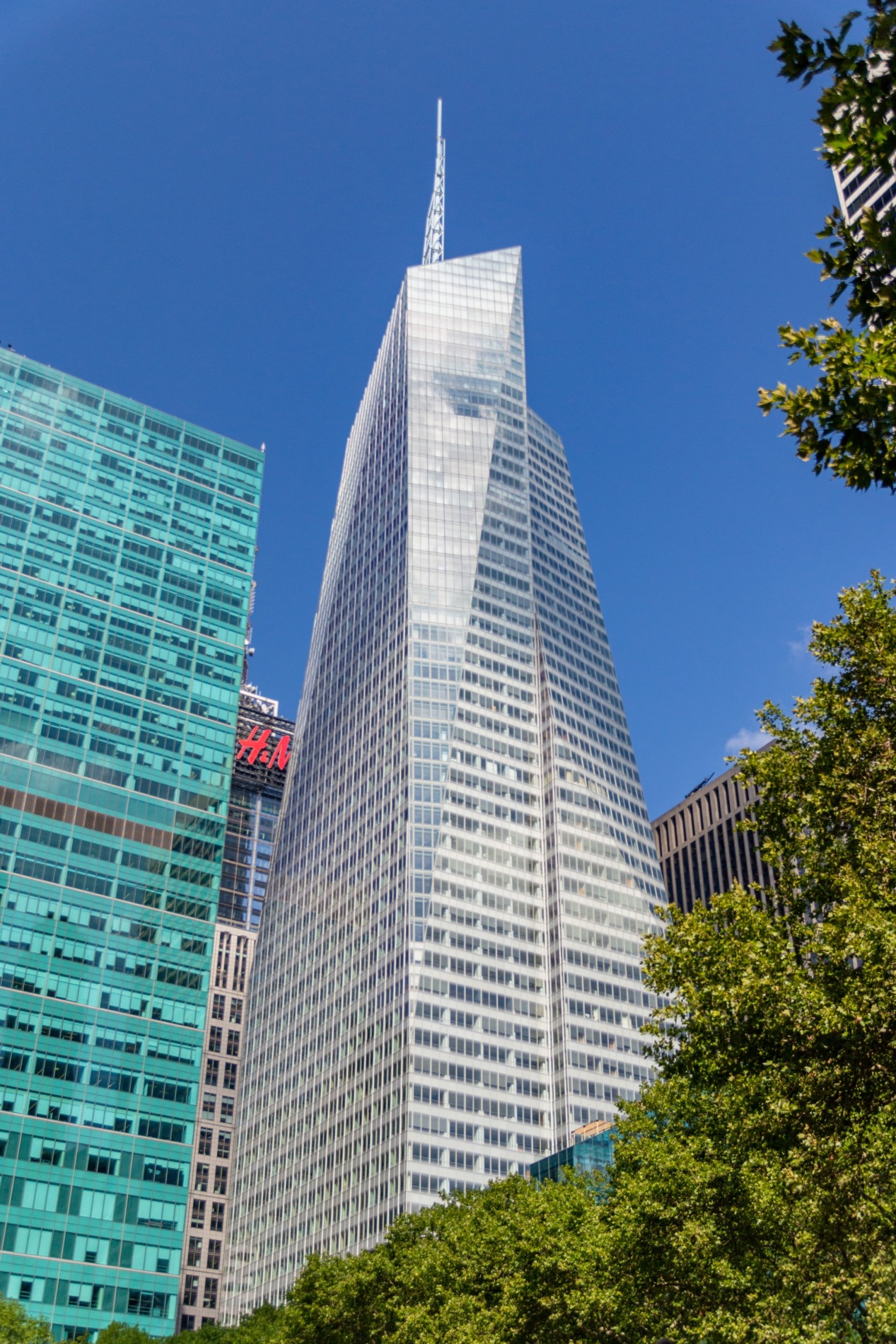 Museum of Tomorrow, Brazil
Designed by renowned architect Santiago Calatrava, The Museum of Tomorrow embodies the concept of a sustainable building that harmonizes with its surroundings. The museum features rooftop solar panels, a rainwater harvesting system, as well as interactive exhibits and displays on climate change and sustainability.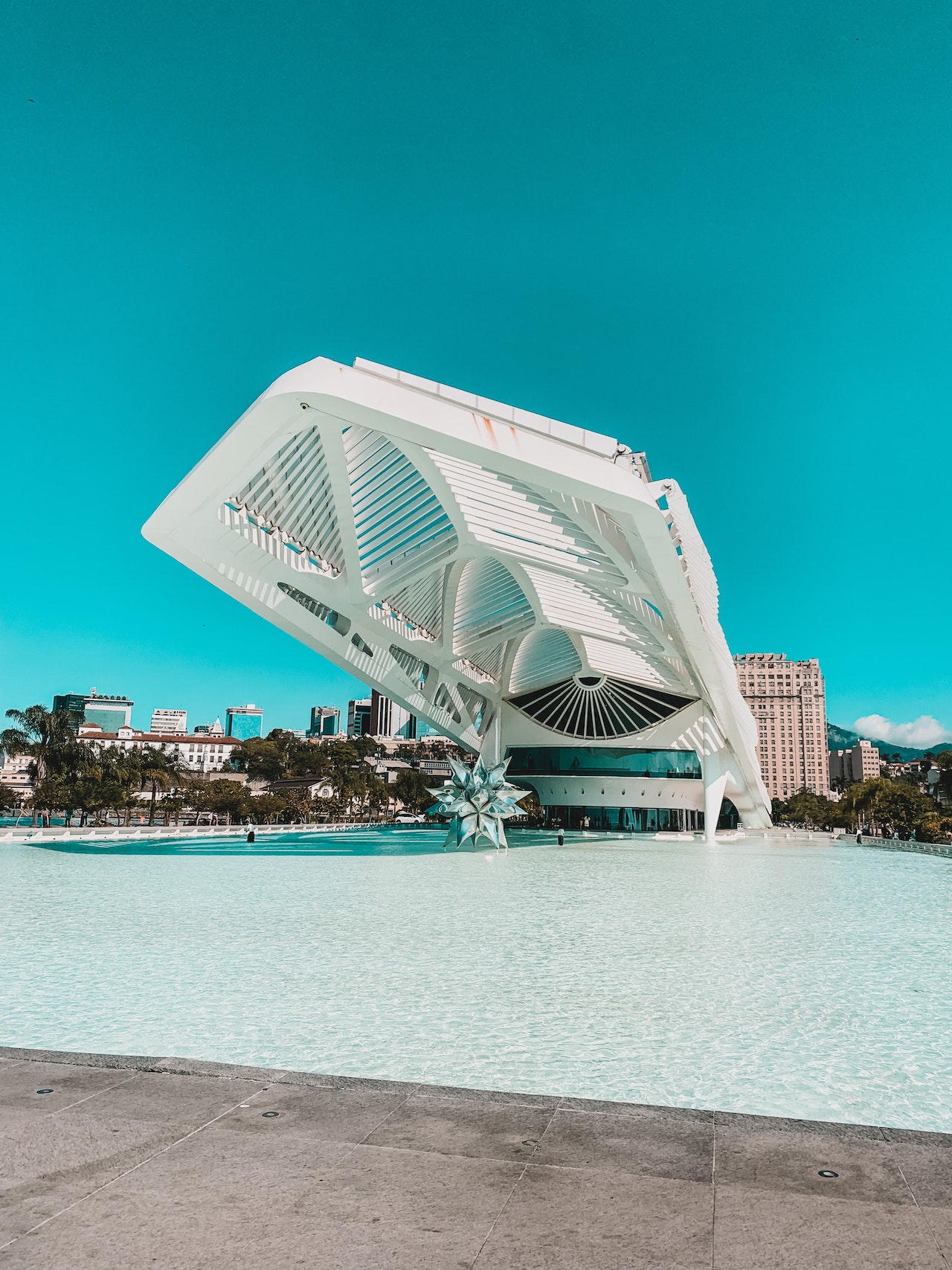 Pixel Building, Australia
Located in Melbourne, the Pixel Building is a high-design sustainable structure that showcases the integration of environmental design principles. This building employs innovative sustainable technologies such as rainwater harvesting systems, solar panels, and advanced insulation. It also features a unique facade made from recycled aluminum cans, further emphasizing its commitment to resource conservation and waste reduction.
The Edge, The Netherlands
Amsterdam is home to one of the greenest office buildings in the world, The Edge. This smart building utilizes an array of cutting-edge technologies to optimize energy efficiency and occupant comfort. These features include smart lighting systems, energy-efficient HVAC systems, and solar panels placed on the roof of the building.
One Central Park, Australia
Located in Sydney, One Central Park is an exemplary fusion of sustainable architecture and urban greenery. This high-rise residential building incorporates extensive vertical gardens and a heliostat system that reflects sunlight into shaded areas. These features not only enhance the building's aesthetic appeal but also contribute to improved air quality and reduced energy consumption.
Bullitt Center, United States
Situated in Seattle, Washington, the Bullitt Center is an example of a net-zero energy building. The building generates as much energy as it consumes through its integrated renewable energy systems, including solar panels installed on the roof and geothermal heating and cooling.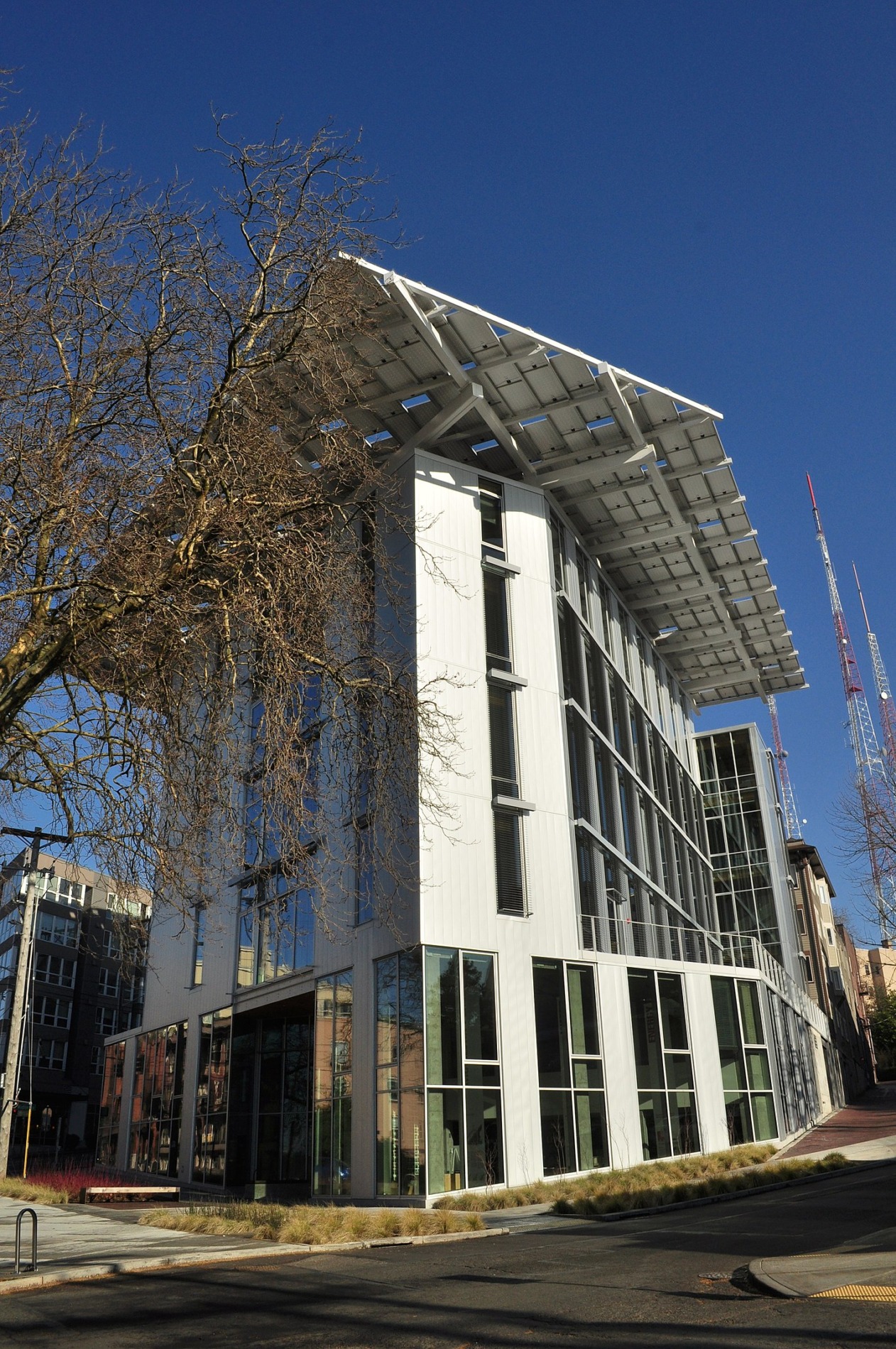 The Crystal, United Kingdom
Located in London, The Crystal is a striking example of sustainable design. The building focuses on environmental responsibility and education, serving s both an exhibition space and a sustainable showcase. It incorporates various energy-saving technologies, such as rainwater harvesting, solar panels, and efficient HVAC systems.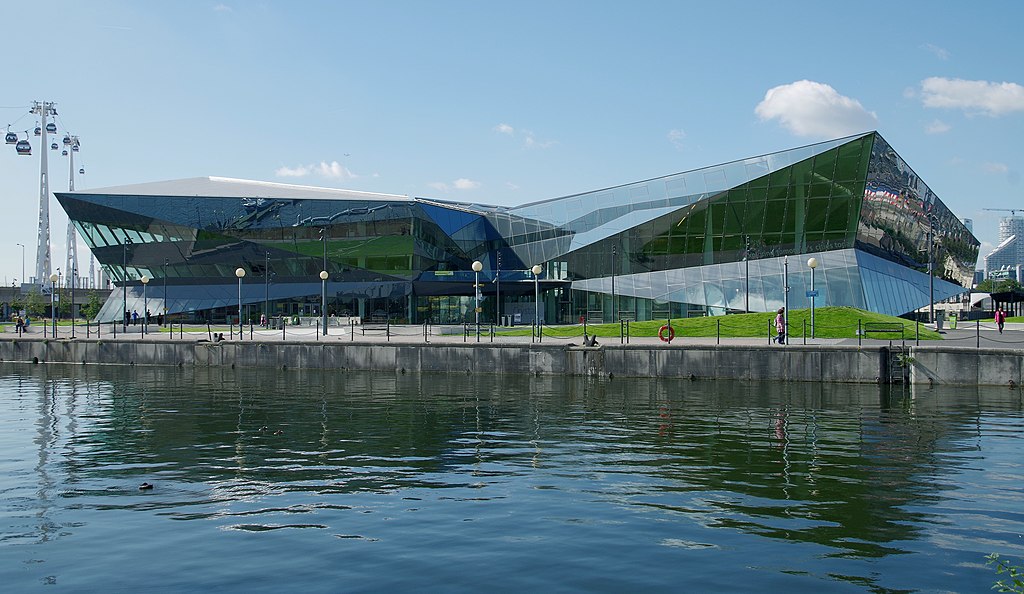 Sun-Moon Mansion, China
In China's city of Dezhou, the Sun-Moon Mansion stands tall as a shining example of the world's largest solar-powered building. Its roof is covered with an expansive array of solar panels to power the building's various operations, which combined with passive cooling and heating strategies drastically reduce energy consumption.
The Promising Future of Sustainable Architecture
The future of sustainable architecture is bright. Architects, builders, and policymakers increasingly recognize the importance of addressing environmental and social concerns in building design and construction. As we strive for a greener world, several trends are shaping the future of sustainable architecture and revolutionizing the industry.
Net-zero energy buildings
Net-zero energy buildings are at the forefront of sustainable design. These buildings produce as much energy as they consume over a year. They often also incorporate renewable energy systems and highly efficient design strategies. The integration of solar panels, geothermal systems, and advanced insulation techniques allows for reduced reliance on non-renewable energy sources and lower carbon emissions.
Circular economy principles
Embracing circular economy principles in the construction industry holds immense potential for enhancing building sustainability. This approach involves designing structures for disassembly, promoting material reuse and recycling, and minimizing waste generation. By adopting circular practices, the demand for new resources is reduced and waste is diverted from landfills. This ultimately encourages a more sustainable and resilient built environment.
Biophilic design
Biophilic design is gaining prominence for its positive impact on occupant well-being and connection with nature. Features such as the increasingly popular green roof incorporate natural elements and features into buildings. Indoor plants, natural materials, and ample access to views of nature are some other examples of biophilic design. These could promote a sense of calm, improve productivity, and enhance overall well-being.
Sustainable Buildings for a Greener Future
Building a greener future requires a broad shift, and architecture seems to be one of the fields in which that can already be felt. By prioritizing energy efficiency, water conservation, waste reduction, and the use of sustainable materials, we can create buildings that are not only environmentally friendly but also provide a healthy and comfortable living and working environment.
The future of sustainable architecture holds great potential. By embracing innovative design strategies and construction practices, more and more sustainable features can be incorporated into the design and construction of the places we inhabit.
---
Editor's Note: The opinions expressed here by the authors are their own, not those of Impakter.com. — In the Featured Photo: World's most sustainable office building. The Edge. Featured Photo Credit: PLP Architecture/Facebook.