We must change the way we manage and use land globally. The recent IPCC report on land use and climate change confirms why this is now critical to create a more sustainable future for us all. The current way food is being produced through damaging agricultural practices continues to accelerate climate change at an unprecedented rate.
In addition, the continuing Amazon wildfires highlight the issue of land clearance for food production. It is believed that many of the fires were set by people to clear land for agriculture which is an example of an all-too-common pattern seen across the tropics: to make room for crops.
In fact, clearing land for agriculture causes rainforest deforestation at the rate of three football pitches a minute. Standards and certification schemes play a vital role in achieving supply chain transparency towards ensuring a more equitable future for all.  Standards are often voluntary, usually third party-assessed and relate to environmental, social, ethical and food safety issues. Companies adopt them to demonstrate the performance of their organisation or products in specific areas such as achieving supply chain transparency.
There are probably more than 500 such standards, but one of the world's largest and most established certification schemes was created by the Rainforest Alliance which merged with UTZ in 2018. It now certifies a range of everyday commodities such as cocoa, coffee, tea, and bananas. However, in addition to its certification program, it also offers tailored supply chain services, transforms global agricultural and forestry sectors, protects landscapes, engages in community work and promotes advocacy.
Recently, at The Economist Sustainability Summit 2019 held in London, I had the occasion to sit down with the Rainforest Alliance's Chief Executive Officer Han de Groot who leads its global strategy.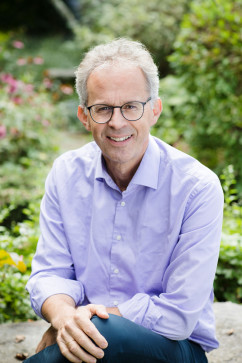 Q. 'You have had a long career working in sustainability – what's the most important thing you have learned?
The most important thing I've learned is that we need sustainable solutions that can work on a massive scale – and to do that we need the power of the market. That's why the Rainforest Alliance aims to make responsible business the new normal. Before working for the Dutch government, I worked at Oxfam Novib for 13 years on issues such as social justice and poverty alleviation.
Joining UTZ, and later being instrumental in the merger with the Rainforest Alliance provided an opportunity to lead a different type of organisation from the ground up, one with an exciting mission to develop robust sustainability standards. These allow farmers to earn a better livelihood from their land while protecting the environment and helping to change the way the world produces, sources and consumes key commodities. 
What I appreciate now more than ever is that we must work at speed and scale, in direct contact with farmers, communities, companies, and consumers. 
How does the Rainforest Alliance encourage companies to act more responsibly and producers to benefit from certification?'
From the very beginning, the Rainforest Alliance has been focused on transforming business practices to meet our mission. We aim to showcase the business benefits for companies taking immediate action on sustainability – whether that's by protecting or improving their reputation, meeting legal requirements, or securing the supply of key ingredients in the supply chain. 
Certification is one of the main ways companies and producers can do this. In fact, there are now over 2 million Rainforest Alliance or UTZ certified producers and products with the seals on the shelves in more than 130 countries. But more can always be done. We're now focused on reimagining certification to harness the power of data and drive continuous improvement. And currently, we're inviting stakeholders to have their say as part of the final phase of our standard consultation.
For producers and farmers, the standard provides access to the knowledge and resources to implement sustainable practices and connects them to markets that can share investments and source sustainable crops. 
The Rainforest Alliance works with farmers on the ground in two ways. First, we listen to assess their needs and goals so that we can work together to create the best solutions. Secondly, we provide training and monitoring tools to support them along their sustainability journey.   
In addition, the Rainforest Alliance takes a community-centered approach to sustainable economic development across high-priority landscapes, focused on building local leadership capacity, income diversification, and establishing market linkages between sustainable producers and responsible companies; basically, highlighting the importance of shared responsibility and shared value in the supply chain which we have proven to be the best formula for successful intervention.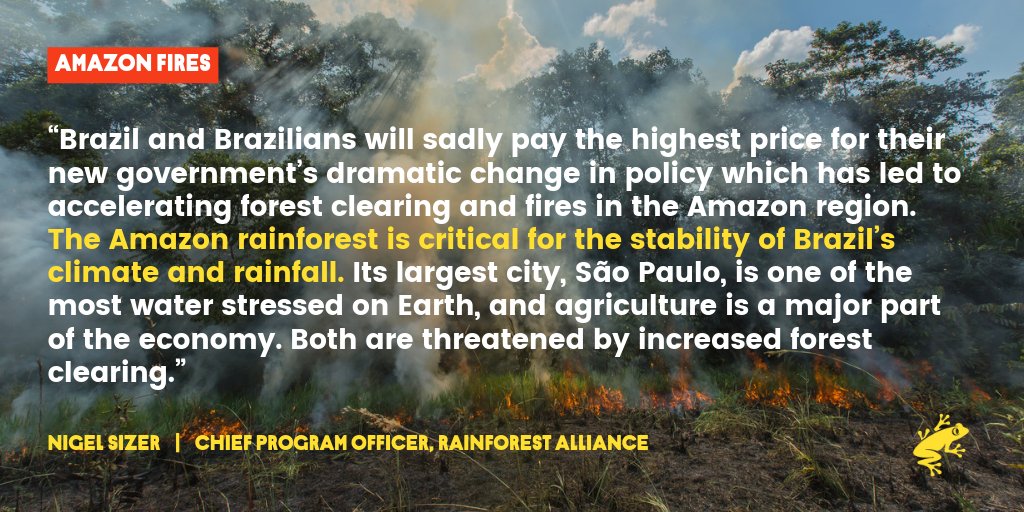 Q.Speaking of that, can you tell us what challenges companies are facing? 
We're in a new paradigm as the impacts of the climate crisis are affecting every aspect of our lives and those of farmers and producers around the world. Often exacerbating many of the issues we have been working on for years. For instance, smallholder farmers who already struggle to make a living are now seeing even tougher times as changing weather patterns lead to lower crop yields or new problems with pests and diseases. 
Companies who can be seen as part of the problem are also part of the solution and must all work together with nature itself, rather than against it. All stakeholders must take stronger, bolder, climate action and manage landscapes more effectively. The Rainforest Alliance is working hard to ensure we support sustainable livelihoods and make more use of natural climate solutions. If you want to be in business, you need to produce and sell more sustainable and responsibly sourced products and our aim is to help bring "good practice to scale" as we call it.

Q. Can you tell us about your monitoring techniques and complementary interventions?
The Rainforest Alliance has a certification standard for different crops. Firstly, we set the standard for each commodity to ensure it meets international criteria and will support farmers, the environment and provide more sustainable livelihoods. Then farmers are trained in more sustainable production methods and techniques in line with the established standard. Once they adopt the new practices in accordance with the standard and have a successful audit, their products become eligible to be sold with the Rainforest Alliance certificate.
The products are then traced through the supply chain and when it reaches the supermarket shelf it can carry our seal. 
After farmers have achieved the certification an independent third-party auditor will check their practices annually to ensure they are adhering to the standard and its criteria.  
In terms of technology, the Rainforest Alliance is amplifying tried-and-tested sustainability strategies through innovation – such as measuring progress through captured data to create an even more positive impact. Only by constantly evaluating, adapting, and innovating can we support producers and companies effectively.
When it comes to incorporating new technology into the Rainforest Alliance certification system, it all starts with something we call the 'first mile'. The 'first mile' is a term referring to the first part of the agricultural supply chain, from the individual farmer level to the cooperative level. This part of the supply chain is very important as its the level where our certification program is implemented, training takes place and audits are carried out. In other words, it is here where we can make a real impact.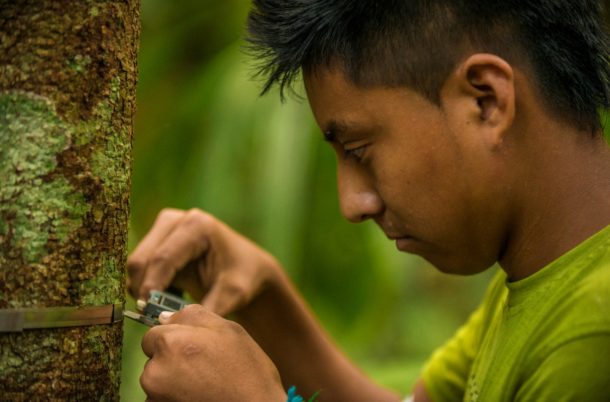 Q. Some companies are moving away from traditional certification and implementing their own in-house sustainability programs. What's the future for certification?
The Rainforest Alliance has been working for decades to create deep-rooted change on some of the world's most pressing issues – rural poverty, climate change, biodiversity loss, and deforestation. However, in the last five years, we have seen an emergence of other company standards and programs that have self-certified themselves rather than having their schemes independently assessed. The Rainforest Alliance believes certification is a powerful tool to address urgent economic, social and environmental challenges, but it's not always the entire solution. We support companies in their sustainability commitments within our certification program and beyond. 
There will be many cases where the company programs are not as credible, which means we also must question whether they are having a positive impact on the lives of farmers. 
With the newer schemes, there are objective ways to distinguish credible labels whose schemes are assessed by third parties and the less credible ones. But to communicate the difference to the public at large is not that easy.  However, the Rainforest Alliance is part of the ISEAL Alliance, an association of credible and recognized certification standards which continues to evolve to meet the challenges ahead. Certification will always have an important part to play to ensure transparency in supply chains and give consumers a more equitable product.
There are many factors that can lead companies to work with the Rainforest Alliance on a tailored program for their supply chains. Not all companies are yet able to switch to sourcing only certified commodities for a variety of reasons. Other companies like to test out new, innovative ideas to make their business more sustainable or want to create an impact on a specific issue in their supply chain. In these cases, and more, we can work with businesses to help establish credible commitments and implement them through best practices. In this way, our services can make volumes of commodities that are not Rainforest Alliance Certified more sustainable than conventional sourcing. Thi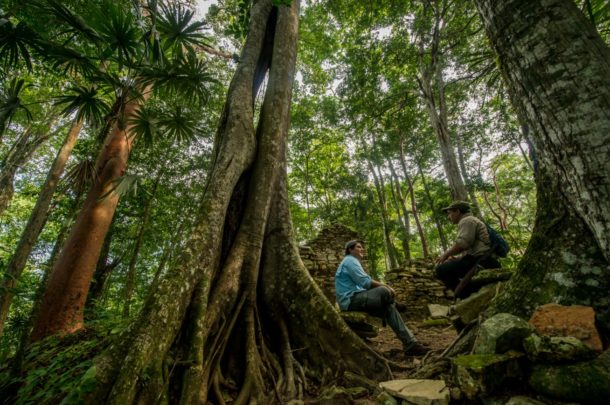 Q. What are your plans for the future?
The big question remains how to reach beyond farmland to other industries that impact land use. One of the Rainforest Alliance's challenges ahead is how to drive change at the whole landscape level, leveraging the power of the market of supply chains that originate in these landscapes. We believe in working with all supply chains to drive responsible business at the whole landscape level if we really want to drive systemic change across the board.
The Rainforest Alliance is constantly looking for further alliances – in fact, the word "alliance" is in our name – with local governments, with NGOs, with farmer's organizations. Our alliance is all about changing the way the world produces, sources and consumes. The Rainforest Alliance believes companies and producers have the power to help build a better future by sourcing commodities responsibly and adapting their business model to become more sustainable. By joining us, companies can help meet the increase in demand for responsibly made products. And when the demand is there, farmers and foresters work hard to achieve it, helping drive real, meaningful impact. Everyone wins when we bring the right people together.
Q.The Economist Sustainability Summit asked a fundamental question about the appropriate strategy to address climate change and achieve sustainability: Should we direct our efforts more to adaptation rather than mitigation. What is your take on this?
I think this is a false dilemma: We need to do both. I believe farmers and forest communities in the first place are at the forefront of climate impacts. So, they have no choice but to adapt, and we have taken responsibility to support them. At the same time, this would be an endless effort if we also don't keep working on mitigation like better forest management.
So, I don't see that dilemma, I am advocating for both, for adaptation out of necessity and mitigation out of responsibility.

Q. One last question. So what is your take from the Economist Sustainability Summit, from hearing what other people are saying: Do you see something different, some hope that the world may not have yet passed the point of no return in terms of climate change?
What comes back in many discussions is the issue of trade-offs. In the last panel, we had this multi-stakeholder dilemma. You know, we deal with many different interests while dealing with these trade-offs looking for compromises and win-win, we are losing time.
So what works?
The question boils down to: Do we have the right leadership? That's what's needed to really make bold policies and bring people behind the things that need to be done.
---
[et_bloom_inline optin_id=optin_1]