If you are looking to raise capital for your sustainable startup there are several options available. One of these is using a crowdfunding platform where people can invest directly in your company.
Using a crowdfunding platform could be a great choice for sustainable startups, compared to looking for Angel investors, VCs, or other private equity investors but there are also some disadvantages.
If you choose a crowdfunding platform, those that invest in your company will become – most likely – your customers. For similar reasons, they will not always ask for equity in return for their investments, but they might only want a finished product. Those same investors will be less likely to be involved in the management of the company, and the founder will not have trouble keeping the ownership of the startup.
The downsides of choosing a crowdfunding platform are very much connected to its advantages: an investor that does not ask for equity is less involved in the company and will not use its skills and knowledge to help the company grow; if investors are only looking for finished products then startups need to focus on delivering not only prototypes of their products, but they need to prioritize marketing strategy and a campaign that could convince a larger number of investors to get involved.
What are the best crowdfunding platforms available for your sustainable startup? In this article, we look at five platforms that could help you with the fundraising process.

5 Crowdfunding Platforms for your sustainable startup
Crowdcube was the first equity crowdfunding platform in Europe. Investors can invest anywhere between £ 10 to £ 10 million to back entrepreneurs and startups. There are currently over one million investors that have invested in Crowdcube's startups – backing now very famous startups like Monzo and Brewdog.
Would Crowdcube be ideal for a sustainable startup? 
Like other crowdfunding platforms, there are several different kinds of startups on Crowdcube, and not all of them are sustainable. But Crowdcube is aware of the growing importance of sustainable businesses and there is a whole section on their website dedicated to sustainable investing. For sustainable startups, it is also interesting to see there are different stages when a company could apply for funding.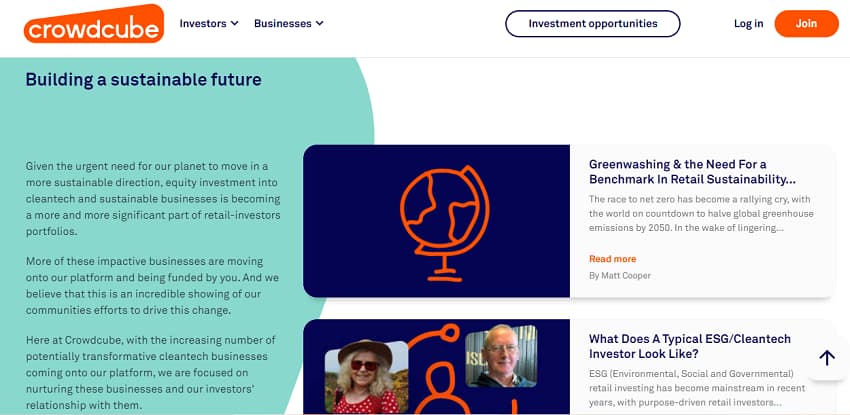 Fundable.com is one of the world's largest crowdfunding platforms and startups have raised over $ 568 Millions on it.  There are two options available to raise capital on Fundable: reward-based – like Kickstarter – and equity-based.
Would Fundable be ideal for a sustainable startup? 
Fundable could be an excellent platform for startups with a clear path for growth and solid revenue, but it might not be the most Founders-friendly because of its high monthly fees. Also, campaigns on Fundable follow the all-or-nothing principle, in other words, if the campaign doesn't reach its goal, the startup will not able to access funding. The higher monthly fees – compared to other platforms – could actually be an advantage when it comes to investing in a startup as this allows Fundable to have a community of investors that are really interested in investing several times per year in startups.
---
---
SeedInvest is a leading equity crowdfunding platform that provides individual investors with access to vetted startup investment opportunities. A very high selective process occurs as only 250 startups, out of the 50,000 that have applied to be part of SeedInvest have been selected. On the investor side, there is a network of over 500,000 investors.
Would SeedInvest be ideal for a sustainable startup? 
Once your startup has gone through the selection process there are three options to raise capital: a campaign only open to professional investors; a campaign open to both professional and non-professional investors and an IPO-style raise for startups looking for larger funds. For all three of them, SeedInvest will retain 5% of what your company raises on the platform. Investors have also the option to set up their account in a way that will invest automatically in "x" number of startups from SeedInvest per month. SeedInvest seems to offer some serious opportunities for startups, but the actual challenge would be getting admitted to fundraising on the platform.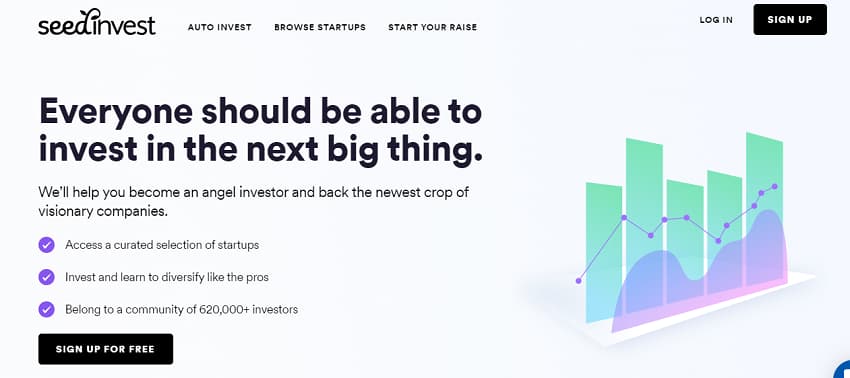 Seedrs was one of the first European crowdfunding platforms. What differentiates it now from others is that not only it is possible to invest directly in startups but there is also a secondary equity market where investors can exchange equity from the startups they invested in.
Would Seedrs be ideal for a sustainable startup? 
Sustainable startups account for 137 fundraising on Seedrs and on average they are able to raise 55% more than non-sustainable startups. There's a keen interest in sustainable startups from investors on Seedrs and some famous companies like "The Cheeky Panda" have already raised capital on this platform.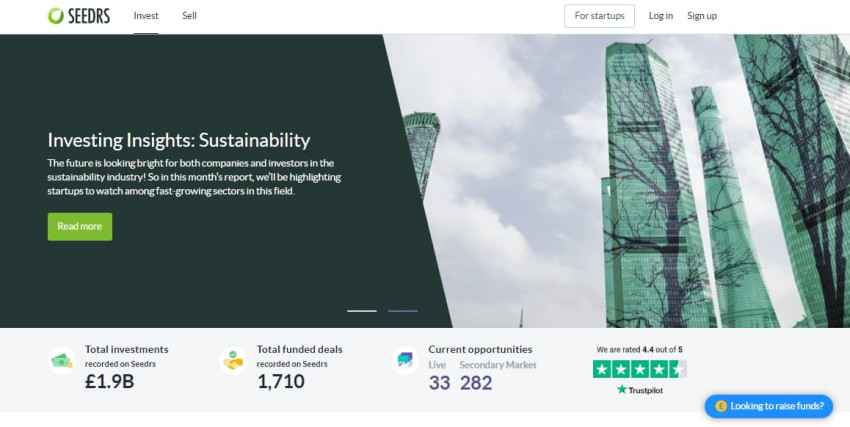 StartEngine is one of the leading equity crowdfunding platforms in the US. Startups on this crowdfunding platform have raised over $540 M from a community of over 800,000 investors.
Would StartEngine be ideal for a sustainable startup? 
There are two options to raise capital on StartEngine: for smaller-scale startups, there is a plan available to raise up to $5 Million per year and launch through StartEngine in just 4/6 weeks (reg CF plan). For larger-scale companies – those that have already over $ 3 Million in ARR – they could raise up to $75 M per year with their reg A+ plan. Considering the timeline for smaller-scale startups the reg CF plan could be a great option because of its fast traction to capital raising.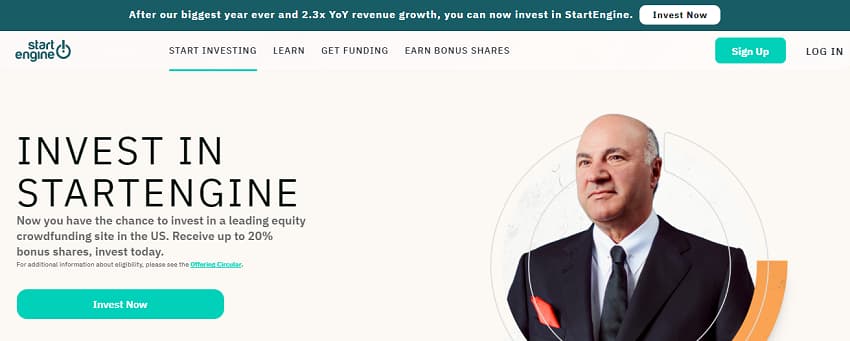 ---
Editor's Note: The opinions expressed here by Impakter.com columnists are their own, not those of Impakter.com –In the Featured Photo: Trading stocks on a laptop. Photo credit: Unsplash.