Electrifying Africa is moving forward: A new generation of national electrification programmes is bringing clean energy to some of the 600 million people in Sub-Saharan Africa still living without electricity. These potentially game-changing initiatives will improve lives and help create a low-carbon future for the world's poorest people.
However, our new research highlights the risk that women will not get the full benefits of electrification. We must acknowledge that gender equality is crucial to ensuring universal energy access means genuinely positive change for all.
The latest electrification programmes – in Zambia, Togo, Nigeria and beyond – use innovative approaches and alliances to reach people with off-grid and on-grid solutions. They are set to embed sustainable energy technology in communities across the continent, putting them on the path to low-carbon development. Given the scale of the challenge ahead, such national-level action, driven by governments, is absolutely vital.

Social enterprises are key to delivering these programmes. Auctions, subsidies, and other creative funding tools are making it viable for energy companies to sell to even the most remote and poor communities. Well-managed public-private partnerships, alongside the involvement of NGOs, are one important pathway to universal access.
Bright Lights Show Ambition and Urgency
The latest wave of initiatives includes The Beyond the Grid Fund for Zambia, which has already connected 150,000 households with solar energy, in a country where only 4% of rural people have access to electricity. The fund uses subsidies and attractive contracts to reward companies entering Zambia's off grid-market – on the condition they reach the most marginalized with affordable, high-quality services. The success of the initiative, which won an Ashden Award in 2019, has sparked the creation of the Beyond the Grid Fund for Africa, which is taking this work to Burkina Faso, Liberia, and Mozambique.
Nigeria's Rural Electrification Agency aims to connect one million rural households to solar energy in the next five years, with measures including results-based funding for solar companies. And the Togolese Rural Electrification Agency aims to electrify 300,000 rural homes by 2022, in a country where 80% of people rely on battery torches and kerosene lamps for light. Measures include regulatory reform, training for technicians and sales agents, and a subsidy programme for the poorest households. Again, solar enterprises will be on the frontline of this effort. They must make sure women benefit.
Poorest Women Gained Least from Electrification Programmes
Our three-year research programme in Tanzania, concluded last year, studied the experiences of thousands of rural people who had recently bought a solar home system or connected to a microgrid. While no two countries are the same, it suggests lessons for electrification elsewhere.
We found the arrival of solar energy in households did benefit women, bringing them more flexibility in their daily lives, as well as business opportunities and enhanced status. But often they did not get the same benefits as men.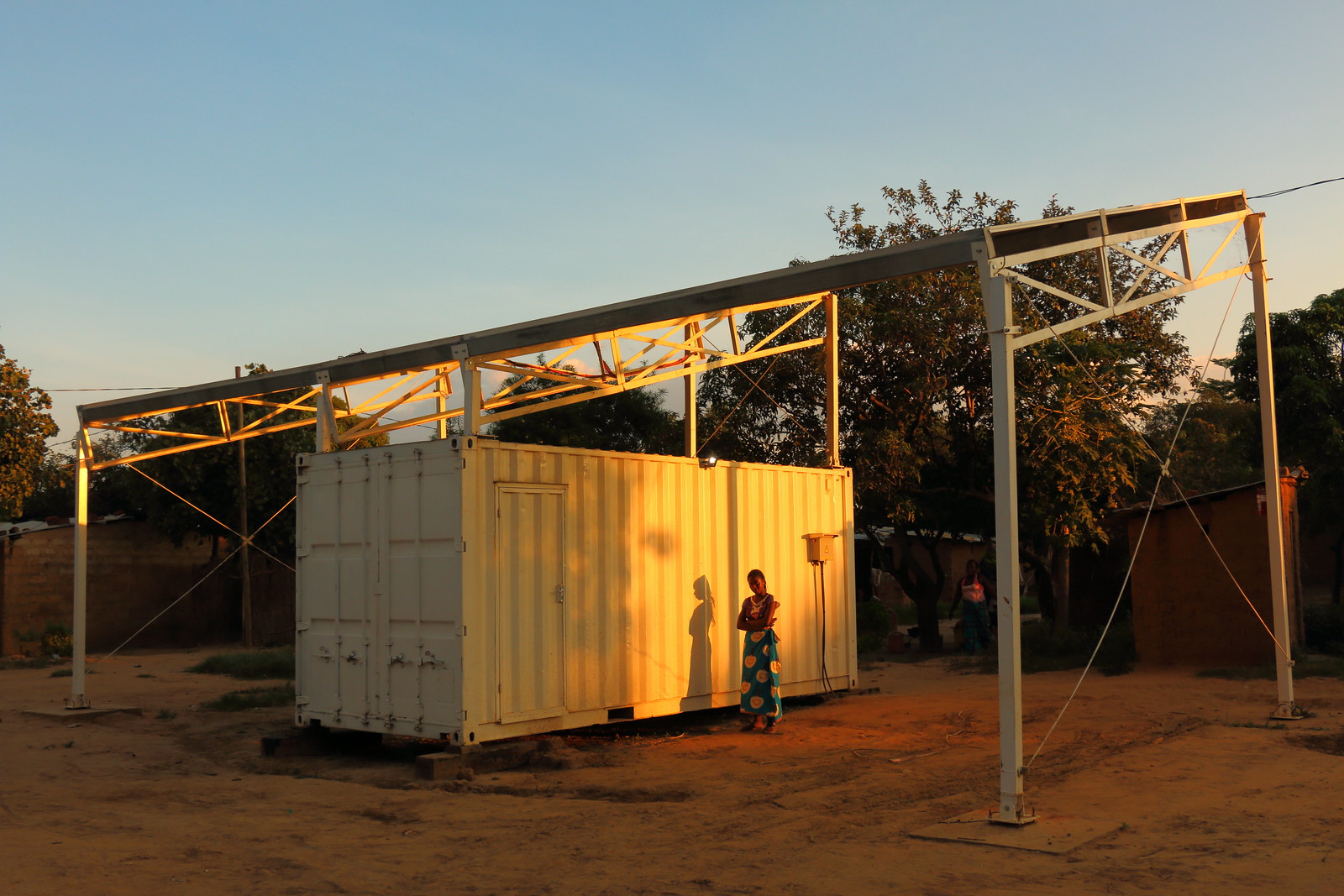 Household appliances with the greatest time-saving and money-making potential were out of reach for poorer women. In general, women still faced a "double burden" of completing chores and earning money. In fact, they ended up working even longer hours into the evening, now they had electricity. We also saw how energy access risks embedding inequalities. For example, men were more likely to be the legal owners of solar home systems, even though men and women made roughly equal contributions to monthly bills, and they got the training on how to maintain them. And sales agents often missed out kitchens – areas where more light would strongly benefit women – when installing lightbulbs around the home.
The structure and business model of enterprises could be one reason women are missing out. Often solar companies marketed to men more than women – for example by selling at the market where men had more time.
---
---
Electrifying Africa won't be easy. The inequalities we found have big implications for the continent's electrification efforts. For example, the Togolese programme is working with phone companies, banks and money transfer businesses to build infrastructure for mobile money payments – a crucial mechanism for many off-grid products. But in the poorest region in our study, only 46% of women owned a mobile phone – roughly half the amount of men.
Programmes Must Tackle Gender Inequality
As rural electrification programmes develop and multiply, it's vital they incorporate mechanisms that promote gender equality. There are great foundations to build on, particularly the number of women working within the programmes themselves. The Togolese programme, for example, is largely implemented by female engineers, in a bid to promote roles for women in the country's energy sector. And the leadership team driving Nigeria's initiative is comprised mainly of women.
In contrast, the solar enterprises we examined in Tanzania were largely staffed by men. No-one interviewed had ever seen a female sales agent. Perhaps because of this imbalance, enterprises are not doing enough to listen to female customers. This is one area companies themselves can work on – but what can their partners do?
First, programmes must build information loops, in which details of gender impact and the needs of women are gathered and used to improve future work. Again, the foundations for this already exist. The Beyond the Grid Fund's impressive Edison platform shares real-time data on the project's outcomes. Electrifying Africa through such platforms must include a gender focus that helps funders, partners and others see what is supporting women, and what needs to change.
Second, funders should understand the gender impact of the work they're supporting, and ensure it is narrowing, not widening, inequality. It is not enough to know that energy is reaching a certain number of households – this does not tell us the impact on women's lives.
This new wave of electrification is a unique opportunity — get it right and we will also empower women and cut inequality.
Expectations must be realistic, of course. Society's inequalities cannot be overturned by energy enterprises, which often face extremely challenging financial and operational conditions. Still, the clean energy and development sectors must help them scale up approaches that work and ditch the ones that don't. This new wave of electrification is a unique opportunity — get it right and we will also empower women and cut inequality. That is how electrifying Africa will happen.
---
Editor's Note: The opinions expressed here by Impakter.com columnists are their own, not those of Impakter.com  — In the Featured Photo: A woman in rural Africa reading a pamphlet — Featured Photo Credit: Ashden