When Tahwii Spicer became pregnant for the first time, she faced a personal dilemma. She enjoyed the work that she was doing as part of a family-owned business in the baby industry, but at the same time she wanted to spend time with her child once they were born. Out of this dilemma, The Eco Baby Company was formed as a way for her to satisfy both her career and family needs.
Using her connections and prior experience in the baby industry, Tahwii decided to found The Eco Baby Company as an online marketplace for high quality, consciously produced baby products from makers all around the world, disavowing plastic and silicone in all of their products as part of their unwavering commitment to natural goods. I interviewed Tahwii to learn more about her company's standards of quality, emphasis on family-owned businesses, and industry-changing goals. To find more baby products you can visit the baby girl clothing boutiques like Bitsy Bug.
At Mamonlineshop you will find a place with a lot of recommendations regarding toys for kids as well as high quality, consciously produced baby products.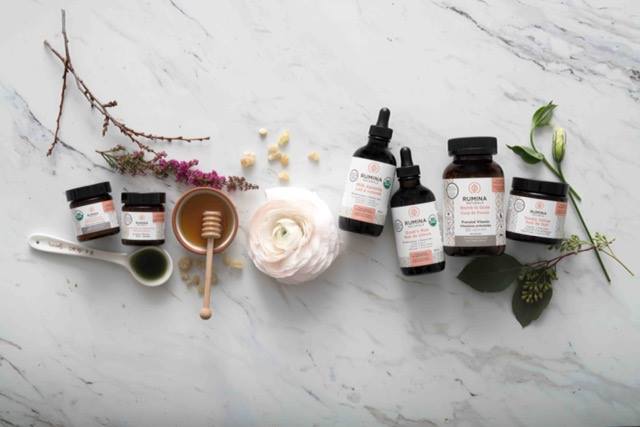 In the photo: Rumina naturals, mother and baby products Credit: The Eco Baby Company
Q. What are the beginnings of The Eco Baby Company?
I was previously in a doula business, which was mainly focused on holistic baby planning as well as holistic doula care. Basically doulas assist couples during the child birthing process, mainly during birth. But some do things beforehand, and some do things postpartum after the baby is born to make the transition more comfortable for both parents and the baby. They're there as an emotional support, they help the mother get in different positions to help the baby descend down, they know all the common causes of birth injuries, they make sure they're getting enough fluids and giving them massages, and they make sure that their wishes or what they may have outlined in the birthing process is met.
I did that for a while, and when I got pregnant with my son, I decided that I wanted to be able to spend more time with him. Obviously babies come at all hours of the day and night, and I didn't want to have to leave him to go do that. For the baby planning aspect, I wouldn't have been able to take him with me to all these appointments and educational workshops either, so I asked myself how I could integrate my love for all things baby and motherhood and still be hands on with my child.
As it happened, I had also been working part-time at a local cloth diaper store, where they were ready to sell and dissolve their business, so I thought it would be a good idea for me to start my own baby store. That's pretty much how The Eco Baby Company came about. During the baby planning aspect of the doula business, I was able to come across a lot of neat products that I could share with couples who were interested in going to the more natural route, as well as give them recommendations. I kept those things that I had come across along the way, and reached out to different companies when it was time to start the business to see if I could obtain wholesale accounts.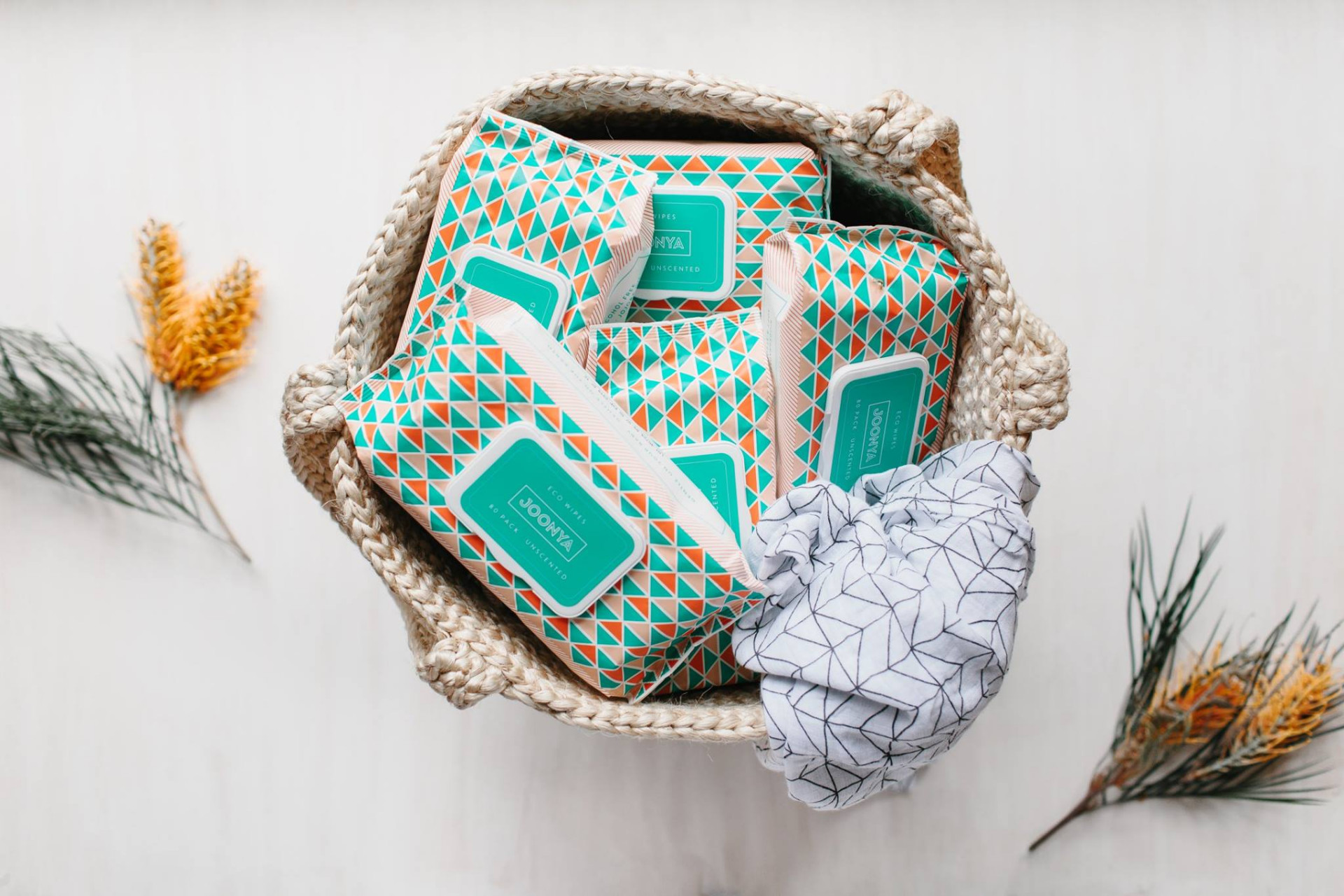 In the photo: Joonya eco baby wipes Credit: The Eco Baby Company
Q. What does The Eco Baby Company look for in its products?
We're always looking to support other family-owned businesses. I think that's due to the fact that I've worked for family-owned businesses in the past. Being a family-owned business now, we understand the importance of supporting others who are making wonderful items that are not only safe but are also beautiful and often heirloom quality, which is important for sustainability altogether. We want things to last as much as possible, and if they can't we check to see if they biodegradable or compostable, or whether they align with fair trade practices. That's where we come from. We definitely have large brands, but we prefer to work with smaller brands when possible. If they make in the USA that's a total bonus, because that cuts down on shipping costs and fossil fuel usage. I also think people are really looking for products that they can say, "I know for sure this wasn't made in a sweatshop."
We also look at things like the fabric that's used, and whether or not it's organic and if not whether it's been grown without toxic chemicals. Packaging is a huge thing for us too, we really, really strive to be as plastic-free as possible. There are a few things that we can't get around, things like pumps, jar tops from glass bottles, little pieces of plastic that may cover the frame of a box of a toy. But we definitely do not carry toys that are plastic that the baby would put in their mouth or sleep on or anything like that.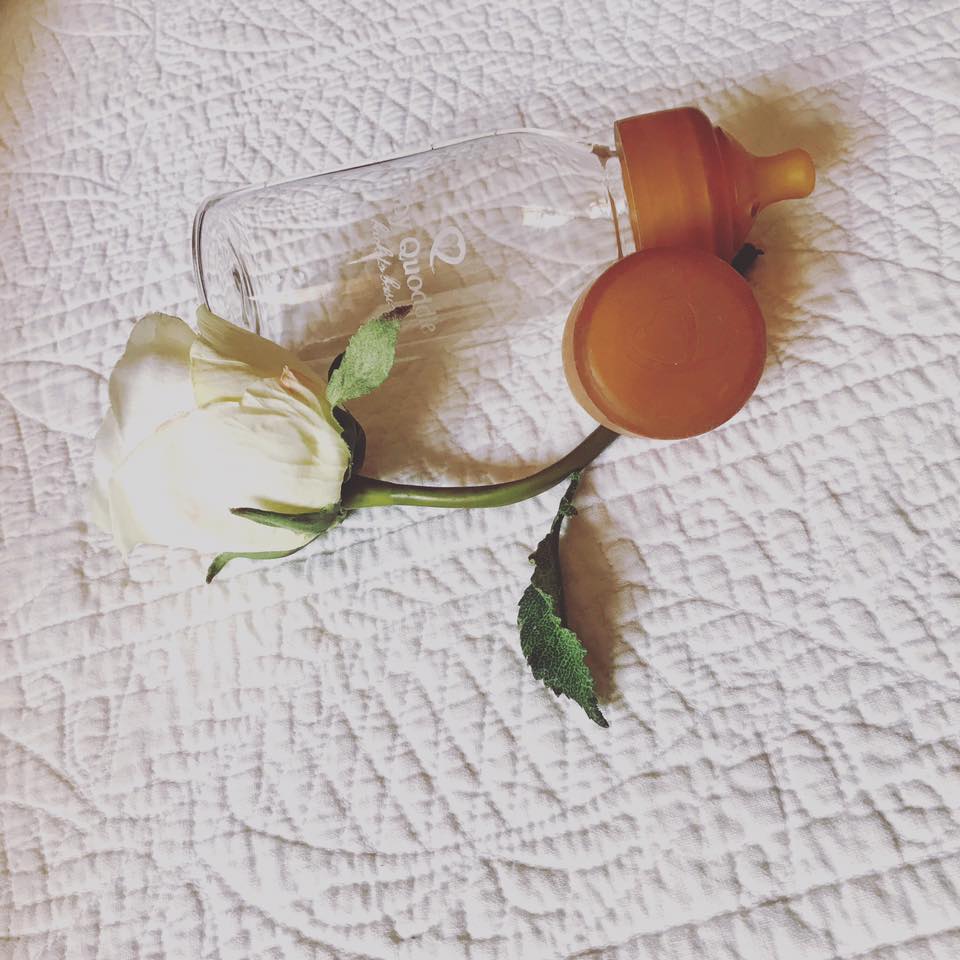 In the photo: Baby Quoddle Credit: The Eco Baby Company
Q. What challenges has The Eco Baby Company faced as it has continued to operate?
It's definitely challenging for us to find some products, because our main goal is not to have things for the sake of having them. We want things to have a function. As a result, sometimes it's hard to find products that meet our standards. For example, we didn't bring in a baby bottle for quite a while, because we weren't comfortable with the silicone nipples that were on the market and we definitely didn't want to bring in plastic baby bottles. So we had the option of having glass bottles, which are great but often still have a silicone nipple. We looked and we looked, until finally we came into contact with a company called Baby Quoddle. They're out of Australia, and they have created a glass bottle with a natural rubber nipple. There's actually no plastic component in it at all. Most bottles will have a plastic cap that you use to secure the nipple onto the bottle, so that was a huge bonus because were okay with dealing with that plastic cap. That was the first bottle that we brought in, and it's a number one seller for us. We're actually the only company in the US that sells those bottles right now.
It's things like that that have led us to say, "I'm okay with going without some of these essentials." Most babies need bottles if you're not breastfeeding 24/7, but I didn't want to sacrifice quality just to get something in here. We're slowly building out our product lines like diapers, bottles, baby wipes, and pacifiers, but we're still trying to bring in a few more things that are both basic necessities and plastic-free. I think that sourcing is something many businesses struggle with, but as a new business developing those relationships can be challenging.
I think the other argument against us is that some of our products are indeed a lot more pricy, so we've had to educate the consumer about the fact that many of us have become accustomed to buying things that are made in other countries by people who are not paid fair wages. Those makers can mark up prices even to a decent amount and still make a nice profit. But when you do things the ethical way, it doesn't always work out like that. I think more and more people are coming around though, and I always tell people, "I'm here to meet you where you are. I can't expect you to come in and make your home nursery green or eco-friendly. But looking at the things babies put in their mouth and are in contact with for hours at a time are important things to consider."
One other challenge we have is that we need to come up with a system to constantly go back and check to make sure that the initial standards that we set are still being implemented. Sometimes companies like to cut corners, and you may think you're continuing to offer a good product. That's something else we're struggling with, just making sure that whatever we say we're doing we're actually doing.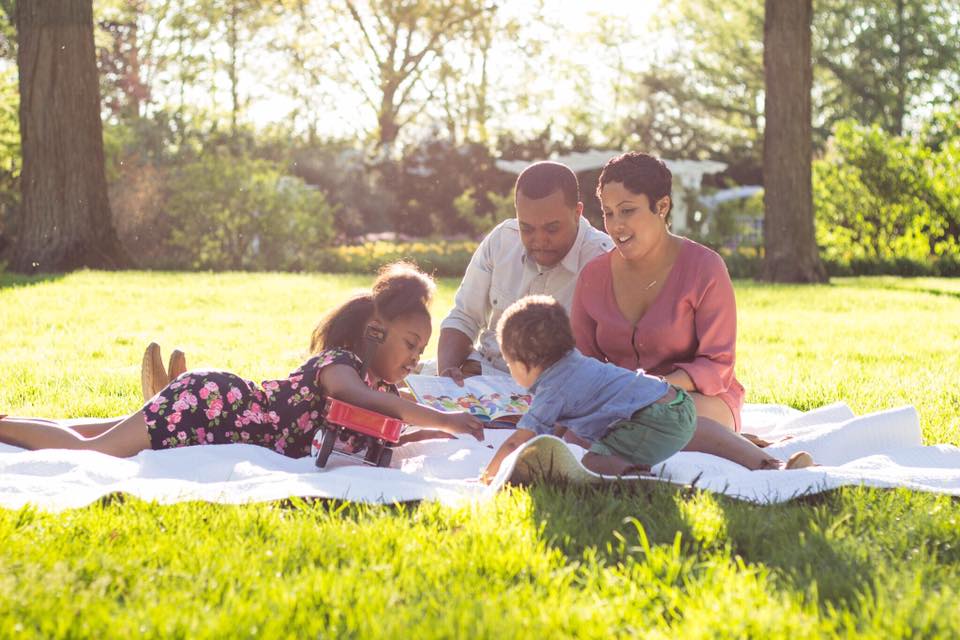 In the photo: The Eco Baby Family Credit: Haley Rose photography
Q. What do you personally want The Eco Baby Company to stand for going forward?
I would love for us to be a game changer in the baby industry. We don't have to be some multi-million dollar business, but I think the fact that we are so different and that people are coming to us shows that there's a shift in consciousness going on here, and that people want to be more healthy in all aspects. Everyone's watching what they eat, and when people become pregnant they're even more aware of what they're putting in their bodies. They ask, "oh, should I be putting this on my skin or on my baby's skin when they get here? What else should I be concerned about?" The vision I have for us is to be that seed that really changes the baby industry, even getting into big stuff like car seats and being plastic-free with those things. They're essential to the well being of our children, but they're awful for the environment. For me, that's what I envision, just being at the forefront of changing the baby industry.
---
Editors Note: The opinions expressed here by Impakter.com columnists are their own, not those of Impakter.com