The legacy of COP27, the annual UN climate summit held in Egypt last December, has become the controversial creation of the Loss and Damage Fund which, in theory, will allow developing countries to receive financial aid from developed countries to address the losses and damages experienced as a result of the changing climate. 
Now, key loss and damage actors are awaiting COP28 with baited breath, when the Transitional Committee will present its recommendation for how this fund should be operationalised.
3/25. The Transitional Committee is tasked with making recommendations on how to operationalize the #LossAndDamage Fund and presenting them to the COP and CMA at #COP28 in November 2023.

— Loss and Damage Collaboration (L&DC) (@LossandDamage) December 15, 2022
In anticipation of this new source of revenue, the Loss & Damage Collaboration (L&DC) has compiled a summary of the action already being taken to address loss and damage worldwide and highlighted key areas where increased funding could be of most use.
The report was based on the analysis of interviews held with 28 actors in addressing loss and damage, including a range of civil society organisations, philanthropies and other funders, as well as climate-focused movements and initiatives.
Ultimately, the report aims to "matchmake funders with Loss and Damage actors," but it also highlights another pressing, and perhaps more fundamental issue that needs to be addressed first.
What is Loss and Damage?
Surprisingly, for a topic that has made its way onto an official COP agenda, the need to clarify the answer to this question was listed by four organisations as one of the central challenges they are facing.
Those working to address loss and damage expressed a general frustration that many within climate action communities and the general public still do not fully understand what constitutes loss and damage. 
In fact, there is still no official definition of loss and damage under the UN.
At its most basic, loss and damage refers to the negative consequences of climate change on human societies and the natural environment, encompassing the destruction caused by extreme weather events which are becoming more frequent and severe, as well as harms arising from slow-onset events such as the melting of glaciers.
However, action addressing loss and damage is often conflated with activities that address climate change under the scope of mitigation and adaptation.
The World Resources Institute (WRI), with whom L&DC spoke for this report, highlighted in their own report that clarifying exactly what constitutes loss and damage activity is the first step in securing appropriate funds for the necessary work.
Their explanation of this problem shows how these three separate pillars of climate action – mitigation, adaptation, and loss and damage- whilst interrelated, are all unique:
"The Paris Agreement discusses loss and damage using the phrase "averting, minimizing and addressing loss and damage." Loss and damage can be averted by curbing greenhouse gas emissions (mitigation) and minimized by taking preemptive action to protect communities from the consequences of climate change (adaptation). Addressing loss and damage is the crucial third pillar of climate action: helping people after they have experienced climate-related loss and damage." (bolding added)
Humanitarian aid is also frequently confused with loss and damage action. It is generally accepted that the scope of humanitarian assistance and loss and damage action can, and often do, overlap, but they are not the same, as the WRI further explains: 
"Humanitarian assistance is primarily in reaction to an event, while addressing loss and damage can involve that immediate response but also include proactive anticipatory measures such as contingency funds and insurance. To make a clear distinction between the two, a definition for addressing loss and damage is required."
The challenge is ensuring that the conversation remains focussed on closing the funding gap to address loss and damage, lest existing humanitarian funds simply be diverted or relabelled instead, due to the assumption that the two activities are addressing similar issues.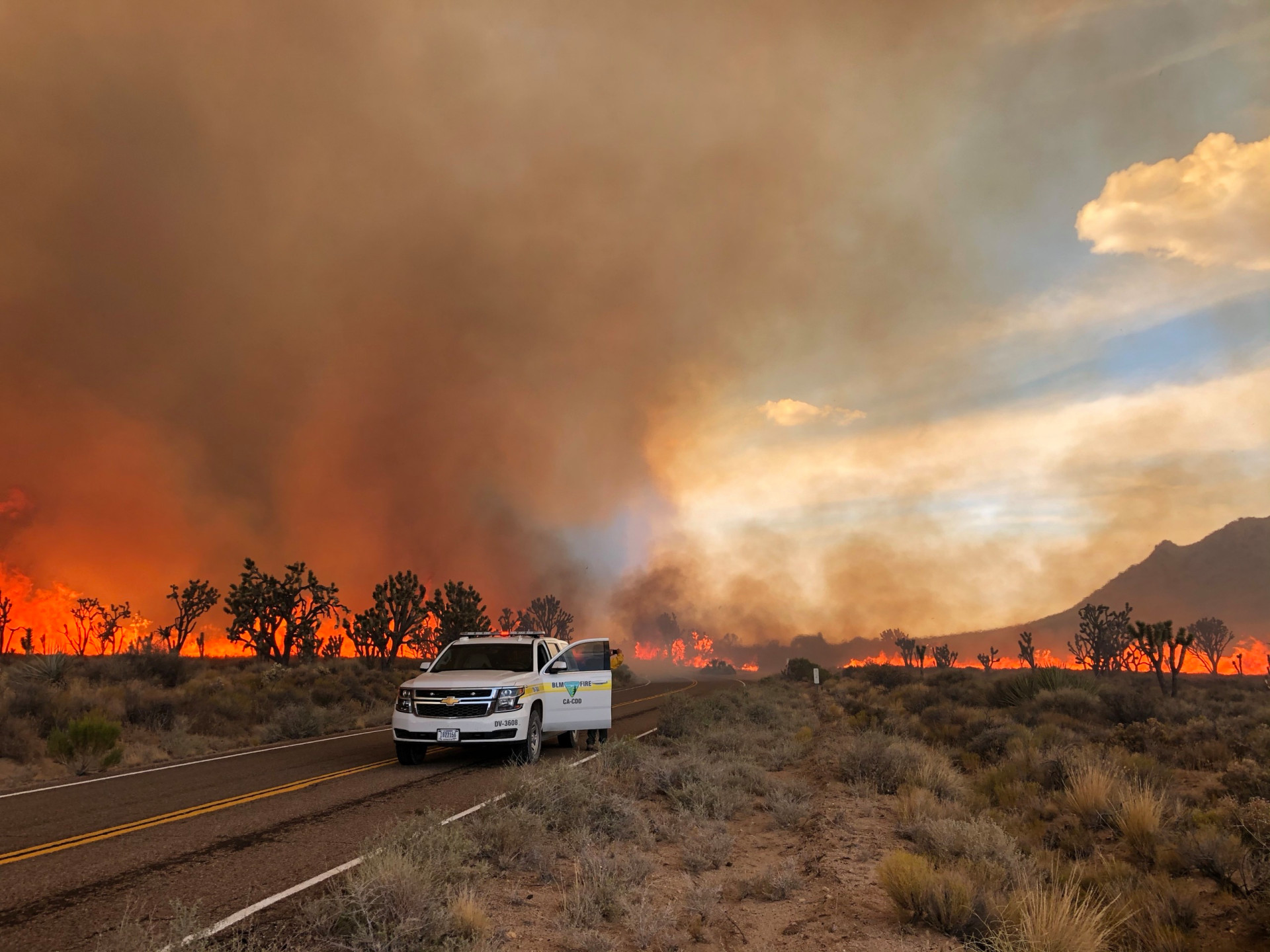 ---
---
Whilst these technical details may seem like a fringe issue compared to the serious work of addressing real damage caused by climate-related weather events, 31% of those who partook in L&DC's report are working in advocacy. 
Amplifying the message about the role and importance of loss and damage action is crucial to securing funding for the on-the-ground activities that make a difference to people's lives and livelihoods.
If outside stakeholders mistakenly assume that a certain field of work falls under the guise of adaptation, mitigation or humanitarian aid, then budgets earmarked to address loss and damage will not be distributed to those projects, hence the need felt by L&DC to "align work" in order to match funders with actors.
Defining the Other Gaps
Beyond the gap in definition, L&DC's report also aims to define the gap that exists between the action currently being undertaken to address loss and damage and the true scale of action that would be needed to adequately address the issue.
Out of the five areas of work explored in this report – advocacy, capacity-building, research, funding, and on-the-ground actions – those partaking in research and on-the-ground actions most frequently highlighted the need for more funding for their activities. 
Organisations involved in research stated that the main challenge they were experiencing was "a lack of sufficient data on the amount of economic losses and damages on the ground in developing countries that have experienced climate change impacts and the difficulty in collecting data on NELD."
NELD, or non-economic loss and damage, encompasses the devastating results of climate change that fall outside of the scope of economic loss. This includes, but is not limited to, loss of life, loss of culture and heritage, or damage to human health and education, all of which are hard to quantify in terms of economic repercussions.
Thus, funds for loss and damage could effectively be used to finance the costly and time-consuming in-depth primary research that could answer many questions about the true scope and range of loss and damage in developing countries, with a particular focus on NELD. 
More accurate and comprehensive data would in turn allow actors to make better decisions about where to allocate resources.
However, the group of organisations that most frequently called for increased funding were the on-the-ground actors. 
The people at the front line of the climate crisis are responsible first-hand for creating change that is tangible and meaningful to the communities being affected by climate change and its consequences.
As the scope of the climate crisis broadens daily and the number of communities affected increases, this task becomes more amorphous and unwieldy. 
Devising a method to ensure that any financing generated by the new Loss and Damage Fund is appropriately and efficiently directed to the people who are partaking in these on-the-ground actions will be the most important task faced by the Transitional Committee in the lead-up to COP28.
However, there is one way in which this task has been made even more difficult. The Transitional Committee will be made up exclusively of delegates representing national governments, without any representation from civil society such as NGOs, activists, or the private sector.
This means that those on-the-ground actors who are currently working on activities to address loss and damage will not have a seat at the table or a clear-cut way to offer their own input and experience.
10/25. * (It's important to note that civil society doesn't have a seat on the Transitional Committee which may limit the ways in which we can engage, but rest assured we are all working hard to identify ways that we get our voices heard!).

— Loss and Damage Collaboration (L&DC) (@LossandDamage) December 15, 2022
Now that L&DC have provided at least one blueprint methodology for defining the needs and identifying the gaps in addressing climate-related loss and damage worldwide, hopefully other organisers and collaborators will continue to compile data about where funds can be effectively allocated to do the most good.
Even if they won't be directly involved in the decision-making processes, the wider availability of this information will only aid the process of determining just and efficient ways to allocate funding.
But in order to accomplish this, there must first be greater consensus about the definition of loss and damage itself.
---
Editor's Note: The opinions expressed here by the authors are their own, not those of Impakter.com — In the Featured Photo: Two men pushing a car through a flooded city street in Asia. Featured Photo Credit: Saikiran Kesari.