In July, the European Parliament backed the Union's rules labeling investments in nuclear energy and natural gas as "green." Environmentalists were quick to call the move an attempt at "greenwashing", submitting legal challenges in September to contest the decision.
"This fake green label is incompatible with EU environment and climate laws," said Greenpeace EU sustainable finance campaigner Ariadna Rodrigo. "Gas is a leading cause of climate and economic chaos, while there is still no solution to the problem of nuclear radioactive waste and the risk of nuclear accidents is far too significant to ignore."
On Monday, the Austrian government joined the fight, suing the EU for the move and, just like environmentalists, claiming it is an act of greenwashing, something that will harm actual sustainable energy attempts.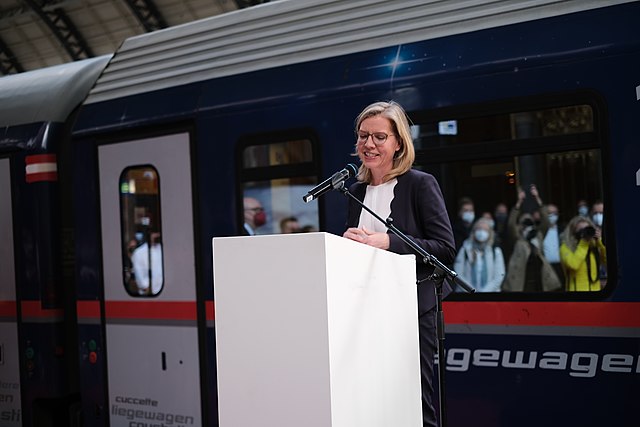 The Green Label: what does it mean?
According to the EU rulebook, green labeling is a form of taxonomy that enables investors to label and market investments in certain companies as green.
The EU taxonomy was initially created to reorganize sustainable investing — and rid of greenwashing — by examining whether a product claiming to be eco-friendly met certain green standards.
However, when the EU made the move to add nuclear energy and natural gas to the green label in early July, many opposed the decision, pointing out that both have serious environmental repercussions that would suggest otherwise.
Nuclear energy has been debated for years, if not decades as to whether it should be considered a sustainable energy source or a pollutant. Nuclear energy is free from CO2 emissions, but the plants have been known for massive radiation leaks in the past, which have caused significant environmental damage for decades — i.e., Chernobyl and Fukushima Daiichi. 
Natural gas, on the other hand, is clearly not a green option, as it is a fossil fuel that produces CO2 emissions. The fact that it generates fewer emissions than other fossil fuels, however, does not make it a suitable option for green energy.
The EU explains its move by claiming that both nuclear energy and natural gas investments are crucial to reach their goal of cutting their emissions to 55% by 2030. 
Austria and others sue EU for greenwashing
In September, a dozen environmental groups submitted legal challenges against the European Union's executive branch, in an attempt to stop the inclusion of nuclear energy and gas in the green label. 
Among the organizations are Client Earth, WWF, Transport and Environment (T&E), and BUND, who have asked for an internal review of the decisions to include gas. 
The European Commission (EC) has 22 weeks to reply to the review, with the group already stating they will go to court if not approved.
Separately, eight Greenpeace organizations in England also sent an internal review to the EC over the inclusion of both nuclear energy and gas in green taxonomy.
Alongside environmental organizations, countries in the EU such as Austria and Luxembourg have also opposed the decision from the beginning.
On Monday, the Austrian government filed a legal complaint with the EU's top court over their plans to add nuclear energy and gas to the green taxonomy.
Austria's environmental minister, Leonore Gewessler, warned the move could "greenwash" nuclear power and gas despite their environmental threats.
Luxembourg also announced they would back Austria's decision included in the legal complaint —  adding heat to a fire already burning in the EU amid an energy crisis.
As the suit plays out, it will be interesting to see where EU countries lie in the matter and whether the EU can remain "together" during the energy crisis, as disagreements on sustainable energy already seem to be dividing member states. 
---
Editor's Note: The opinions expressed here by Impakter.com columnists are their own, not those of Impakter.com –In the Featured Photo: Nuclear powerplant in Belgium. Featured Photo Credit: Frédéric Paulussen.