Sustainable tourism is about minimising the negative impact that travel can have and leaving a positive impact on the community, economy and environment long-term. It relates to business operations in the industry (such as hotels and entertainment) but it involves ensuring that our individual actions as travellers are considerate of the places we visit too. 
Sustainable travel should be the only form of travel, but unfortunately, that's not the case. Tourism accounts for about 5% of global carbon emissions. Plus, it has its fair share of unethical practices from pollution to over tourism and exploitation of humans and wildlife. 
The best way to make drastic changes in the industry is to support businesses and initiatives that are committed to sustainability. It's also about changes to how you travel to mitigate your own footprint. So, here are some easy habits to adopt to ensure your impact as a traveller is a positive one.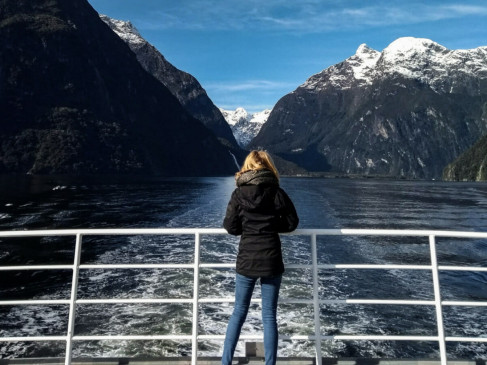 Be a slow traveller 
One of the best ways to be a sustainable traveller is to travel in the slow lane. Take a train instead of flying, stay longer in a place rather than racing around, ditch the car for cycling or public transport and live life like a local. Not only will you get a deeper cultural experience, but you'll also have a lower impact. 
If you don't have the luxury of time, try to fly less wherever possible. Take longer holidays with fewer flights and if you can, fly direct. Most of the flight's carbon emissions are in the takeoffs and landings so the fewer connecting flights you book the better. 
Pack plastic-free essentials
Your impact as a traveller starts from the contents of your suitcase. The wildlife charity WWF found that tourists cause a 40% surge in waste entering the Mediterranean each year – and 95% of it is plastic. 
An easy way to be a part of the solution is to limit how much plastic you pack. Swap out mini toiletry bottles for solid toiletries, use a bamboo toothbrush instead of a plastic one. 
Pack items that will help you cut down on plastic waste too such as a water filter bottle, tote bags, bamboo cutlery and reusable coffee cups. 
Visit an ecotourism destination
Many destinations around the world are recognising the importance of sustainable tourism and its value to the environment, communities and economies. 
For example, ecotourism is the fastest growing sector in New Zealand's tourism industry, almost 40% of Costa Rica's territory is protected and most of Iceland's energy comes from hydroelectric and geothermal plants.
When planning your travels for the next year, consider visiting a destination that's committed to sustainable tourism and infrastructure. 
Stay in eco and locally owned accommodation
Stay in locally-owned accommodation such as guesthouses, ecolodges and homestays rather than big chain resorts and hotels. This ensures your money is going directly to the local economy and supporting small businesses. 
Look out for accommodation with eco accreditations like Green Key, Green Globe, LEED and EarthCheck. In fact, there are over 140 eco labels worldwide. If in doubt, research the accommodation and find out what it's doing to be more sustainable. 
Use responsible travel companies 
Travel companies and group tour operators are an easy way to see a destination but not all of them are created equal. Choose companies that are passionate about the places they operate in and are considerate about their impact. 
Telltale signs include employing local staff (and treating them fairly), eco accreditations like Green Globe, supporting local businesses and mitigating their environmental impact. 
Look at how they portray their tours on social media and online, read independent reviews and avoid activities like unethical wildlife tourism and orphanage visits. 
Choose ethical wildlife tourism
Avoid wildlife attractions that advertise getting up close and personal with the animals whether it's touching, petting, holding or close proximity – particularly if the animal in question is wild or unfamiliar with human contact. 
If wildlife attractions are on your bucket list, always choose ones that allow you to observe the animal in their natural habitat at a safe and respectful distance. 
Also, be wary of greenwashing around animal sanctuaries. Not all of them have the animal's best interests at heart. Research how the sanctuary is portrayed, look at how visitors interact with animals and read reviews to make sure the one you choose is genuine.
Take ethical travel photos 
When you're taking photos abroad, it's worth being mindful of what you're trying to convey. Photographs are powerful visual representations which can be damaging if they portray untrue stereotypes of a community or culture. 
Unethical travel photography can dehumanise subjects, turning them into exotic spectacles and stereotypes. Then there's the rise in social media leading to tourists damaging or disrespecting sacred sites for the perfect shot. 
When taking travel snaps, always ask permission, don't photograph children without their parent's consent and always adhere to 'no photography' signs.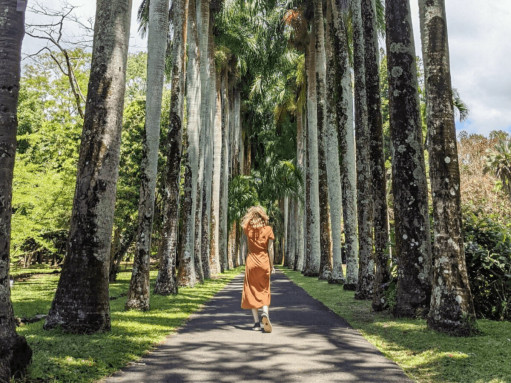 Spread the word
Had an amazing eco-friendly travel experience? Share it! Spread the word about that ecolodge you stayed at, tell everyone about the travel company you booked with and share why these experiences are important to you. 
The travel industry has a long way to go before it can be considered sustainable but the more people know and support those who are committed to making a positive impact the better and the movement will only get bigger!
---
Editor's Note: The opinions expressed here by Impakter.com columnists and contributors are their own, not those of Impakter.com. — In the Featured Photo: Francesca Brooking  Featured Photo Credit: Francesca Brooking