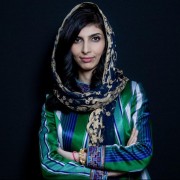 Roya Mahboob
SDGs Contributor
Roya Mahboob is an Afghan tech entrepreneur and founder of Afghan Citadel Software, a local company based in Herat and EdyEdy base in NYC. In addition to being one of Afghanistan's first female tech CEOs, Mahboob
founded the Digital Citizen Fund, a nonprofit that aims to increase
women's technological literacy and provide employment and educational
opportunities for girls in Afghanistan. Mahboob was named one of TIME's
100 Most Influential People in the World in 2013 for her innovative
initiatives to expand computer education.