Rachel Kiddell-Monroe is a lawyer and an activist focusing on humanitarian assistance, access to medicines, global health, governance and global health ethics. After working for several years with grassroots organisations in Indonesia, Rachel joined MSF. She headed emergency humanitarian missions in Djibouti, Democratic Republic of Congo and Rwanda before, during and after the 1994 genocide. After acting as programme director for MSF Canada, she became MSF's Regional Humanitarian Affairs Advisor for Latin America based in Costa Rica. She went onto lead the MSF Access Campaign in Canada.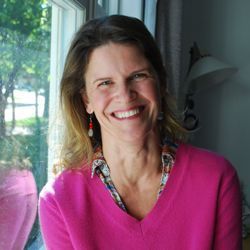 Rachel is an elected member of Médecins Sans Frontières (MSF) International Board of Directors and a Special Advisor to Universities Allied for Essential Medicines (UAEM).  Rachel also sits on the board of UAEM Europe, on the Advisory Council of UAEM Brazil and the board of the Young Professionals for Chronic Disease Network. Rachel is currently a Professor of Practice at McGill University, lecturing on international development and is part of the McGill University Health Centres Clinical Ethics Committee.
Note: This interview does not represent the official positions of MSF but the interviewee's own views.
Q. Tell us about your work with MSF.
Maybe I can start with why I began to work with MSF.  After several years in Indonesia working with indigenous peoples and East Timorese people fighting for independence, I wanted to carry on accompanying and supporting people in unjust situations. MSF embodied those two actions: being with people living in difficult situations and speaking out with and for them.
I started with MSF in 1992 as head of mission in Djibouti, working with refugees coming from Somalia and Ethiopia. I carried on with missions for the next 5 years:  Firstly in Goma (former Zaire) before and during the genocide and then as head of mission during the genocide in Rwanda. Later, I joined MSF Canada running the projects, before becoming Regional Affairs Director in South America. I was based in Costa Rica and focused on indigenous health, and how we could align the MSF approach to medicine to the indigenous approach to health.
I truly believe that people are precious, and at the end of the day people do care about each other. By doing what they can, people can make a difference in each other's lives.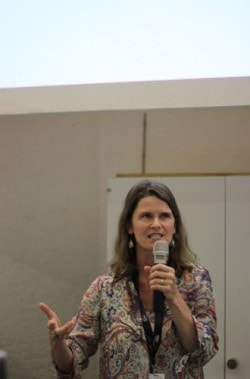 I joined MSF's Access Campaign (access to essential medicines) in 2003. I fell in love with the work because it was a way to address a systemic problem that I had witnessed over and over again in the projects- it was really the coal face of the systemic indifference to what was happening in the developing world. In my time at the Campaign, I worked on the Canadian Access to Medicines Regime for 4 years. The CAMR aimed to help export medicines to developing countries at lower prices. We got the CAMR in but it unfortunately still has only been used once.
I joined Universities Allied for Essential Medicines, to work with people who were still in university. I wanted to work with the future global health leaders, because I feel like many of the current leaders are aging with me. I'm still working with UAEM, after 8 years. During that time, I did a masters at McGill in Law and Bioethics, where I gained whole new respect for the academic enterprise. Through that I got really interested in governance issues and I received a grant from McGill to study the new MSF governance structure all over the world.
MSF is now led by an international board of directors, some of them employed and 6 elected from the outside and who are not directly involved in the day to day management of projects. I'm part of the elected board, and in that job I have to support the strategic direction of this leading medical and humanitarian organisation, with 35,000 staff and a $1.3 billion budget, working in about 70 countries around the world. To be in a position where you can help guide policy for an organisation with a mission that you really believe in is a real privilege.
In the photo: Rachel speaking at the UAEM Conference on Europe and Brazil- Credit to UAEM Brazil
Q. While head of mission in Rwanda during the genocide, how did you manage to find hope in humanity despite what you were seeing there?
I think Rwanda did shake my faith in humanity. It was the first time I realised that everyday, ordinary, peaceful people have the capacity to commit evil acts, when driven to the extreme. It is a hard lesson especially for someone who until then only believed in the good in people. Yet, Rwanda also revealed the bravery and beauty of people. When I was there I found hope in the kids, because you see them playing together and sharing stories and instincts, whatever their background or so-called ethnicity. You realise in times like that, that behind the creation of ethnic hatred are just political agendas, pursued relentlessly over decades. It's not something real, but something exacerbated by those in power to make people hate and fear each other. I often refer back to the story of the 3 little boys that crossed the border; the two older ones severely injured and carrying their dying baby brother (see video below). I never knew what happened to the 2 older ones, I just know that they had to go on. After just losing their little brother they just had to get up and go on. Seeing children have to do that was deeply disturbing for me. But, those young children really gave me hope, and I really felt that people had been manipulated and that it wasn't how they really were. I could see that most people wanted to change for the better. On top of that, during the genocide so many people just pulled out. Governments and organisations just left and let the massacre carry on. Once it was over, however, there was such a flood of people coming in and that showed a change in the way we looked at our responsibilities. People were recognising and trying to reject colonial ideas. I see that moment as one of the tipping points in humanitarian action, which gives me hope.
---
Related articles: "NEPAL – REACHING HIGHER TOGETHER" by Ertharin Cousin
"GET UP AND GET INVOLVED, A CALL FROM AMNESTY INTERNATIONAL" by Chloe Hogg
---
Q. In light of what happened during the Holocaust and the minimal international response to the genocide in Rwanda, do you think that there could be another genocide in the future?
There could be. There's nothing I see either on a moral or a political level to stop another genocide happening. I look at Syria and I look at Yemen, and I see how little value is given to the life of civilians. They are just wiped out. Yemen is horrendous and just not talked about. In a way you don't even need genocide anymore, because people are just being wiped out anyway. What's happened in Kunduz is like the final straw. There's nothing safe left anymore. I think we're in really disturbing times, and for every humanitarian it's an existential crisis. The only protection we had was international humanitarian law, and rather than respecting those laws the government has just said "sorry, we have a terrorism war to fight." I pray that there won't ever be a genocide again. I hope that no one ever has to live through that, to experience that; no-one should ever have to witness what I and others saw. But I don't see anything in our global framework that would stop it from happening. There is too much political indifference, too much impunity.
Q. Have the US said anything more concerning their 'accidental' bombing of the MSF hospital in Afghanistan in October? How do you feel about it?
MSF have released their internal review that reveals shocking information that the hospital was deliberately targeted as they were running out of the hospital. Children burned in their beds, patients died hit by shrapnel. It's just awful. 30 people died in that attack on a medical hospital treating people in a conflict, a hospital that was protected under international law. Now hundreds of thousands of people in North eastern Afghanistan have no access to surgical care.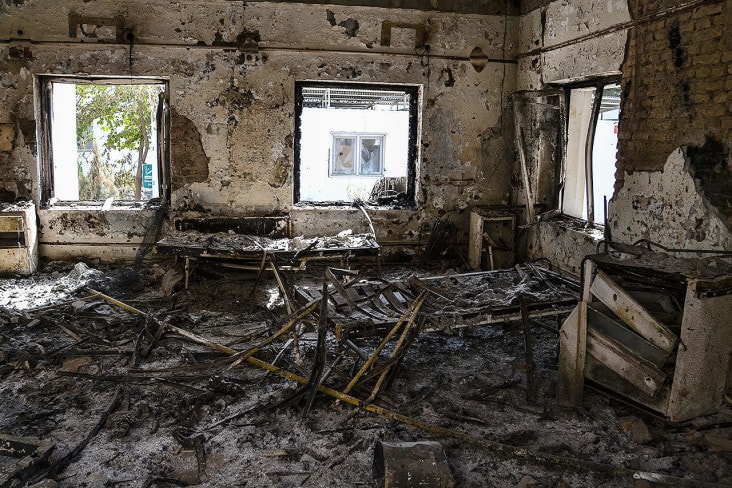 In the photo: The intensive care unit of the MSF hospital in Kunduz, Afghanistan, after the October 3 airstrikes- Credit to Dan Sermand/MSF.
I think that people, ordinary people, students, professors, lawyers, engineers, all need to stand up and say that this is not acceptable. They need to tell their governments that it is not OK. There's a petition that has been signed by over 500,000 people asking for an independent investigation. We need an independent investigation that can reveal the truth of what happened. The US released its internal report on November 25, stating that the hospital bombing was 'human error.' Yet the report remains secret, and the public has only seen a summary statement from US Army General John Campbell. The point is, as societies, we have decided that when people are vulnerable and in danger, they should have access to health and basic security. What's happened in Kunduz shows that this is not the case. It just pulls the proverbial rug out from underneath people – they have nowhere to look for protection.  We are only numb to it because Afghanistan and Yemen are so far away. If it was happening here in Montreal, it would be a different story. Before the conflict in Syria, civilians were living good lives. There are now 12 million Syrian refugees outside of their own country living in unthinkably hard conditions.
The Kunduz incident for me is brutal and horrific, and the public internal review from MSF just makes you weep. But the implications of what has happened are bigger than what happened in the hospital that night. Now that I have mourned my colleagues, I have to mourn for the whole humanitarian endeavour.  What does safety mean anymore? That's what I mean by the humanitarian existential crisis. People need to ask "how this is happening?" Why is the Canadian government not supporting a full investigation? Because right now we're sending out the message that we can violate international humanitarian law and nothing will happen.
Q. How do you see the future of MSF work in war-torn countries? Will it become even more dangerous considering constant advances in military technology?
MSF has to keep working in war zones. These are the places where others don't go, where those affected have the most acute needs. It is mandated by humanitarian international law- the ICRC mandate says that we should be working in those places. How we should work in those zones is another question. We had 5 people kidnapped in Syria in January of this year, and we couldn't work in many parts in Syria again after that. We know that the needs are especially huge inside Syria but the security situation is such that it is impossible to work there in the traditional way.  MSF has been finding innovative ways to support Syrians in Syria but it's incredibly difficult. We don't have the answer. All I can say is that we have to work in those zones – it is the heart of our role as MSF. We need to find new ways of working in these extreme contexts, using effective and empowering methods.
While we have different moral frames in the world, true morality – the inherent good  – is I believe shared.
On another note, this no longer about white people going in to 'help' the poor vulnerable people – the traditional charity model. Yet, the current trend to improving individual resilience is I think a false one. Yes, people need to be empowered, but there are limits. To suggest that a woman displaced by war living in a mud hut with 5 kids surviving only by giving herself over to prostitution is resilient shocks me. It is not resilience, it is just survival. We should be able to help her much better than that. People in those situations cannot just improve themselves spontaneously.  They don't have the means.  Resilience is not good enough. While we have different moral frames in the world, true morality – the inherent good  – is I believe shared. We share that children shouldn't be hurt, that women should be protected for when pregnant, that civilians should be protected from being targeted in war.  I believe there is a common morality, and we need to somehow use that morality to push back against this uncaring self-centred politic that we use today. If we do that and speak up, I think we should be able to continue our work in conflict settings.
Q. What inspires you to keep going with what you do?
I truly believe that people are precious, and at the end of the day people do care about each other. By doing what they can, people can make a difference in each other's lives. I don't pretend that I'm going to change the world alone, but I do believe that people doing the right thing together can change the world. There are exceptional individuals like Mandela and Mother Theresa, of course. But overall I believe that we just have to look after each other, and when people are in trouble we have to help them. It's our responsibility.

Photo Credit to Samantha Maurin/MSF
Q. What do you plan on doing next?
Next! Next I am going to dedicate a few years to work on trying to develop the case for a new biomedical research and development framework. I believe that all the work we've done in access to medicines in the last 20 years has been fabulous, but it's all trying to push back on a pharmaceutical framework that aims to make money and not serve peoples' needs. I don't want to fight the system, as I think there's no interest in doing so. What I do want to do is to take a different approach and participate in leading a new debate on what a new system should look like.  We need to give a new direction and then lead the way. Instead of just saying no to pharmaceutical companies, we're going to say yes to a new approach. I want to be part of finding out what we're going to say yes to. I would like to write more. I want to use my own experiences to talk about why we need to do this and why now is the right time. Like in my teaching at McGill, I see such a thirst among young people for change but they need to be inspired.  I would like to help inspire more young people to believe in their capacity to make change and that we can, individually and together, make a better world.